NEWS PAGE 2
Special Announcements:
Blade has NO signed agreement with any artist to copy his works, and has NOT participated in the makings of them.
All paintings are a FRAUD! without his personal signature.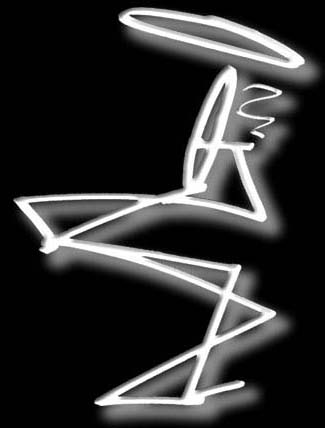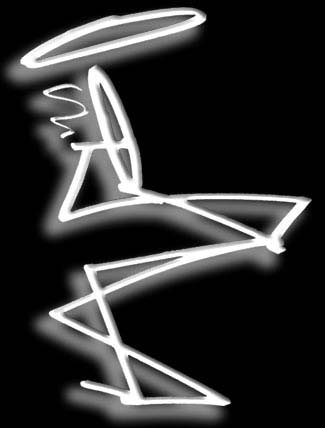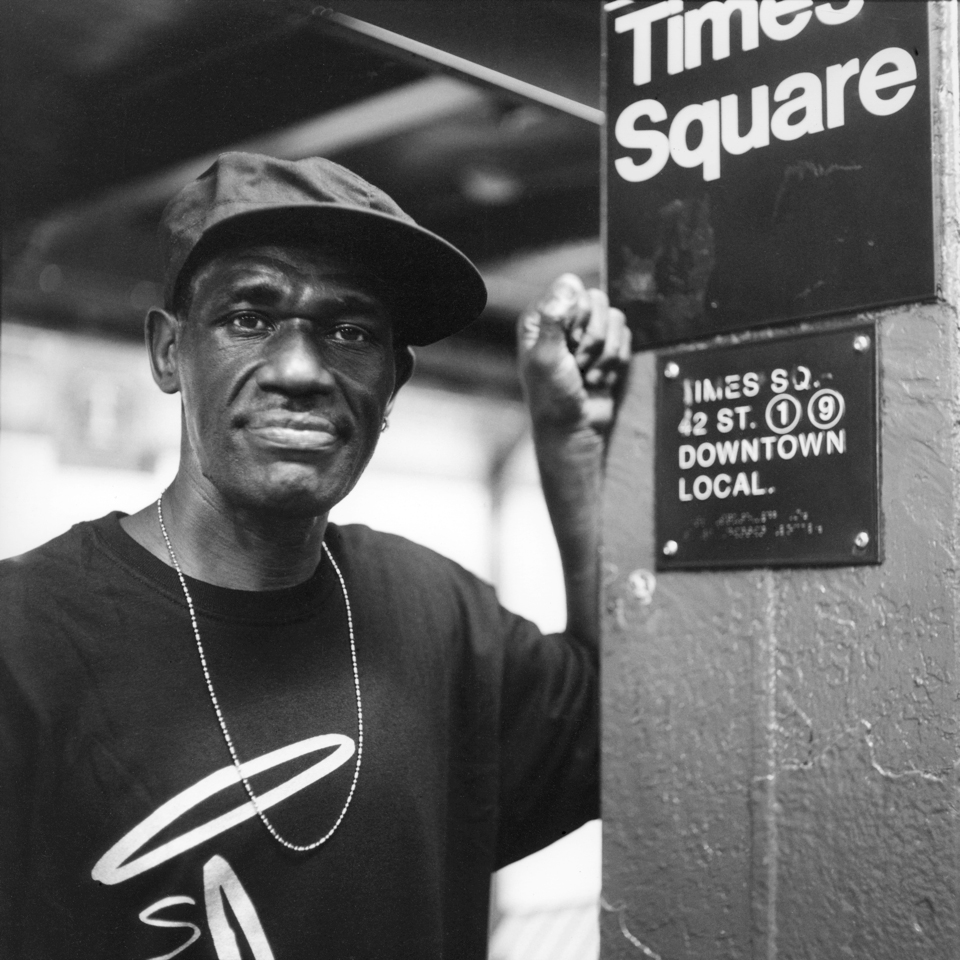 Wayne Roberts
October 1950 / June 2012 "REST IN PEACE"
EX-VANDALS - "VOICE OF THE GHETTO" INDS

Any paintings "Blade" makes from June 15, 2012 will have his
thumbprint in the right corner to confirm the painting's authenticity.
Chantal Helenbeck interview in France August 1,2012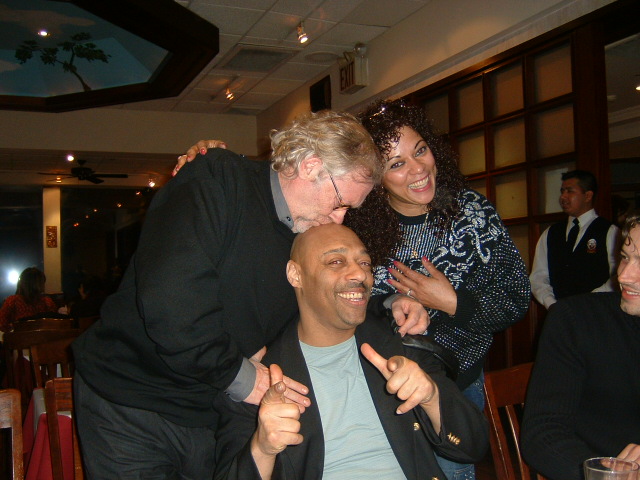 Vincent Vlasblom kissing Blade's head & Portia in New York

Blade in Zurich at the Starkart Gallery June 23,2012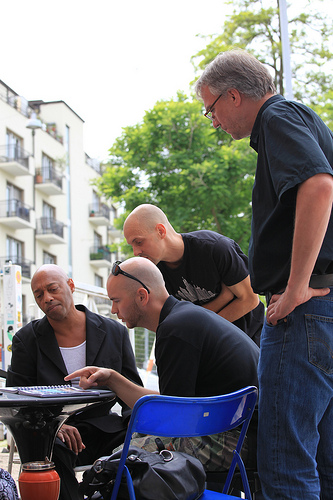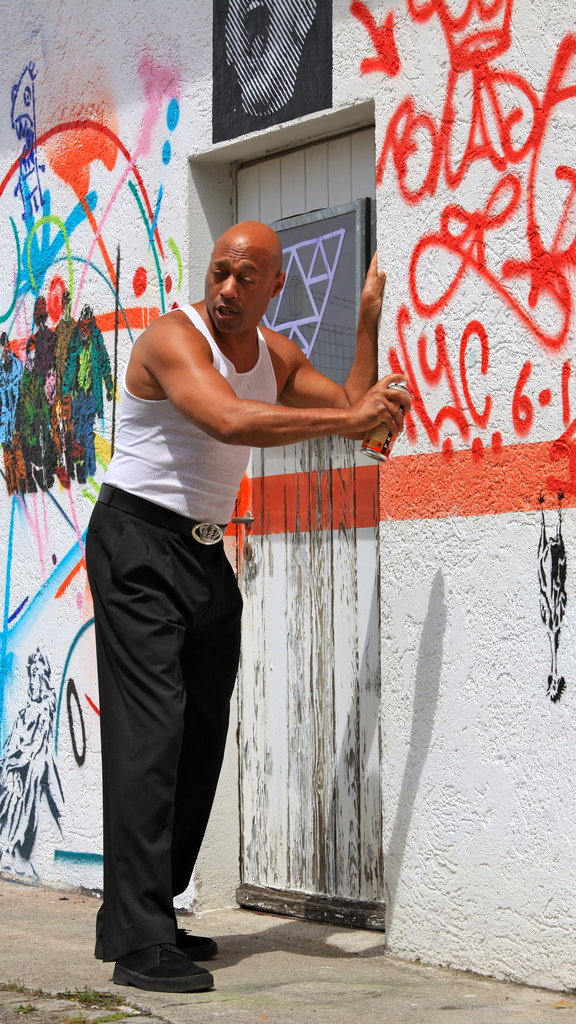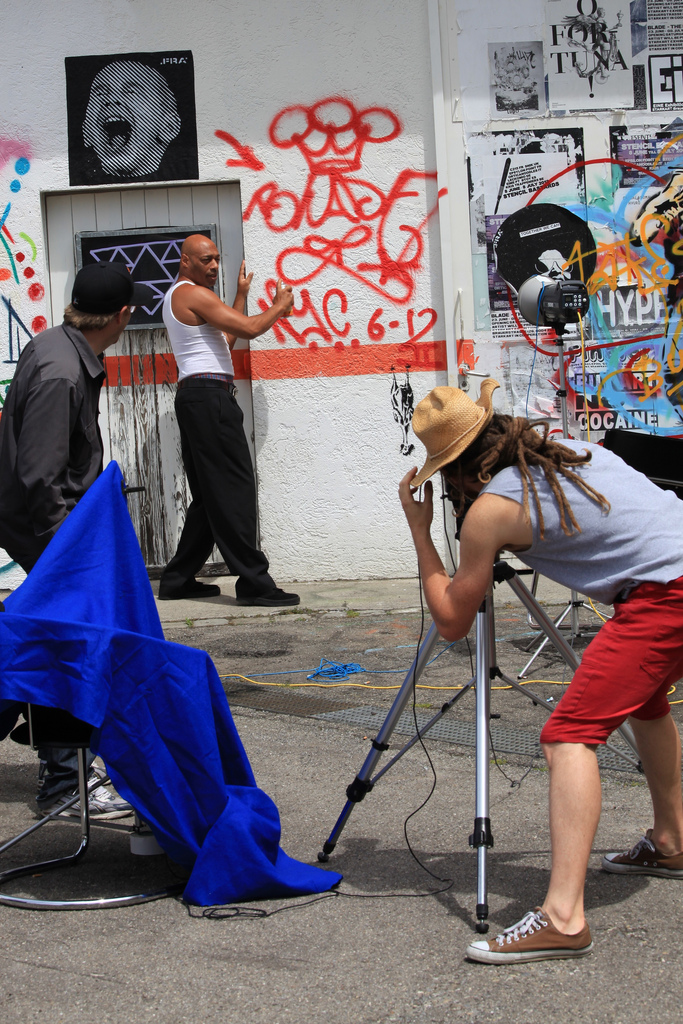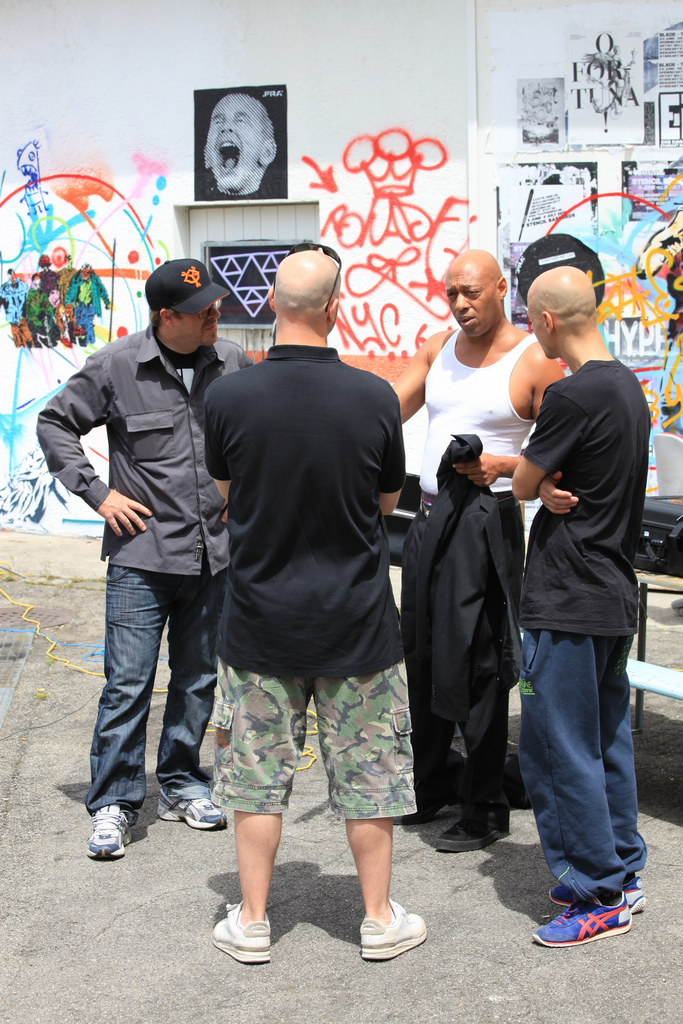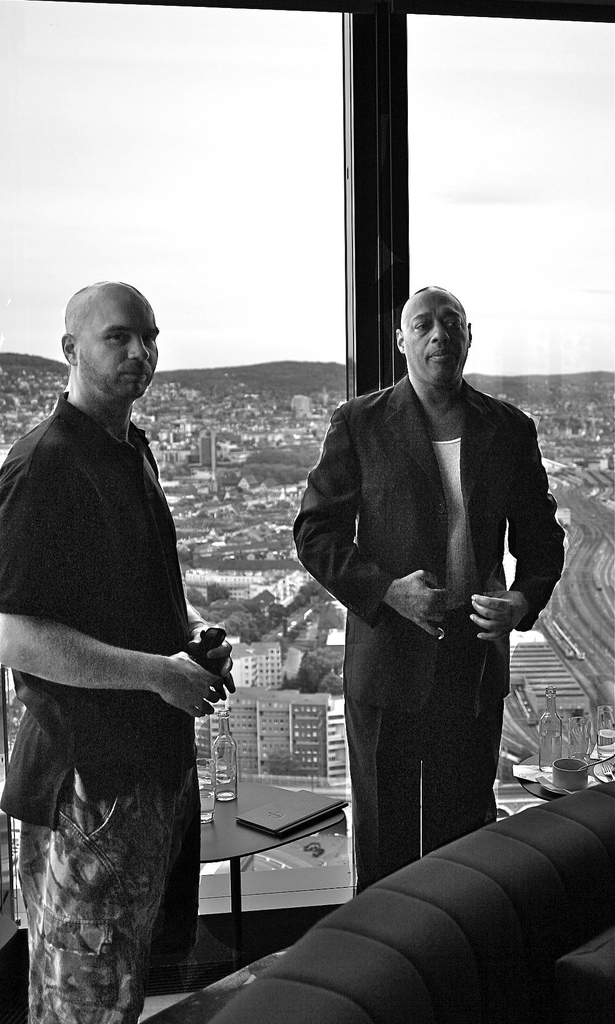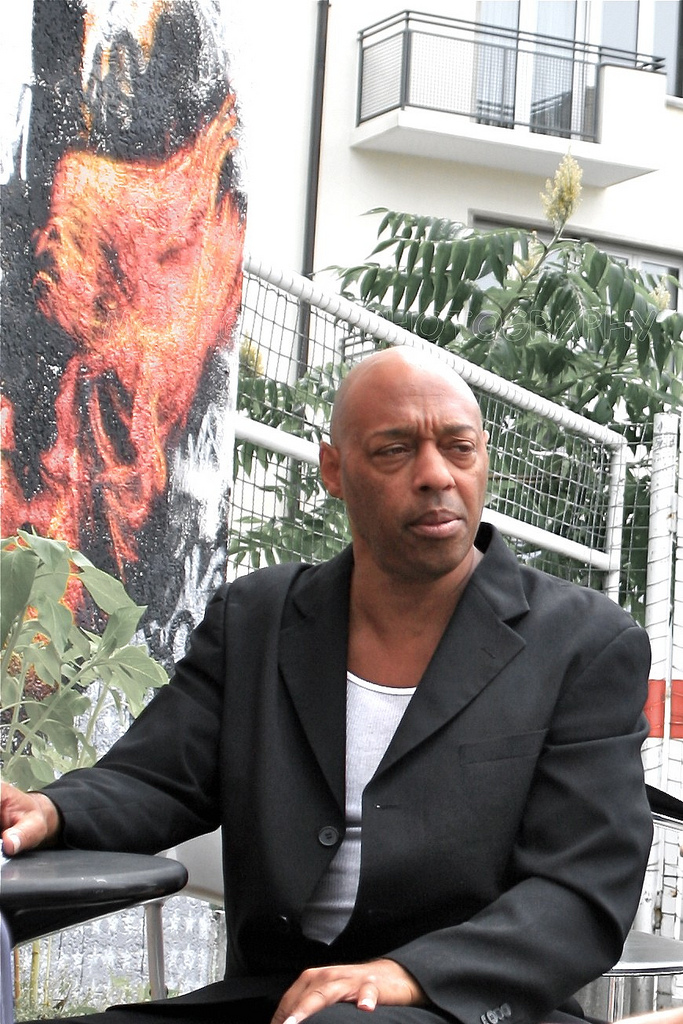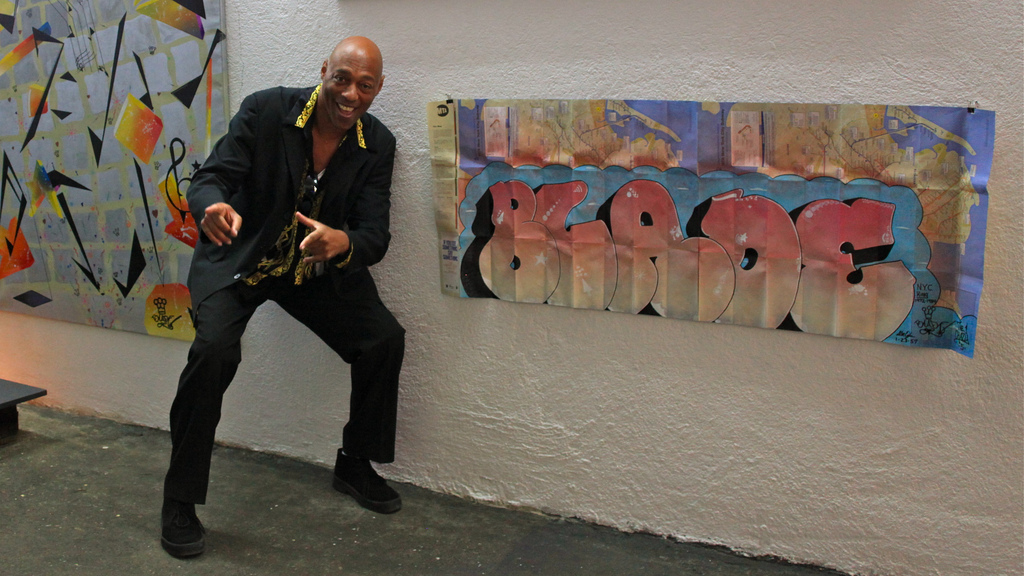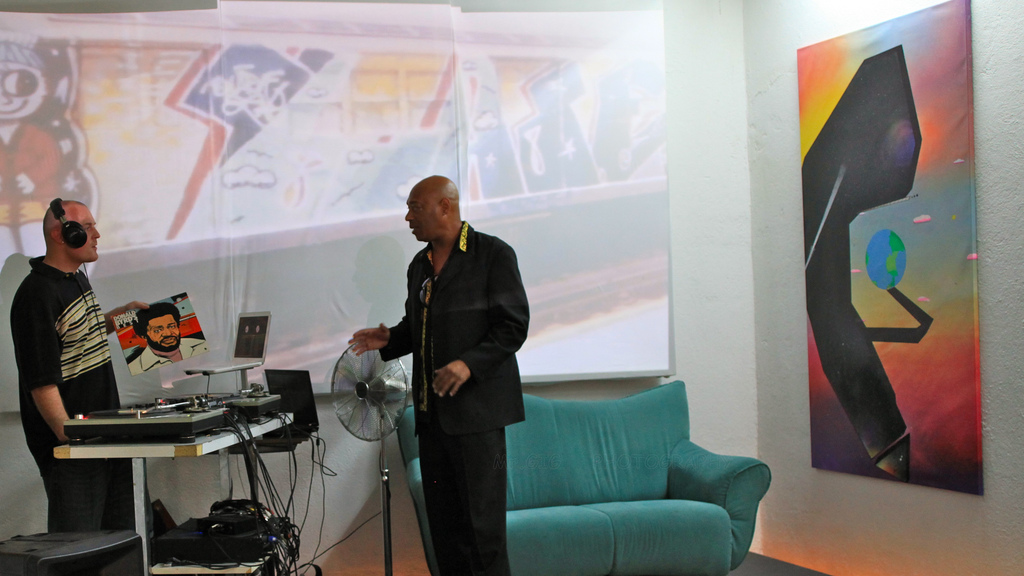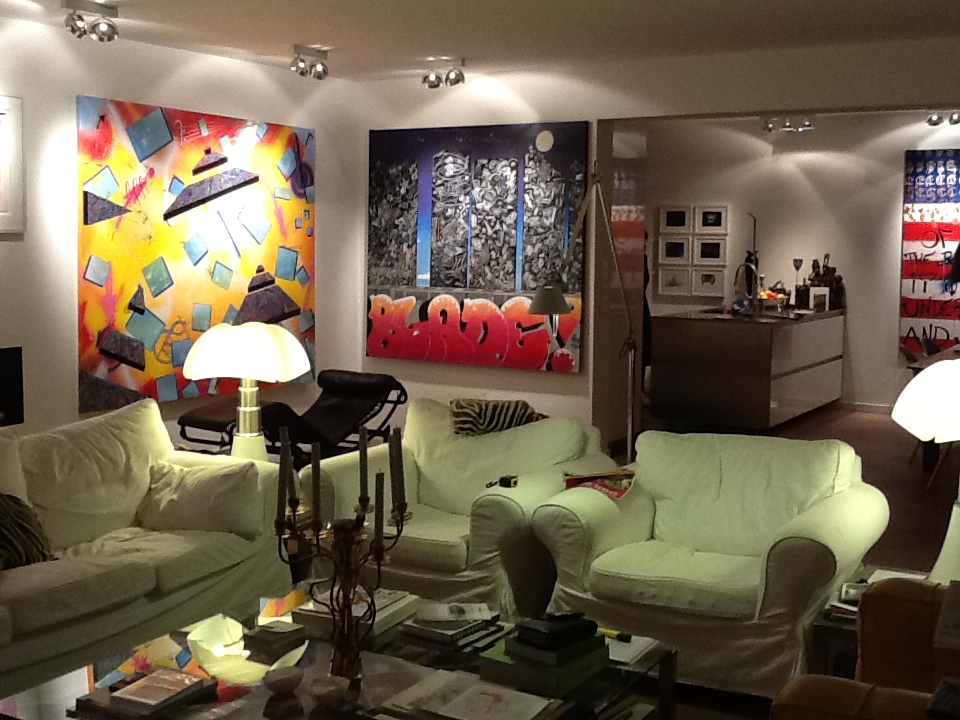 New paintings in Vincent Vlasblom's penthouse in Amsterdam July 2012.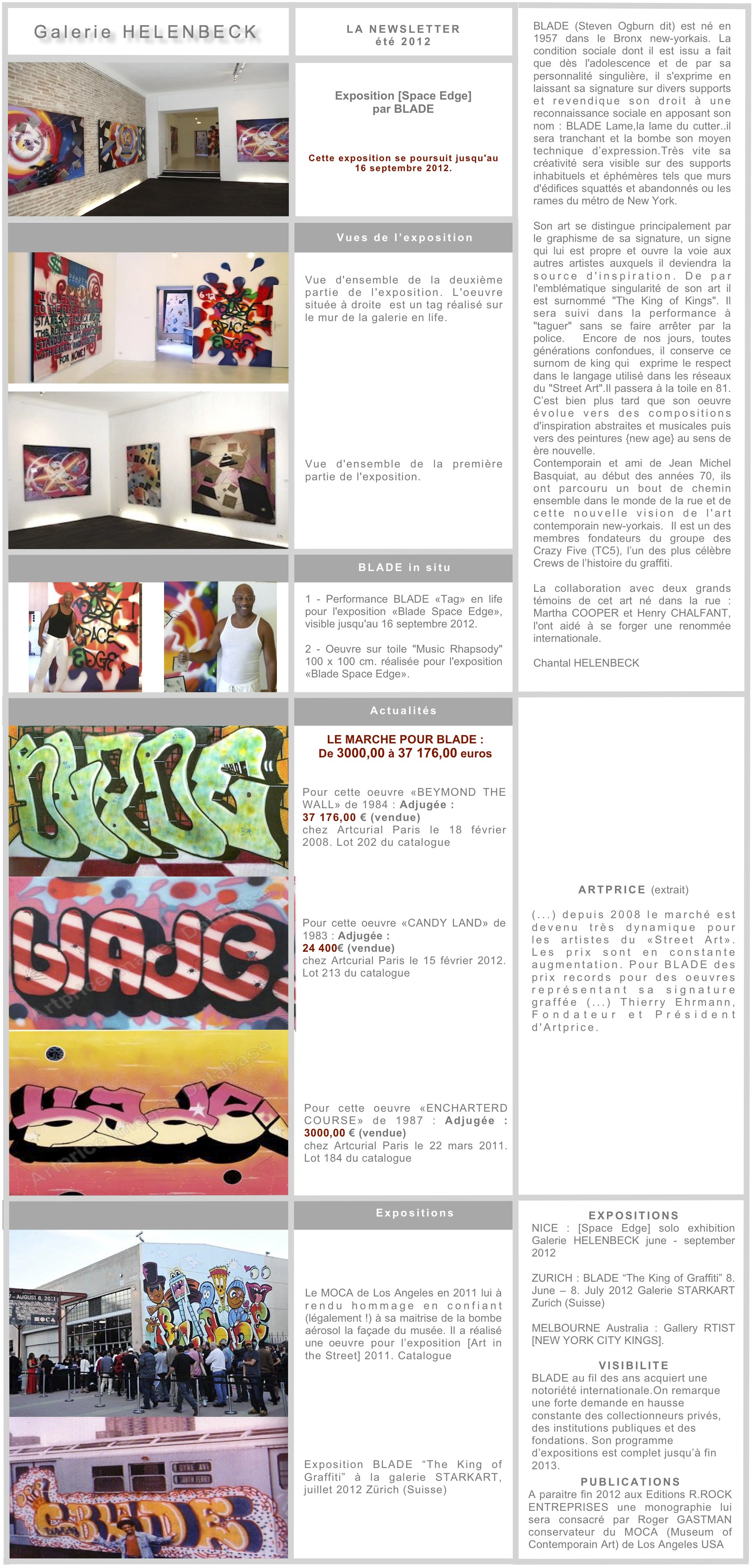 "Helenbeck Gallery ( Nice June 15,2012 )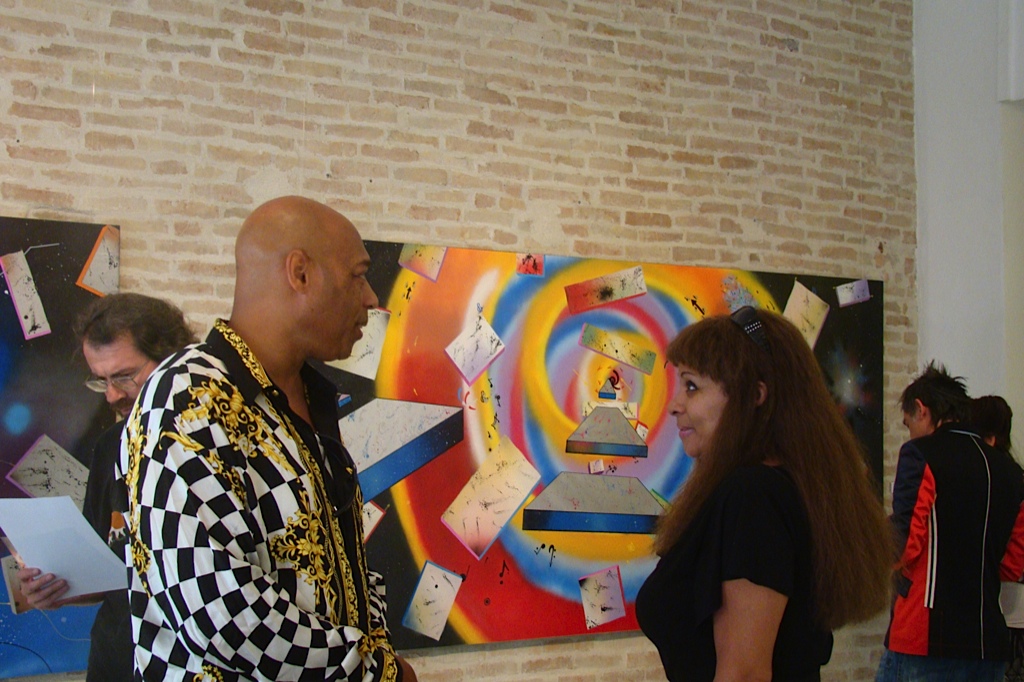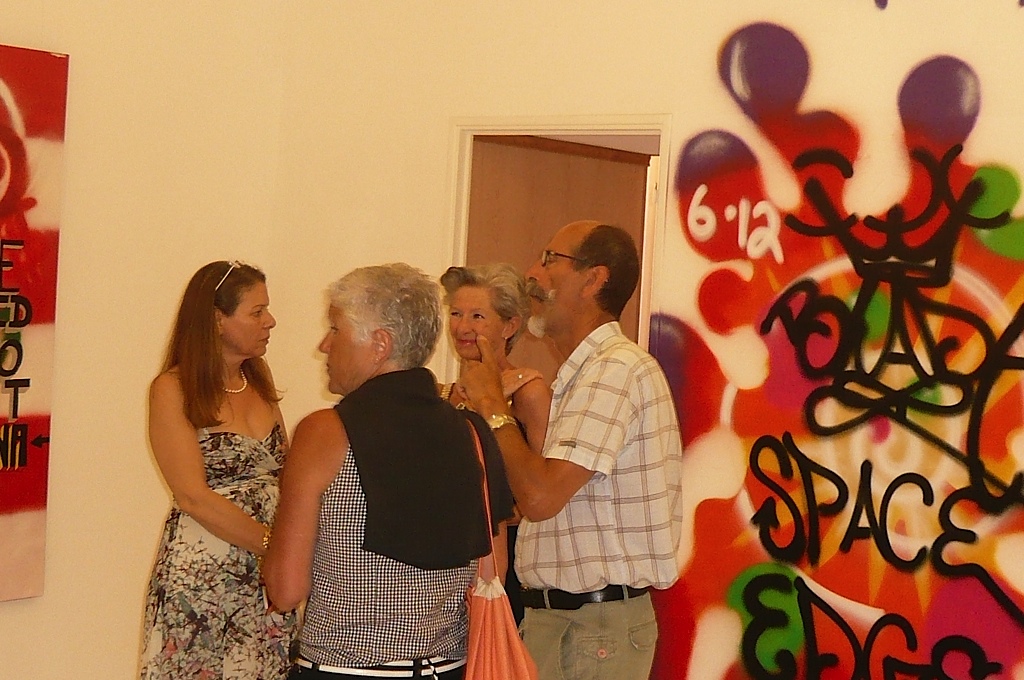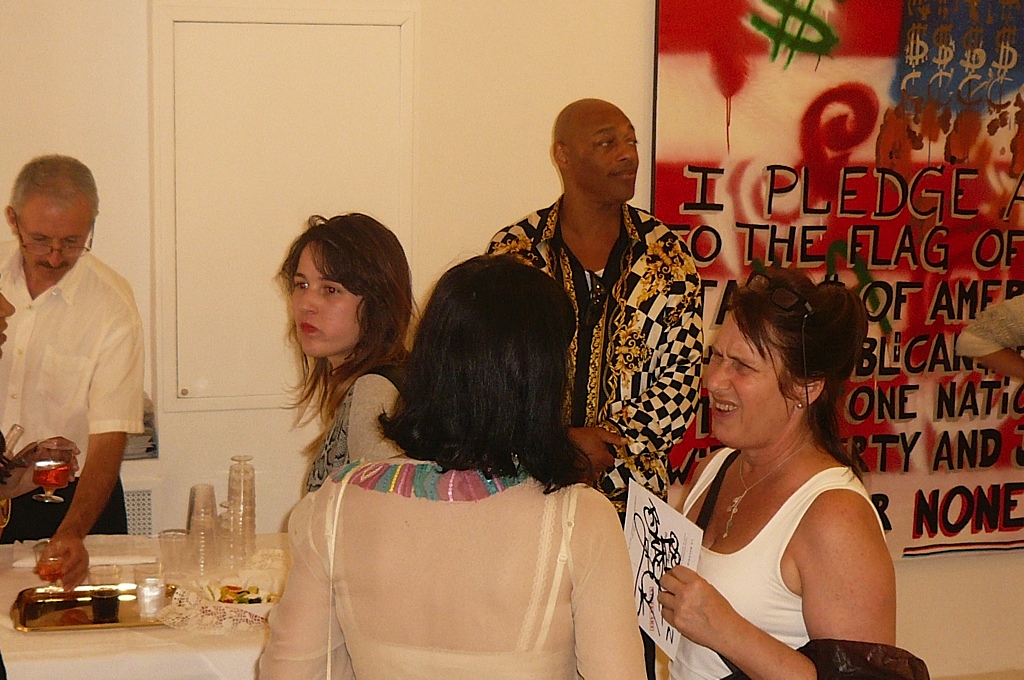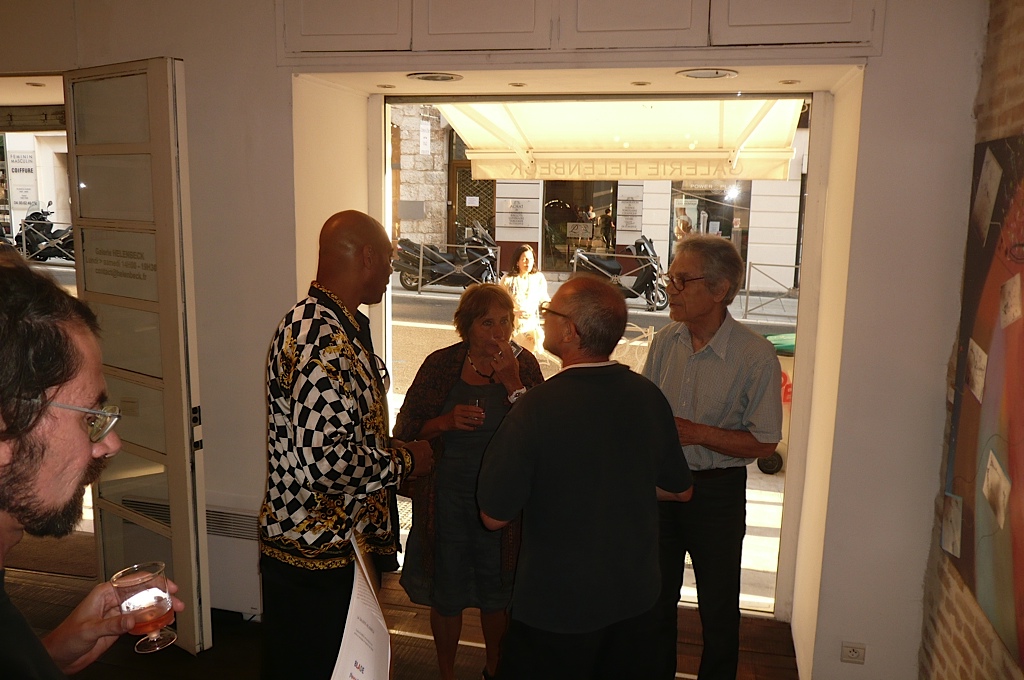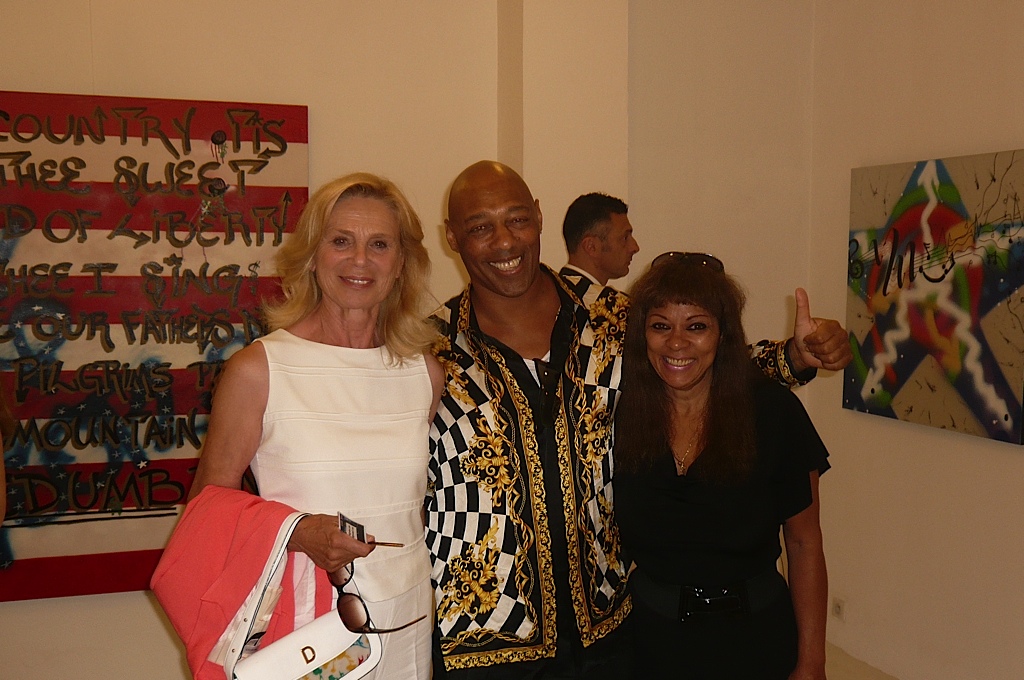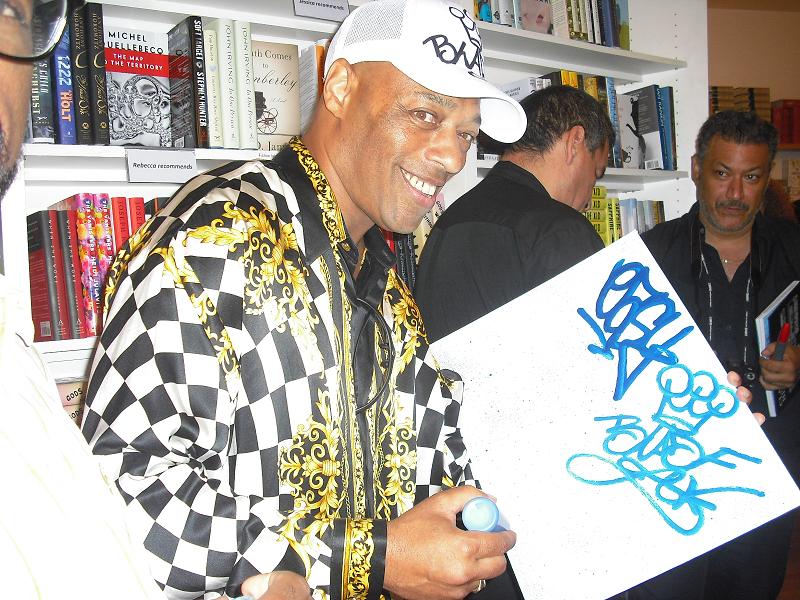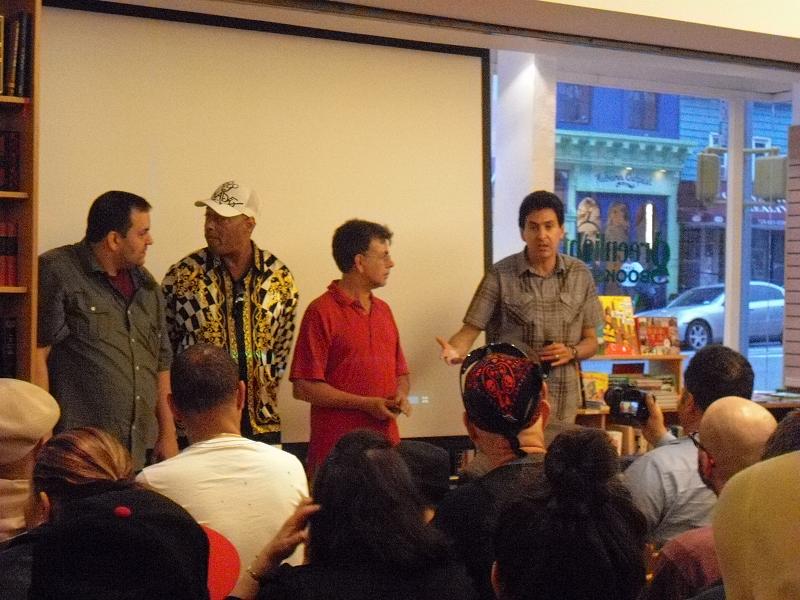 BLADE GREENLIGHT ALE PRESENTING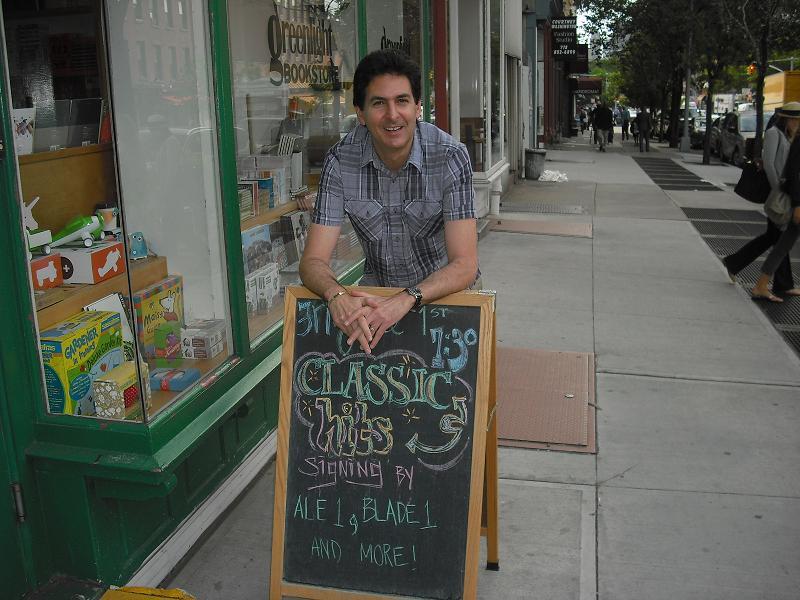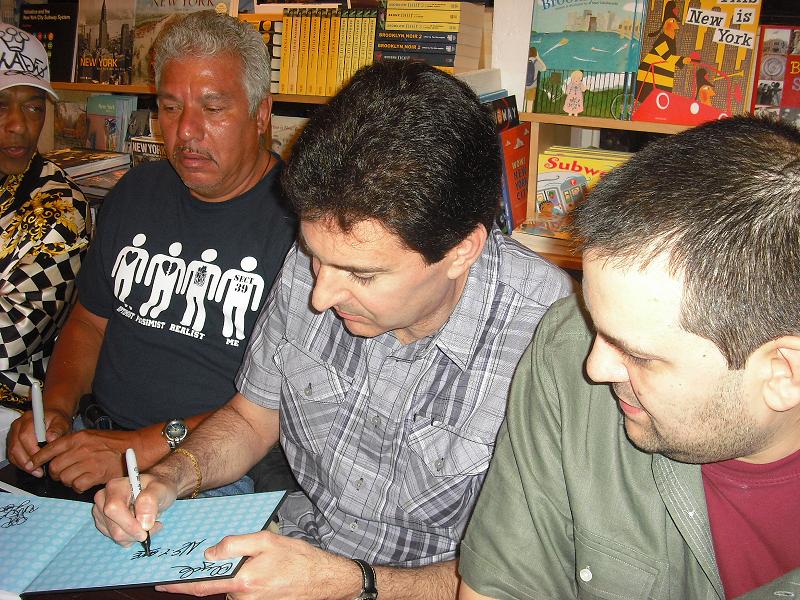 ALE FRONT OF GREENLIGHT ALE SIGNING BOOK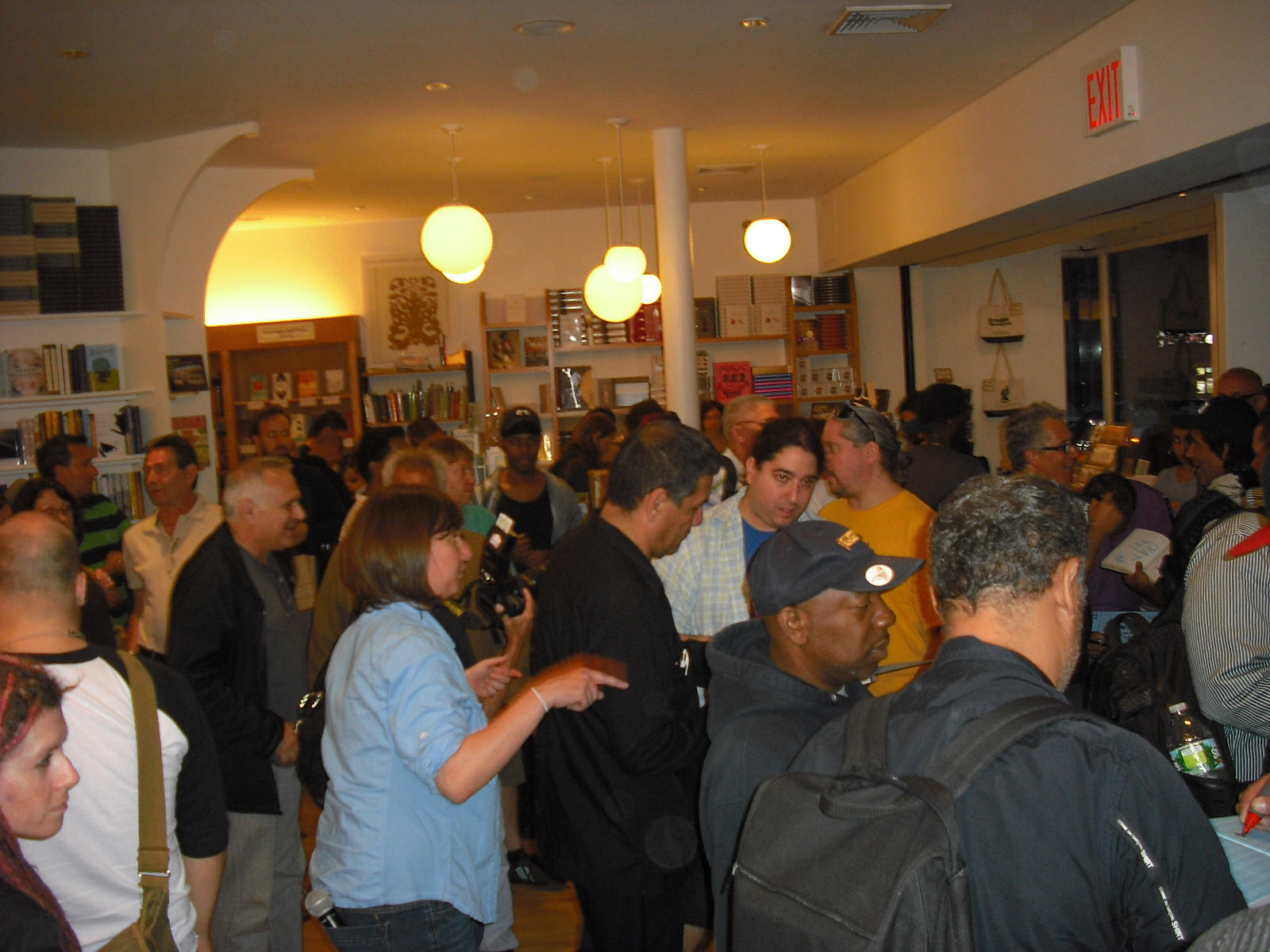 BOOK OPENING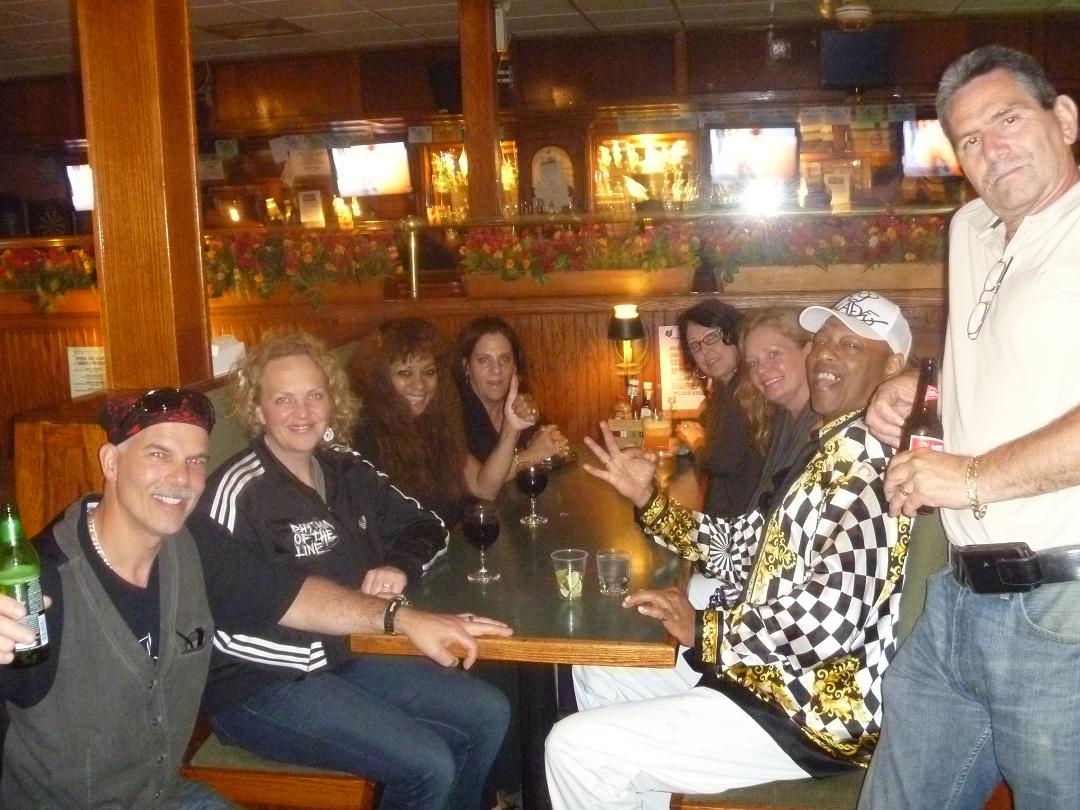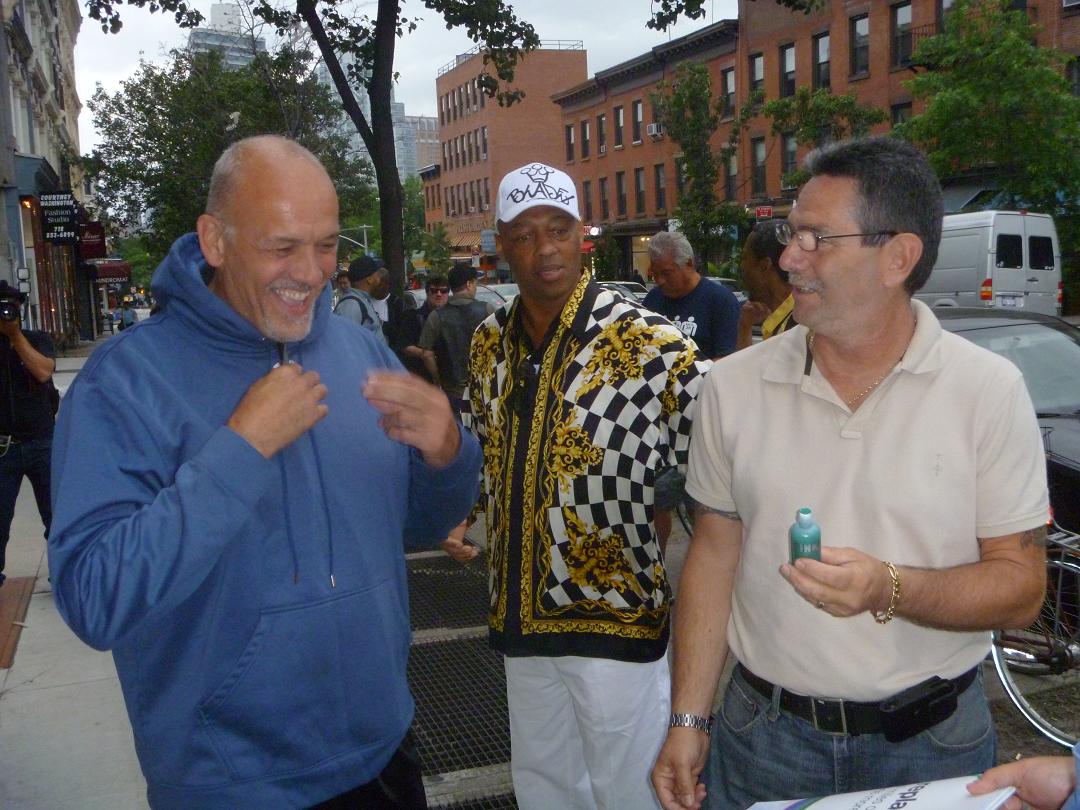 Doc Magic, Mickey(Amsterdam)Portia,Donna,Donna,Cathy,Blade & Vamm Chi Chi,Blade & Vamm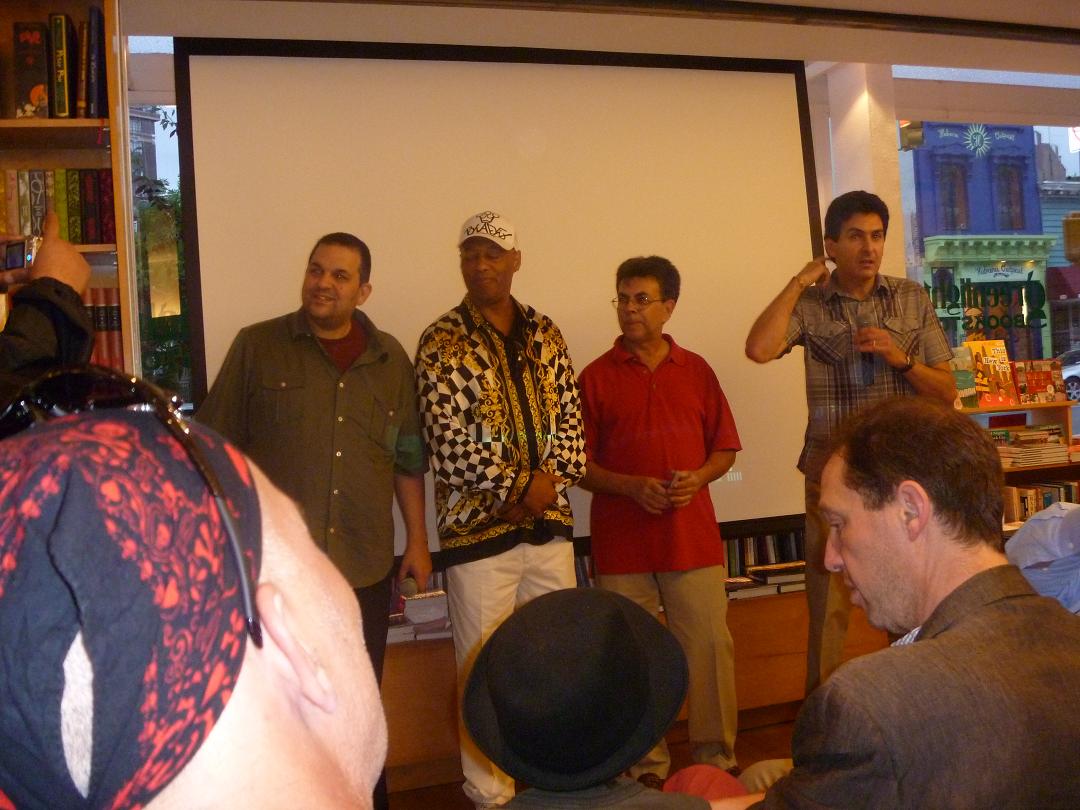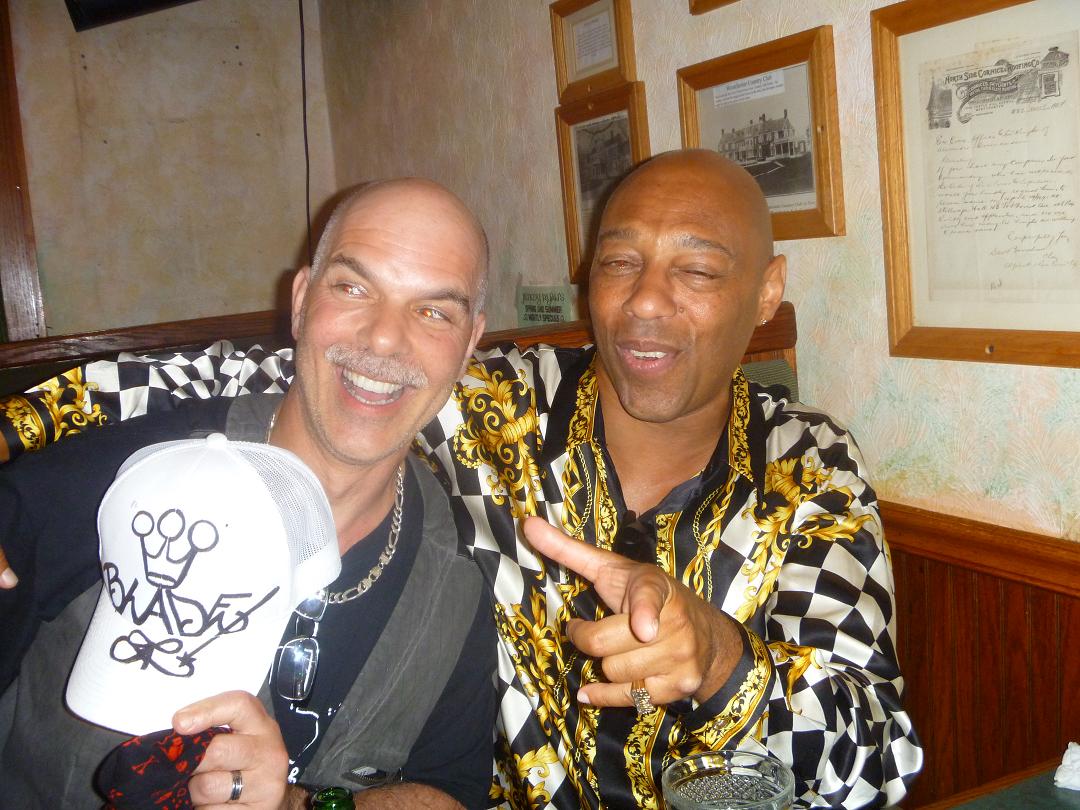 Paulie, Blade, Taki 183,Ale Doc Magic & Blade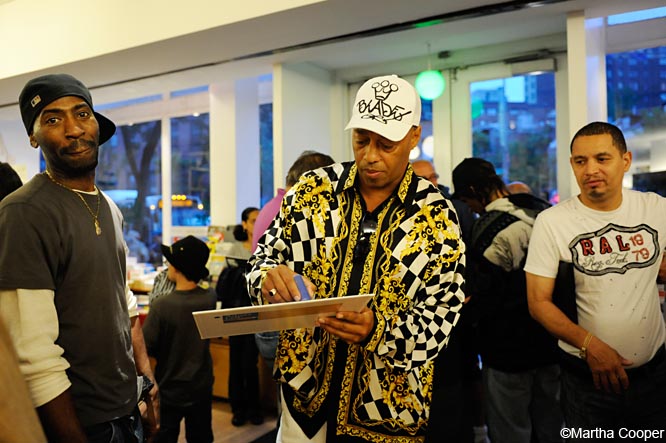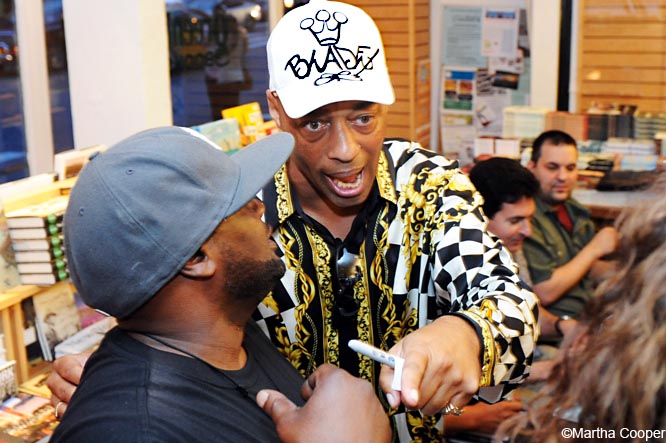 BLADE SIGNS AUTOGRAPH FOR FAN GRAFF FAN LEARNING SOME HISTORY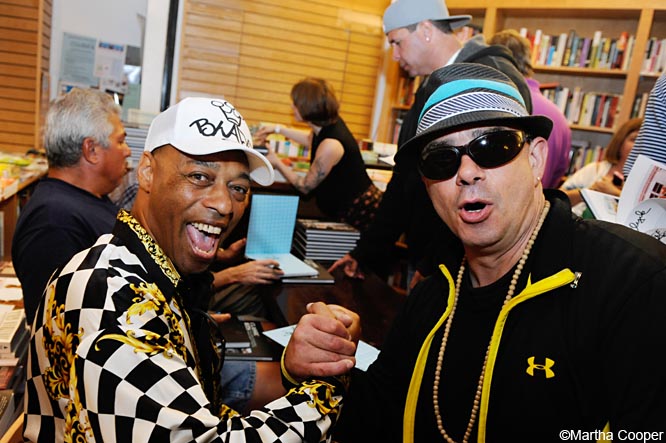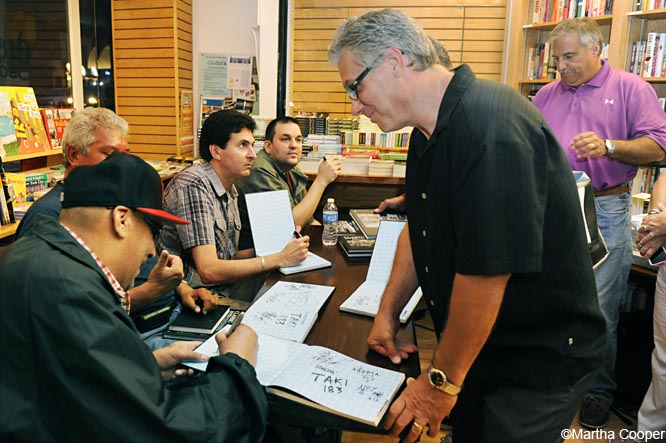 BLADE CHILLIN WITH BOOTS 119 Tav gets autograph from Lava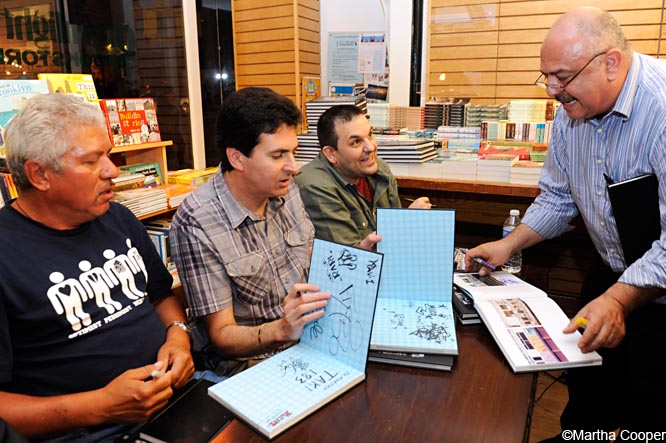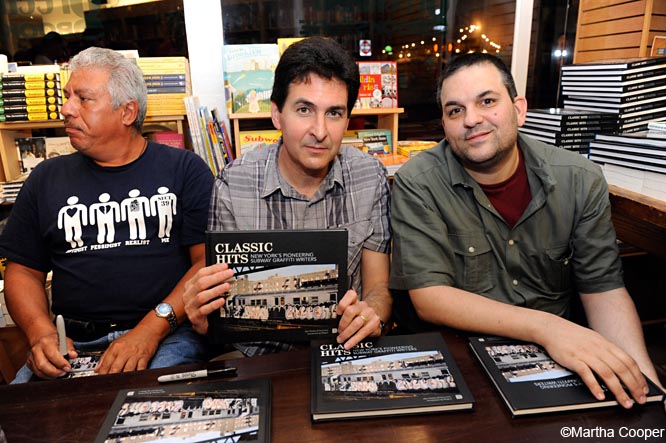 Clyde,Ale & Paulie sign books for Joe 182 Clyde ale & Paulie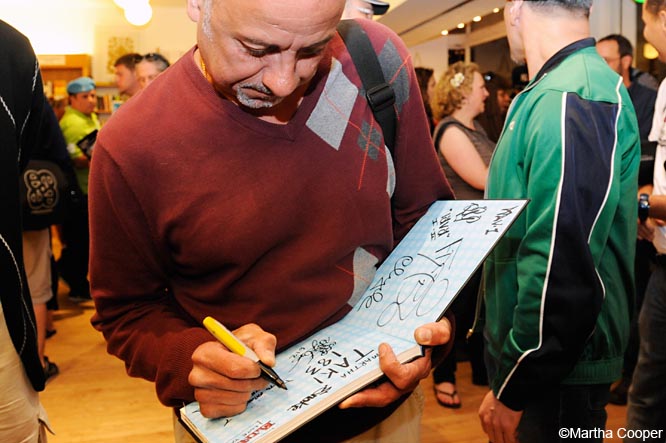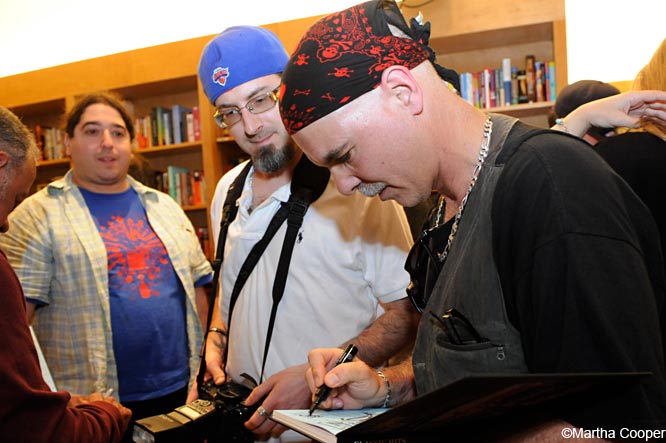 Snake one signs book Doc Magic signs book for Joe & Fan.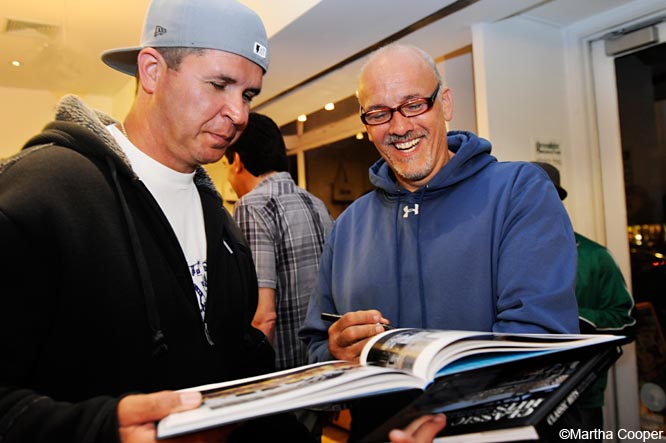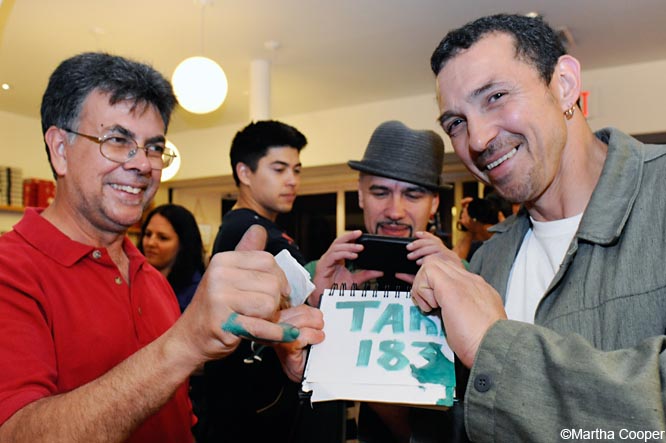 Sar & Chi-Chi 133 Taki 183 in red shirt & fan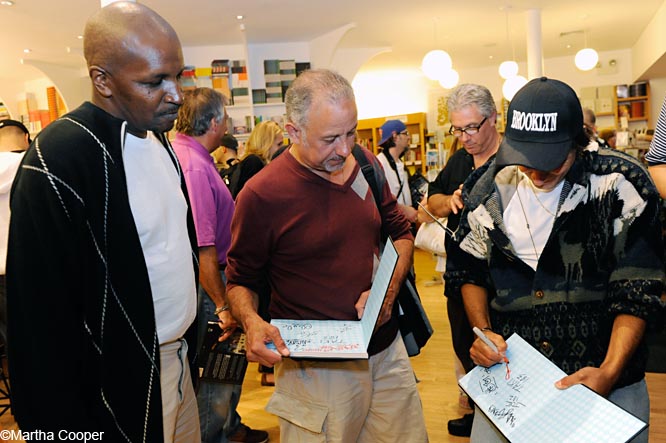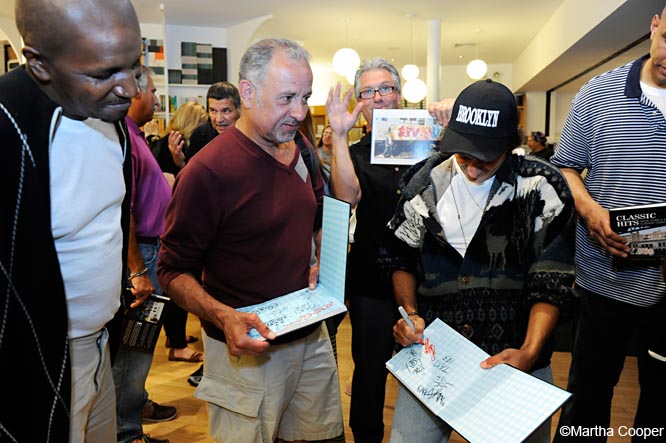 Amrl & Snake AMRL, SNAKE TaV AND FAN SIGNING BOOK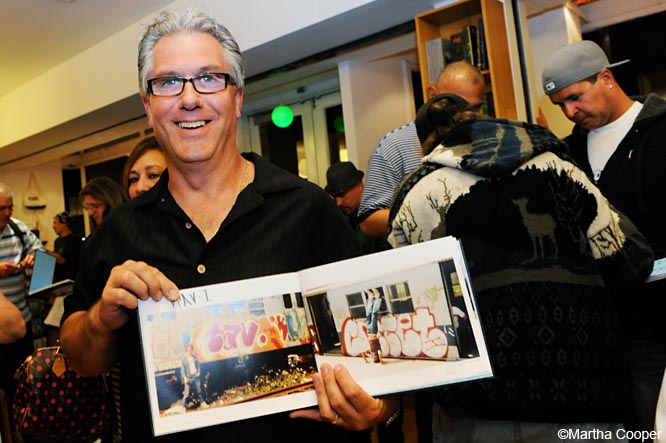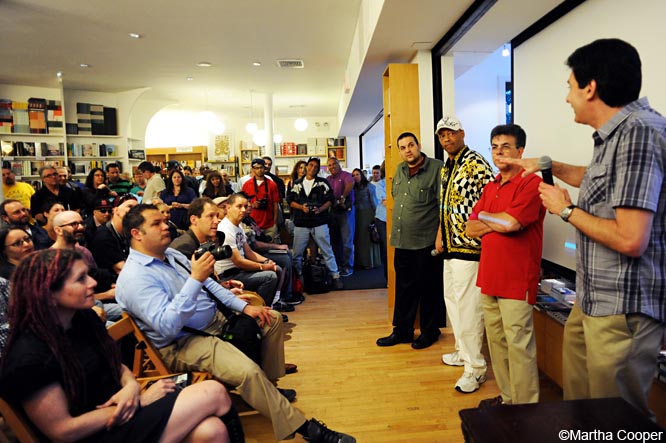 Tav points to his page Ale Taki, Blade & Paulie address the crowd (questions & answers)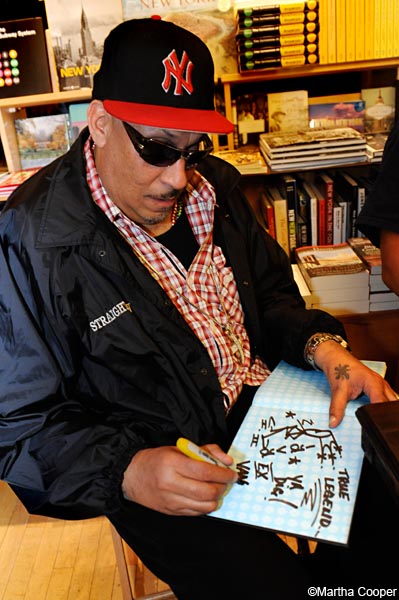 Lava signs book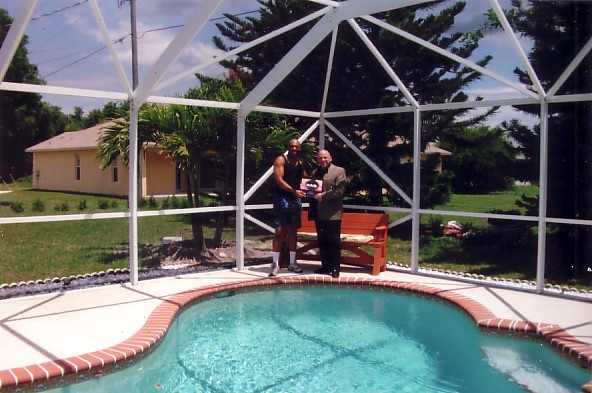 BLADE CHILLIN BY THE POOL WITH DR. SCHLEIN MAY 2012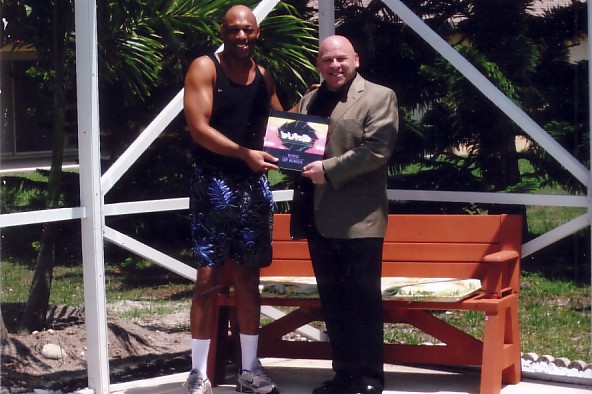 DR. STEWIE SCHLEIN MAKES A HOUSE CALL TO BLADE IN FLORIDA MAY 2012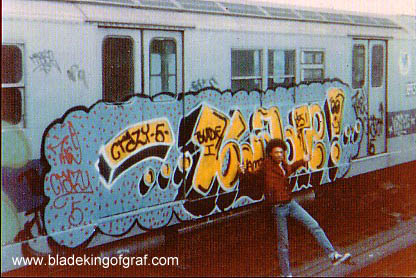 Blade is a true graffiti pioneer, painting over 5,000 pieces on New York's subway between 1972 and 1984. Blade embodies everything that is classically associated with graffiti: illegally painting trains, whilst avoiding cops, guard dogs, oncoming trains and the third rail. The prize was recognition within a subculture that wider society often hated, long before it became fashionable and graffiti made any transition into galleries. Blade is credited with developing several classic graffiti styles, was exhibited in key early gallery shows and has remained active in the contemporary art World since; his work was recently included in the 'Art In The Streets' show at MOCA in LA and the Brooklyn Museum in New York.
Check the Blade slideshow below…
Sharpening Blade
I started writing graffiti in early 1972 with Hondo1, Fresco, Dr. Sex and Camaro 170. My name 'Blade' comes from the fact that I always carried my box cutter to work and to gang fights. I was only 15 in 1972 so I always wrote Blade!
Because I was doing graffiti from the beginning there were no graffiti influences – we learned as we went along. I painted my first character in November 1974 (Easel Man & Snowman). Back then the security in train yards was not so tough. I started writing on mail trucks with Chino1 in 1972, then the buses, then the outside of trains. I did the insides of trains later.

I got my paint from hardware stores and I racked up all over the city [racking means stealing paint]. In the beginning we would make sketches in school; I sketched until 1980 but many times we we'd go out to paint I would freestyle. My style evolved because I dream in color! My mind has always drifted through space (which you can see in my work).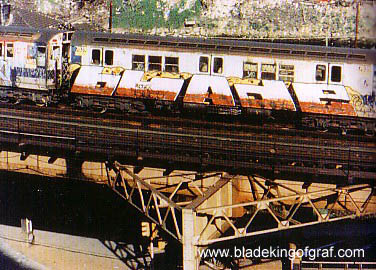 When I would paint whole cars I would do 750-1000 a year. I would just cut loose and go for it! When we painted the big danger was bring hit by a train or falling off of a layup [where trains park on the elevated tracks – police wouldn't climb up there] from 50 feet down to the street and get run over by a car or truck. But for us it was the only way to have any self-expression.
We'd hit the same spots maybe three or four times in a row then the spot would get hot so we'd paint somewhere else. In 1974 I remember we paint the 'money car,' which carried money through NY. They said no one could paint a piece on it. We did! In 1978 Comet and I both painted double whole cars – that was epic! The culture was competitive but there was no beef – our beef was never with other writers, we were all working against the system. If someone painted something great you'd want to go out and do better but there was no beef; there was a real sense of unity.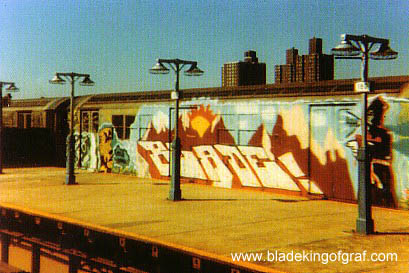 The Government had a program that closed schools in 1972 and that had a lot to do with how graf started. My crew became TCF, or The Crazy 5, with Death, Vamm, Crachee, Tull and Comet. Our biggest fear was the Vietnam War. Vamm, Crachee, Death, Tull 13 and myself were listening to Nixon on the radio invading 'Nam when I was 17 (in 1974). Back then the US had a draft so if they called you then you had to go and fight. I missed the Vietnam draft by 23 days. I was born on January 23,1957. If you're born up to December 31st 1956 you got your draft card. Those were scary times.
The golden age of graffiti was 1970-1975 because that was the start in NYC! At the start there were no masterpieces, only single hits [bombs] and tags. Masterpieces developed in the summer of 1972; graffiti just got bigger and bigger and now it exists around the whole world.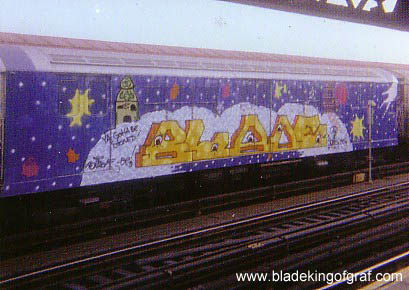 I painted over 5,000 train cars with Comet. From 1972-1982 I painted all these trains and I never went to jail. Nobody believes it but you can find out anything on the internet! My name is Steven David Ogburn; I was born on the 23rd January 1957 and I only went to jail for one day for racking up paint in 1974! I was chased by the police all the time but I was just so fast - police were also older back in the day!

In terms of styles, I created overlapping 3D letters in 1975 and Blockbuster Letters in 1977. If you see the Subway Art book (Henry Chalfant & Martha Cooper), my best pieces are there, documented for all time!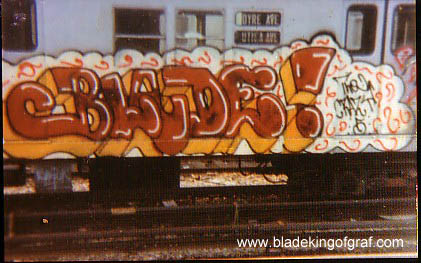 In terms of painting today I would love to go to Italy! It's my dream but no gallery has invited me yet. I stopped painting trains in 1984 because I was 30 and I had nothing left to prove. I was the King of NYC graffiti for 10 years and now the galleries want me in Europe.
My first show in Europe was 1981. It's been great to show my stuff to people in Europe. They have shown me love for over 30 years! I made the cover of the Sotheby's catalogue in Amsterdam in 2005 - I'm the first living person to make the cover since Andy Warhol. I have travelled the world and been in the best museums (Whitney in NYC, Gronigen Museum in Amsterdam, Boymens' Museum in Germany, MOCA in LA). It was an honor to go to China & paint with Zang Dali in 2010. At 55 I'm happy to be alive and looking forward to bigger & better things to come!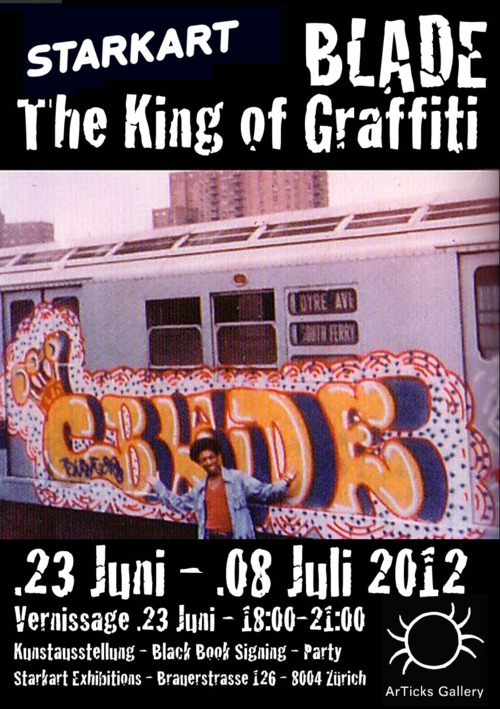 REFERENCES
"You can meet Blade live on June 23rd 2012 6:p.m in Zurich Switzerland.
The Gallery Starkart Exhibitions
(In partnership with the Articks Gallery(Amsterdam)
Steven BLADE Ogburn - A Solo Show at Starkart Exhibitions June 23rd 18:00 - 24:00 (to august 8th?)
Starkart Exhibitions of Zurich in partnership with ArTicks Gallery of Amsterdam are proud to present a solo show by legendary graffiti artist Steven BLADE Ogburn, who will be making a rare personal appearance at the opening.
Originally a focal point for underground parties, Starkart Exhibitions evolved into a cutting-edge urban gallery around three years ago. Since then, their artist - driven approach to curation has resulted in a series of highly successful exhibitions from both unknown and professional artists. Focusing on providing a supportive environment for the arts and their role in the community, Starkart Exhibitions draws an increasingly large and diverse crowd.
Owner Roman Lew is personally curating the upcoming BLADE show, which will feature a selection of his oldschool full train canvases as well as more recent abstract works in a style which the man now known as The King Of Graffiti has referred to as abstragraff. Using the name BLADE, Steven began writing graffiti in the early 1970s, during the infancy of what would grow to be a worldwide art movement. Prior to 1972 he mainly produced 'single hits' on walls and the inside of trains. These simple tags evolved into more elaborate early pieces, but it was when he began painting the outsides of trains that BLADE found his medium. Over 5000 trains bore his name between 1972 and 1984, earning him the title 'King of Trains' among his friends and contemporaries.
Running concurrently with the BLADE solo show is a group show, 'Stencil Bastards', featuring nine international stencil artists and curated by
Christian Guemy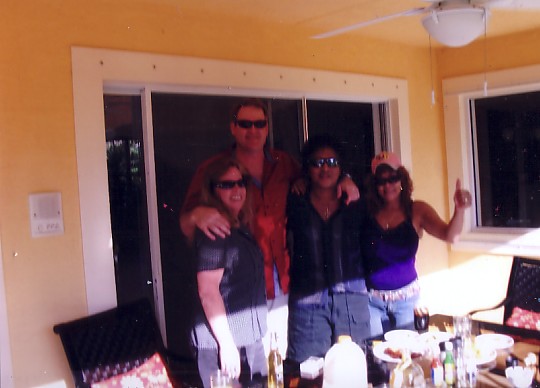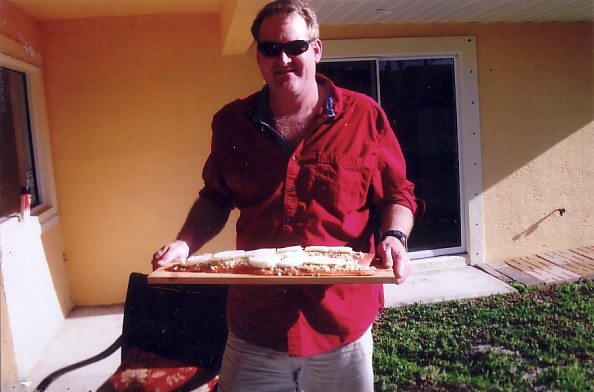 DIANE KEVIN DAVE PORTIA KEVIN COOKING UP A STORM BARBECUE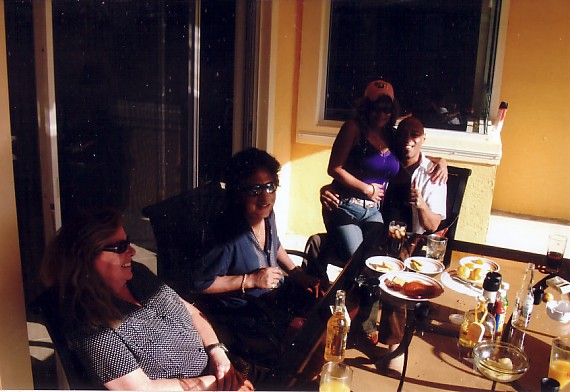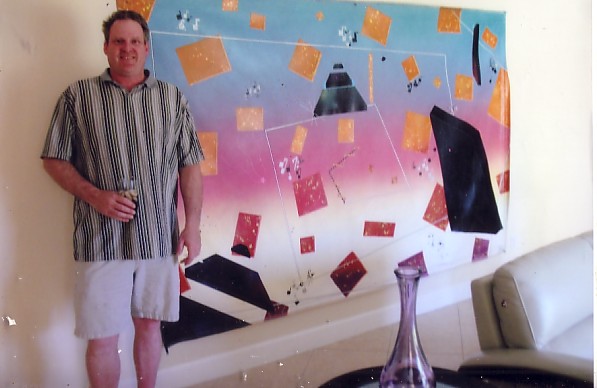 BLADE PORTIA DIANE DAVE CHILLIN KEVIN WITH HIS NEW BLADE PAINTING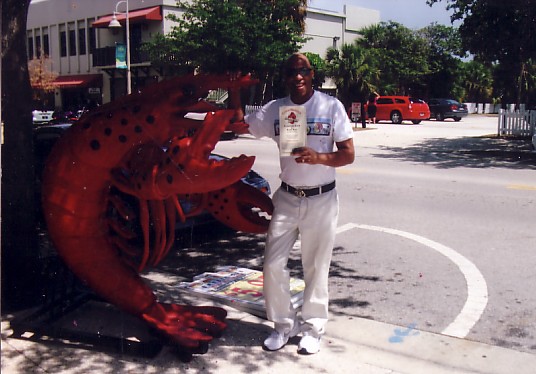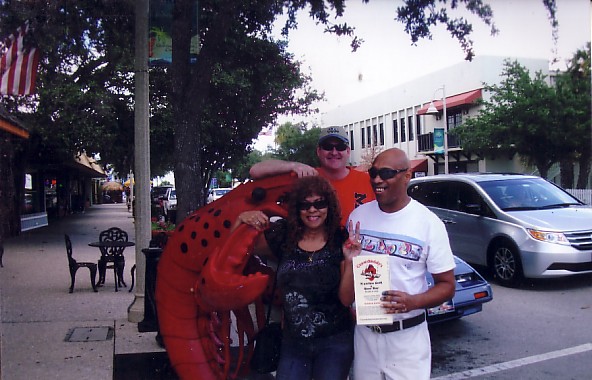 BLADE CHECKIN OUT THE MENU AT CRAWDADIES PORT ST. LUCIE FLORIDA 2012 PORTIA KEVIN BLADE CHILLIN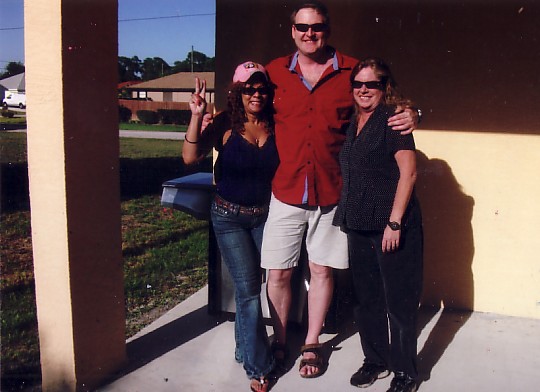 PORTIA KEVIN DIANE CHILLING IN FLORIDA
June 1, 2012 7.30 PM
Authors Alan Fleisher and Paul Iovino present Classic Hits: New York's Pioneering Subway Graffiti Writers (Dokument Press)
Signing by authors Alan Fleisher and Paul Iovino
With original old school subway writers Ale One , Blade One & others
Early 70s New York saw the growth of a new artistic phenomenon: created by kids, for kids, graffiti became one of the greatest and most influential artistic movement of our time, spawning contemporary artists like Seen, Banksy, and Revok. In Classic Hits, Bronx natives Alan Fleisher (ALE) and Paul Iovino (SKAY) talk about where it all started, drawing on their first hand knowledge of graffiti culture and continued friendship with other pioneers to create the most visual book on early 1970s graffiti ever published, including essays and quotations from the greats of the era. Alan and Paul will talk briefly about their experiences and host a signing with writers featured in the book, including Blade 1 and others, to a custom-made soundtrack of 1970s hits!
Book trailer: http://vimeo.com/34886709
Greenlight Bookstore
686 Fulton Street (at S. Portland)
(718) 246-0200
http://www.greenlightbookstore.com
Blade & Olivier Dahan (Paris art dealer) chillin in New York!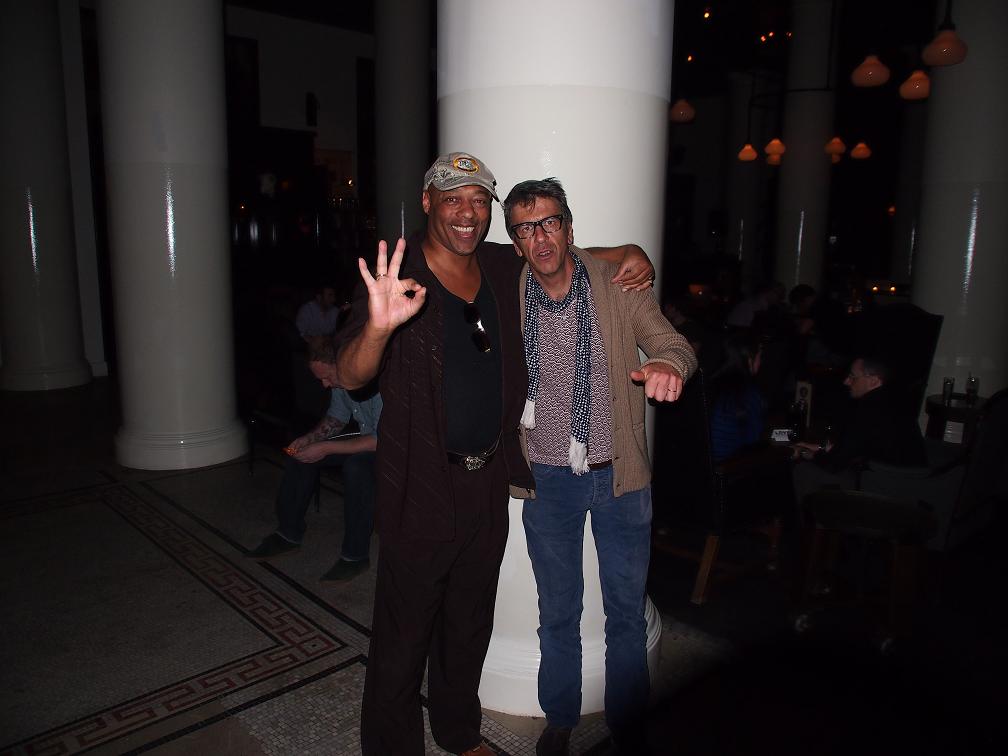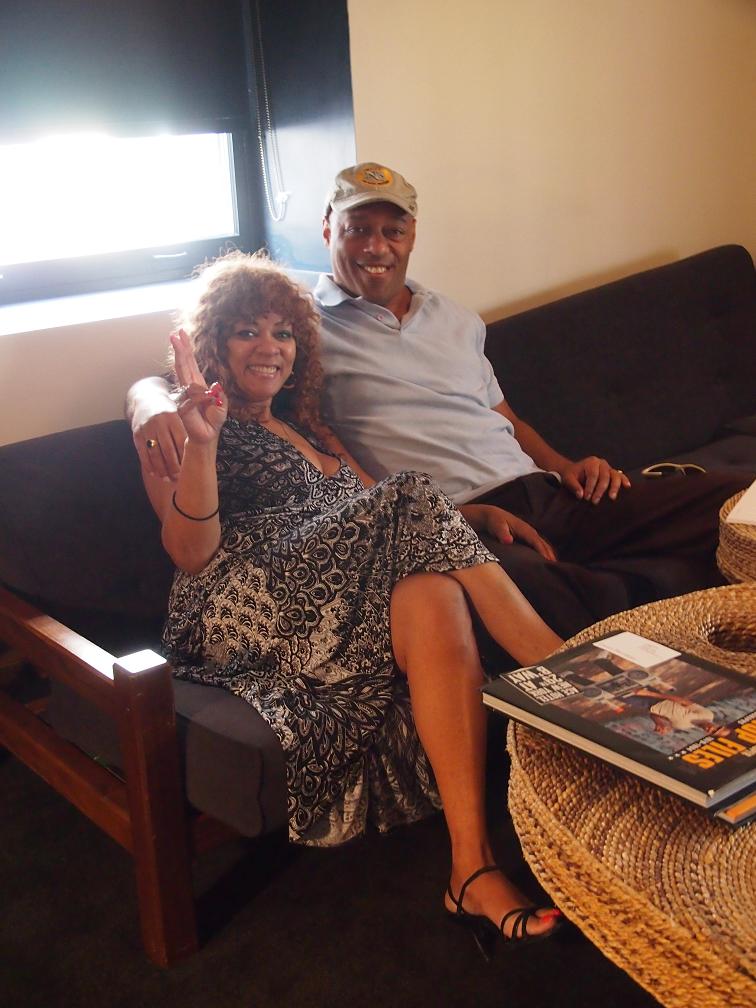 Portia & Blade at the Ace Hotel(Herald Square N.Y.)4/18/12
Helenbeck Gallery Nice, France June 15th 2012
Come See! Blade live
Gear & Blade at the Ace hotel N.Y.C. 4/18/12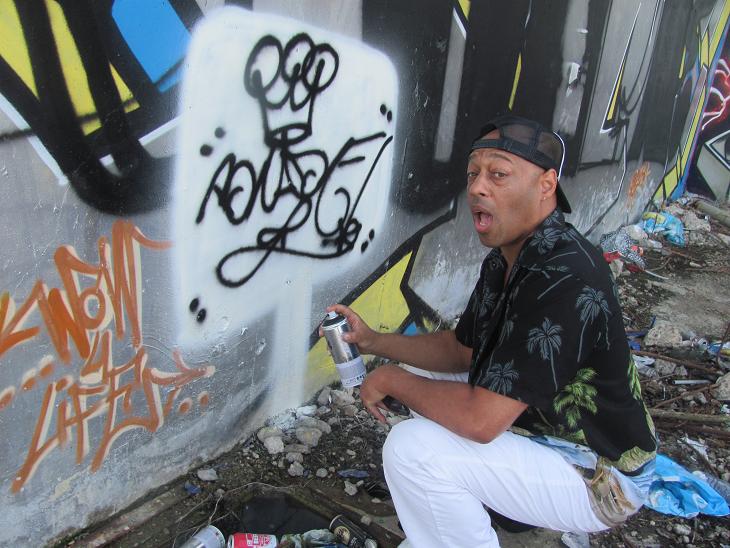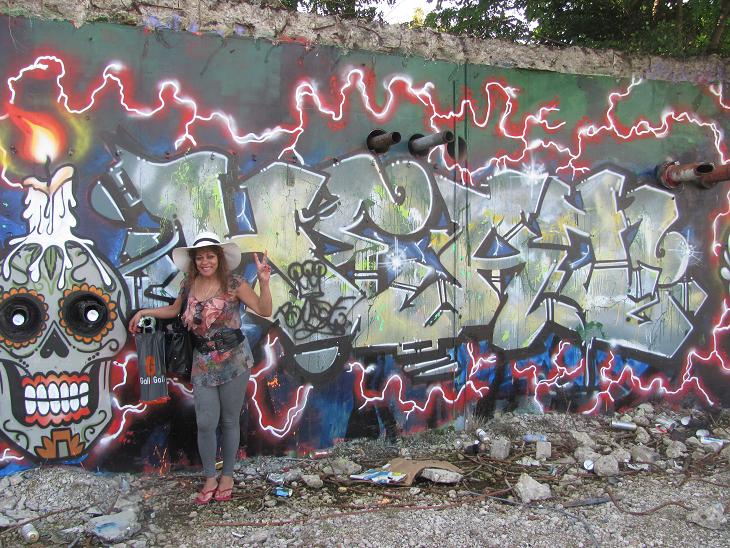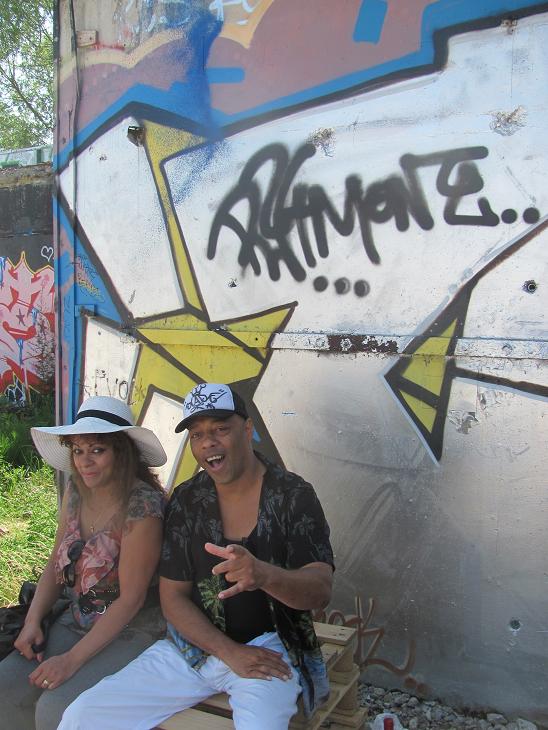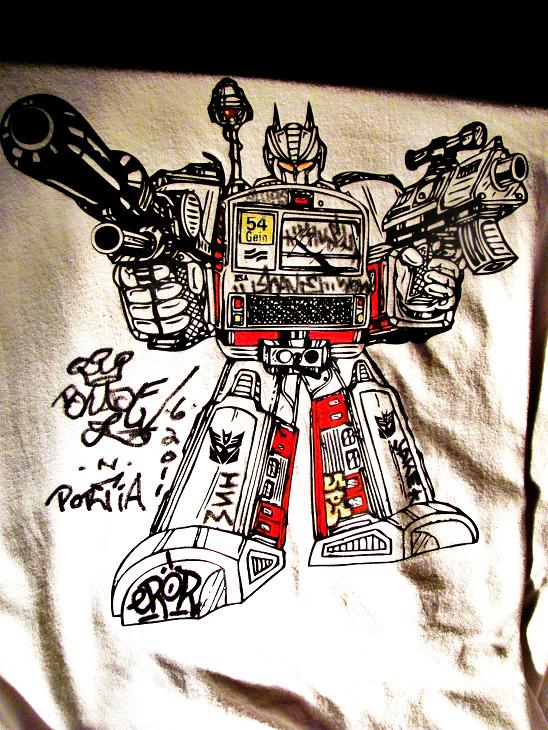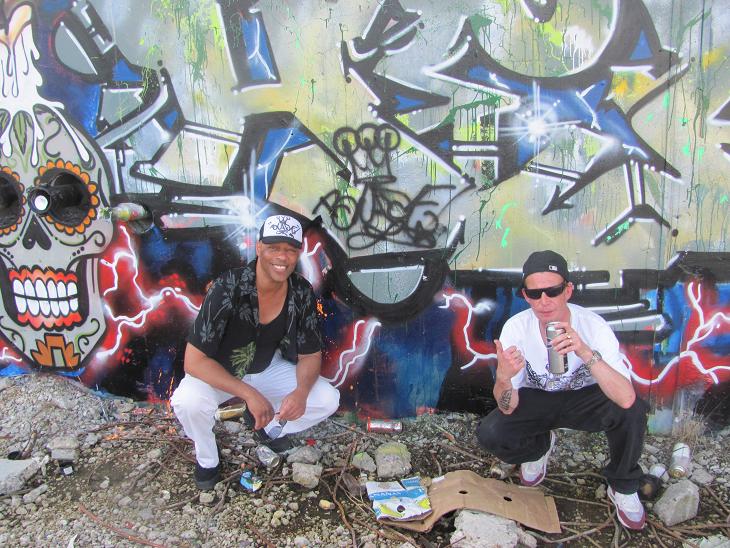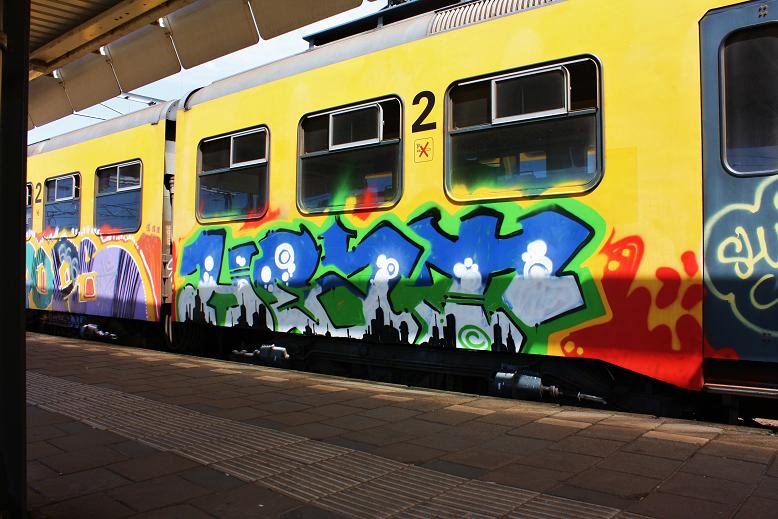 June 2011 in (Utrech Holland)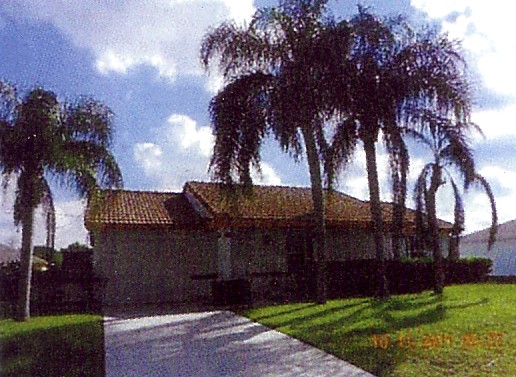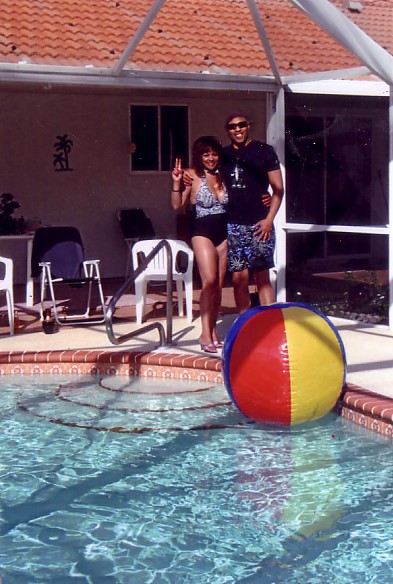 BLADE AND PORTIA AT THERE NEW HOME IN FLORIDA 2012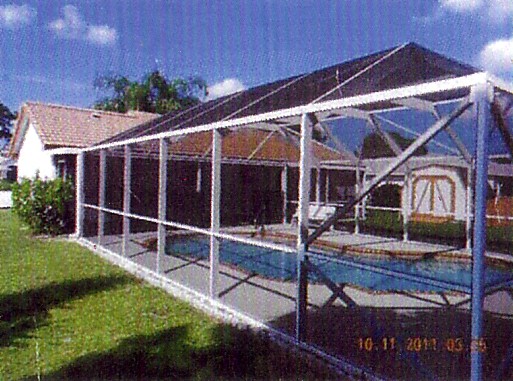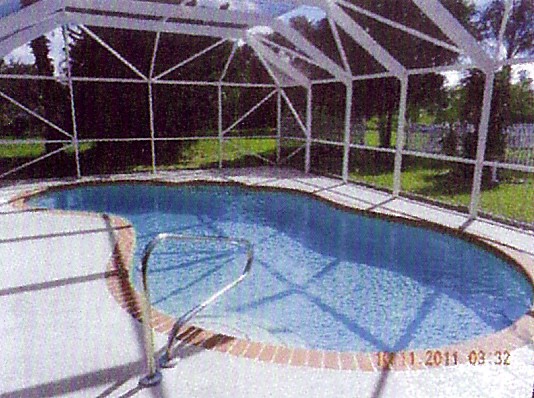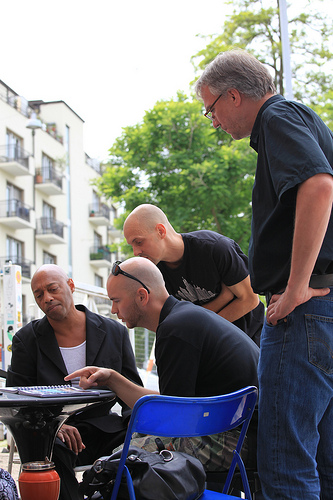 CLICK ON THE BLADE FLYER ABOVE TO ENTER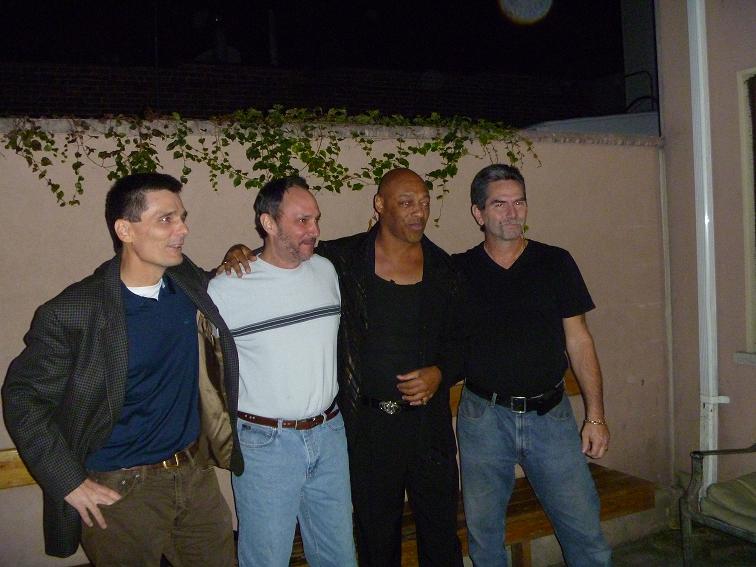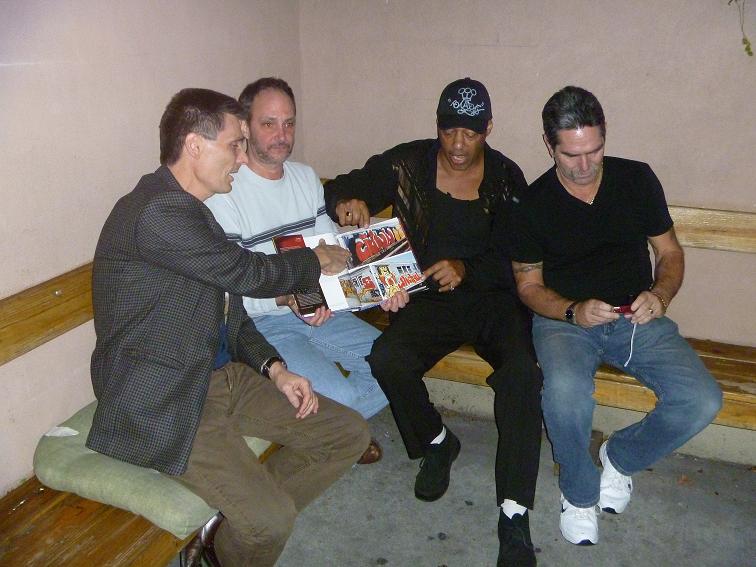 Tull13,Death,Blade & Vamm Tull13,Death,Blade,Vamm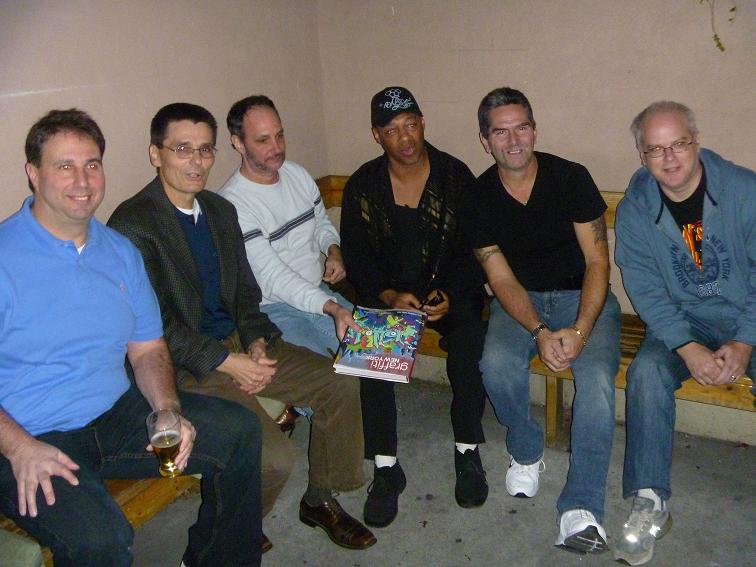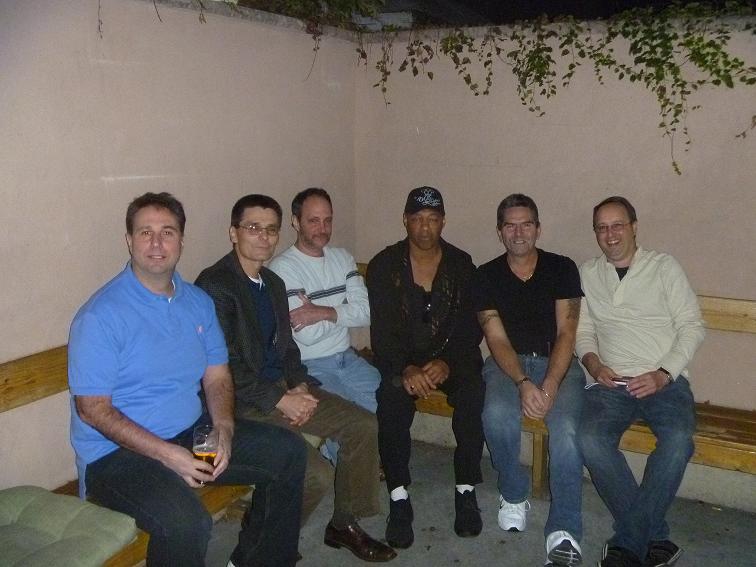 Richie,Tull 13,Death,Blade,Vamm,Freedom Richie,Tull13,Death,Blade,Vamm,Gear
The Crazy 5 reunion at the Shamrock pub!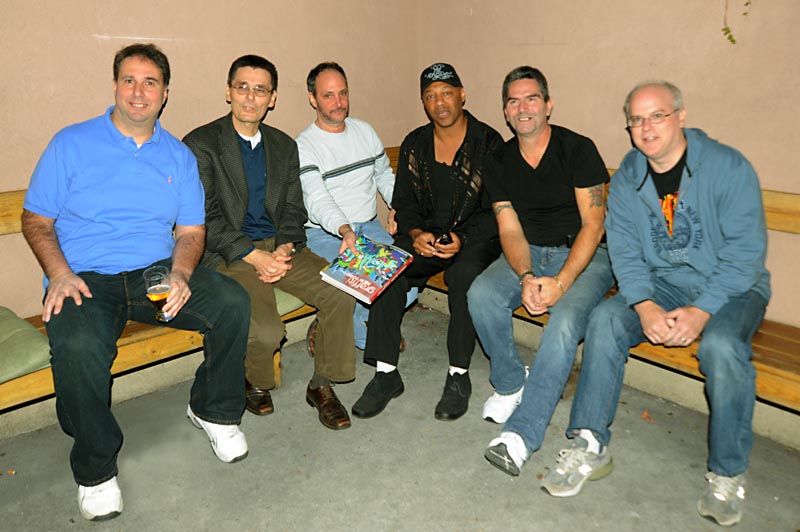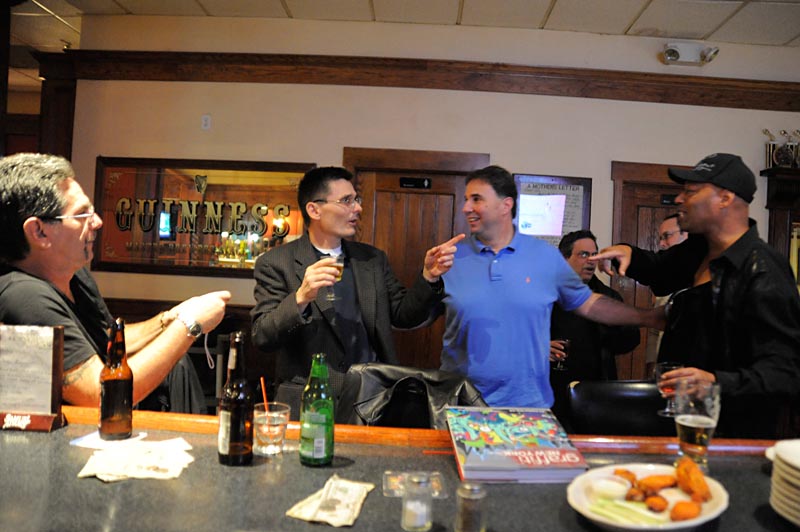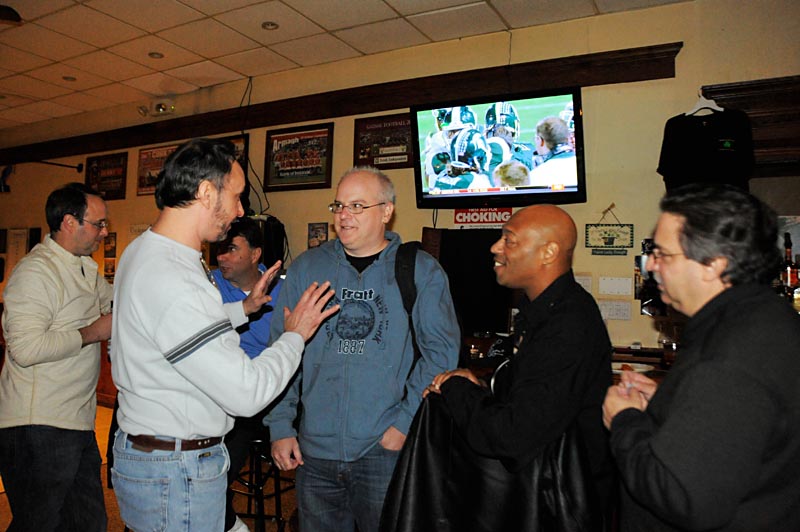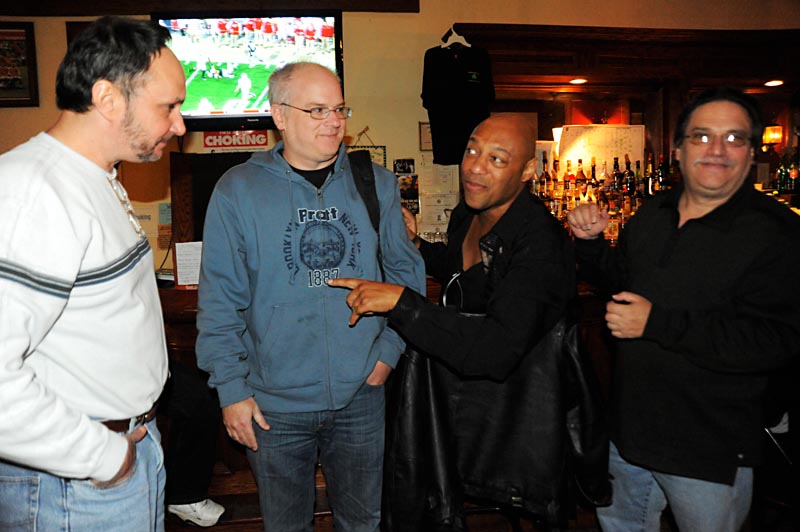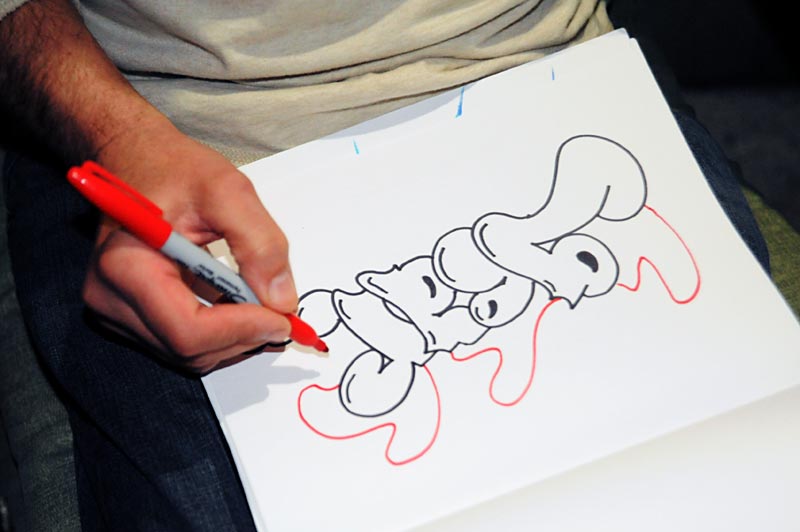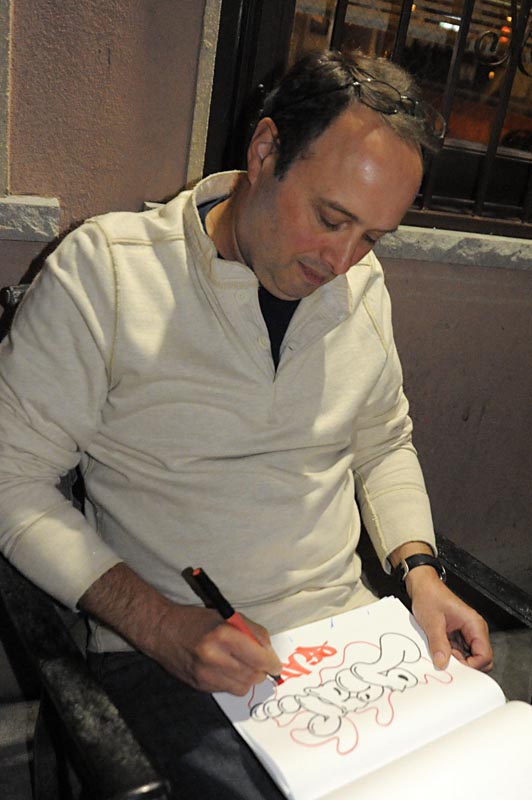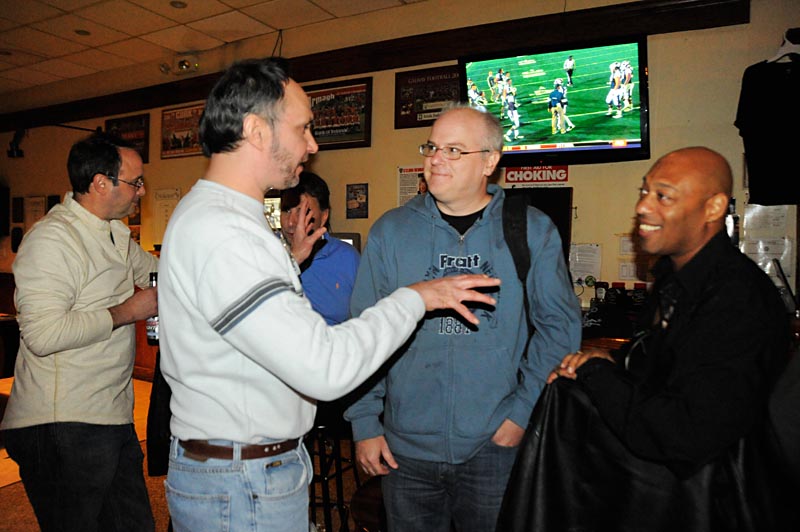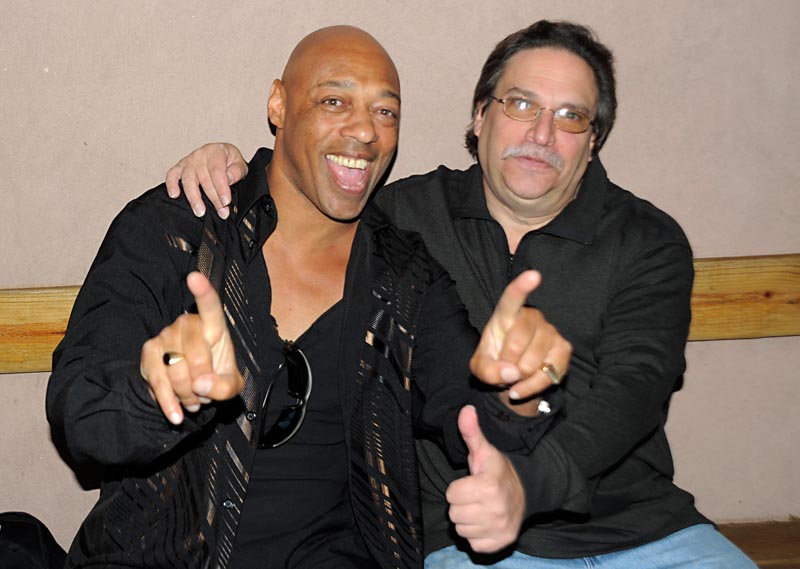 BLADE'S BEST FRIEND Glazer
THE "BLADE boblehead dolls"
they will be coming out by xmas.
TO ORDER PLEASE EMAIL - queen.120@hotmail.com
Crazy5 reunion October 22nd,2011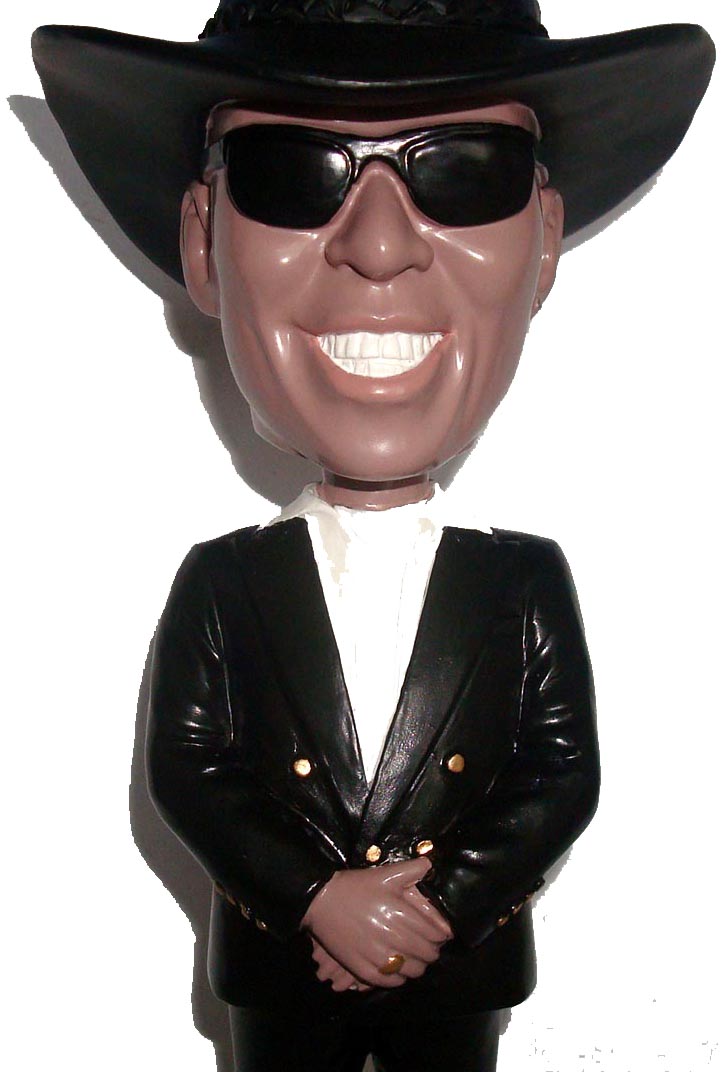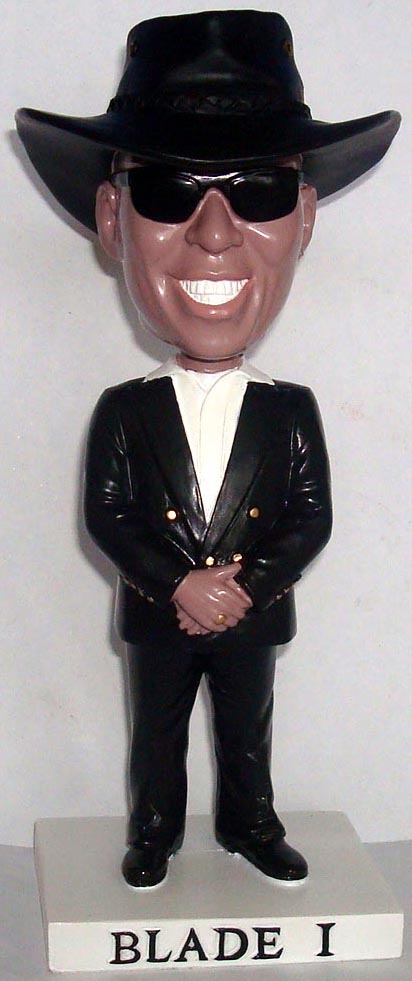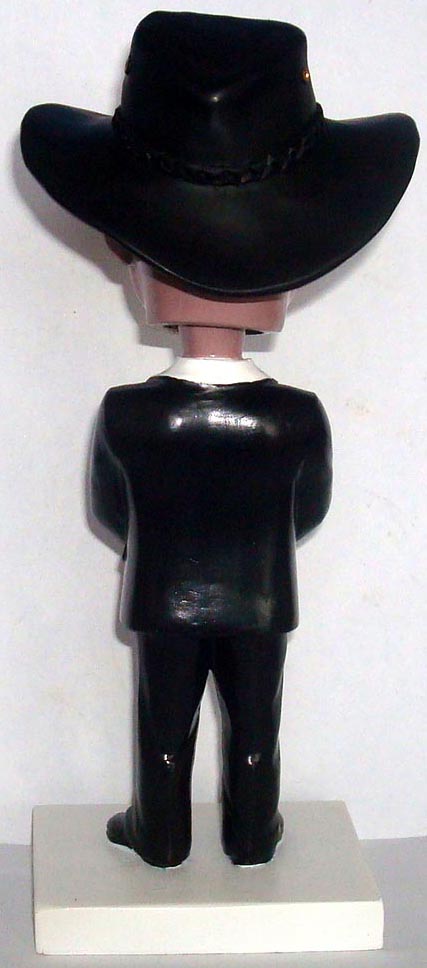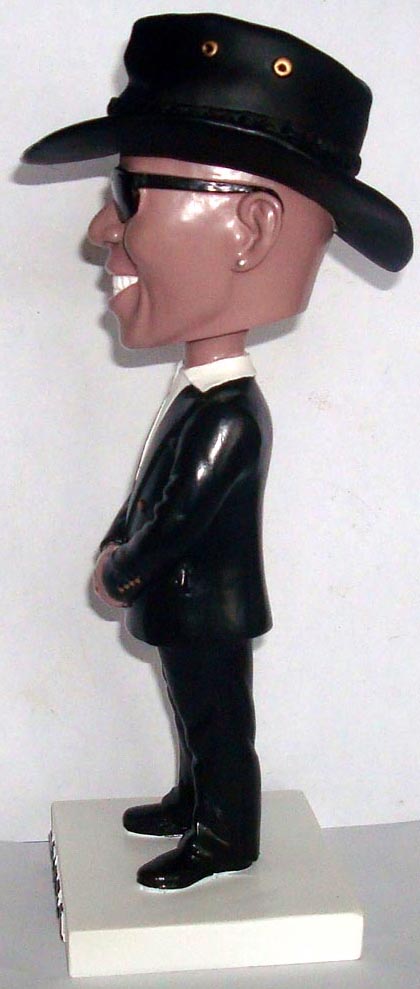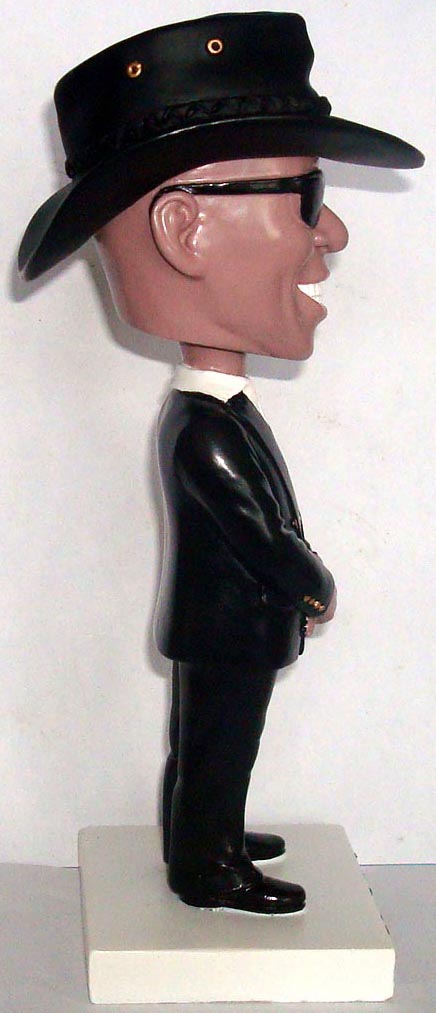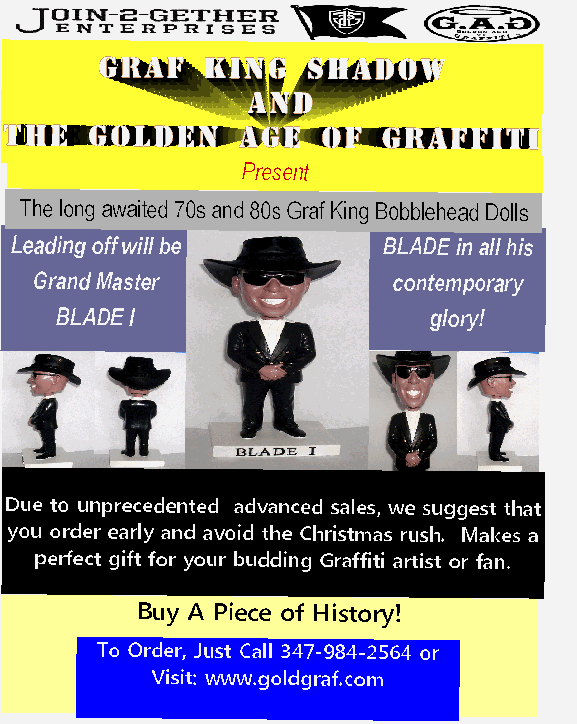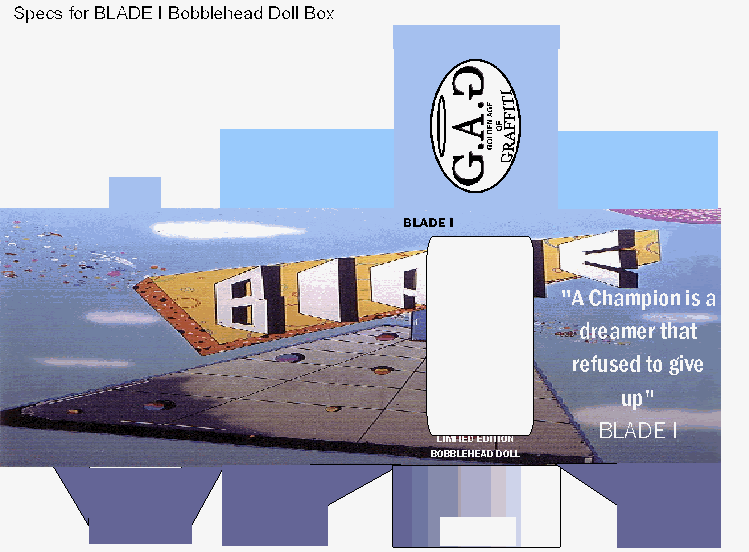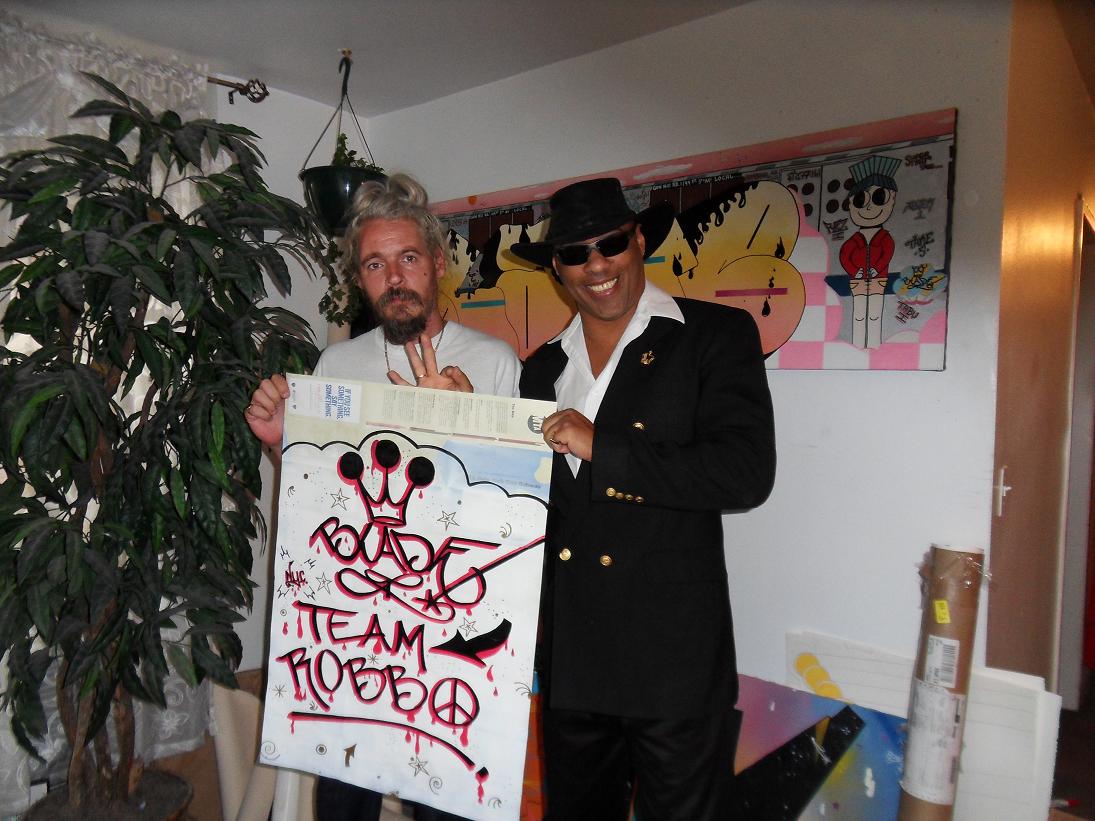 Blade's promoter Letty & Blade!"Get Well Robbo" Sept.2011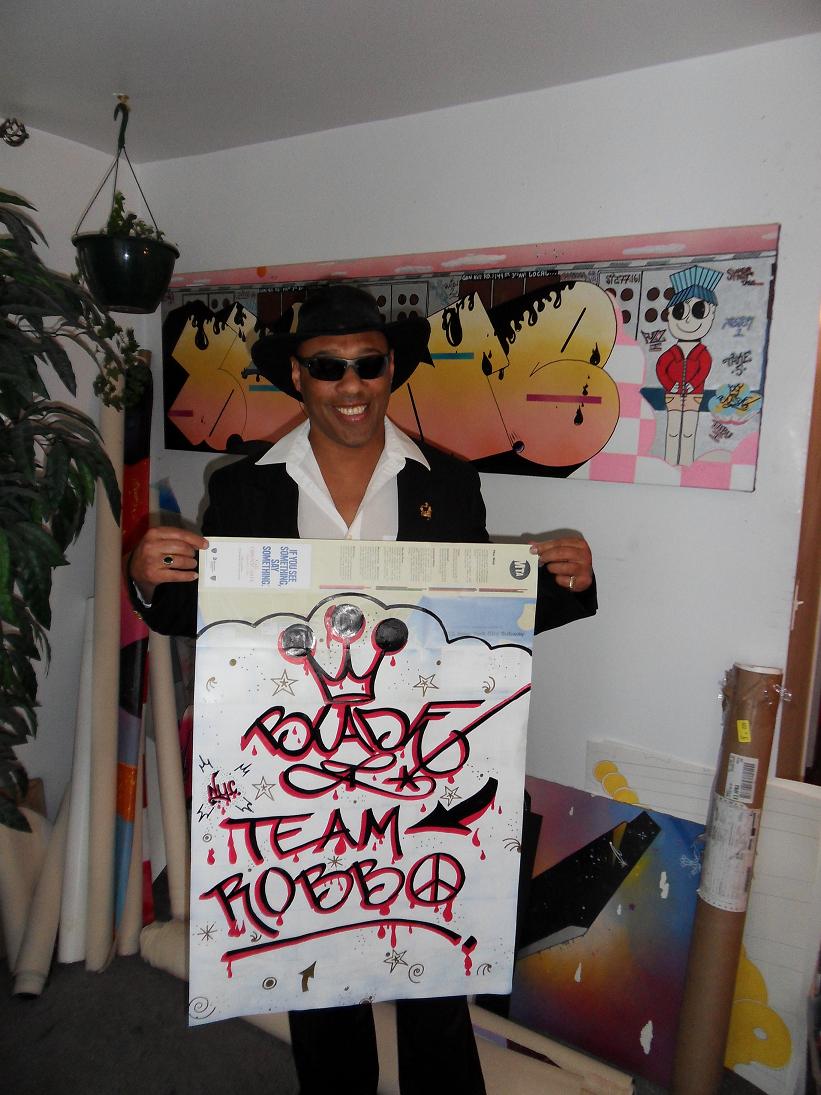 CLASSIC CAR SHOW ORCHARD BEACH SEPT 2011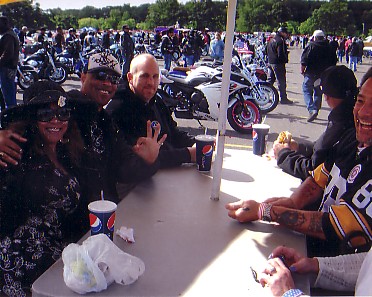 PJ, BLADE, PORTIA AND COMET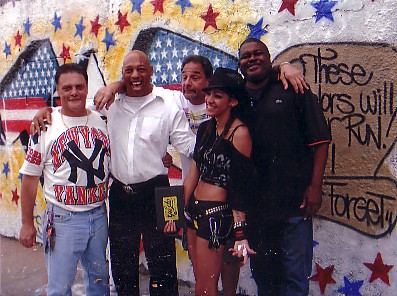 TRIBUTE WALL / SLAVE, MS TAZ, COMET, BLADE HAPPY 48 BIRTHDAY TOE 2011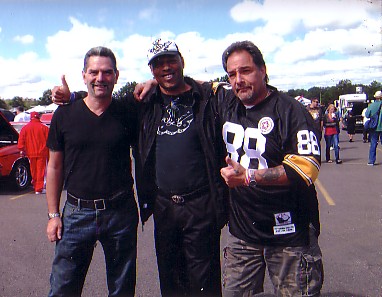 VAMM, BLADE, COMET CLASSIC CAR SHOW SEPT 2011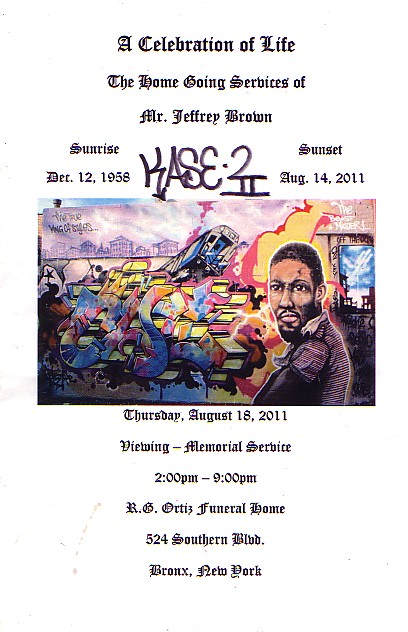 KASE 2 "KING OF STYLE / REST IN PEACE 2011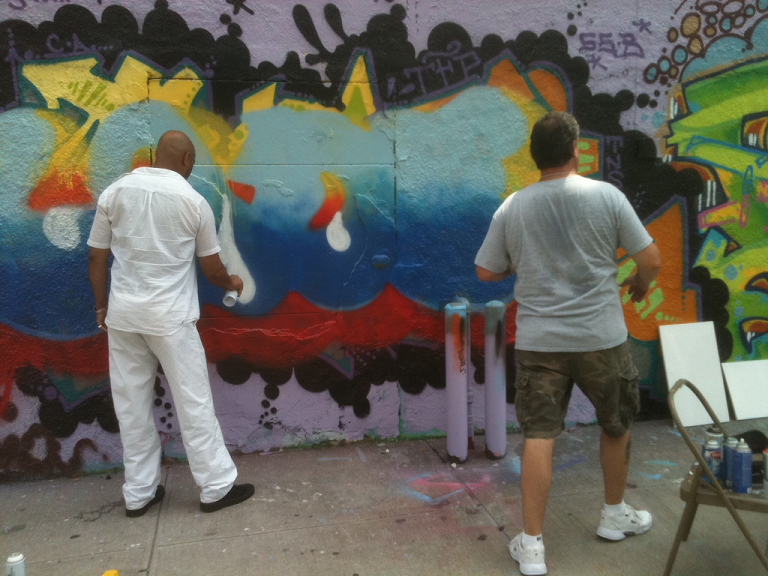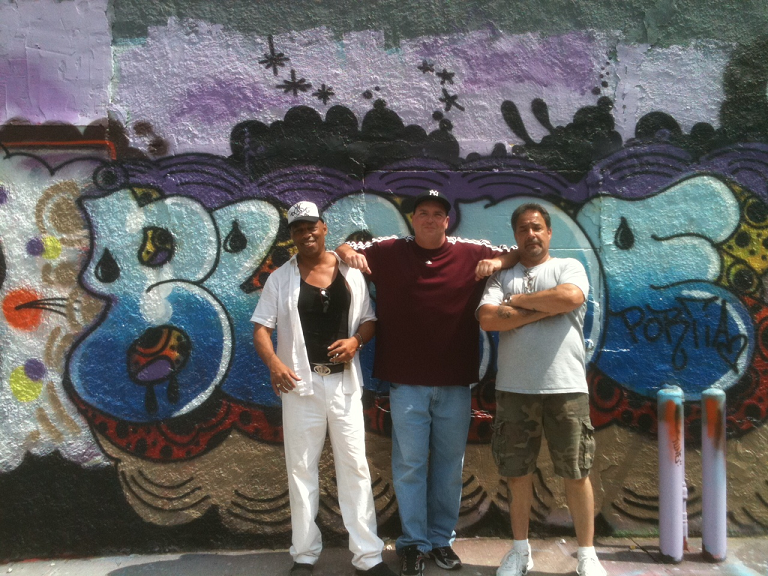 1st Blade & Comet in action 2nd Blade Key & Comet chillin!August 2011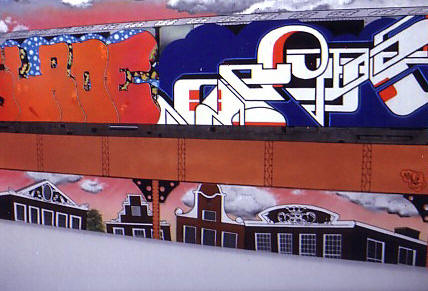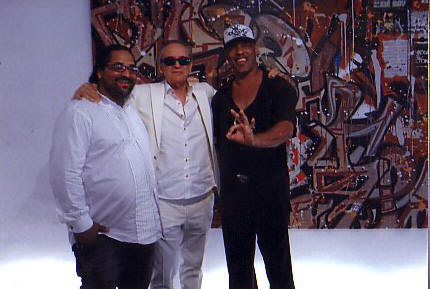 BLADE AND MICKEY PAINTING "THE PRIDE OF THE NETHERLANDS" SHARP JEAN GISMONDI AND BLADE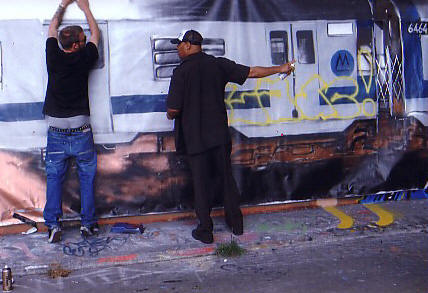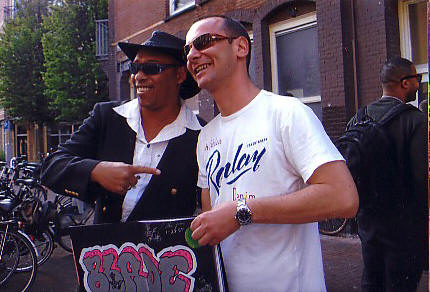 BLADE AND RECAL BLADE AUTOGRAPHS HIS BOOK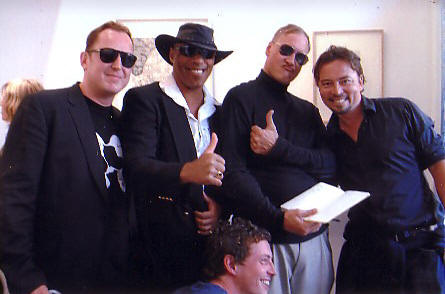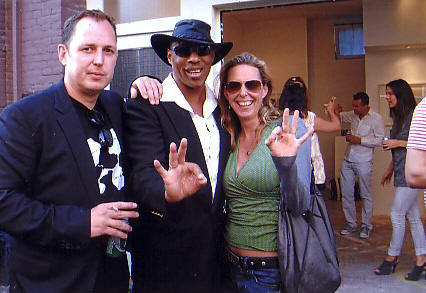 SHOE BLADE CAT GRAF FAN AND PAUL SHOE BLADE AND CLEO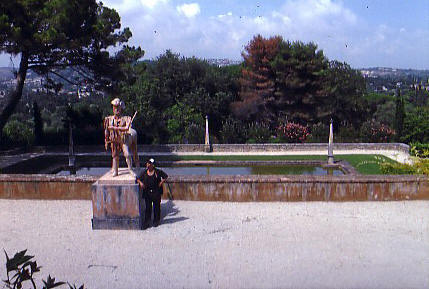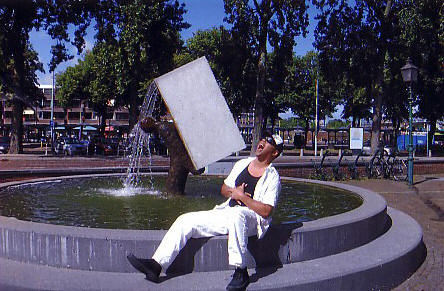 BLADE CHILLIN AT KING HENRY THE 5TH BLADE CRACKING UP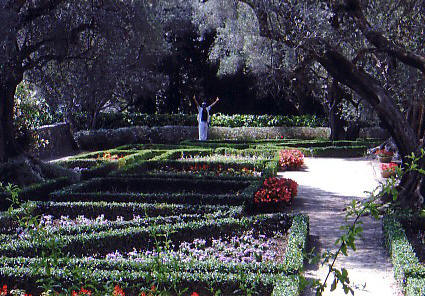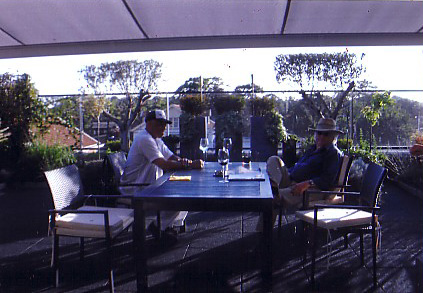 BACK YARD OF JEAN GISMONDI HOME BLADE AND VINCENT VLASBLOM AT HIS PENTHOUSE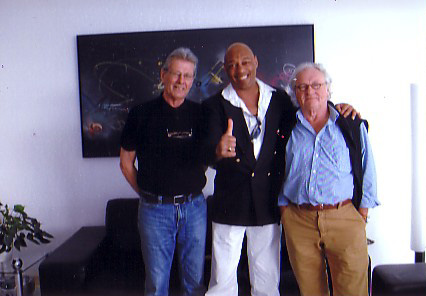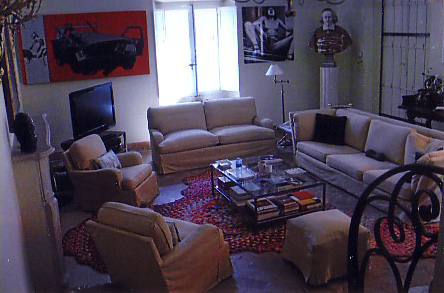 YAKI KORNBLIT BLADE AND VINCENT CHILLIN IN ANTIBES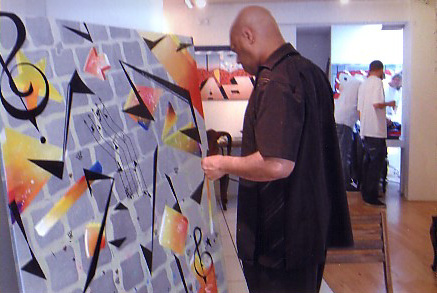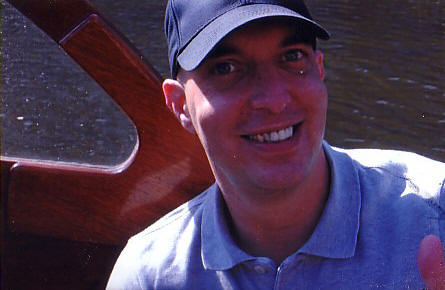 BLADE TOUCHING UP HIS PAINTING BO-24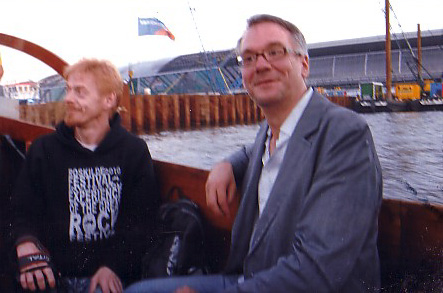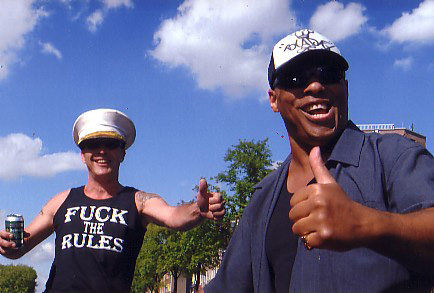 JOE SPENCER CAPTAIN GONZO AND BLADE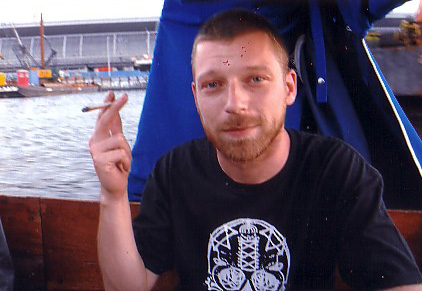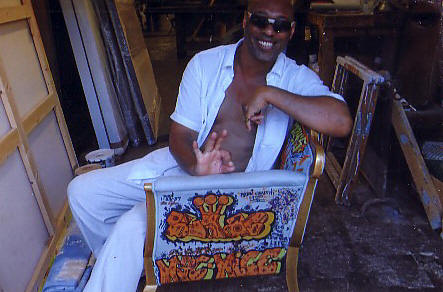 DANNY "RECAL" BLADE 17TH CENTURY LOVE SEAT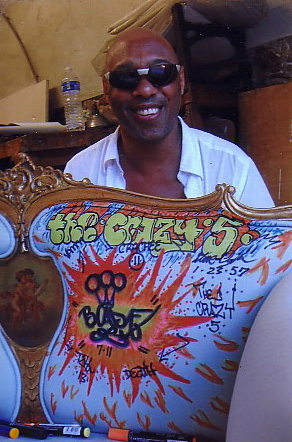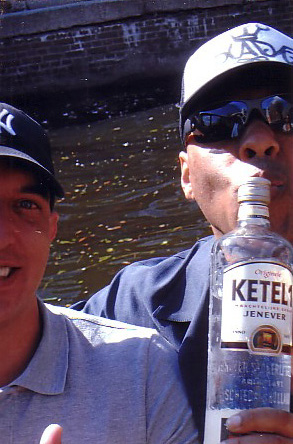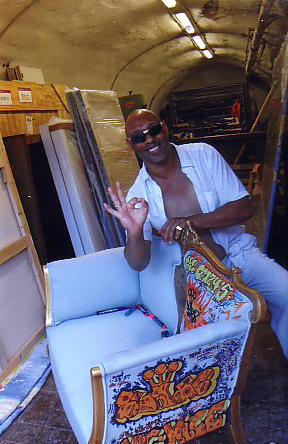 BLADE GENEEVER BOTTLE KING BLADE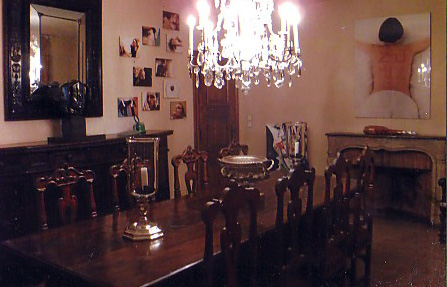 DINING AT THE KING HENRY THE 4TH BASTIDE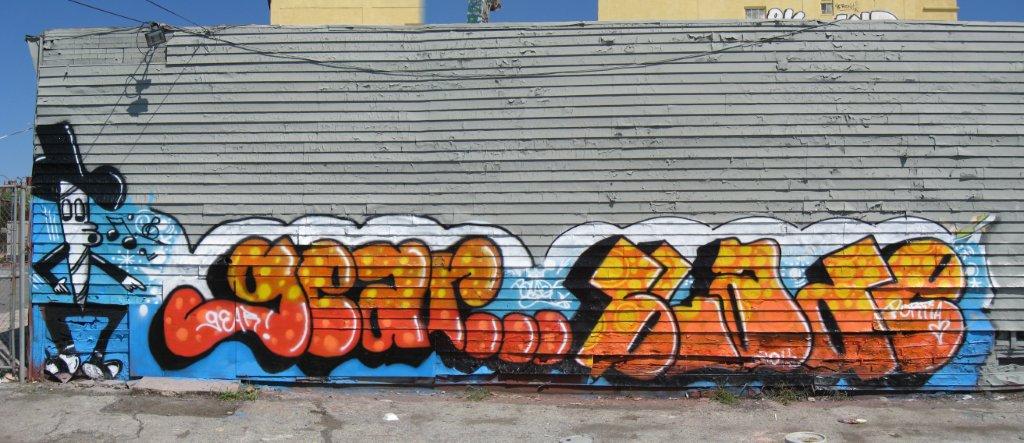 "Fun Factory" July 30th 2011!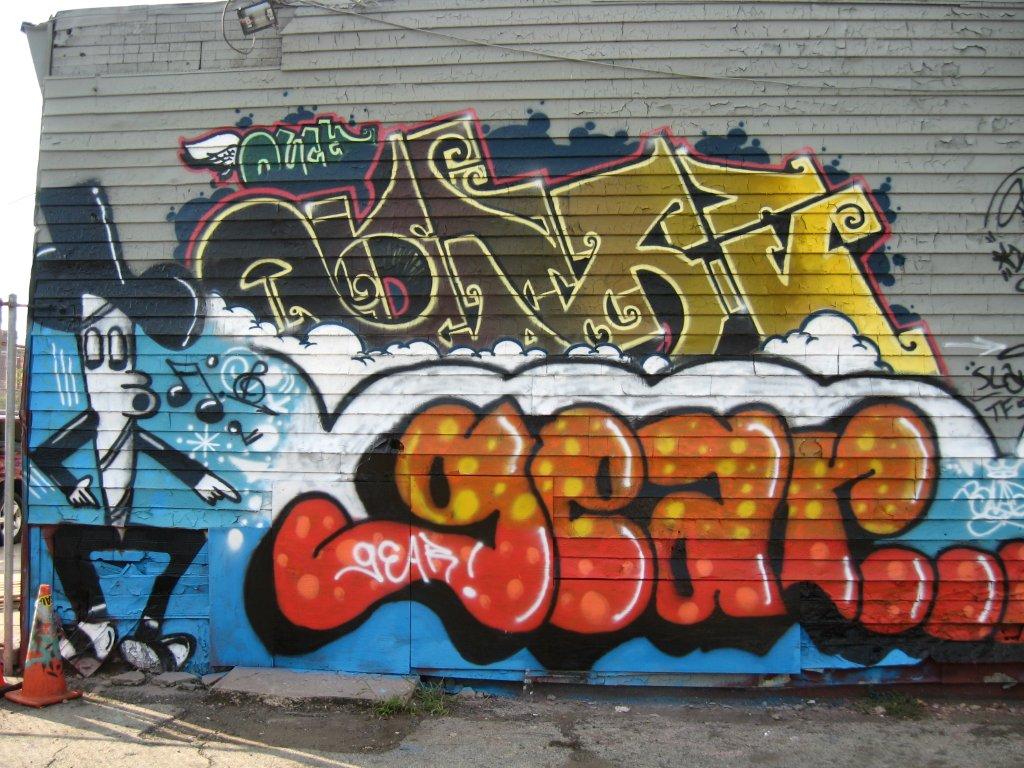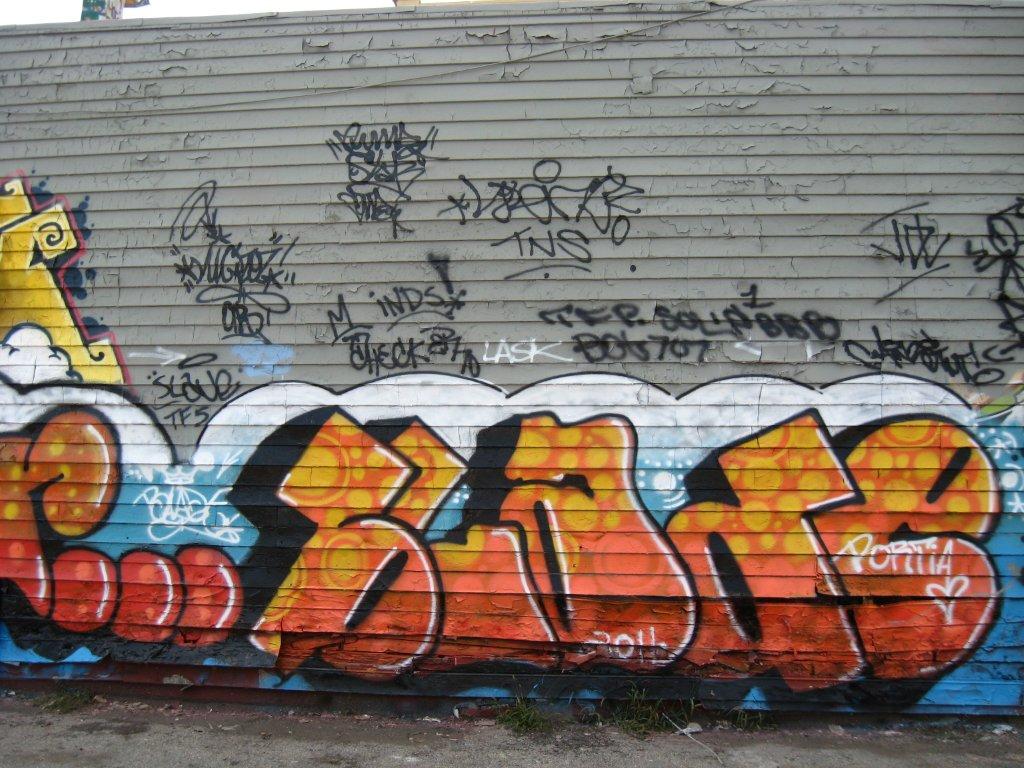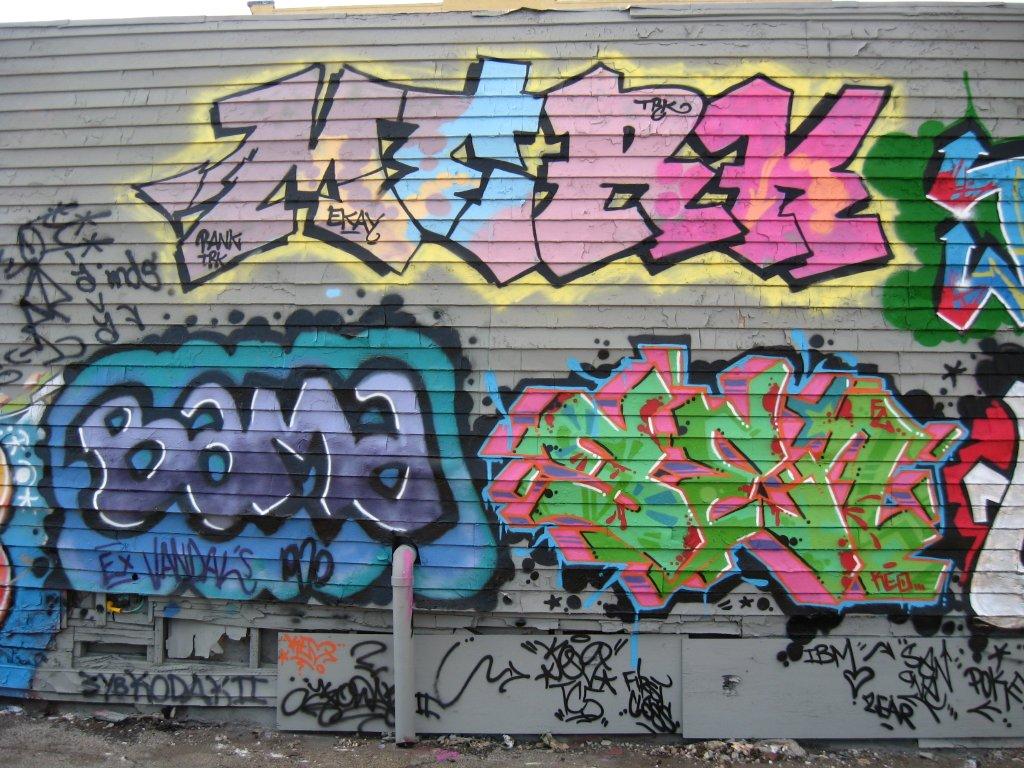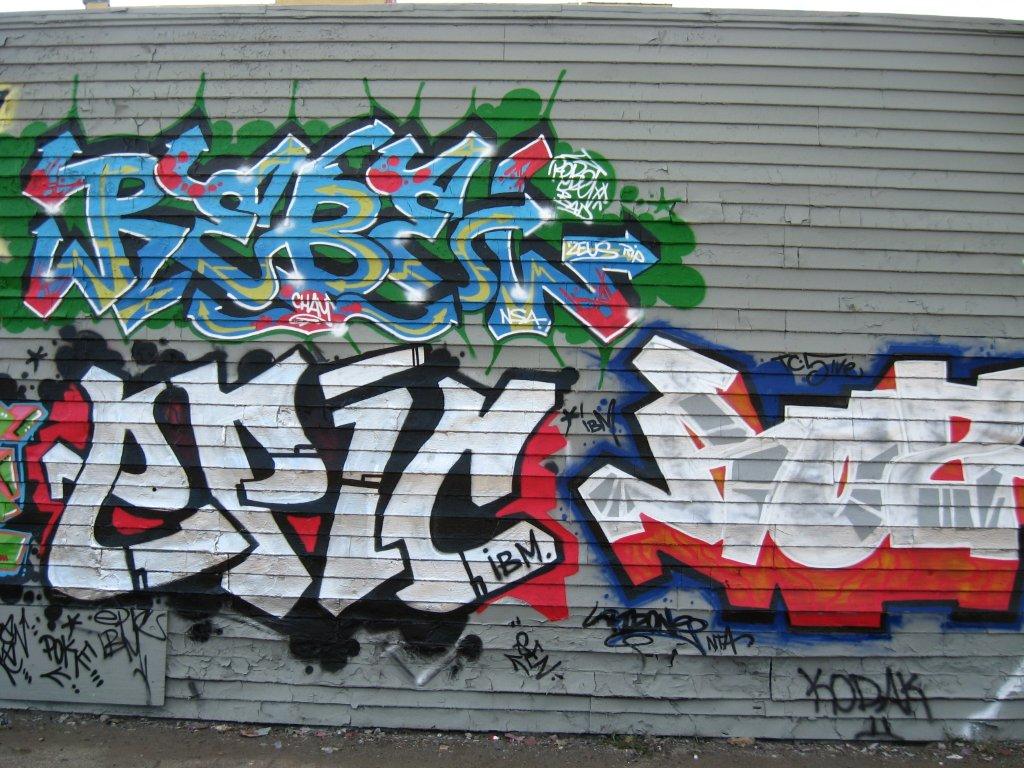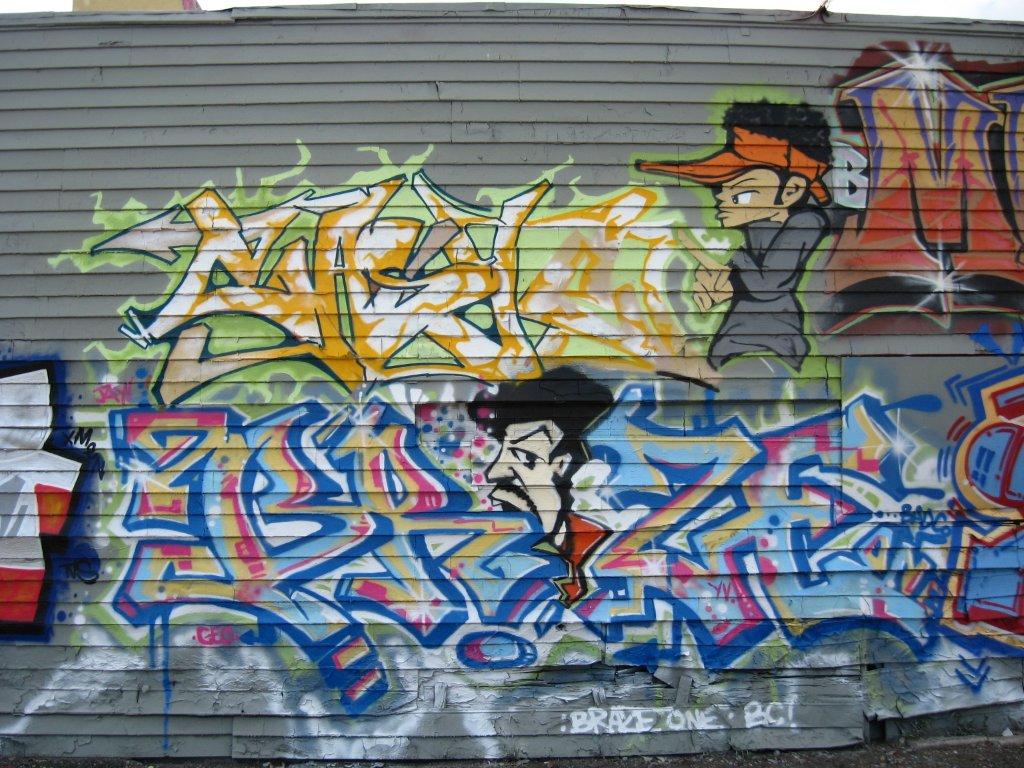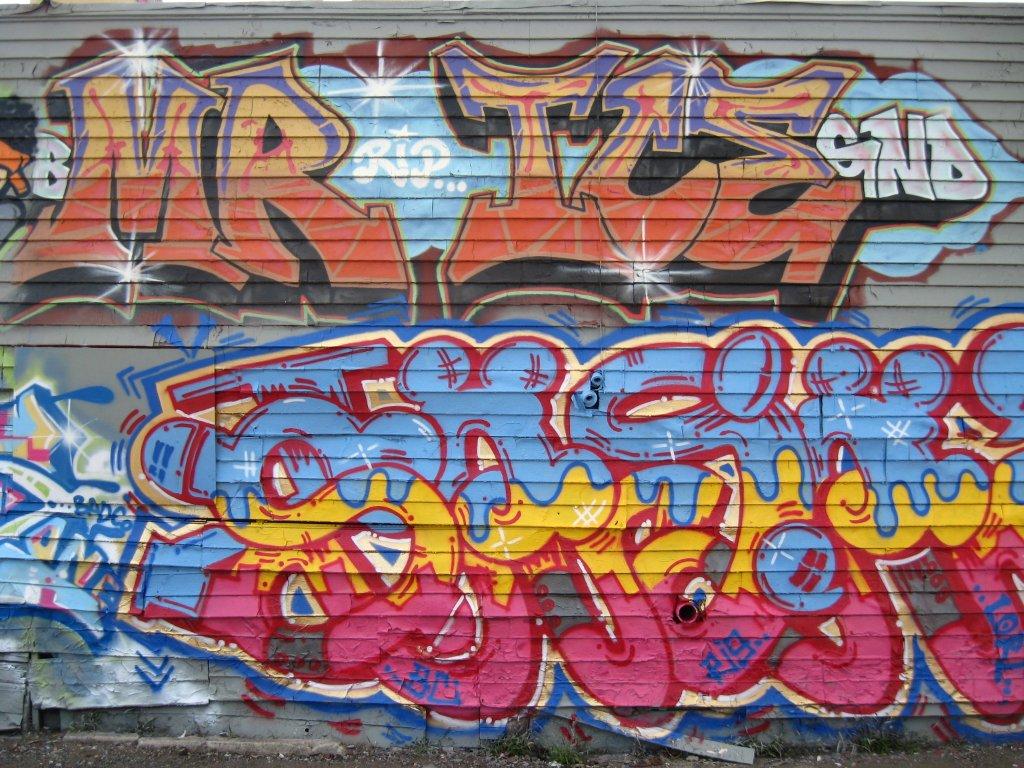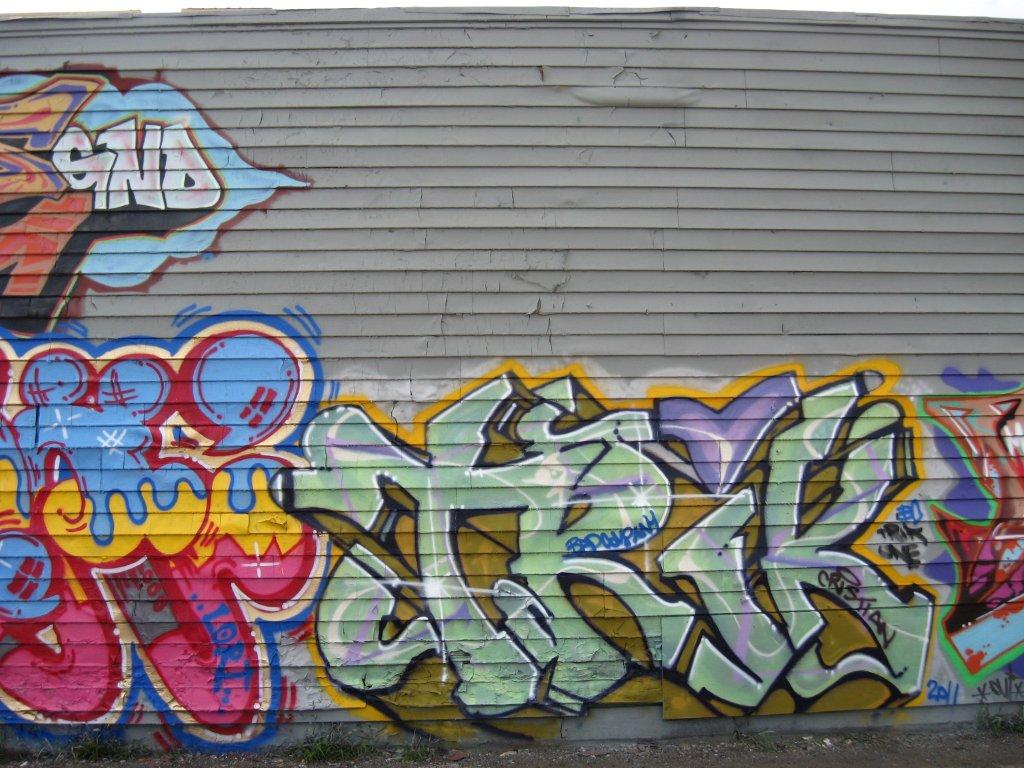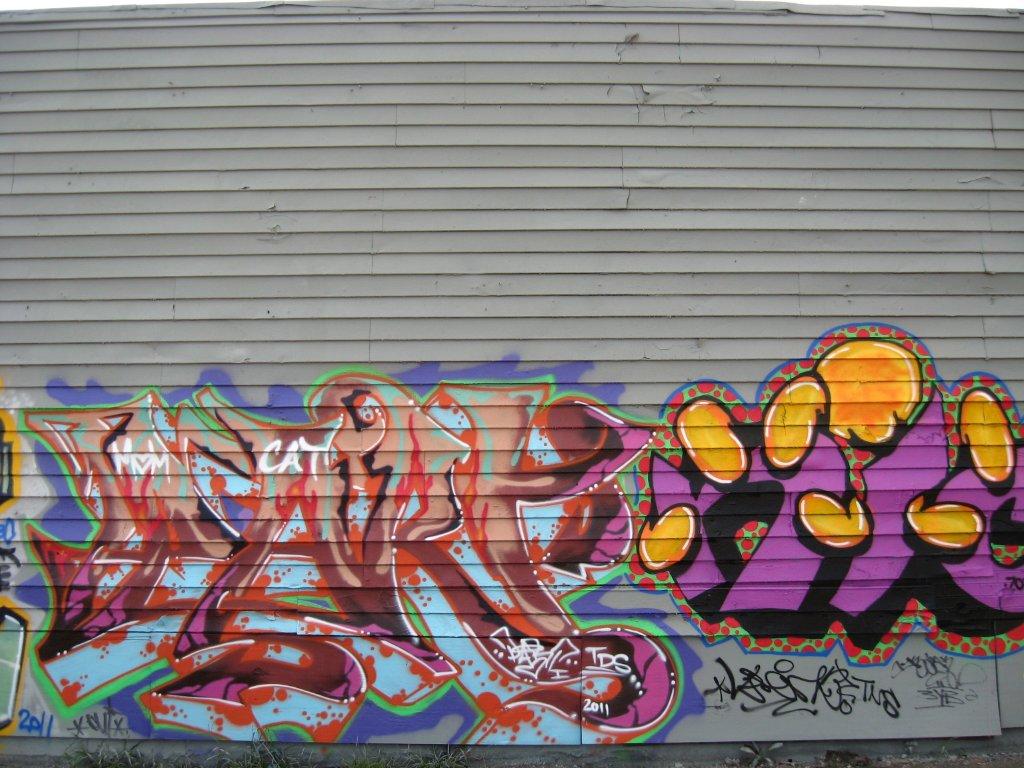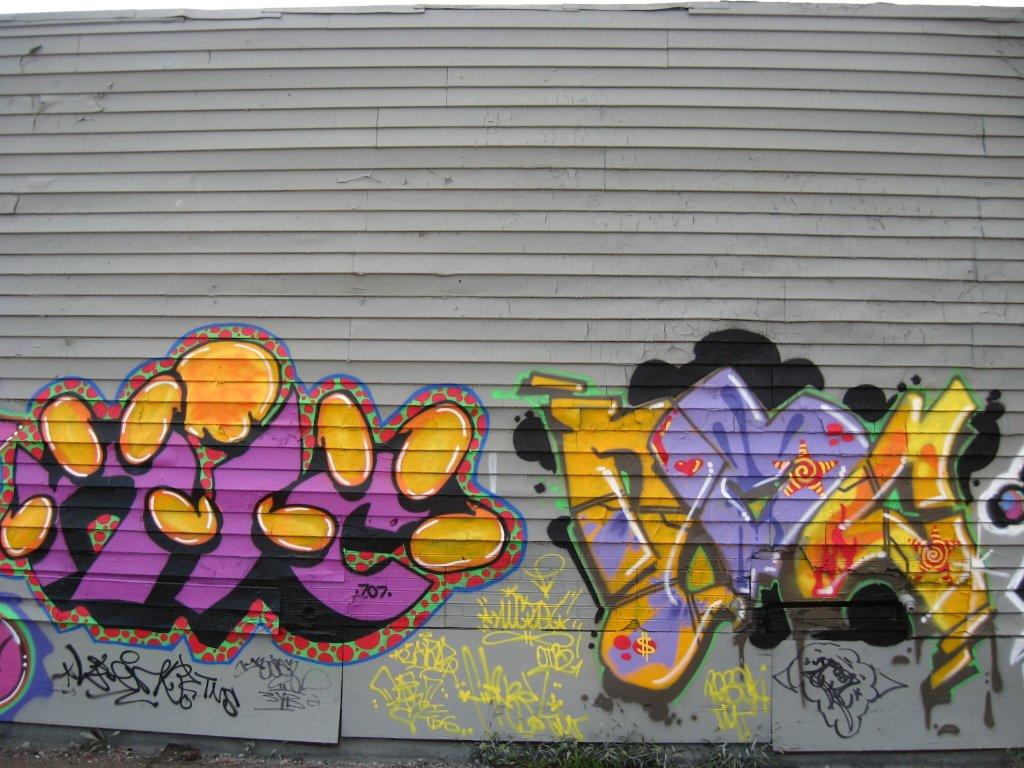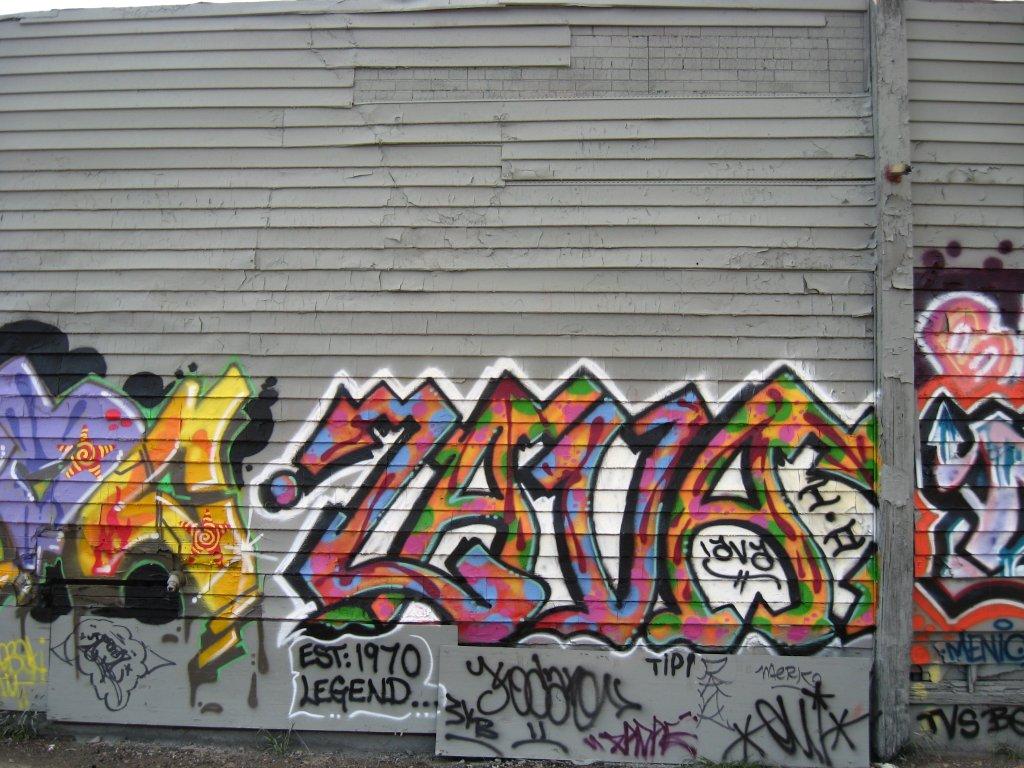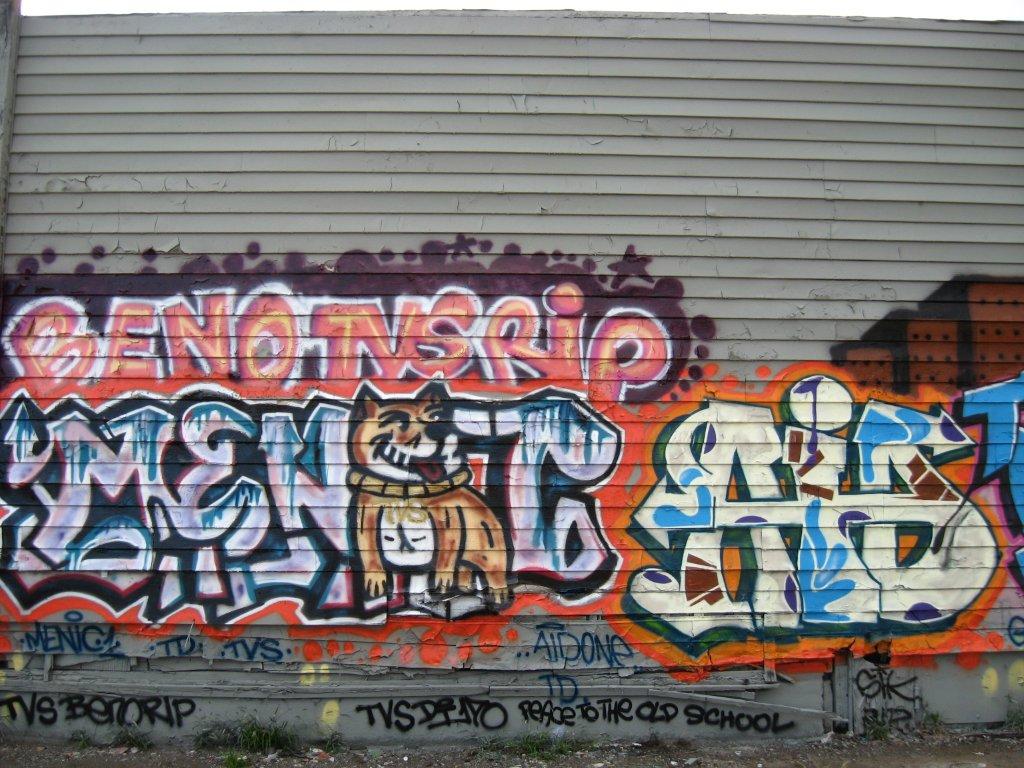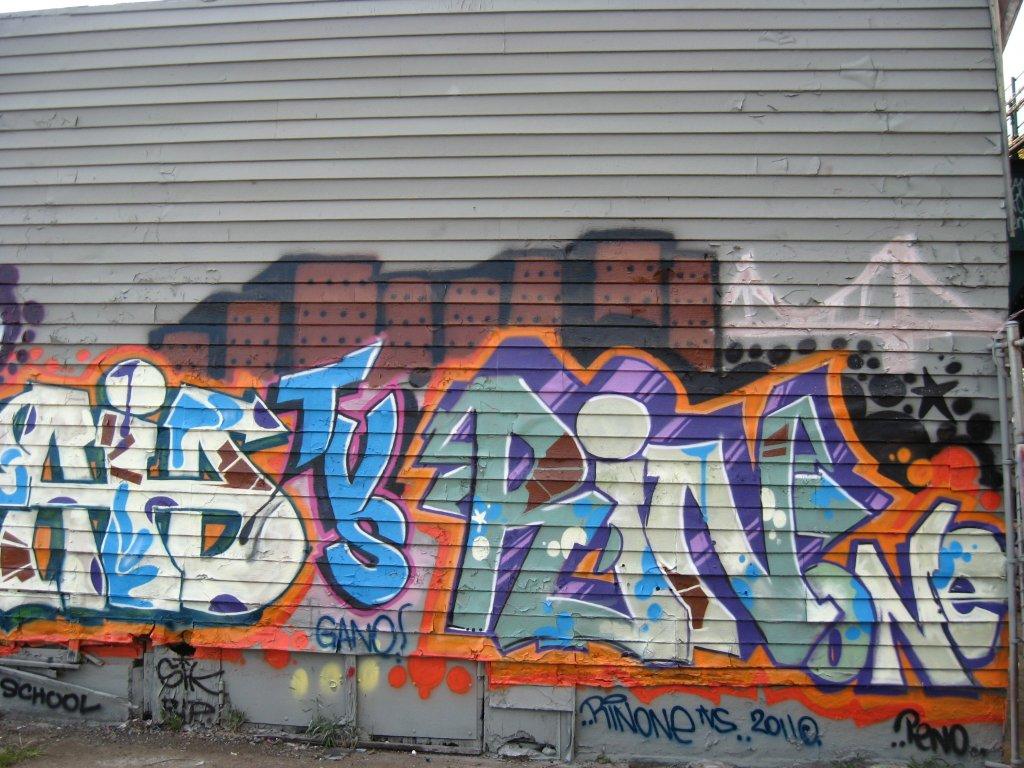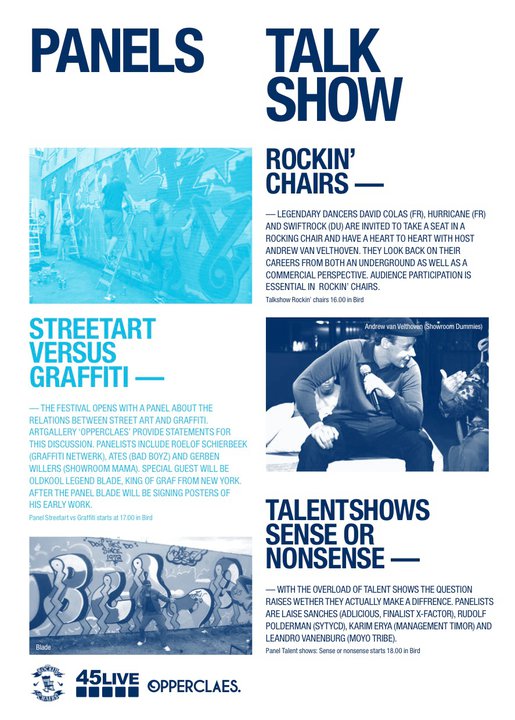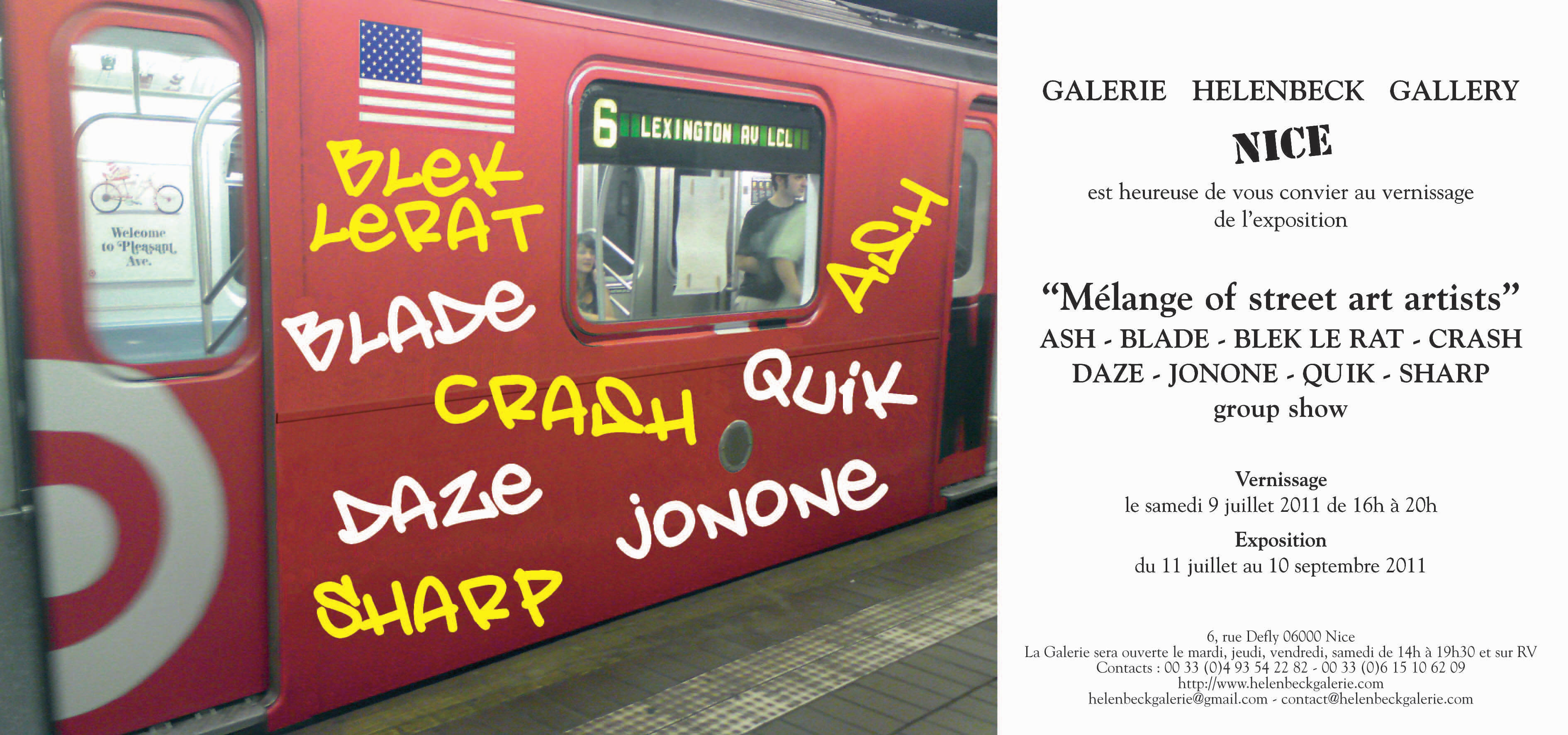 Meet Blade in person on June 26th at the Artick's gallery
in Amsterdam!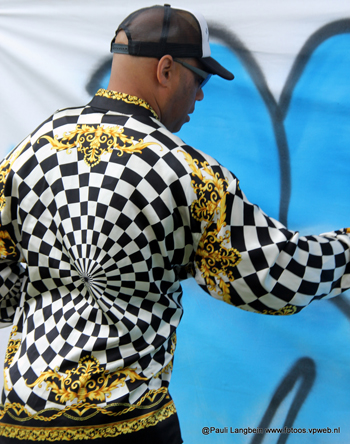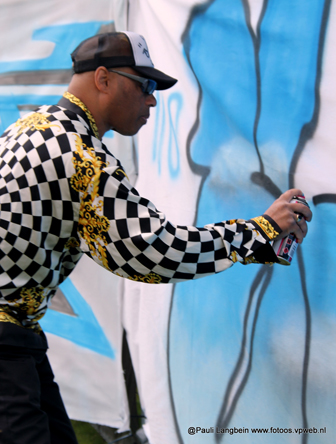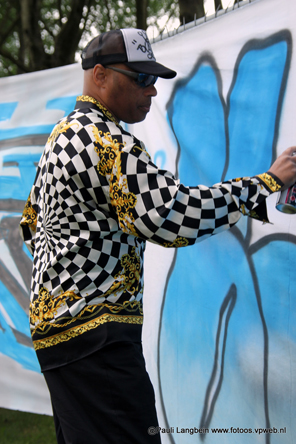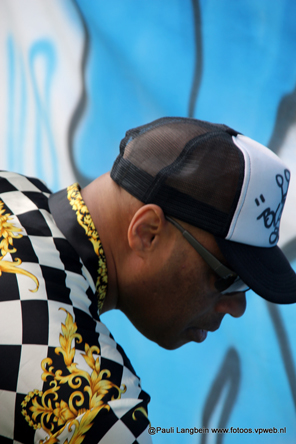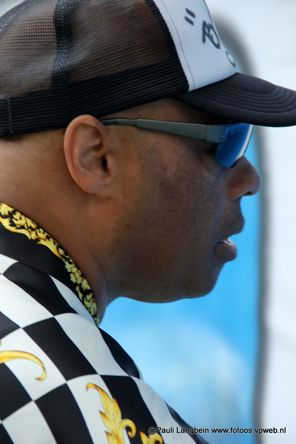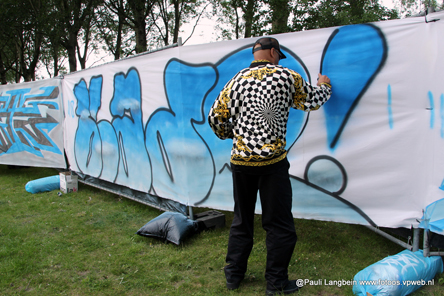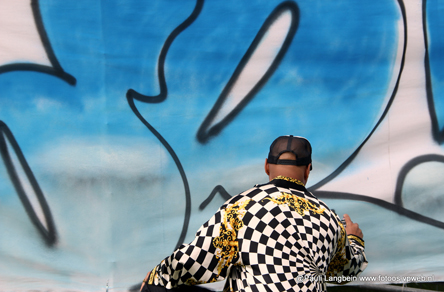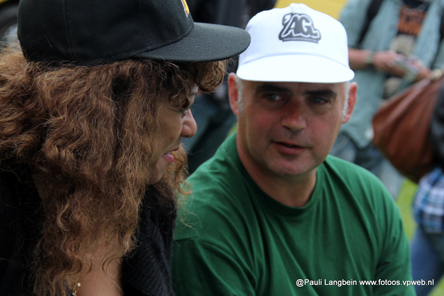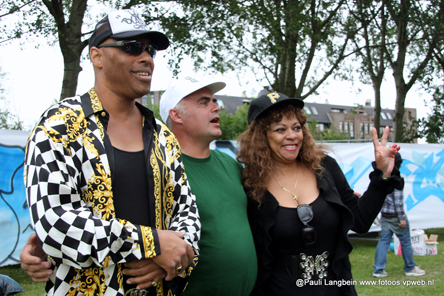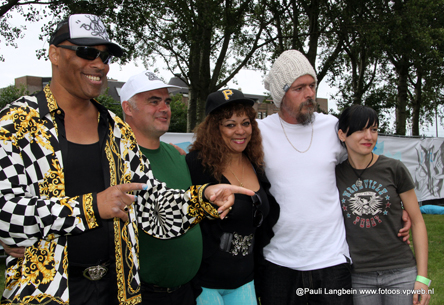 We broke the world record for painting the longest wall in history!
Special thanks to Edo & Mary for organizing a great event!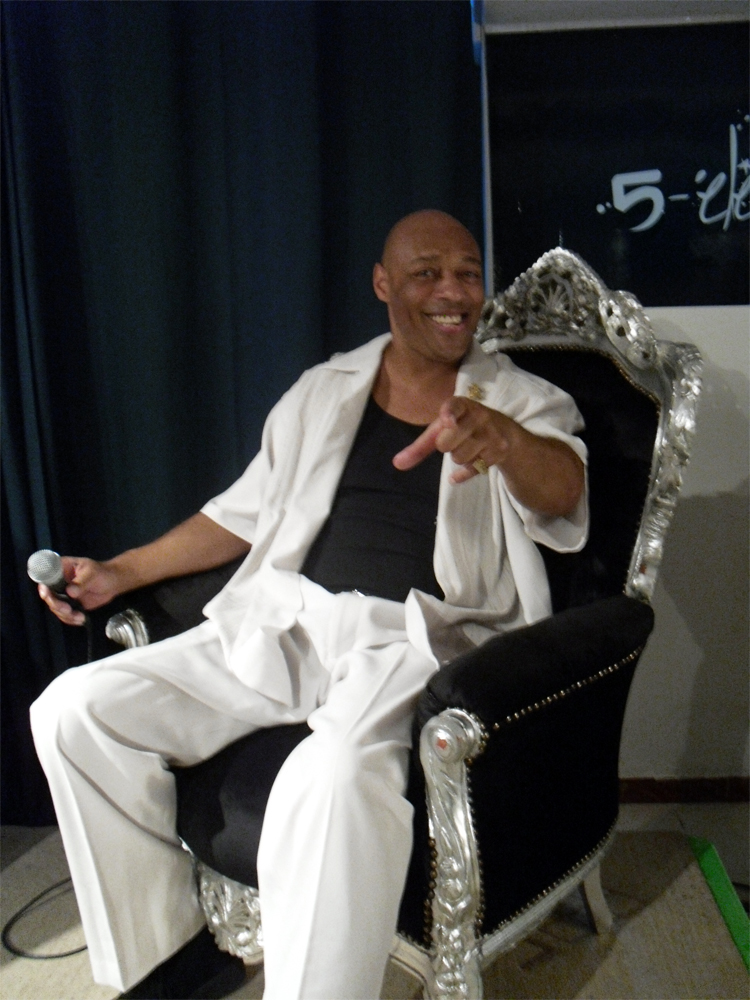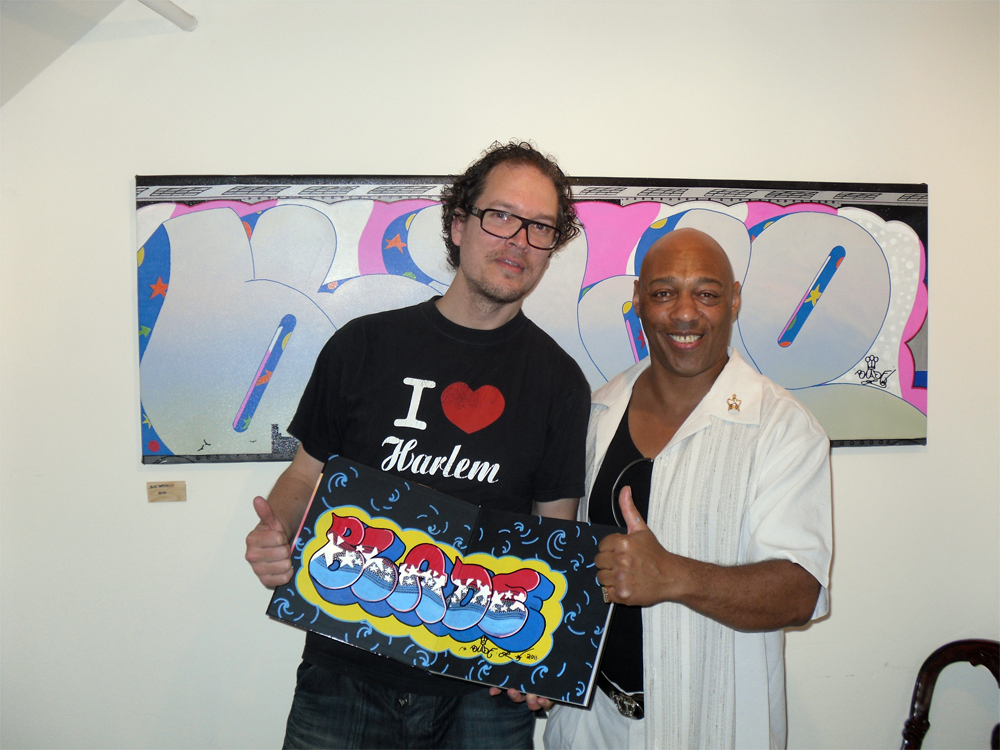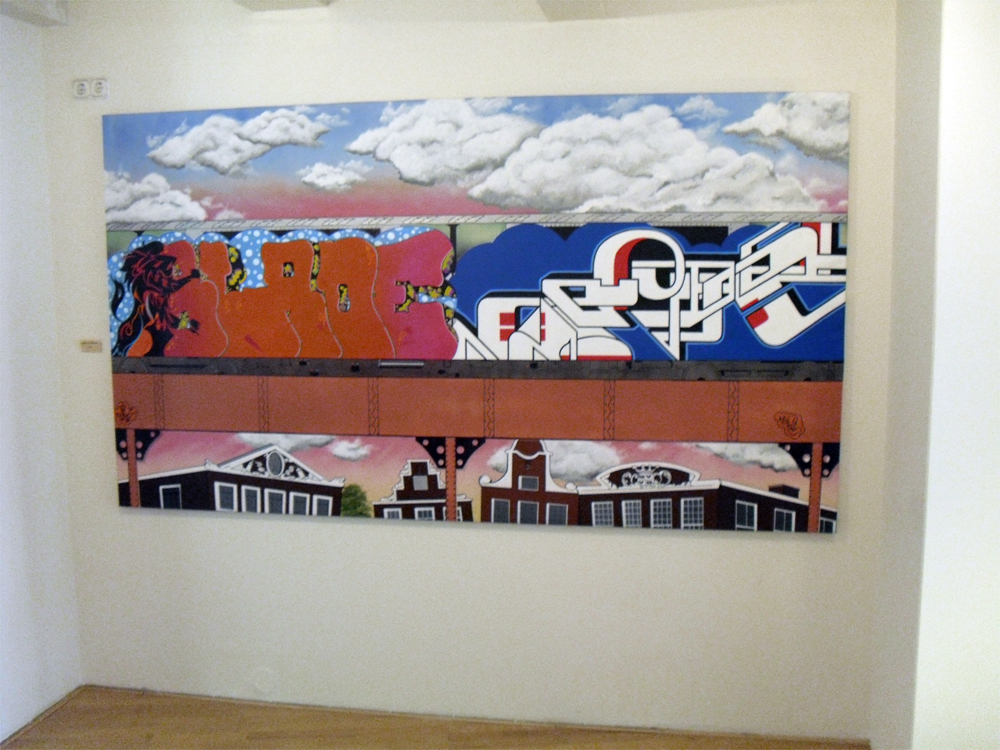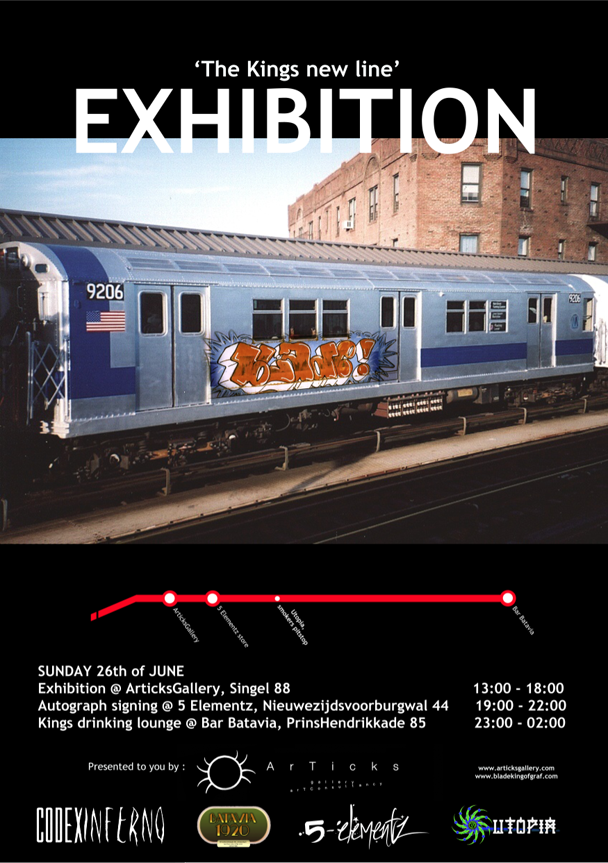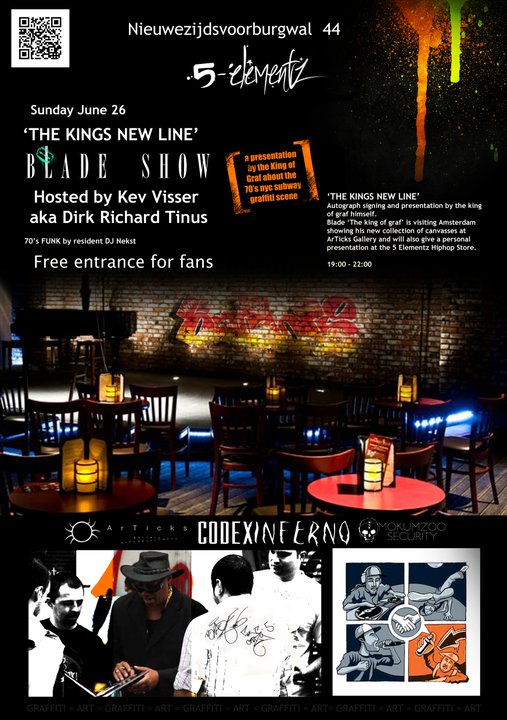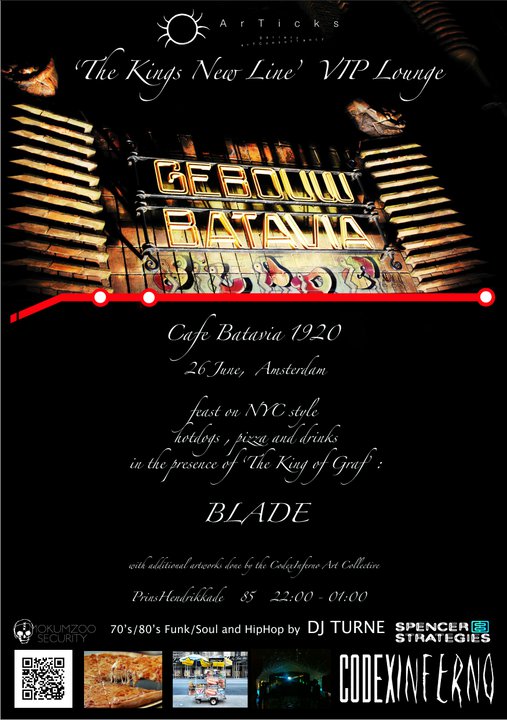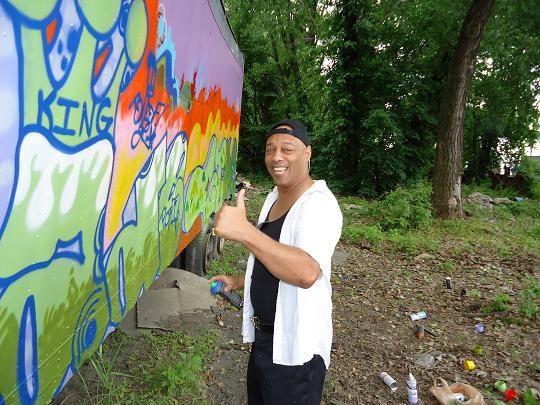 Slip, Blade & Cav in "A New York State of Mind!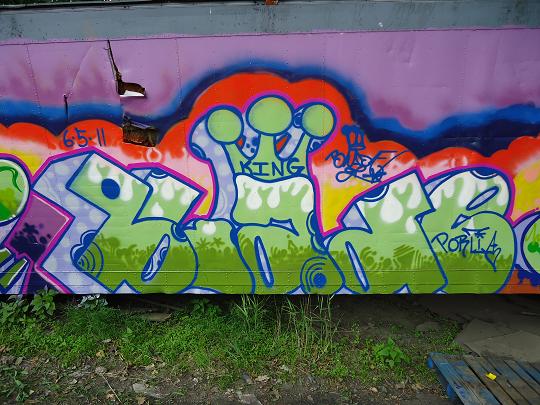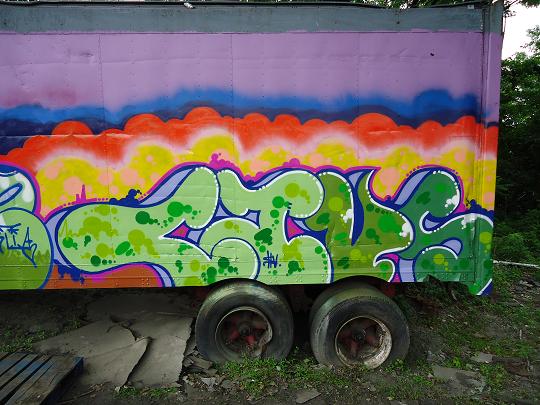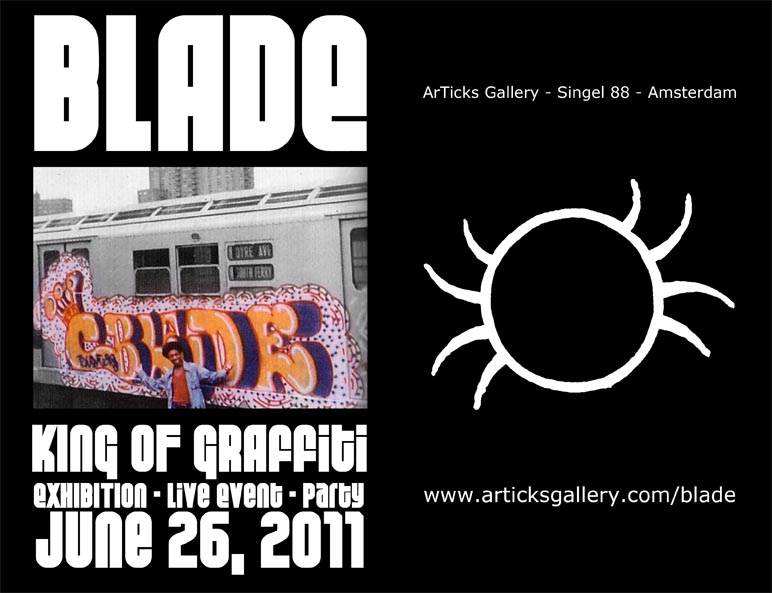 July 9th in Nice on the French Riviera Meet Blade live Gallerie Helenbeck!

Steven Ogburn, a graffiti artist also known as Blade, with his wife Portia and Mr. Ogburn's 1972 Ford Thunderbird. Mr. Ogburn's father bought the Thunderbird new in 1972, for $5,800, and passed it down to him a few years later. The car has been on the road since.The car's long hood and wide grille with four headlights are complemented by period details like whitewall tires and a partial vinyl roof.The big white coupe looks as if it just fishtailed out of "The French Connection."The Thunderbird has 238,000 miles on it. The mileage, Mr. Ogburn says, is 5 miles per gallon in the city and slightly higher on the highway.Mr. Ogburn's work is included in "Art in the Streets," an exhibition that opened last month at the Museum of Contemporary Art in Los Angeles.Mr. Ogburn quit painting trains in 1984; now art collectors, including Paul McCartney, buy his work.

FOR MORE INFO

CLICK LINKS BELOW


http://www.nytimes.com/slideshow/2011/05/01/automobiles/collectibles/01ego-slideshow.html



http://www.nytimes.com/2011/05/01/automobiles/01EGO.html?_r=1&scp=1&sq=steven+ogburn&st=nyt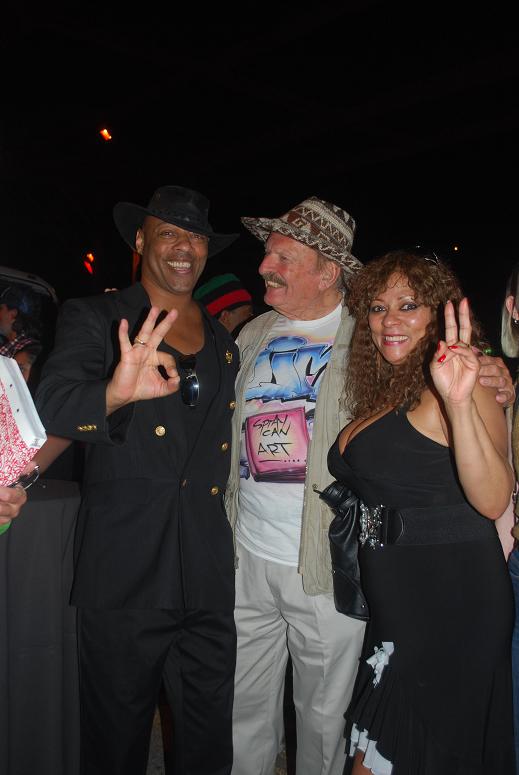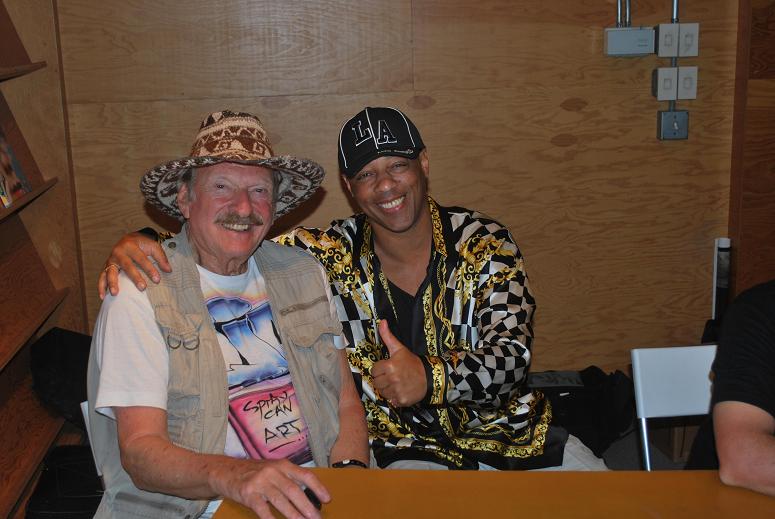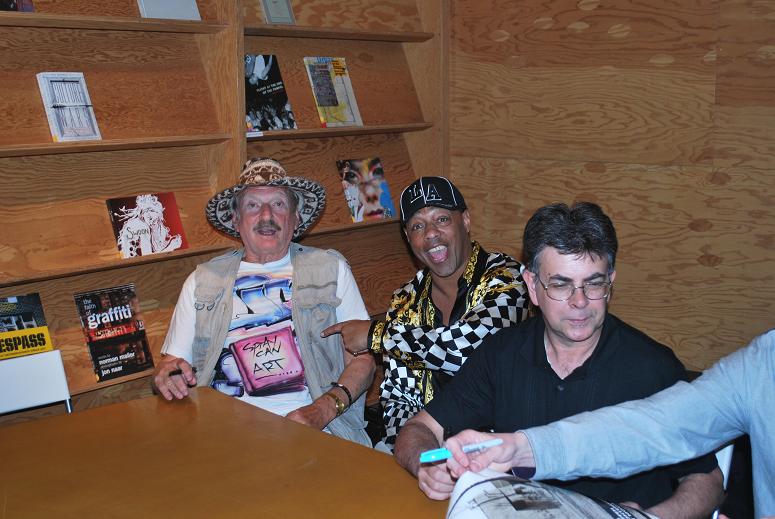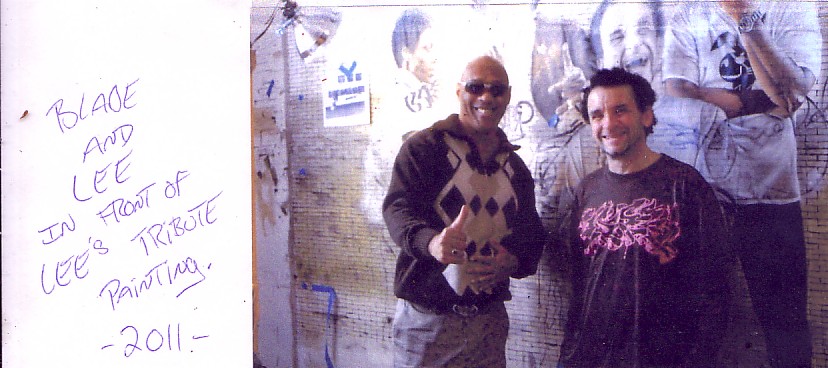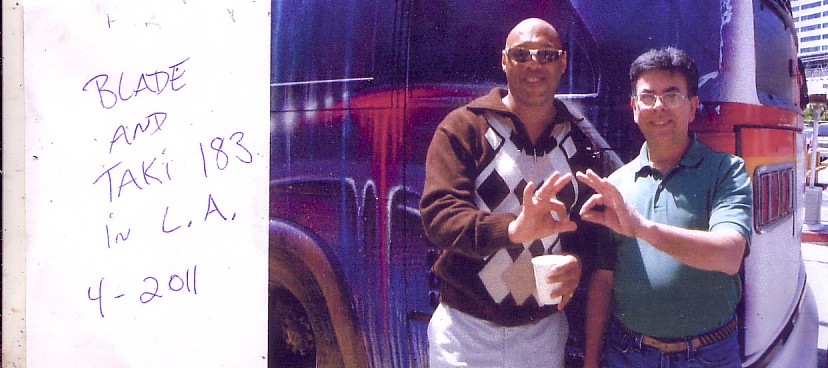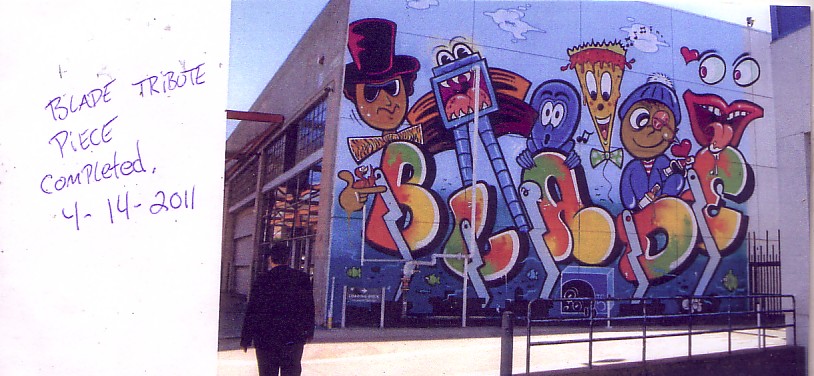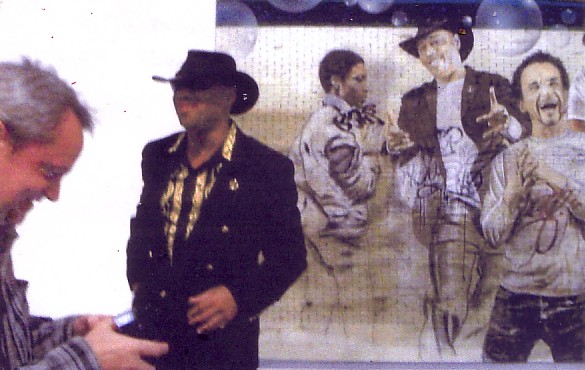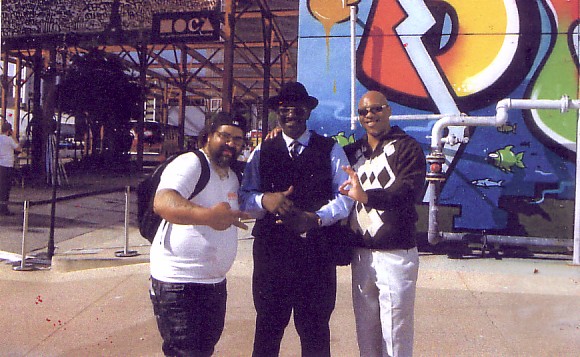 BLADE IN FRONT OF TRIBUTE MURAL BY LEE TF5 SHARP FAB 5 AND BLADE IN L.A 2011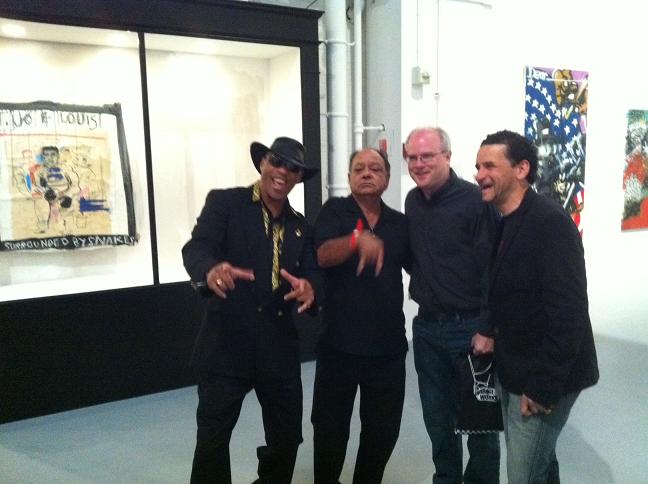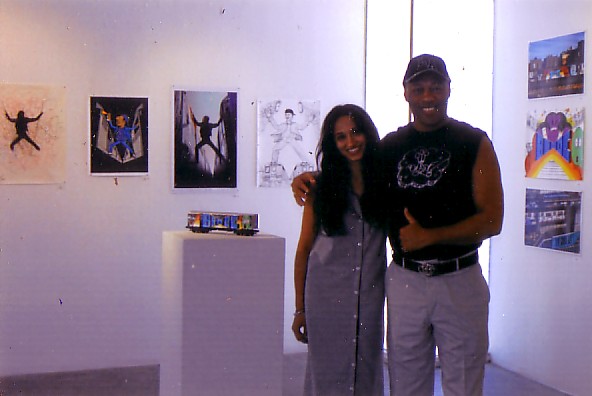 BLADE, CHEECH, FREEDOM, AND LEE BLADE AND SIMI AT HER GALLERY IN L.A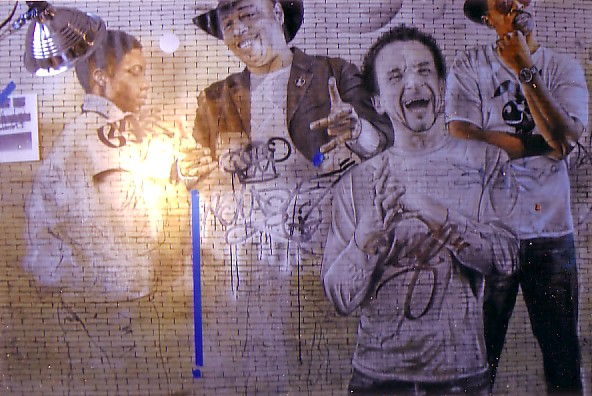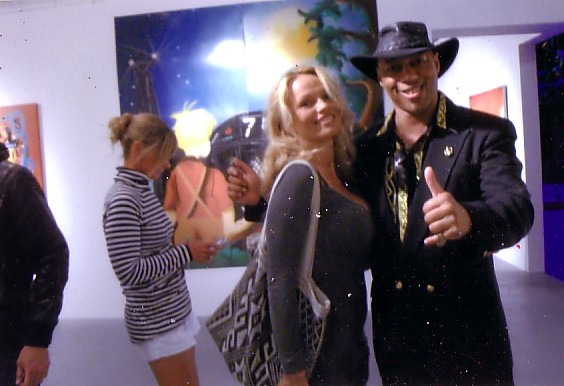 CLIFF 159, BLADE FAB 5 AND LEE TF5 TRIBUTE MURAL BY LEE 4-14-201 BLADE MEETS PAMELA ANDERSON IN L.A MOCA MUSEUM SHOW 2011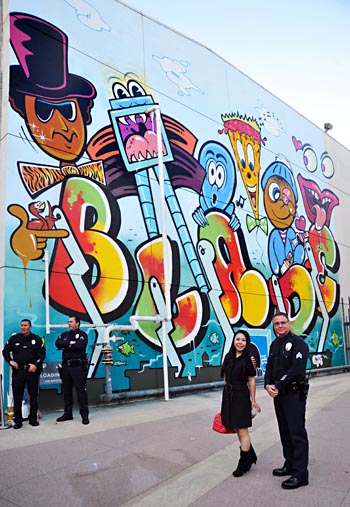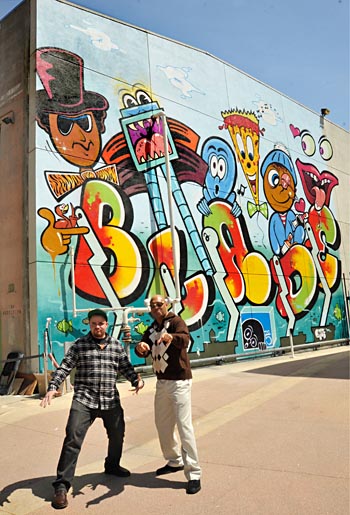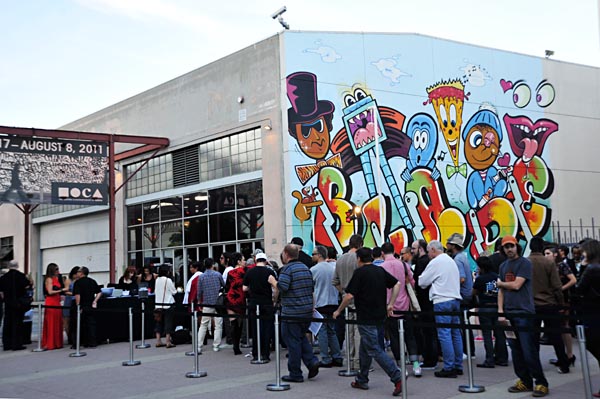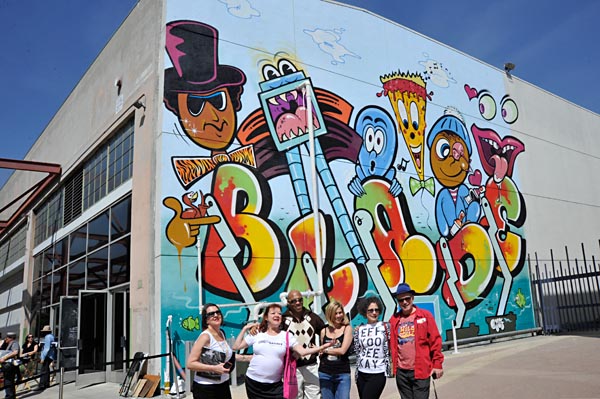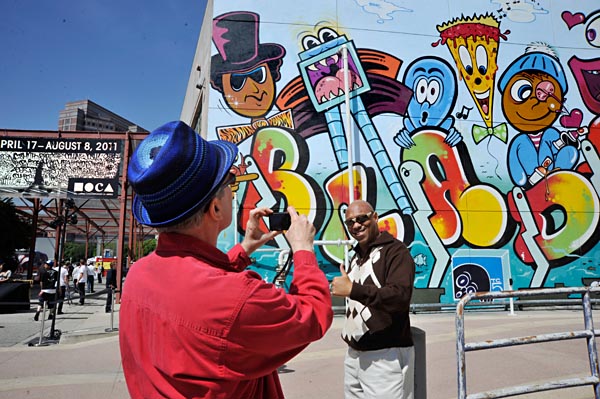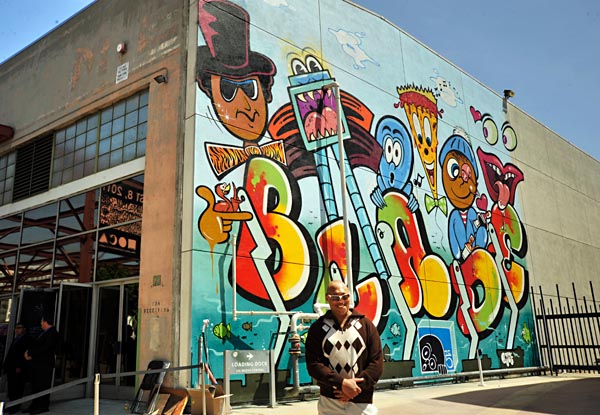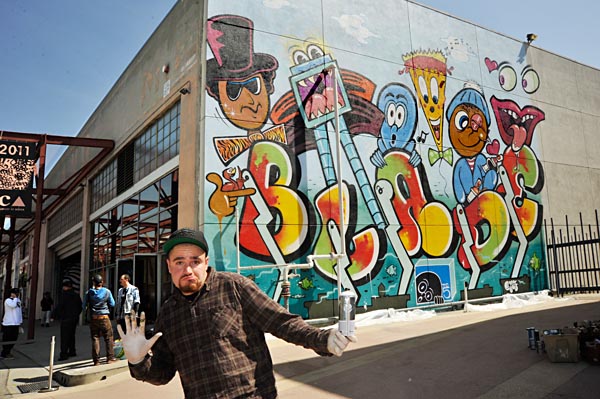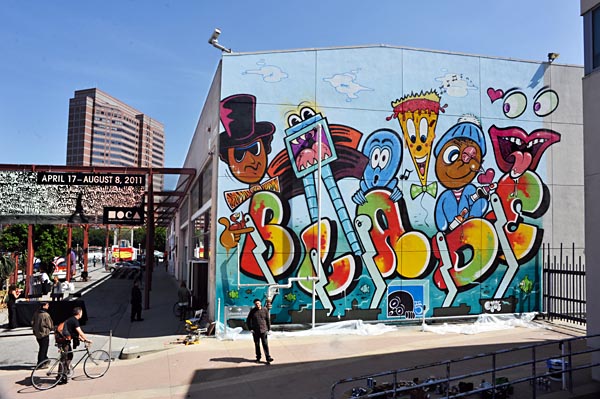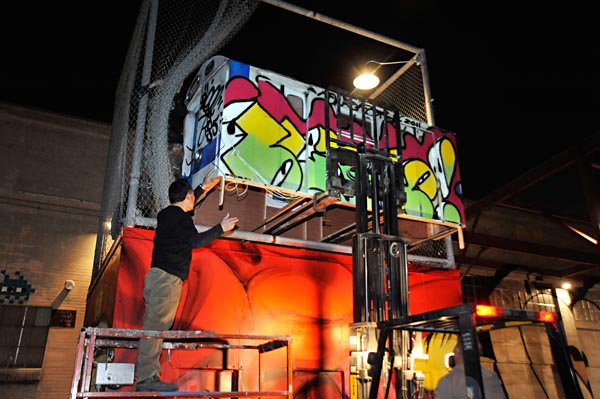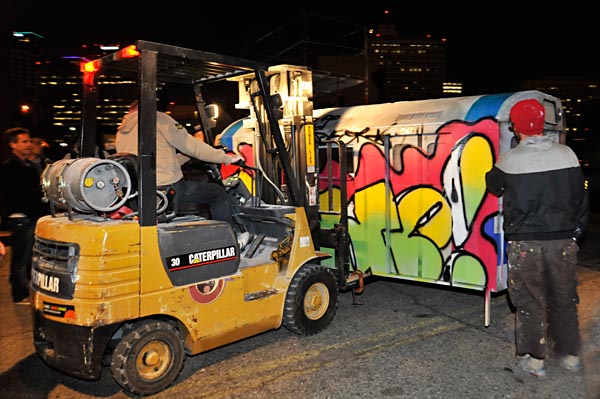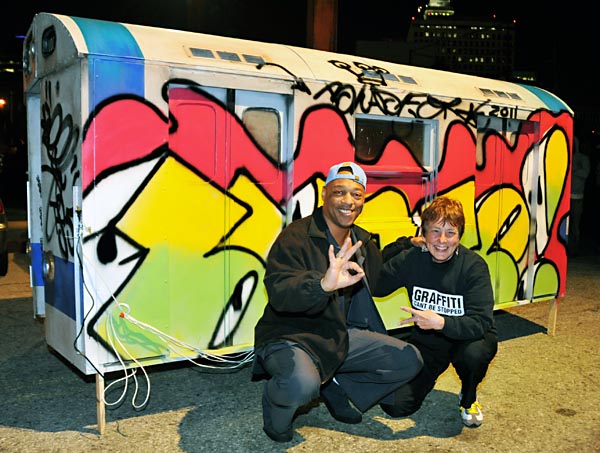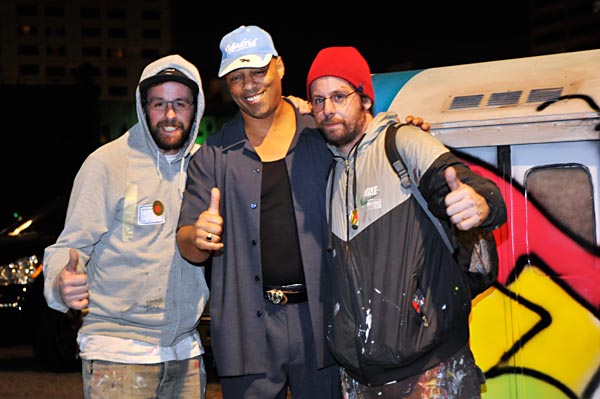 Blade & Martha at the MOCA4/2011 Blade & Os Gemeos chillin at the MOCA in LA 4/2011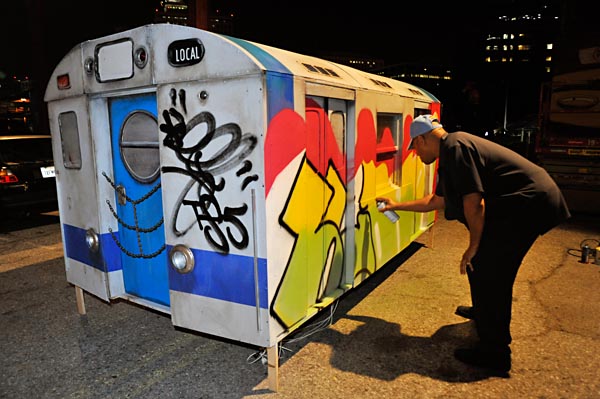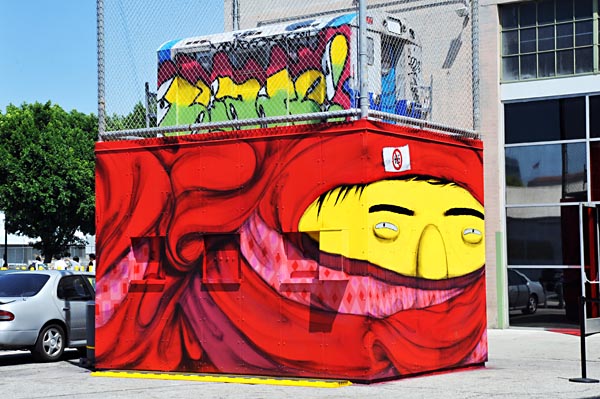 BLADE FIRST NITE AT MOCA. MURAL PAINTED BY RIME AND RISK!
Blade and Portia at the "MOCA museum" in front of Blade tribute wall. On 4-14-11 in Los Angeles.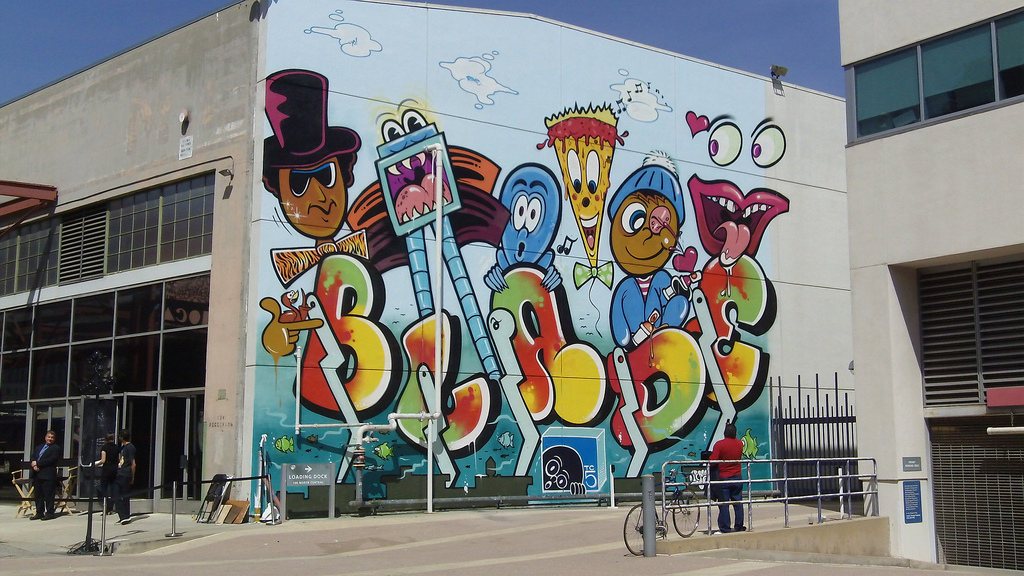 Rime painted in Blade's honor at "The Geffen Contemporary at Moca"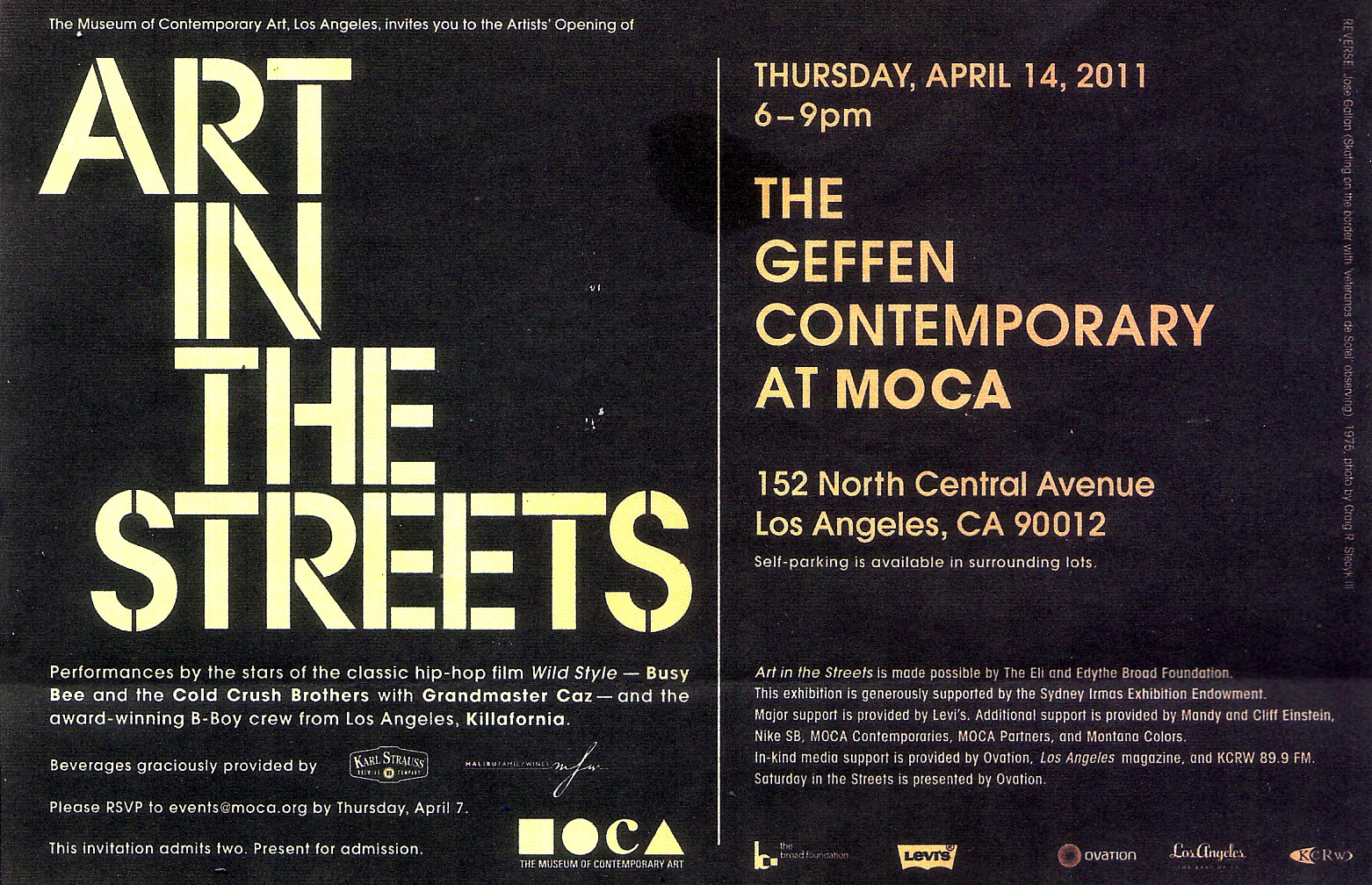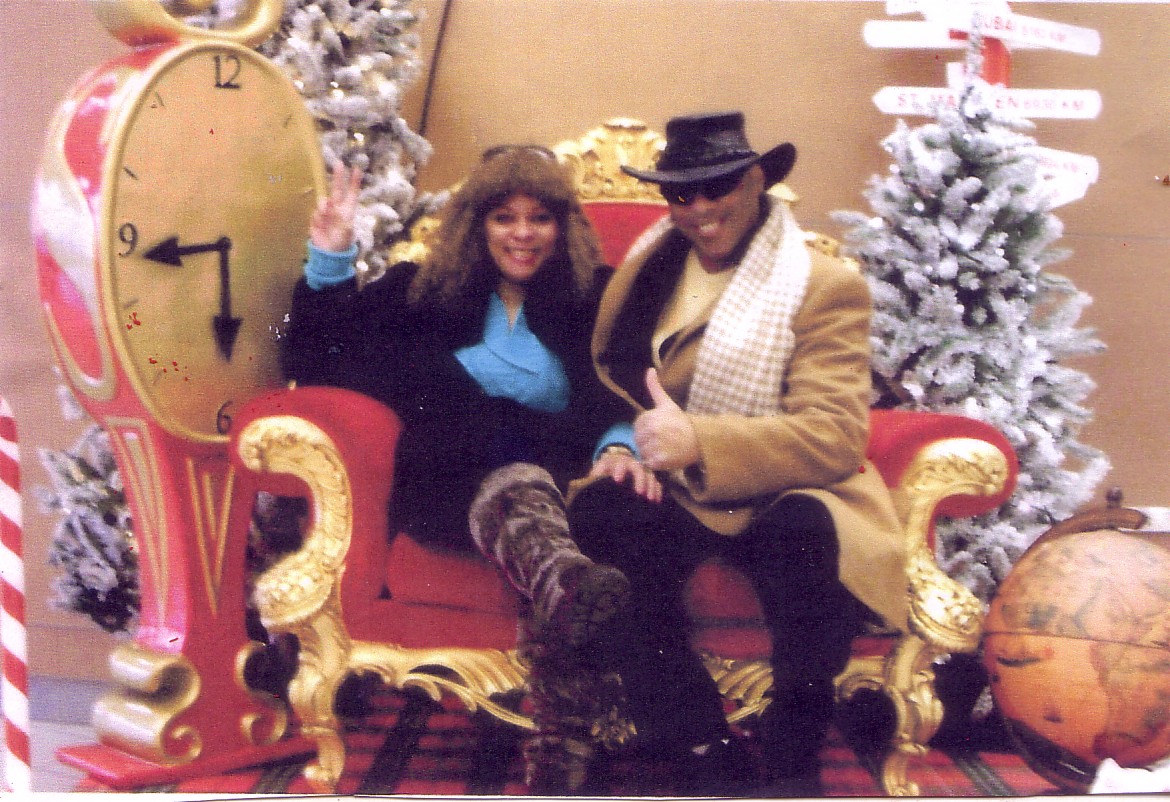 Blade & Portia at the Geneve switzerland airport Jan 2011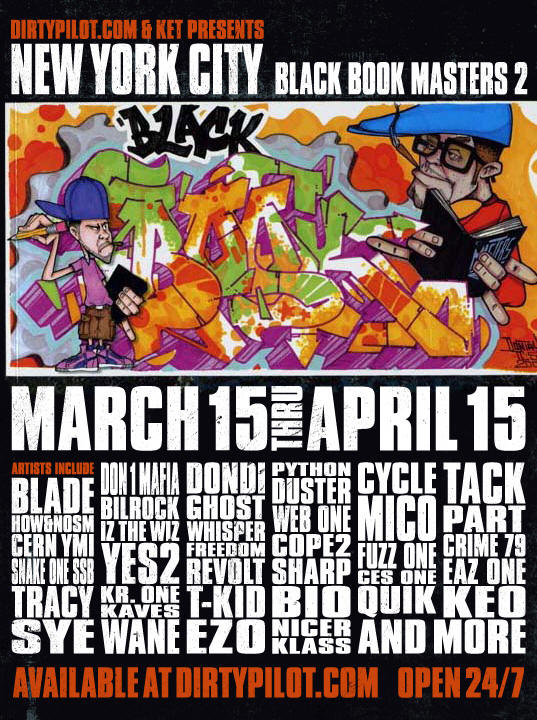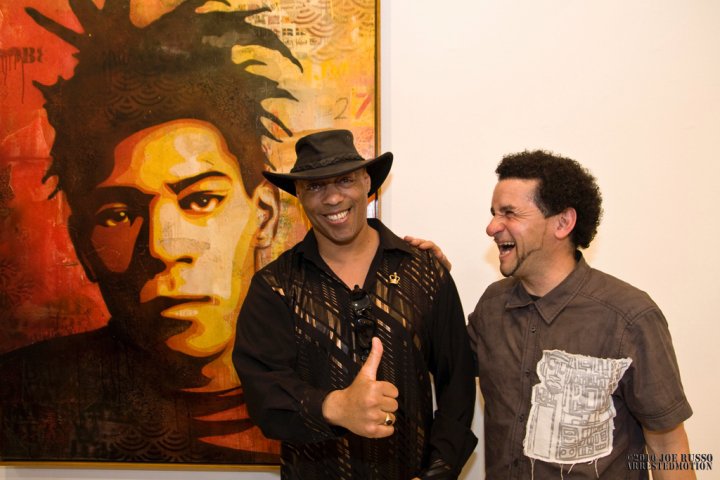 Blade & Lee chilin at the Shepard Fairy show at the Jeffrey Deitch Gallery summer 2010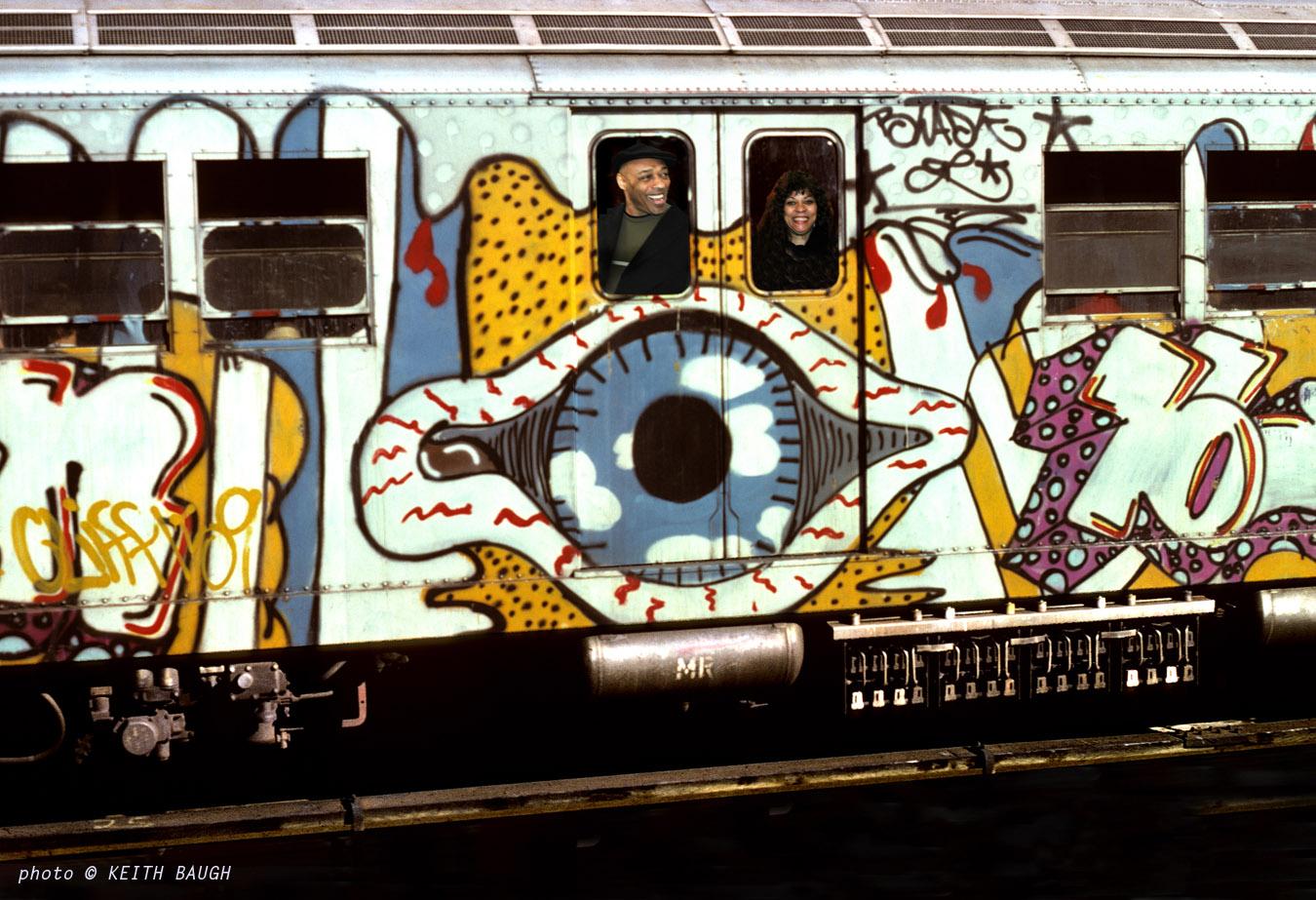 Blade & Portia riding above his eyeball piece!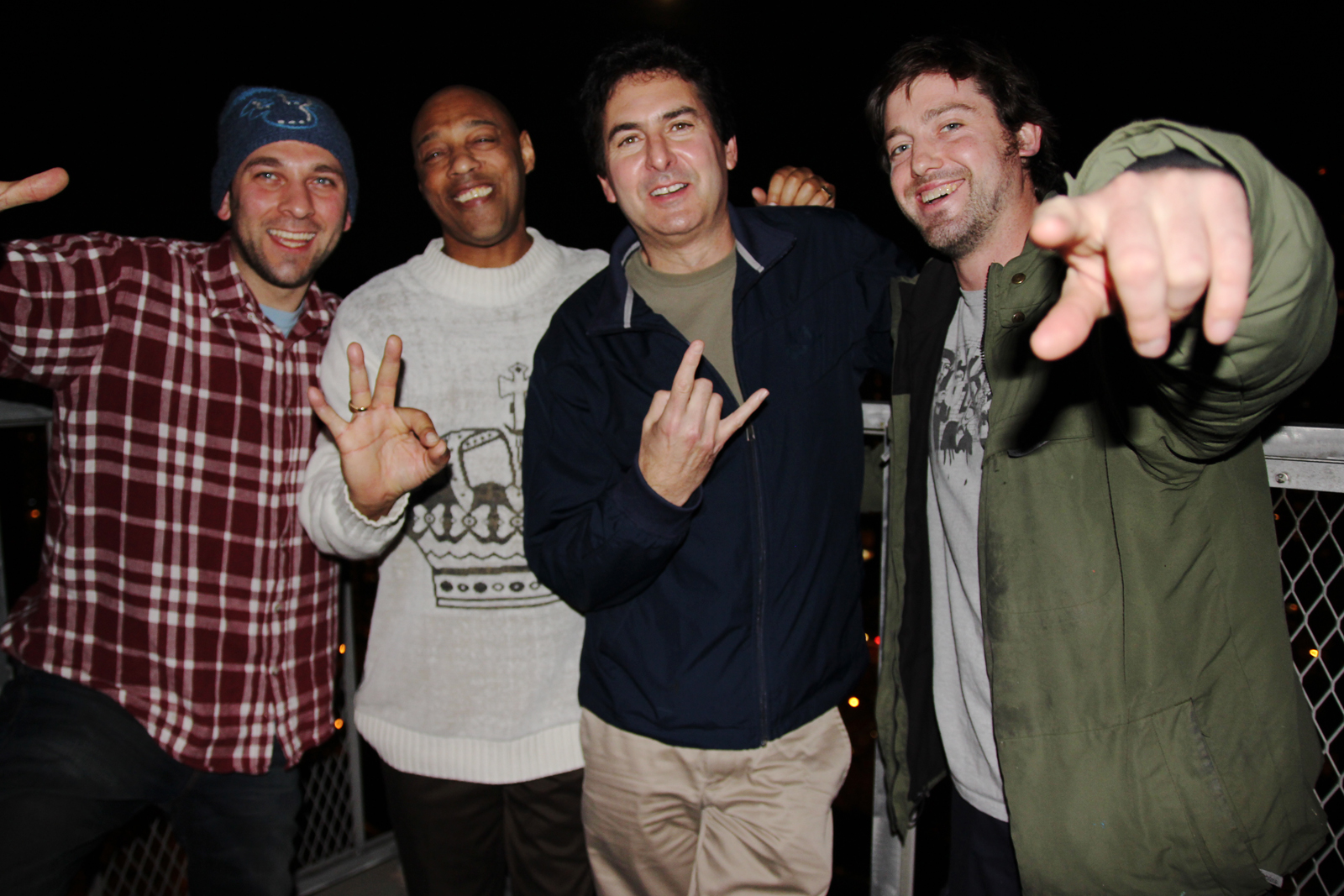 "Blade, Ben, Ale one & James , December 2010 on the balcony!
:"Come meet Blade & Portia in
The Art Franc's Gallery in Geneva,Switzerland
on December 2nd,2010 ,"The hostess
Ms.Brigitte Argieme"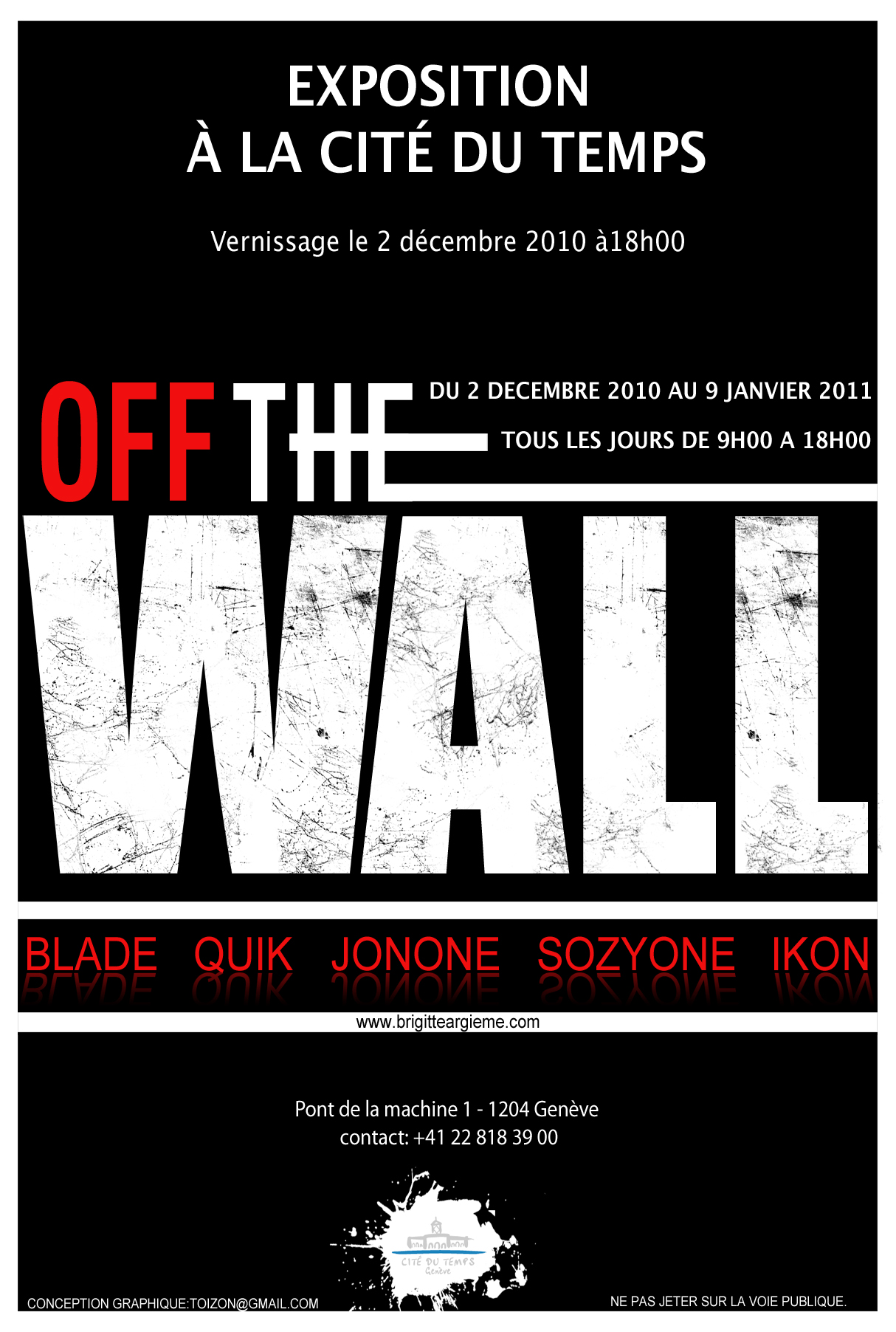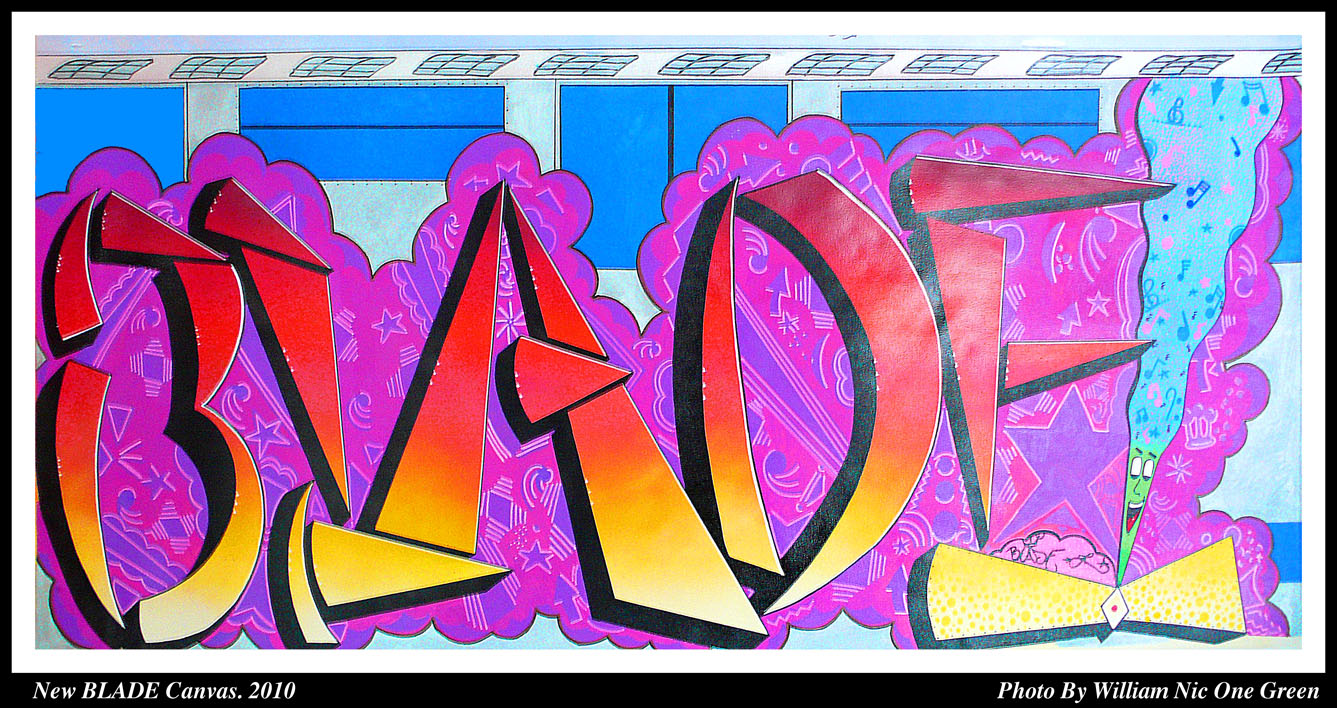 Party time train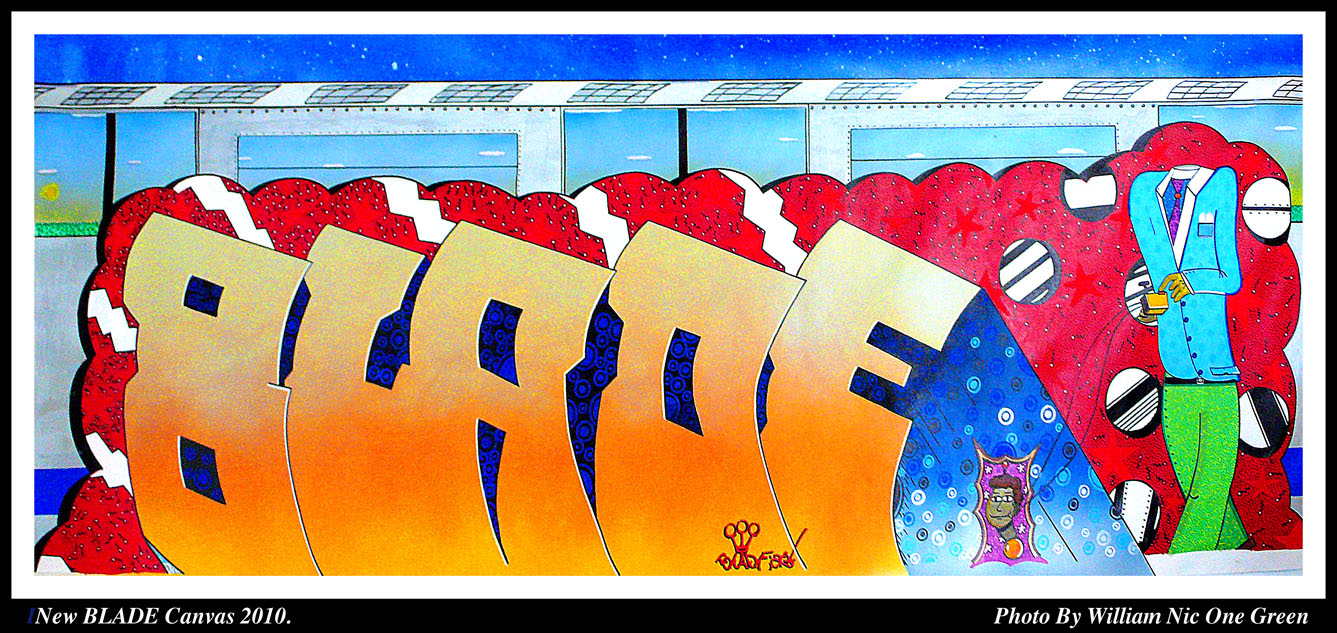 Just walking with my thoughts1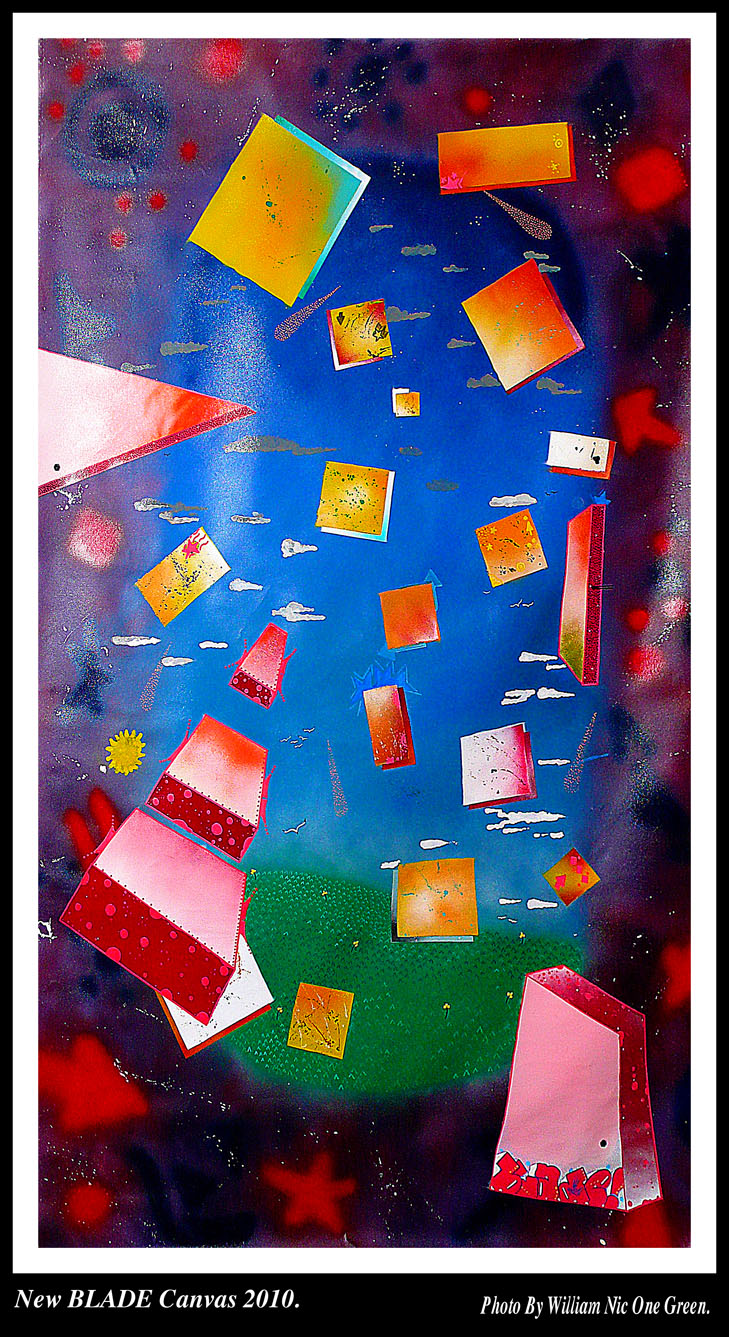 Tomorrow is Forever
---------------------------------------------------------------------------------------------------------------------------------------
ERIC FIRESTONE GALLERY PRESENTS
"DOWN BY LAW"
AUGUST 14TH - SEPTEMBER 26TH 2010
East Hampton's Long Island N.Y
BLADE, MARTHA COOPER AND HENRY CHALFANT
WILL BE SIGNING SUBWAY ART BOOKS 6PM TO 9PM
EAST HAMPTON PRESS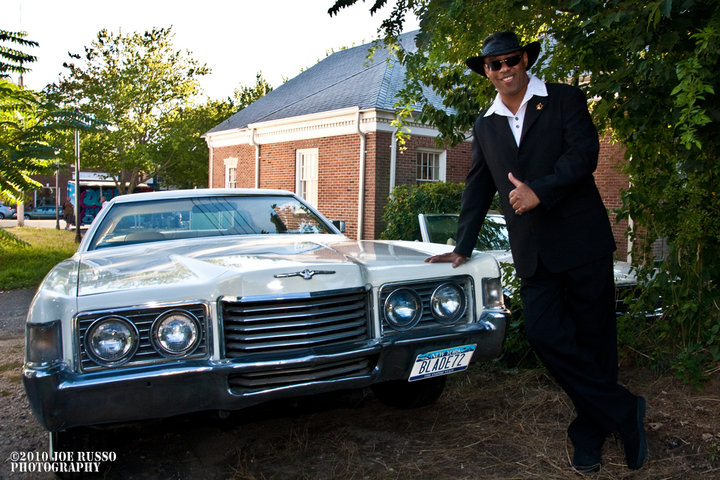 Blade King of
Graffiti
with the one time owned family car since 1972!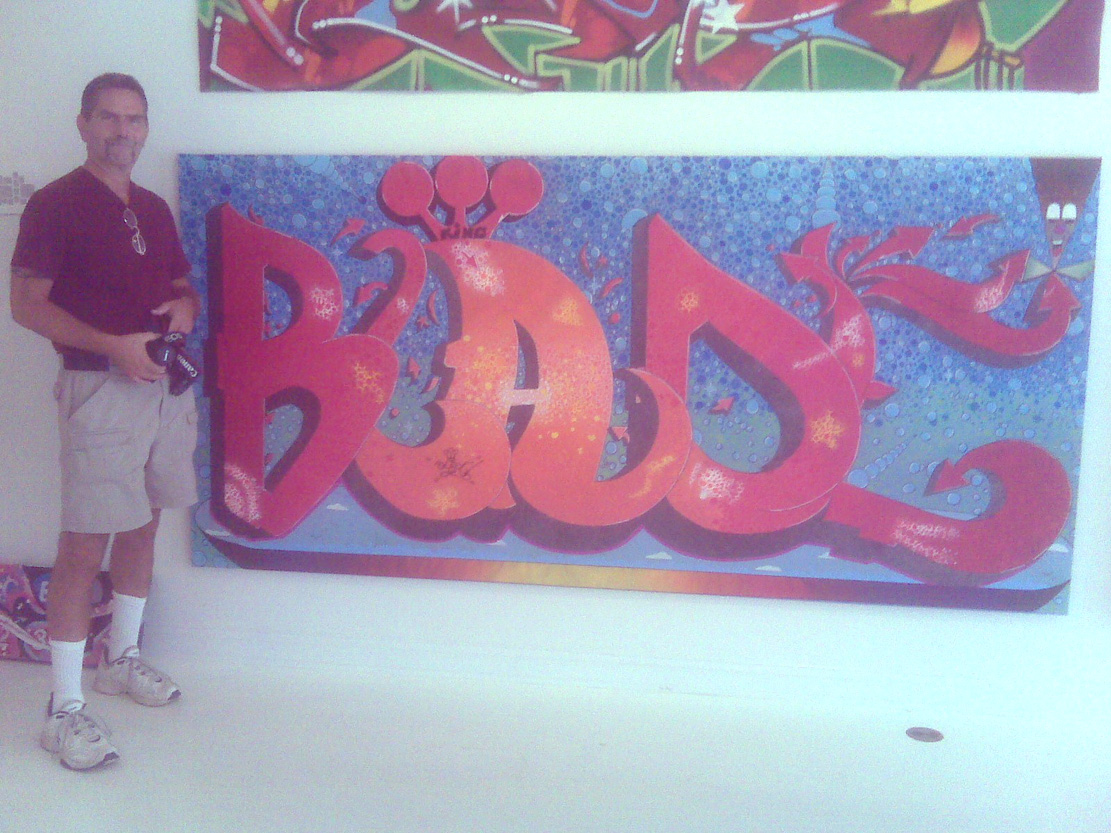 Vamm of the original Crazy 5 from 1972
Chilling in the East Hamptons at Eric Firestone's Gallery by Blades new masterpiece
that sold september 25th!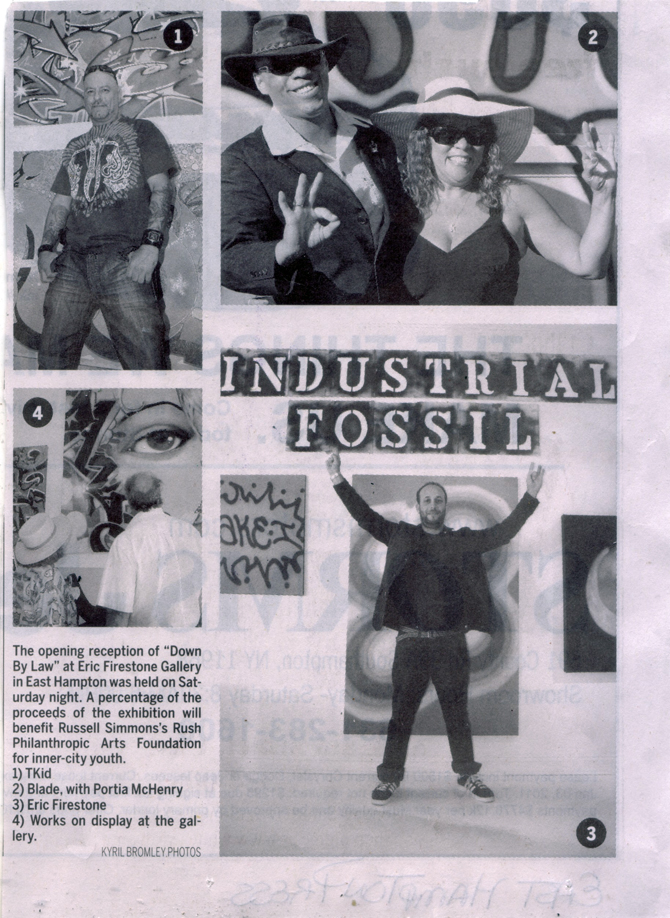 THE EAST HAMPTON STAR, AUGUST 19 2010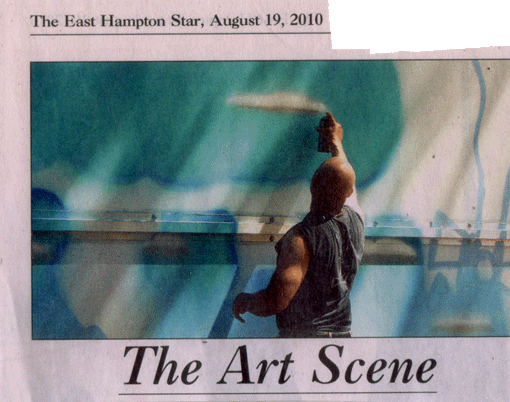 Village Voice tuesday"s PAPERS 8/24/10
Ten Pioneering Pieces Of Hip-Hop Street Art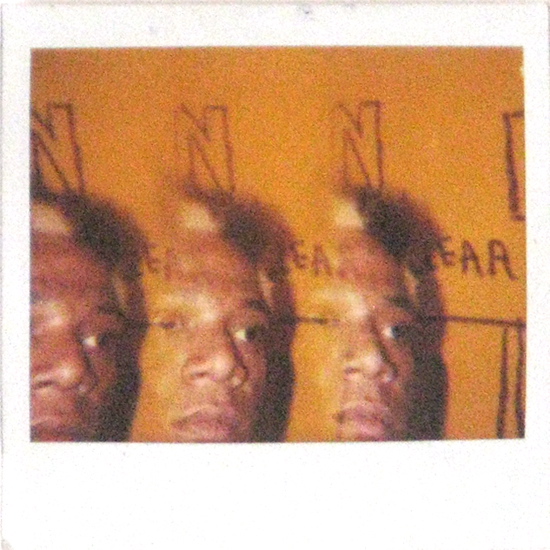 Jean-Michel Basquiat, Triple Self Portrait. All images courtesy the Eric Firestone Gallery.
​Street art has enjoyed a steady resurgence in rap over the last few years, with Kanye West and the Clipse jostling to let KAWS design their album and magazine covers, 50 Cent and Busta Rhymes appearing in music videos featuring the work of Brooklyn's Destroy & Rebuild, and Pharrell Williams starting the online community ARTST. But as a mode of expression, its style and swagger was forged by a wave of pioneering artists who took to New York City's streets and subway lines in the early '70s. That moment is profiled in the current
Down By Law: New York's Underground Art Explosion, 1970s-1980s
exhibition at the Eric Firestone Gallery, which documents how the subculture successfully moved from the train yards to the corporate world, ingratiating itself with hip-hop music along the way.
Blade and Coco 144 are two of the first-generation graffiti icons profiled in the exhibition. After coming to prominence in the '70s by painting his name on over 5,000 subway trains, Blade is certified graffiti royalty. Along with Andy Warhol, Blade is also the only living artist to have his work appear on the cover of the Sotheby's catalog. Fellow trailblazer Coco 144 made the train yard at Broadway and 137th Street his playground during the same era while also creating the world's first stencil movement--an invention that helped him swiftly spread his name throughout the city. With both artists on hand to offer expert commentary, here are ten pioneering examples of the development of New York City street art.
Coco 144
​Dubbed "the Marcel Duchamp of graffiti" in Jack Stewart's Graffiti Kings tome, Coco 144 has been painting since the earliest years of the 1970s and founded the United Graffiti Artists association with Hugo Martinez in 1972. Says his pal Blade: "In 1971 he was a Broadway writer, which meant if you rode a number 1 or 3 train between 1971 and 1973 then you'd see Coco's work." His on-canvas piece in the exhibition hails from 1974.
Blade
​"Blade was the king--he's still the king," exclaims Coco 144, referring to the 5,000-plus subway trains that Blade has painted. At large since the early '70s, Blade fondly recalls graffiti's nascent years: "By 1973 we had 10,000 teenagers running about the city, all being respectful to each other, all expressing themselves. Every day for us was like Tom Sawyer, Huck Finn--you were just having this incredible adventure around the whole of underground New York City." Blade's two pieces in the Down By Law exhibition are remnants from his first one-man graffiti gallery show in 1984: "All my paintings there sold, except two, which I've held in my personal collection until now."
Dondi White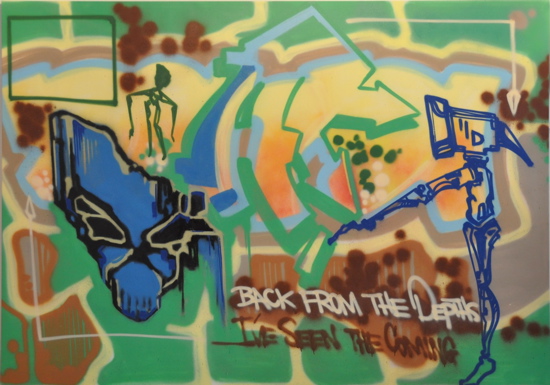 Hammers In Hell
​"Dondi was the beginning of the hip-hop movement towards the end of the '70s," says Blade. With the MTA taking ever more draconian steps to prevent graffiti on the subway system, the East New York-raised White embraced the over-ground, successfully transitioning to canvas while retaining his vivid style. As Coco 144 testifies, "He did his damage on the trains as much as on canvas. He was ahead of his time." Known for incorporating comic book artist Vaughn Bode's cartoon figures into his later work, as well as appearing in the video for Malcolm McClaren's influential electro single "Buffalo Girls," White passed away in 1998, leaving behind an influence still detectable to this day.
Keith Haring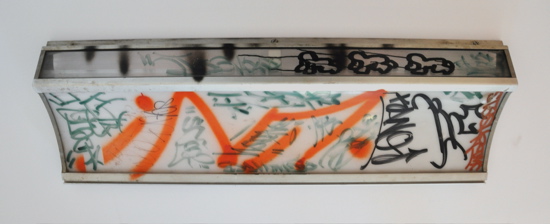 Subway Light Cover
​Coco 144 remembers Keith Haring's early forays into the NYC graffiti scene fondly: "I got to see a number of pieces he did in chalk. They'd put blank black paper on the unsold advertisement boards, like black 'em out, and he did his chalk pieces there." Keeping with the underground theme, this early example of Haring's art uses another aspect of the subway system for a canvas, with three of his signature broad-outlined figures taking their place on a tagged-up light fixture.
Zephyr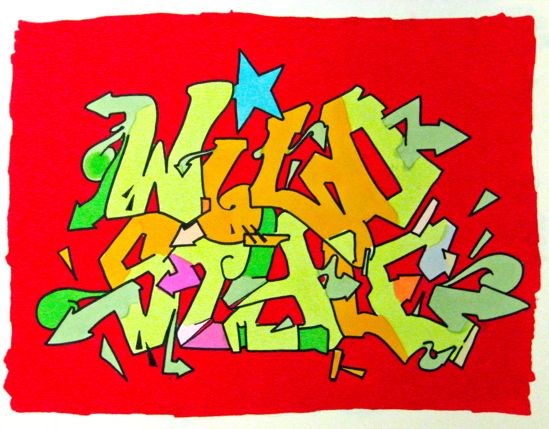 Wild Style animation cell, frame number 24
​Wild Style is hip-hop's most iconic film. Released in 1983, director Charlie Ahearn was granted access to subway train yards by the MTA and rounded up a cast that included Grandmaster Flash, the Cold Crush Brothers, the Rock Steady Crew, Fab 5 Freddy, and Busy Bee. The flick's introductory sequence includes an animated version of the Wild Style logo, designed by Zephyr and inspired by an earlier subway car piece painted by Dondi White. "Both Dondi White and Zephyr were really into the hip-hop music movement," recalls Blade.
Lady Pink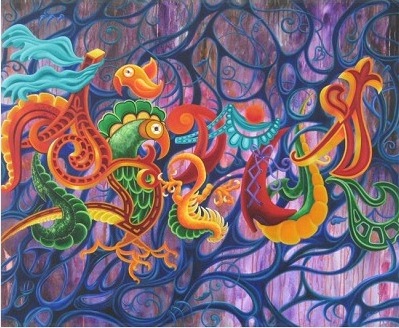 Pink Birds Of Paradise

​

Keeping with the Wild Style theme, Ecuador-born but Queens-raised graffiti artist Lady Pink saw her profile rise after snagging a co-starring role in the film. While not the first female to roam the streets with a spray can in her hand, she came to define an era when she started to paint in 1979. Coco 144: "Lady Pink was representing the women who were painting at that time. Her work is dynamic." Blade: "One of the best artists I ever saw paint."

Rammellzee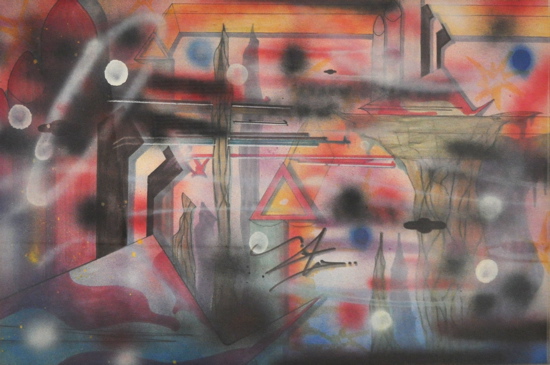 And When The Bell Toils Sir Piereule Strikes

​

Recently departed gothic-futurist Rammellzee expressed himself in both music and painting, as if beaming in thoughts and ideas from another star system. In between preparing treatises pontificating on the symbolism of the alphabetic, Rammellzee also found time to grab a cameo in Wild Style, swaggering around on stage nursing a shotgun in one hand and a mic in the other. Blade: "He was further out there than the rest of us and expressed that in his work--you can always pick it out in a crowd because of the abstract angle. I was inspired by a lot of the madness that he was creating. He took the work into a totally different dimension to say the least." Coco 144: "Pretty much everything about Rammellzee wasn't about painting a name but about the abstract ideas behind his thinking."

Jean-Michel Basquiat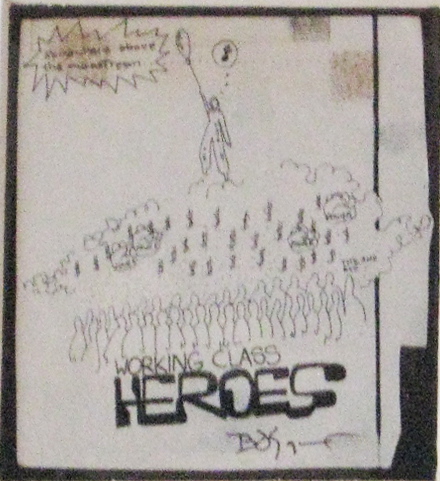 Working Class Heroes

​
"I remember Basquiat was writing his name as SAMO at one point, but I feel that he was in the right place at the right time to execute what he wanted to do," says Coco 144 of Basquiat's rise from street artist to darling of the downtown gallery scene. "I wouldn't say that he didn't execute it on the streets, because he did, but he also had a dialogue with Andy Warhol that allowed him to take the genre to another level. He was able to then execute his work in a studio setting." Furthering Basquiat's legend, he collaborated with Rammellzee and K-Rob for 1983's "Beat Bop"--a 12-inch release regularly lauded as the world's rarest and most expensive vinyl hip-hop record, due to Basquiat's cover artwork and the low number of copies pressed up. (Rumor also has it that Basquiat intended to rhyme on the track, until Rammellzee vetoed the idea.)
Run-DMC Logo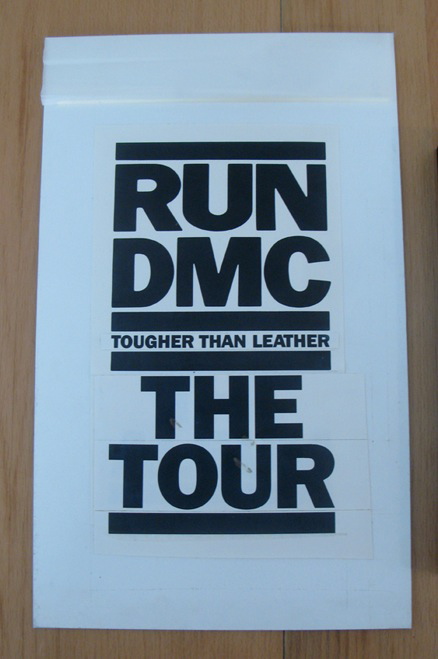 Original Tour Layout

​

Just as the trio of Run, DMC and Jam Master Jay helped herald a new era of hip-hop, favoring sparse beats and abrasive rhyming over the disco-influenced party agenda of the old school, so their logo signaled the start of what Coco 144 calls "the incorporation of street culture, or subway culture, into the commercial world." There's a degree of mystique about who created their logo--it's sometimes attributed to Haze; other rumors suggest it was formulated by someone at the group's record label--but its iconic power is undisputed. Today it's a staple for hip spin-off tees ("Run-LES"), and there's even a Run-DMC logo generator online.

Haze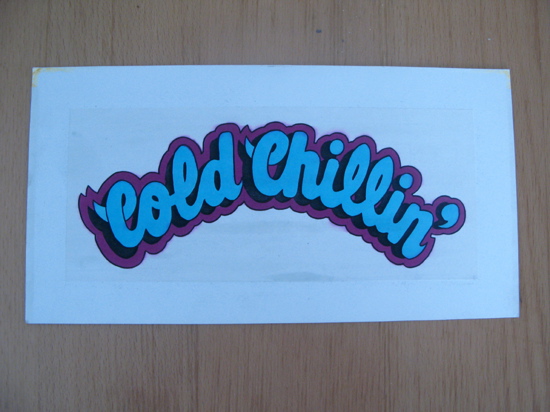 Cold Chillin' Logo

​

When it comes to the art of the golden-era hip-hop logo, Haze is king. After paying dues painting the same Broadway line trains as Coco 144, he transferred his skills into the graphic design realm, took advantage of hip-hop music's increased corporate set-up, and sketched out logos and album covers for Tommy Boy Records, EPMD, Public Enemy, and the Beastie Boys. Among his portfolio is the Cold Chillin' logo (pictured), which helped give a recognizable stamp of quality to releases from Marley Marl and his Juice Crew associates (Big Daddy Kane, Kool G Rap, Masta Ace, Roxanne Shante, Biz Markie, MC Shan).
IN THE NEW YORK TIMES Sunday's PAPERS 8/22/10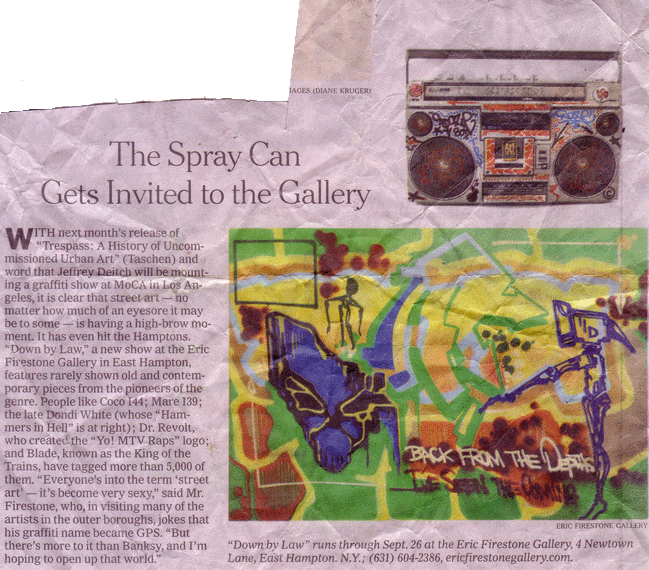 Credit: Eric Firestone Gallery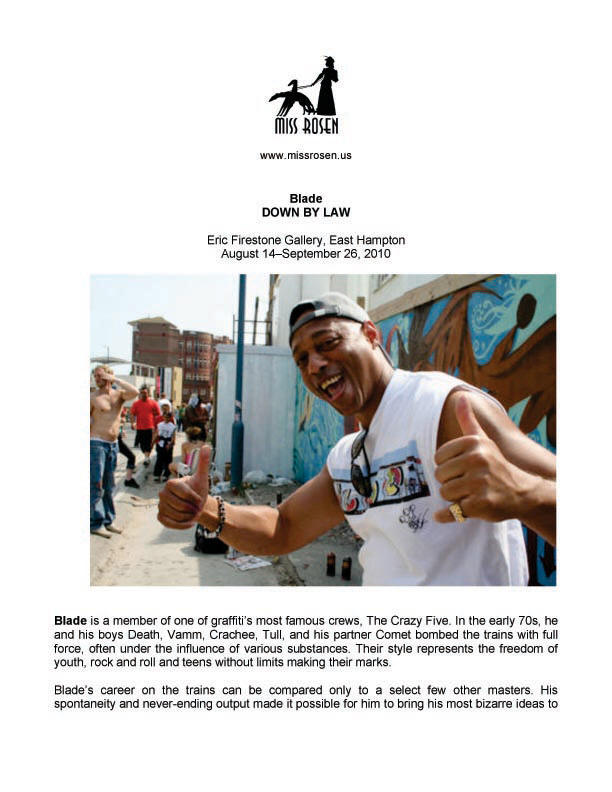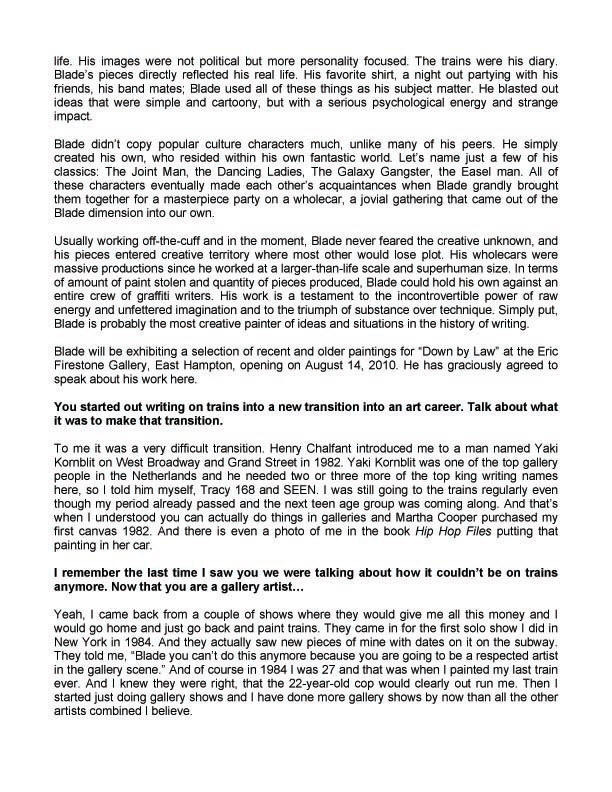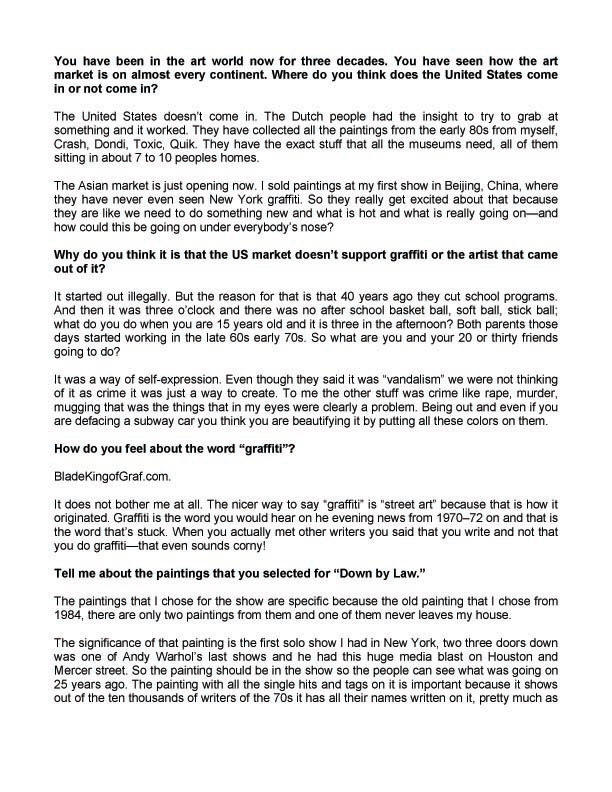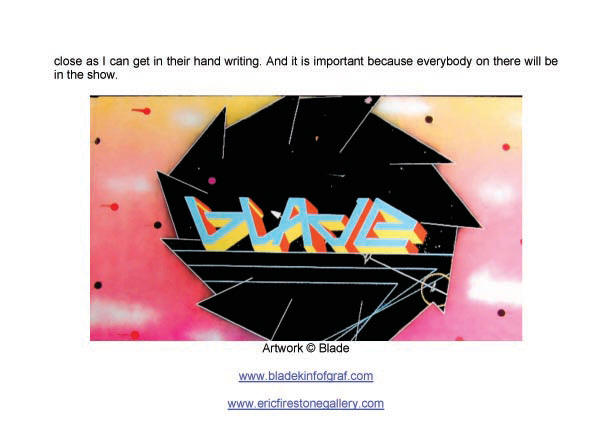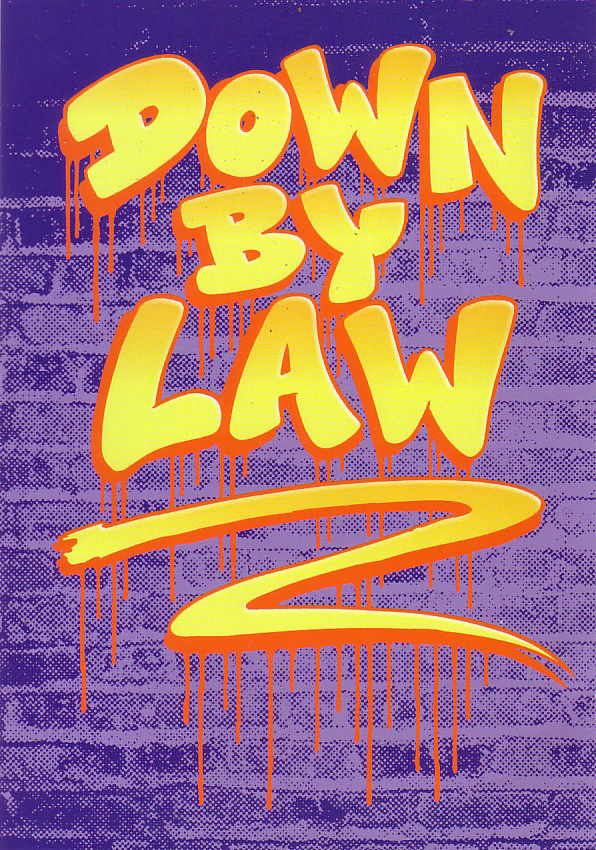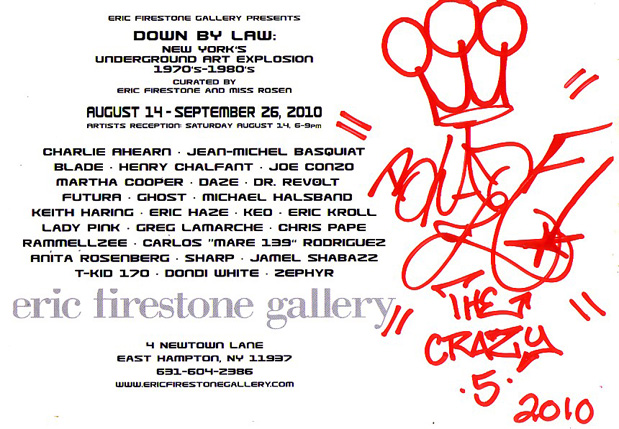 FRONT PAGE "BLADE AND ZHANG DALI AKA AK 47" 2010 MORE INFO >>> www.c-spacebeijing.com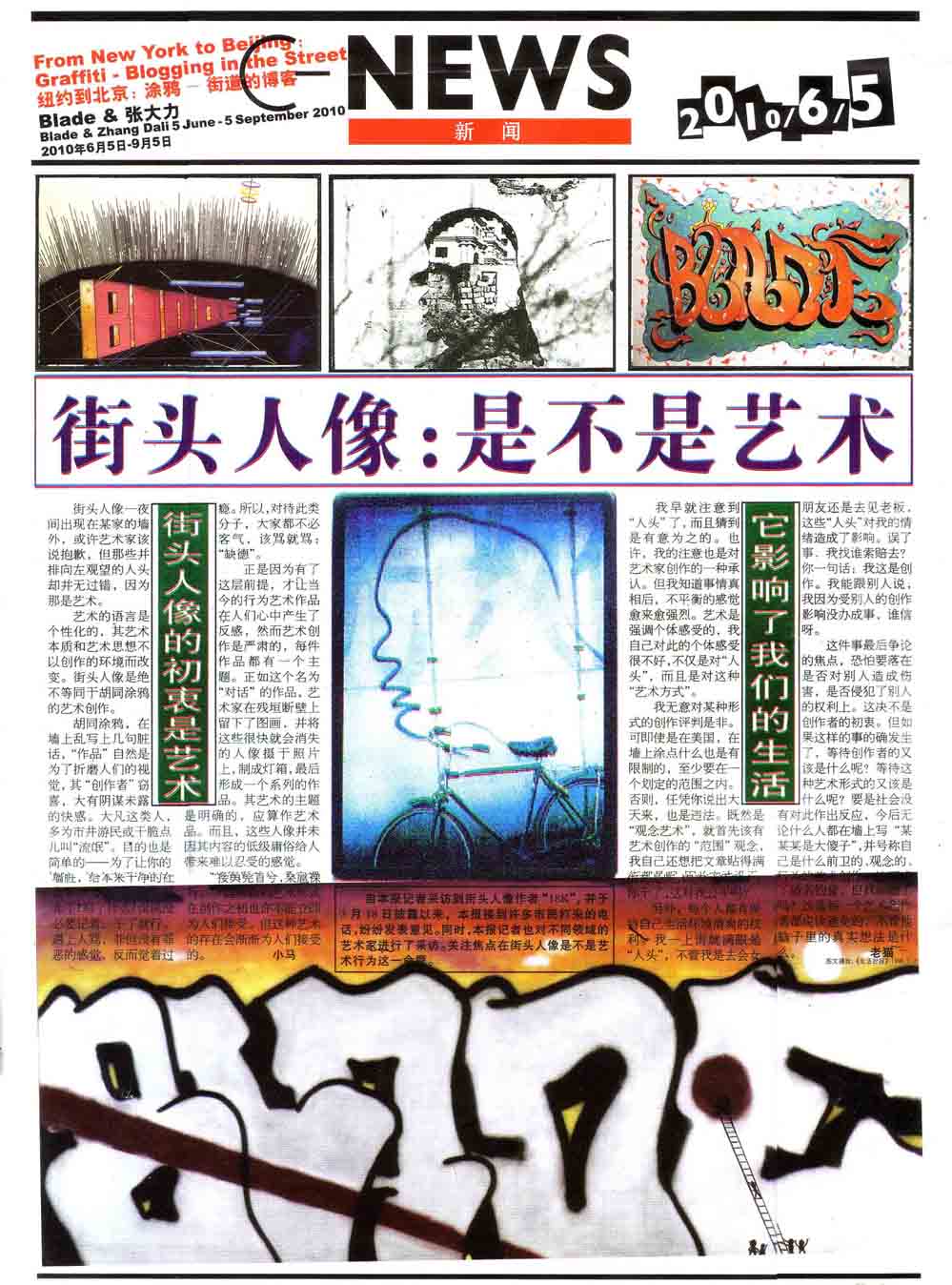 | | |
| --- | --- |
| | A public controversy surfaced in Beijing's newspapers in early 1998. At it's center was an image that had become familiar to the city's many urban residents: a spray painted profile of a large bald head, sometimes two meters tall. The graffiti head seemed to have been duplicating itself, and it's appearances gradually spread from the inner city to beyond the Third Ring Road,. Alone or in groups, the head was found within the confines of small neighborhoods and along major avenues. Who was the man behind these images.? What did he want to say or do.? Should he be punished when identified.? What kind of penalty should he receive.? Was the image a sort of public art and therefore legitimate.? What is public art anyway.? To a city of 10 million that had not been exposed to the graffiti art of the west, these questions were new. None of them had straightforward answers. |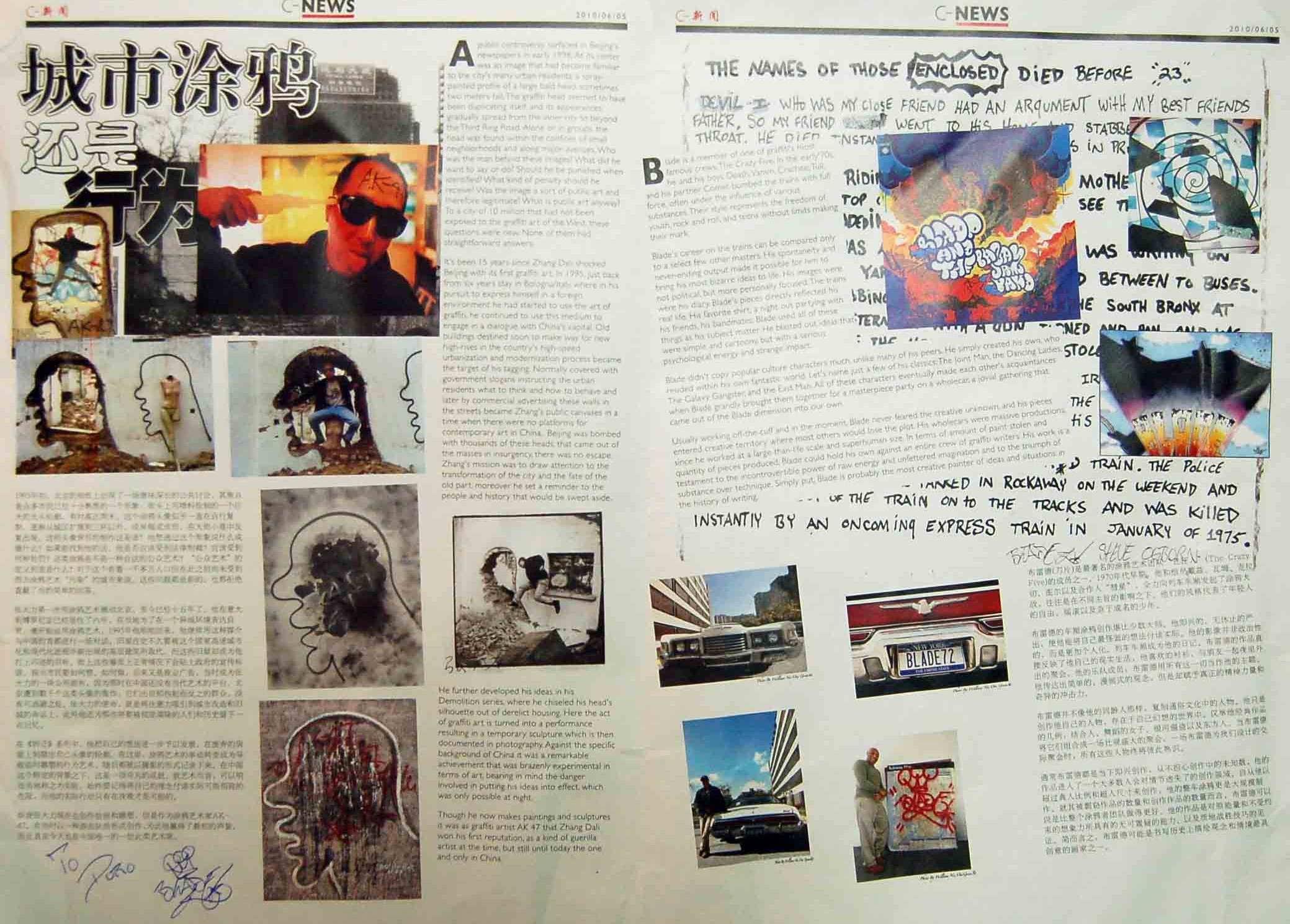 | | |
| --- | --- |
| | Blade is a member of one of graffiti's most famous crews. The Crazy Five. In the early 70's he and his boys Death, Vamm, Crachee, Tull, and his partner Comet bombed the trains with full force, often under the influence of various substances. Their style represents the freedom of youth, rock and roll, and teens with out limits making their mark. Blade career on the trains can be compared only to a select few other masters. His spontaneity and never-ending output made it possible for him to bring his most bizarre ideas to life. His images were not political, but more personally focused. The trains were his diary, Blade's pieces directly, reflected his real life. His favorite shirt, a night out partying with his friends, his bandmates: Blade used all of these things as his subject matter. He blasted out ideas that were simple and cartoony, but with a serious psychological energy and strange impact. |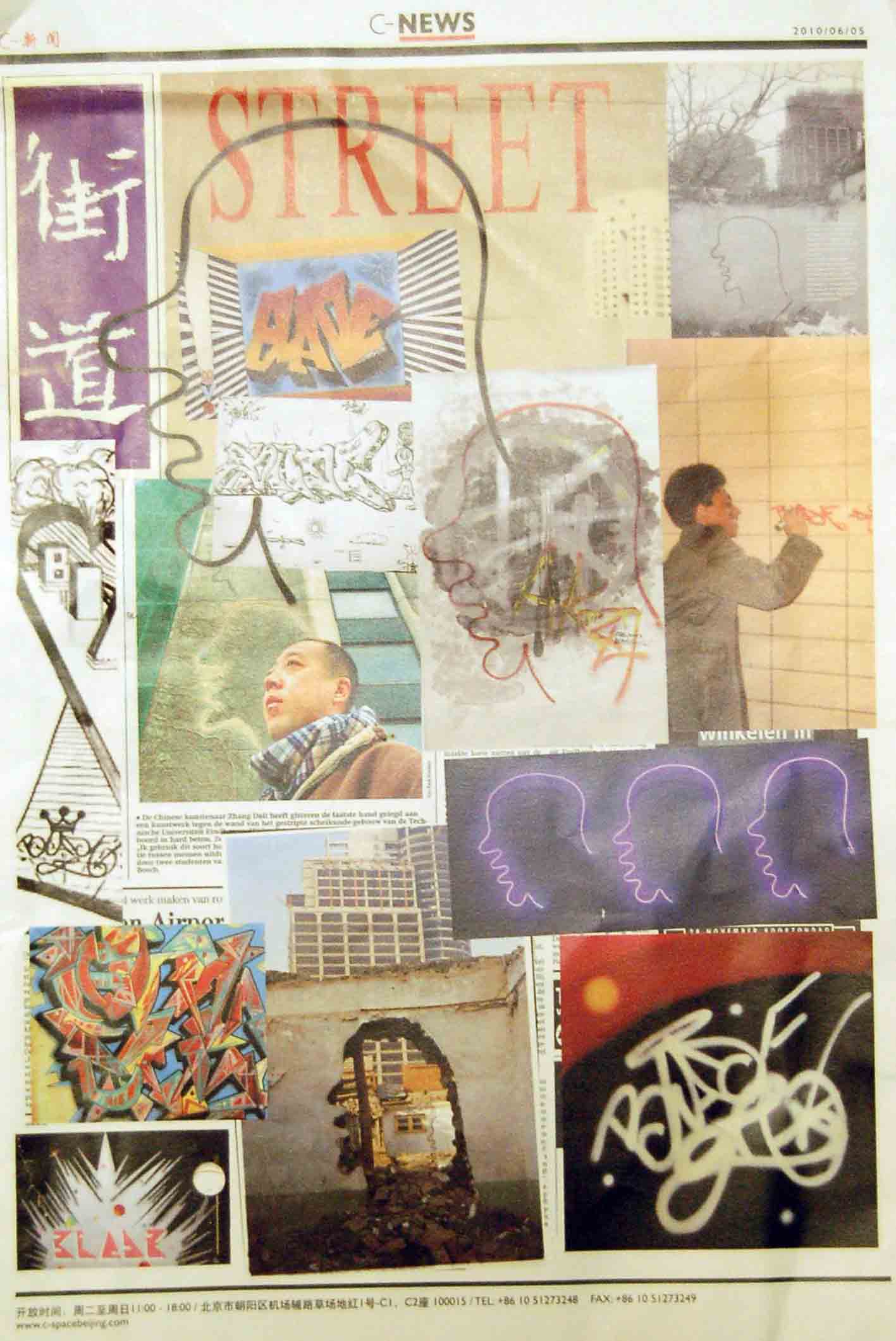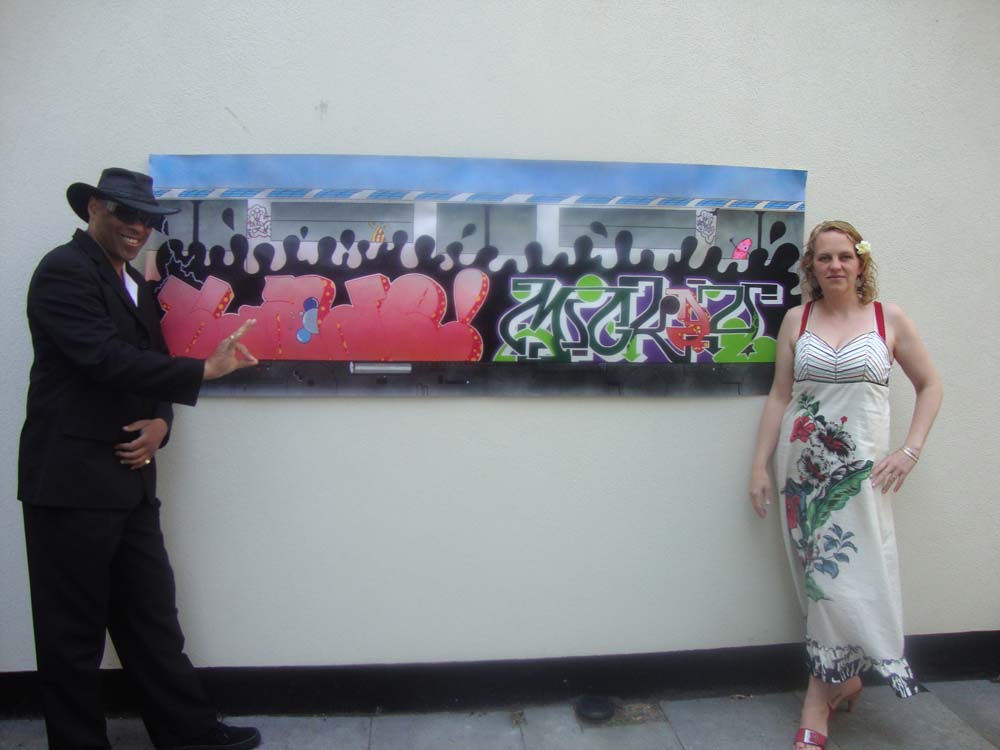 Blade &Mickey's 1st Collaboration June11, 2010in Amsterdam !
Blade, Jake. Mickey &
Oase
wall in Amsterdam June 13,2010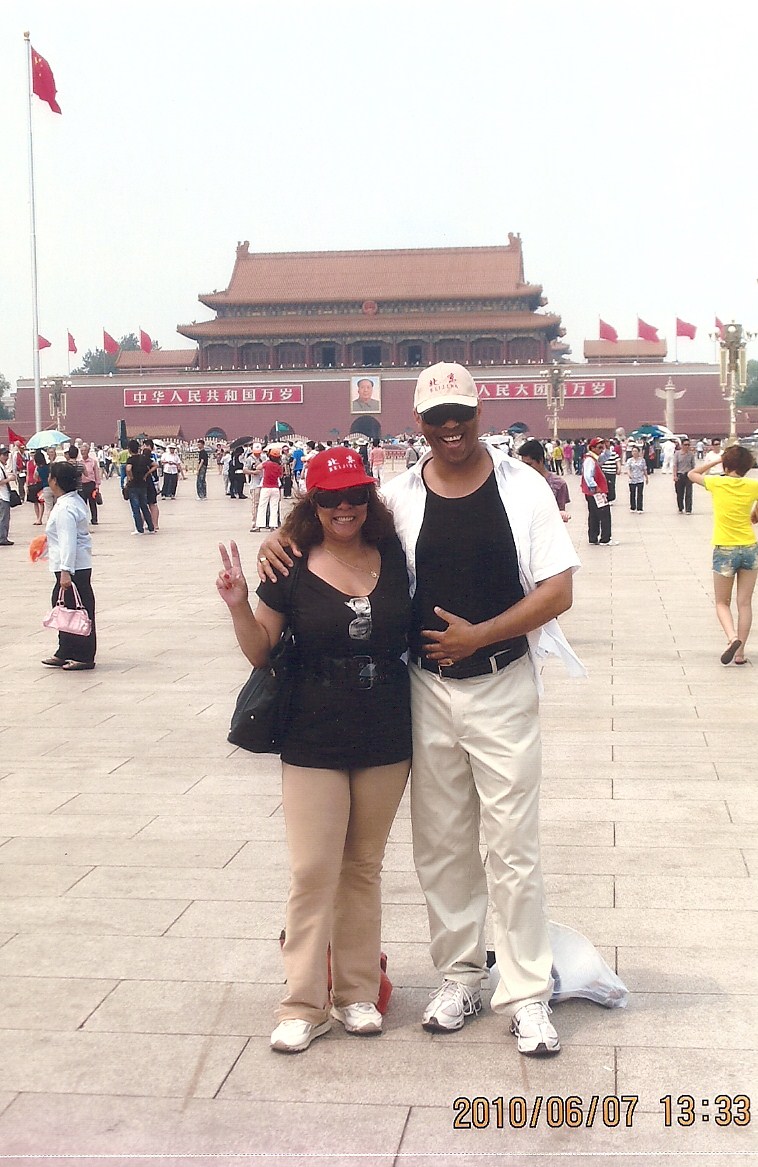 Blade & Portia at Tiananmen Square(Beijing
China
)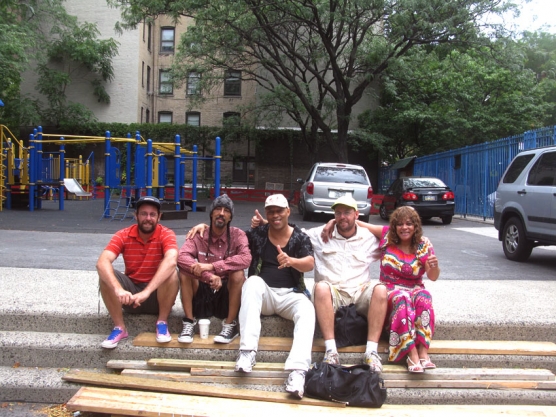 The
Oi
Geomos twins, Futura
Blade
& Portia august 2010!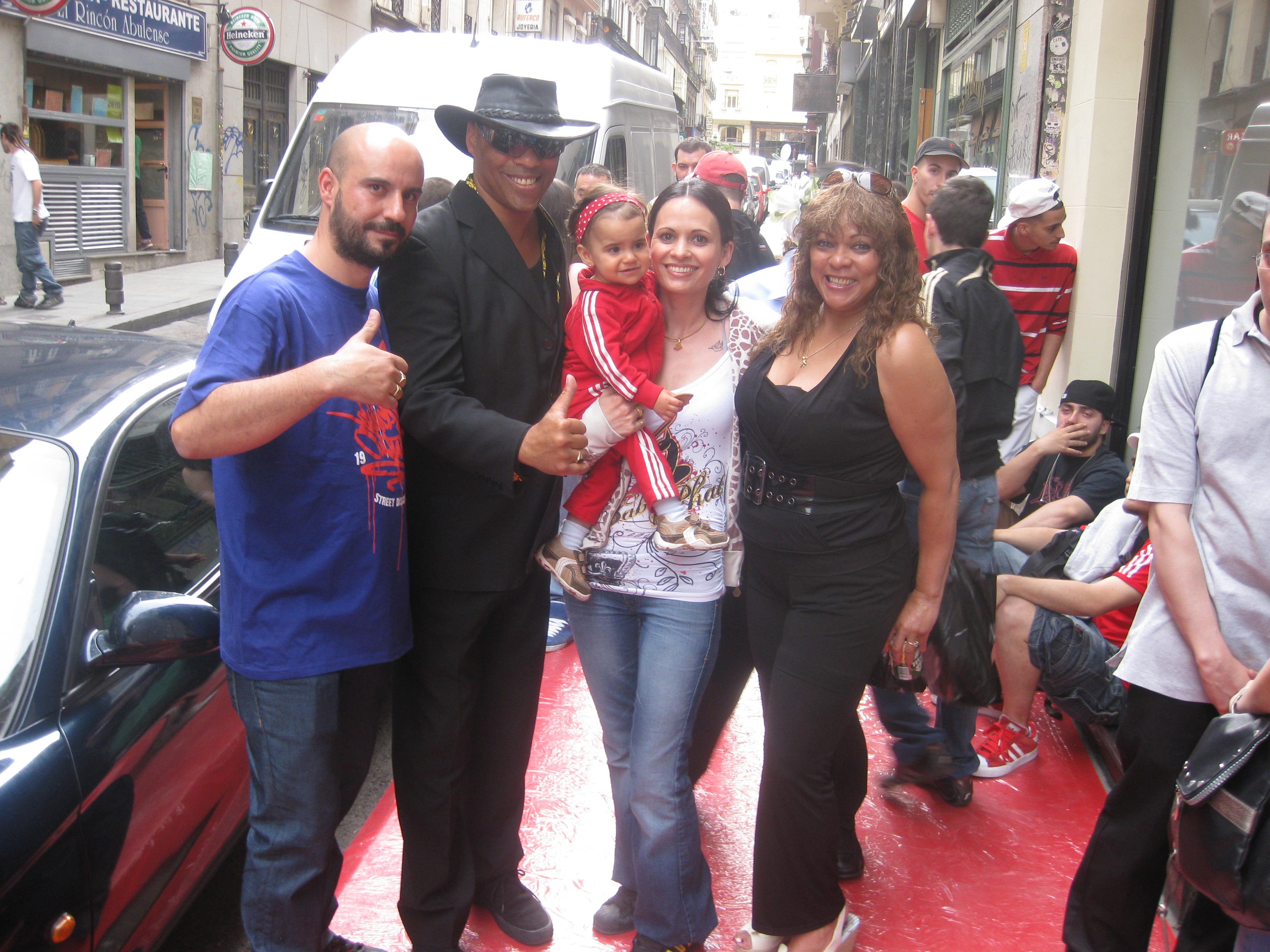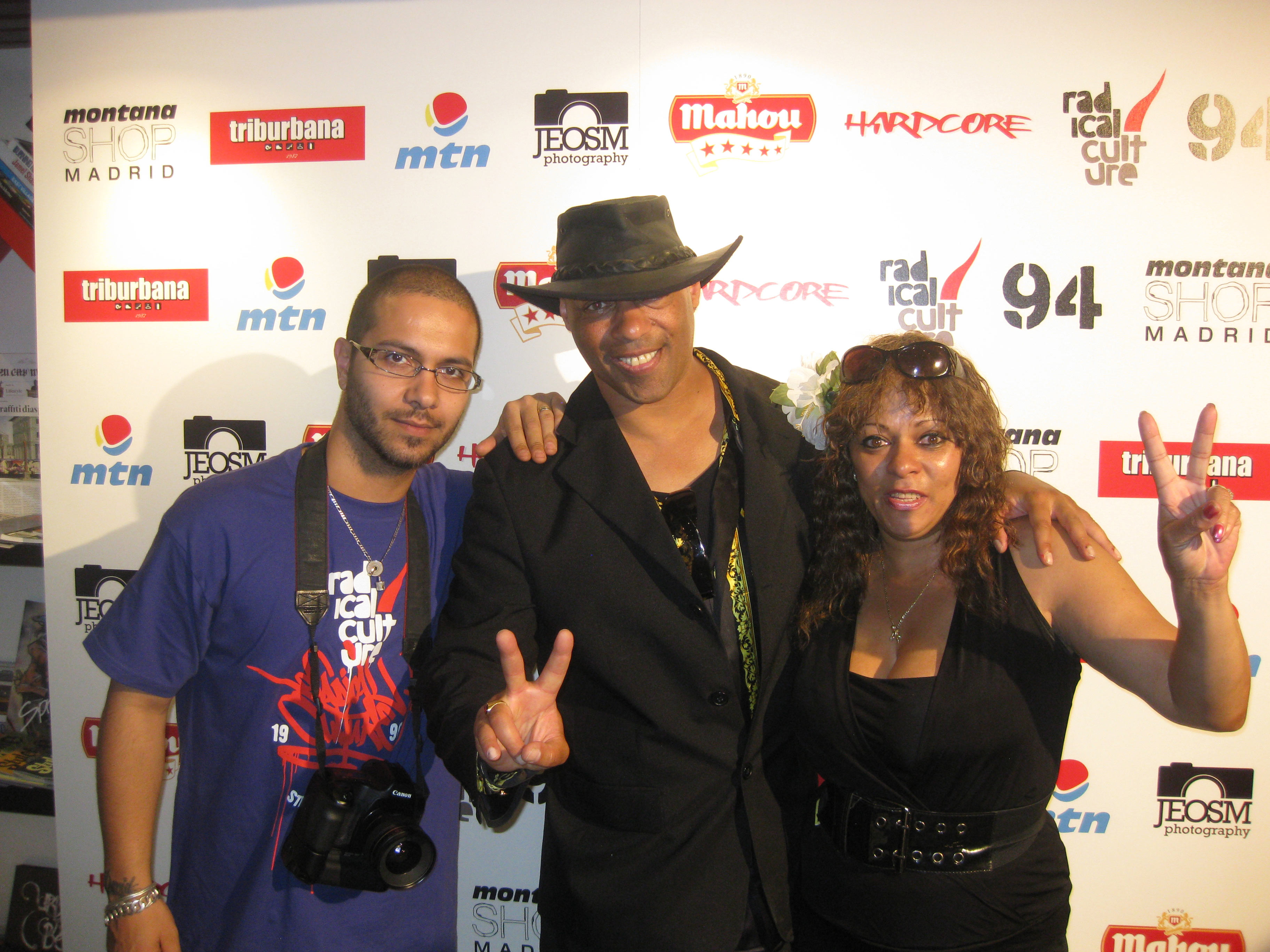 Blade & Portia greeting the fans at the Montana opening!
The crowds were unbelievable!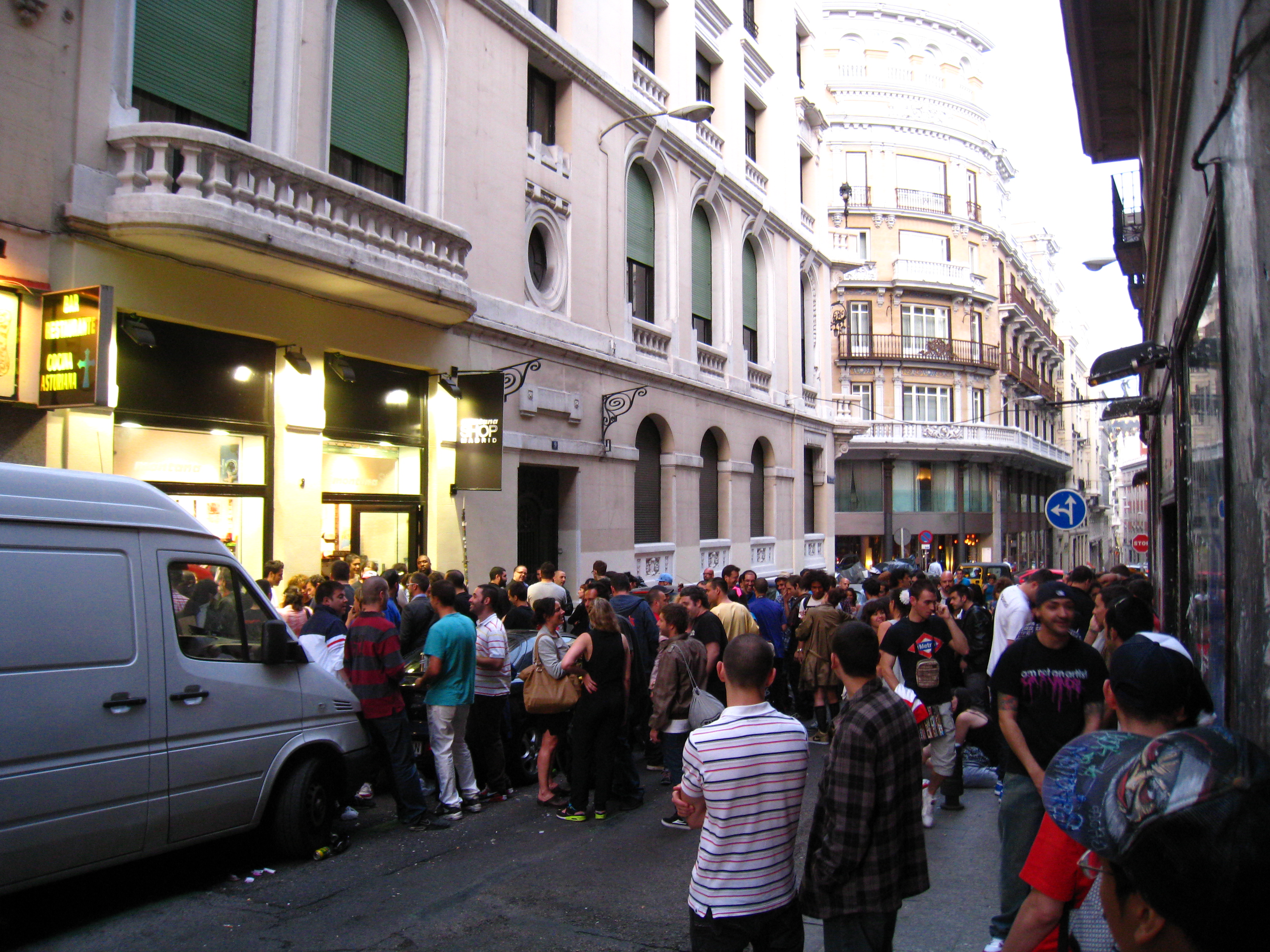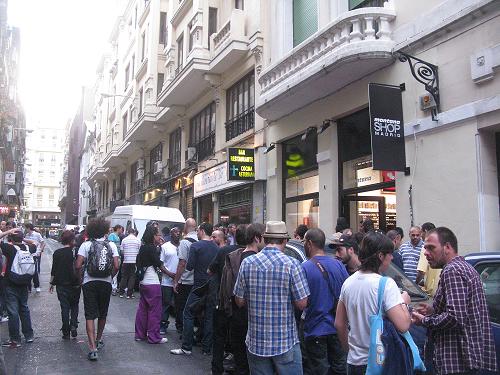 Blade
& Portia would like to thank Oi Geomos (the twins) for making this opening possible!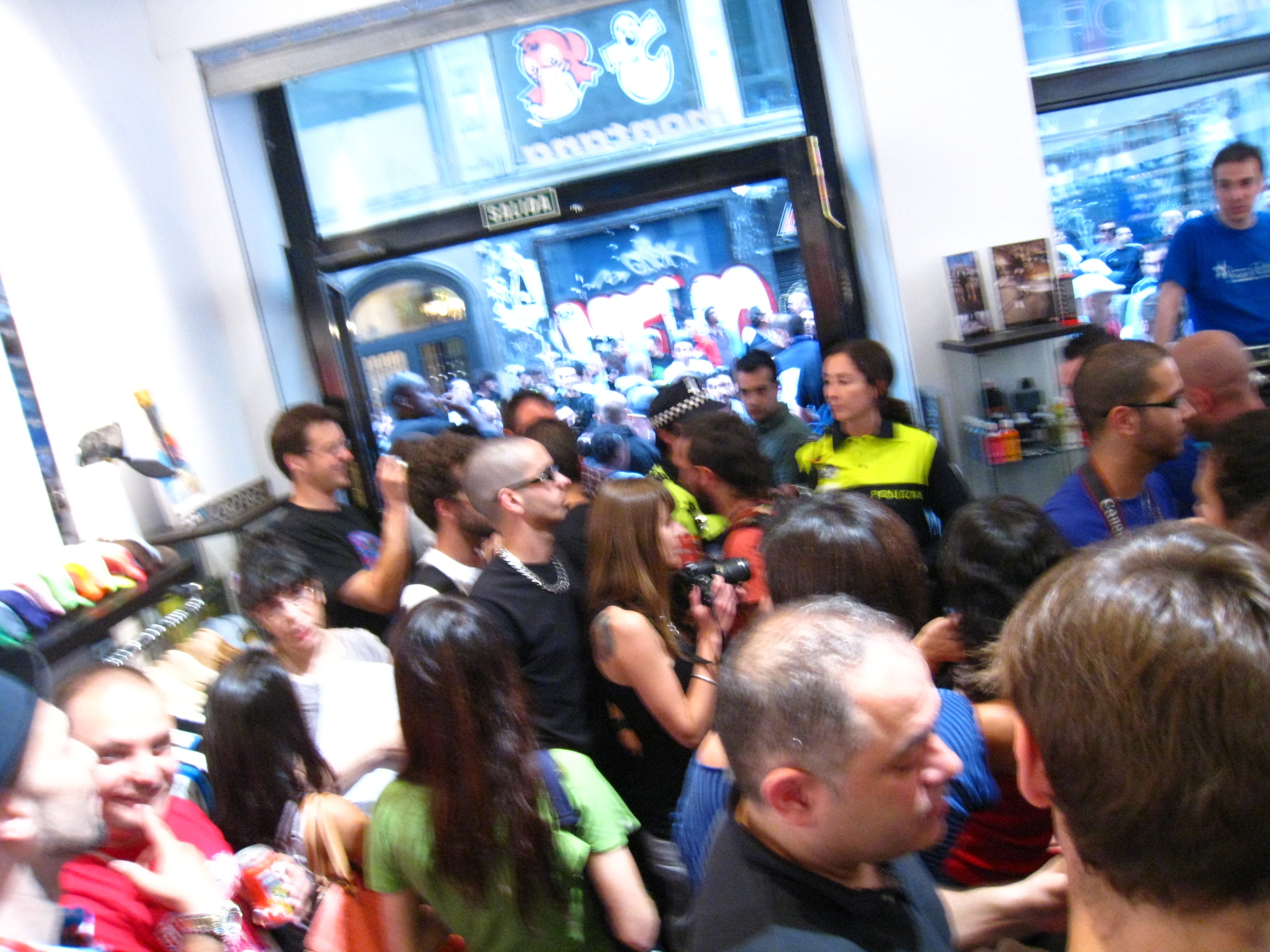 Blade would like to thank the hundreds of fans who came to the Montana shop in Madrid Spain
to meet him!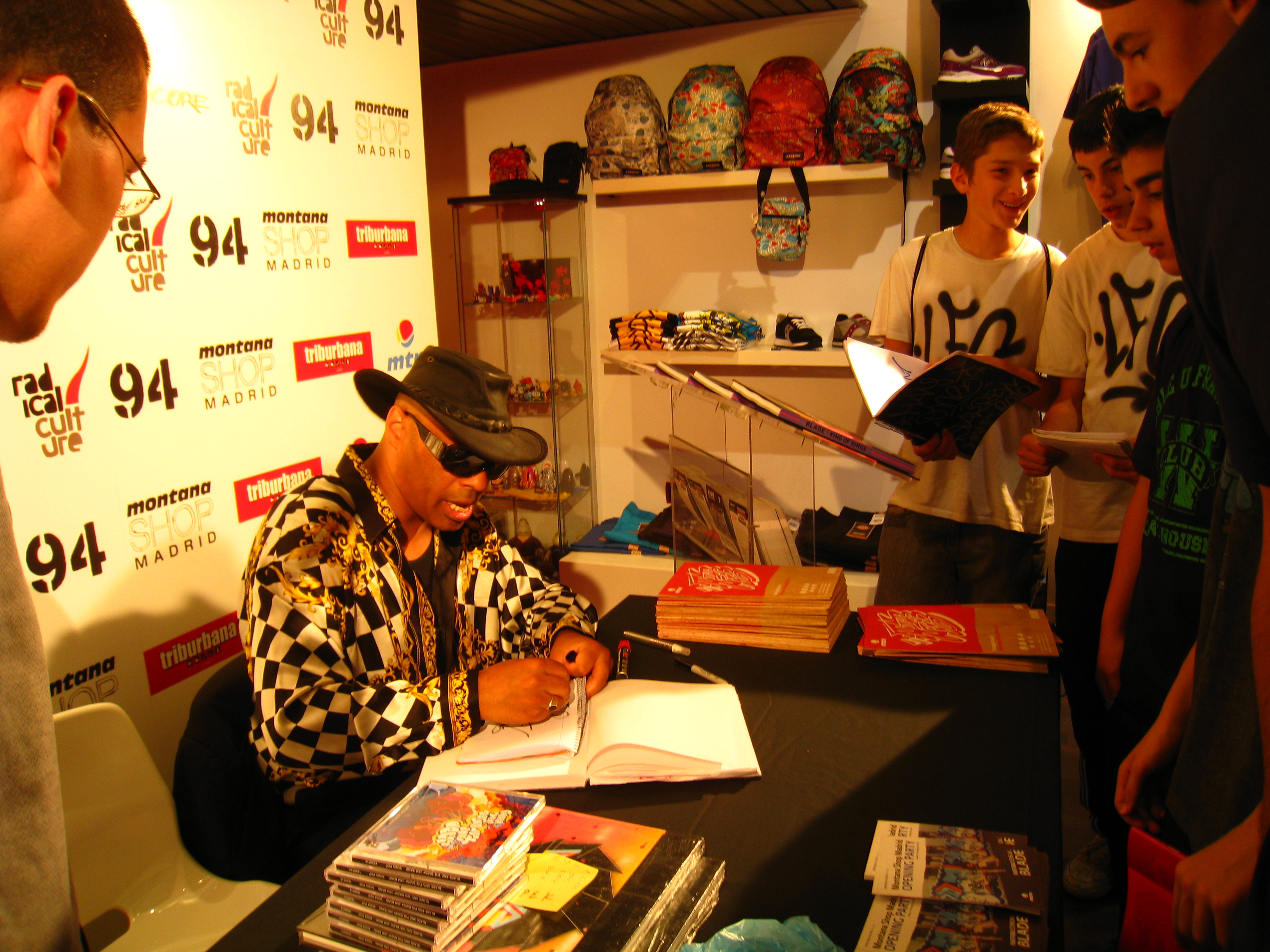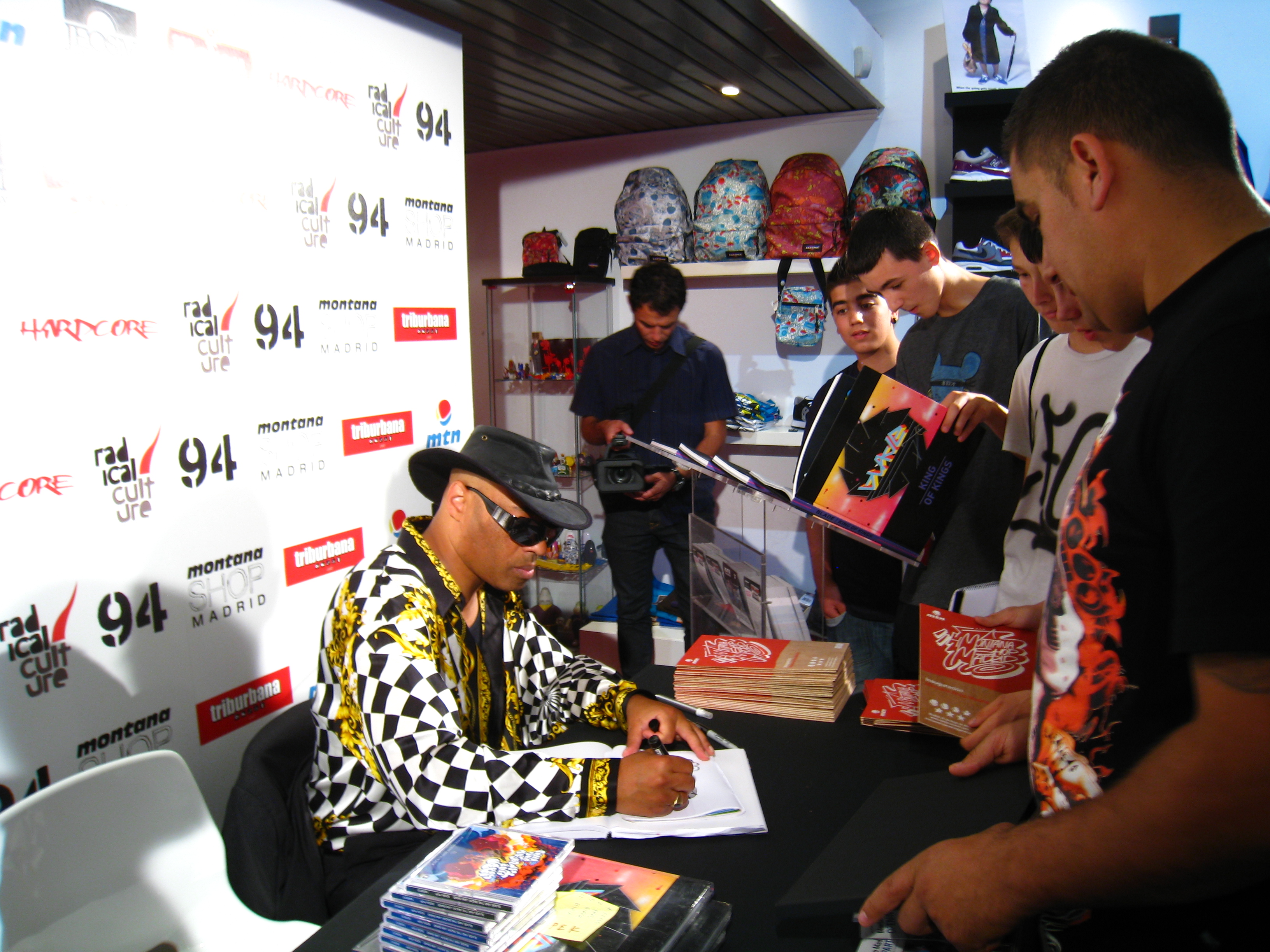 Blade will be signing books & representing Montana paint!
"Meet

Blade

& Portia will be at the
Montana paint opening! Madrid Spain on May 28th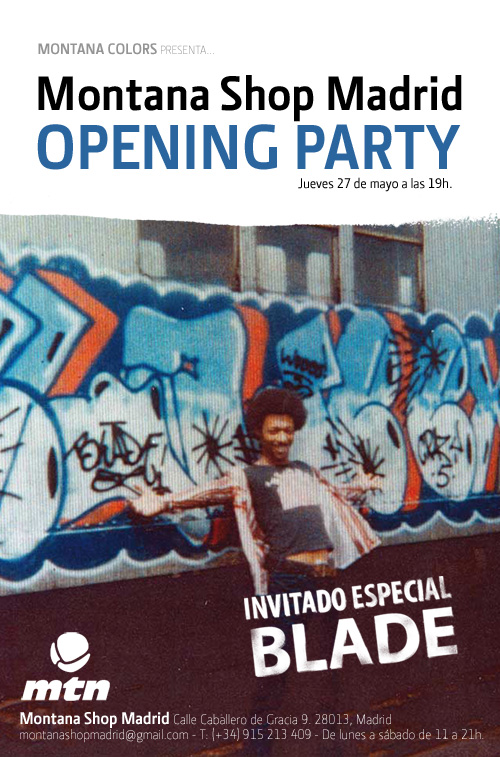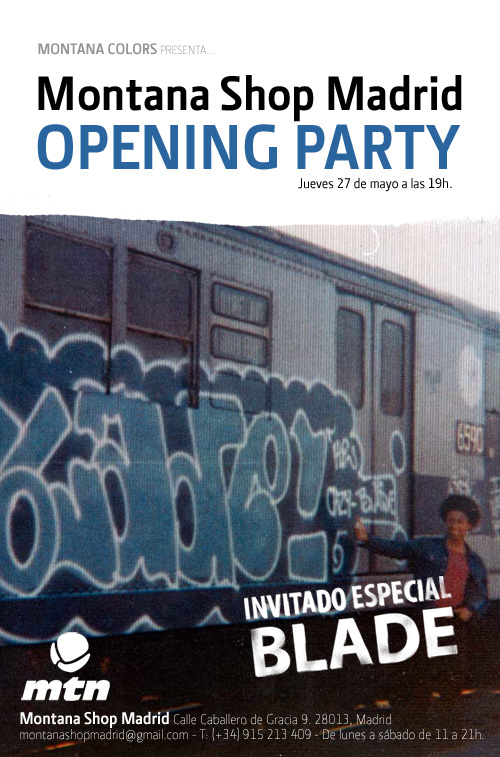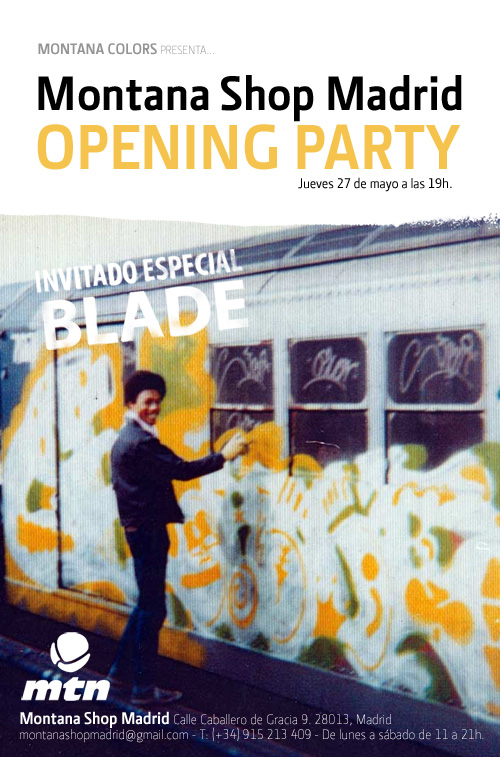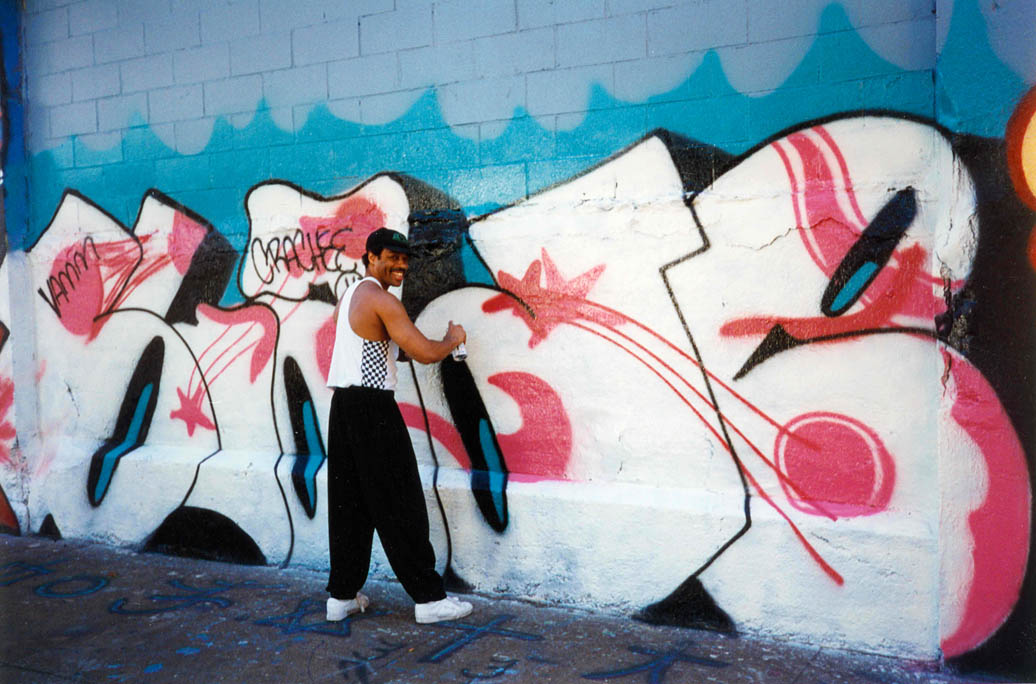 Blade painting the piece for the movie
Sleepers
in the 90s
which starred Robert Deniro, Brad Pitt, Kevin Bacon &
Dustin Hoffman
.
Writings on the Wall
Photographer Henry Chalfant and artist Blade celebrate
graffiti culture with a book signing and a screening of Style Wars.
THE AGENDA PHILADEPHIA



Henry Chalfant
STYLE FILE: Blade, the self-proclaimed king of graffiti, says he's tagged more than 5,000 subway cars. Shown are three caught by photographer Henry Chalfant's lens.
[ still burnin' ]

CLICK ON THE NEWS PAGE ABOVE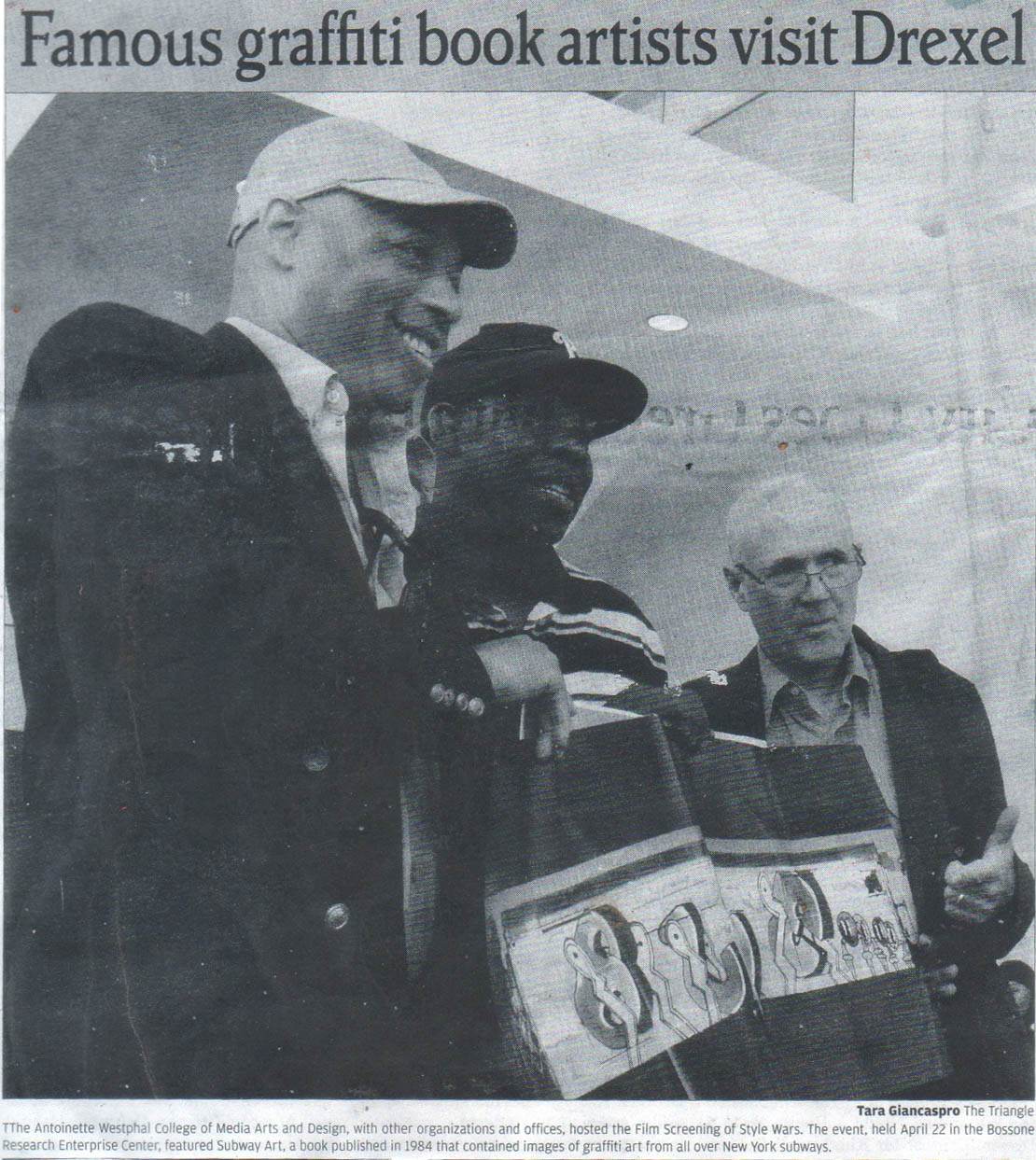 Blade & henry chalfant in PHILADEPHIA!
we like to thank the fans for purchasing all 150 books sold drexel university
special thanks to zeek!
PHILADEPHIA the city of brotherly love april 2010
Is it art or is it vandalism?
That's the question graffiti photographer Henry Chalfant says he gets the most. He'll seek to answer it with collaborator Martha Cooper and New York graffiti artist Blade at a Q&A, screening of street art doc Style Wars and signing of the 25th anniversary edition of Chalfant's book Subway Art (Chronicle), which includes 70 additional photographs and a new intro.
"You will see graffiti at its prime and be able to talk to the people who lived through and witnessed it firsthand," says Drexel event coordinator Zeek Weil of the multidisciplinary event produced by the university's Westphal College of Media Arts & Design.
Though Chalfant began his artistic career primarily as a sculptor, he became fascinated with graffiti and started photographing it in the mid-'70s. New York City was facing financial crisis and widespread poverty, but youth culture flourished on brick walls and the sides of trains with relative impunity to punishment. "It seemed that something that had started out as mischief turned into real art," Chalfant says. With director Tony Silver, the photographer produced the film Style Wars to document a clash in aesthetics: graffiti artists vs. the city.
While big corporations can flog people with their opinions through horizon-swallowing billboards, Chalfant argues, "graffiti introduced to the world a venue for youth, especially marginalized youth, to express themselves. Similar to hip-hop, it gave voice to people who did not have other forms of media."
The centerfold of Chalfant's Subway Art is a piece by Blade, the (UNDISPUTED!!!!!!) King of Graffiti. Though his work is now exhibited internationally, Blade fondly recalls his graffiti roots and echoes Chalfant's sentiment. "By the mid-'70s you have thousands of teens not having any trouble with each other, just running around the underground having fun," he says. "Graffiti was a way to express your creativity because all the school programs were being cut at that time." Between 1972 and 1984, Blade says he tagged more than 5,000 train cars.
Want to know how he did it without ever getting arrested? Ask him yourself during the Q&A with Chalfant, Cooper and Blade following the screening. Filmed during the early '80s, Style Wars highlights the heyday of graffiti and the beginnings of hip-hop culture, featuring prominent artists and scene celebs like breakdancer Crazy Legs from the Rock Steady Crew. But the film has seen better days and needs restoration. Particularly inspired audience members are encouraged to make donations to the Style Wars film fund and get their names in the credits of a rereleased edition.
Since the event is meant to celebrate the finest of graffiti culture, Blade suggests you be prepared when you get in line for the book signing. "Don't bring some Sharpie," he says. "Bring me a silver paint marker to sign with." SPECIAL THANKS TO "CORNBREAD" FOR SPEAKING THAT NIGHT AT THE EVENT!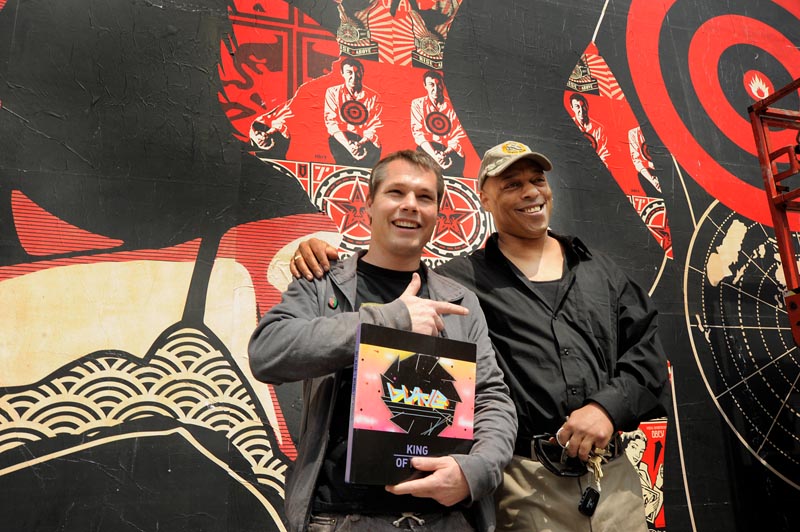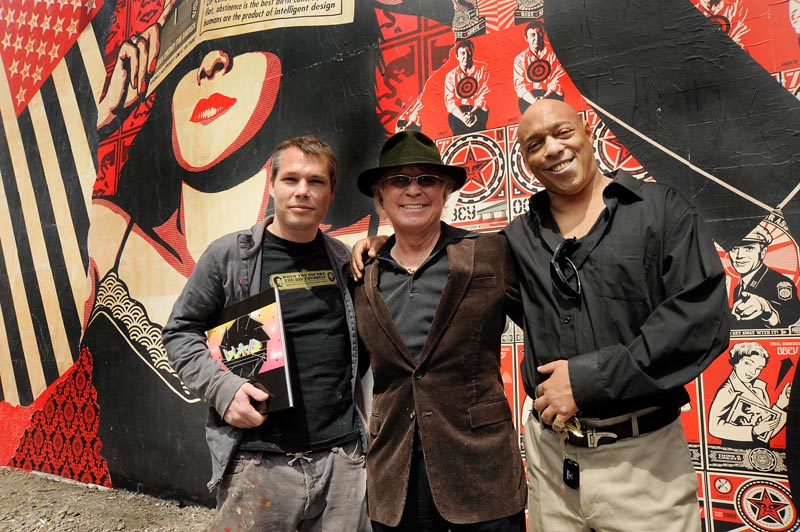 Blade on Houston & Bowery St. with artist
Shepard Fairey
.
Shepard,Tony Goldman & Blade have a meeting in front of the wall being worked on.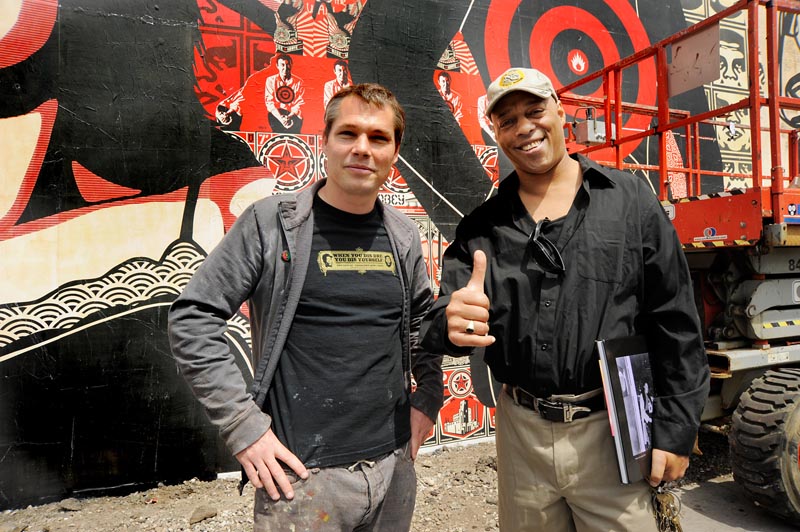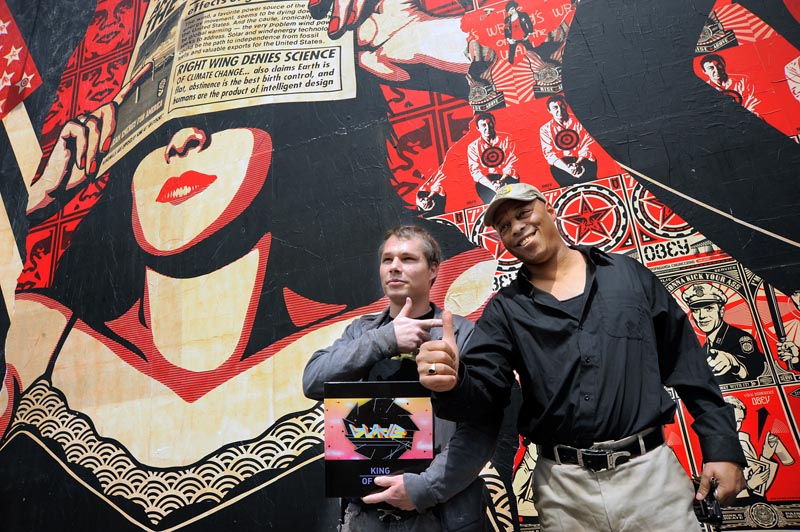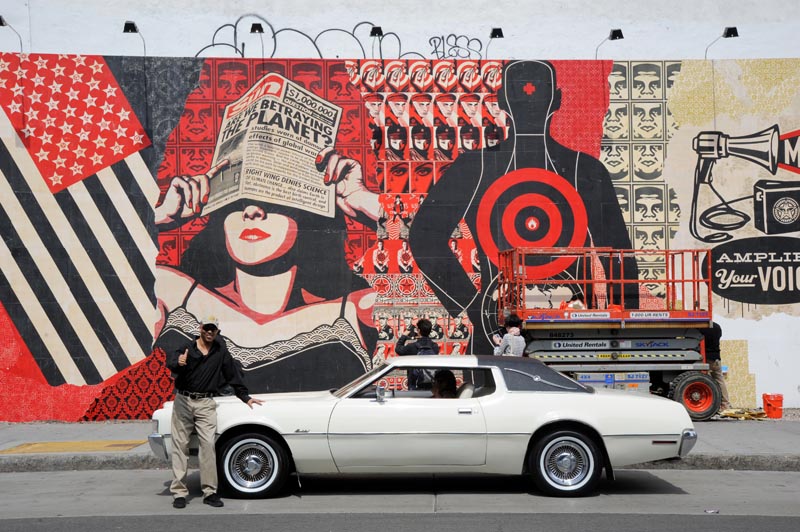 They had to get a shot of the Blademobile.Looks great at 38yrs old!!!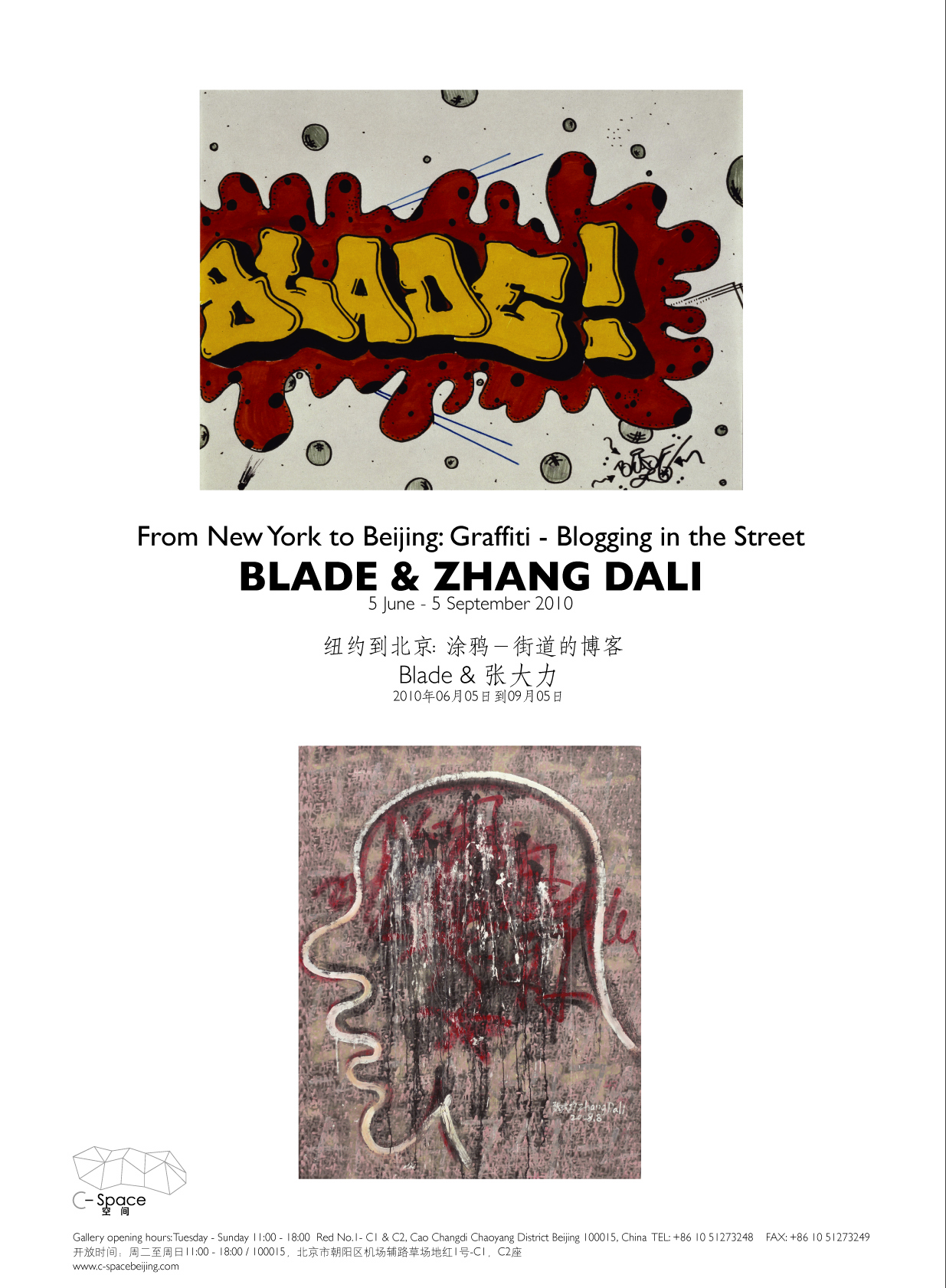 Come to the Gismondi gallery in Parison March 30th 2010 / 6.p.m.-10:00p.m.
For
Blade
the king of graff solo show! Photo ops, autographs & paintings!
Don't miss it!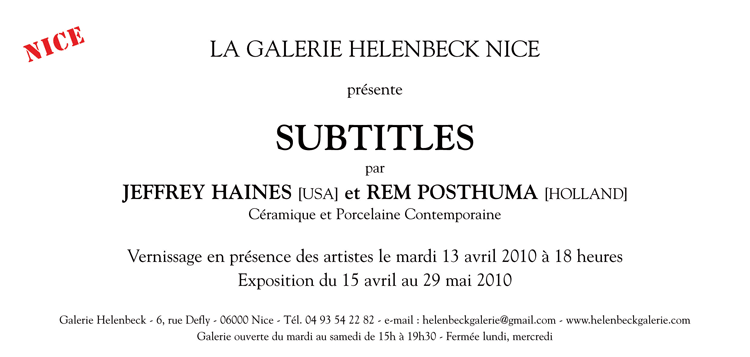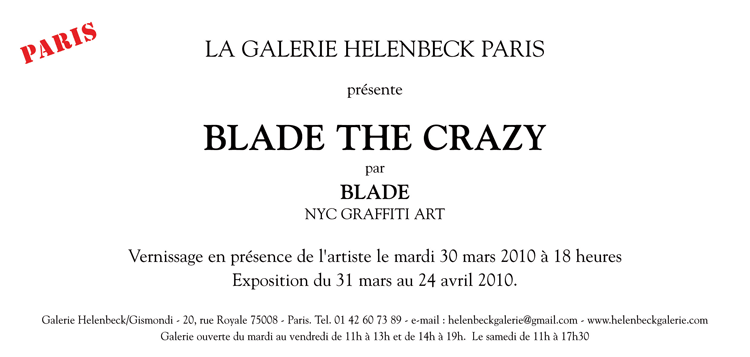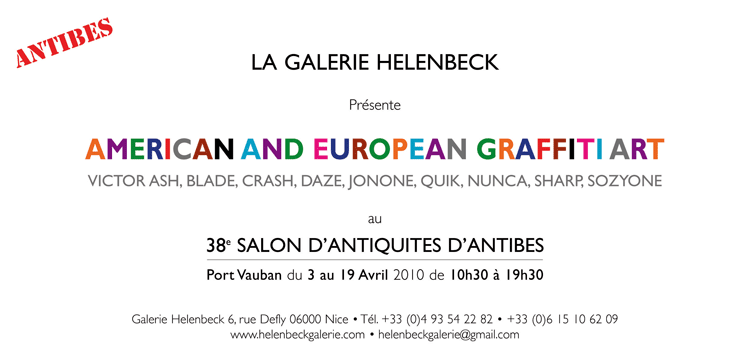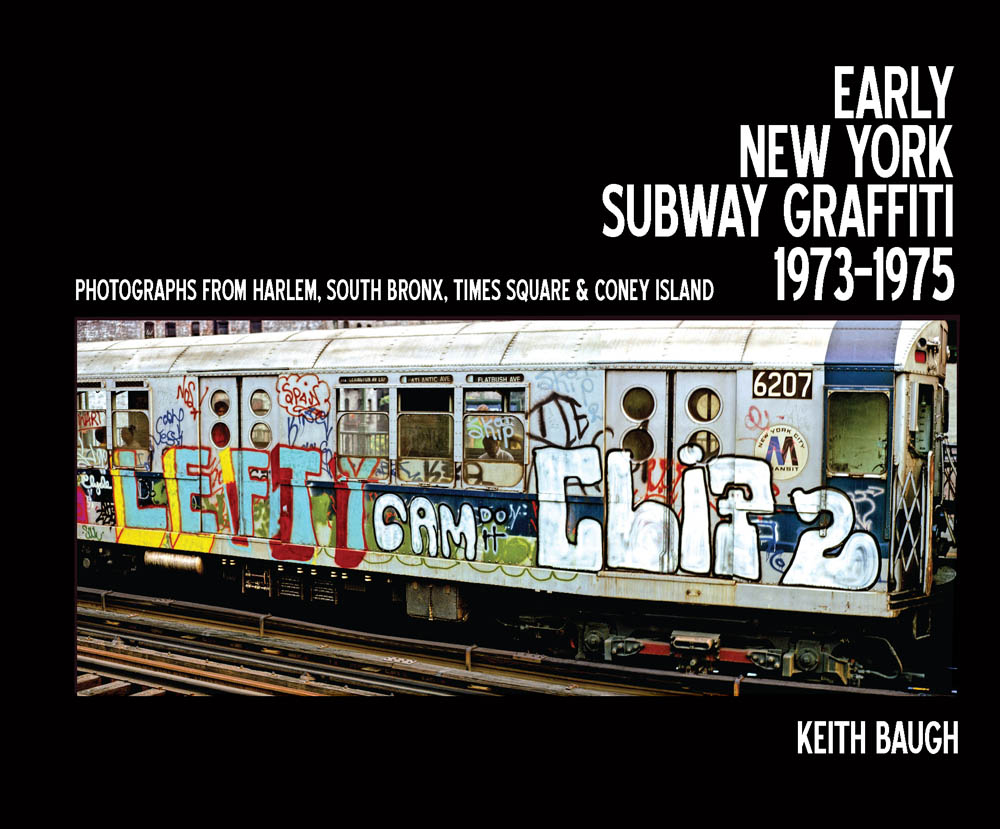 Blade would like to give his heartfelt thanks to the 500 guest who showed their love & Keith Baugh
came by & promoted the new book he just wrote.
It has all train photos from 1973-1978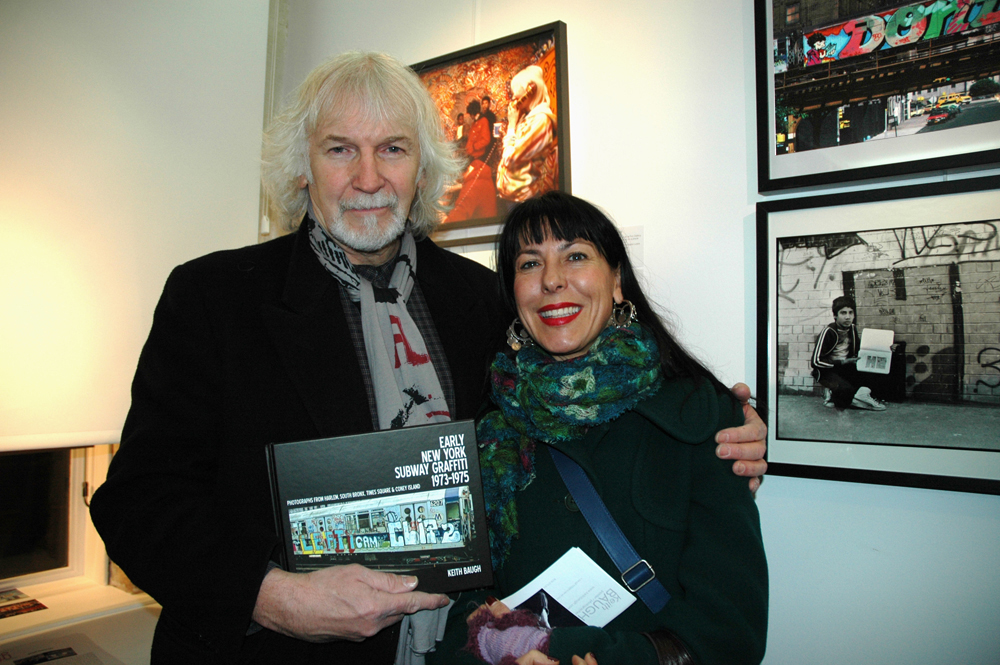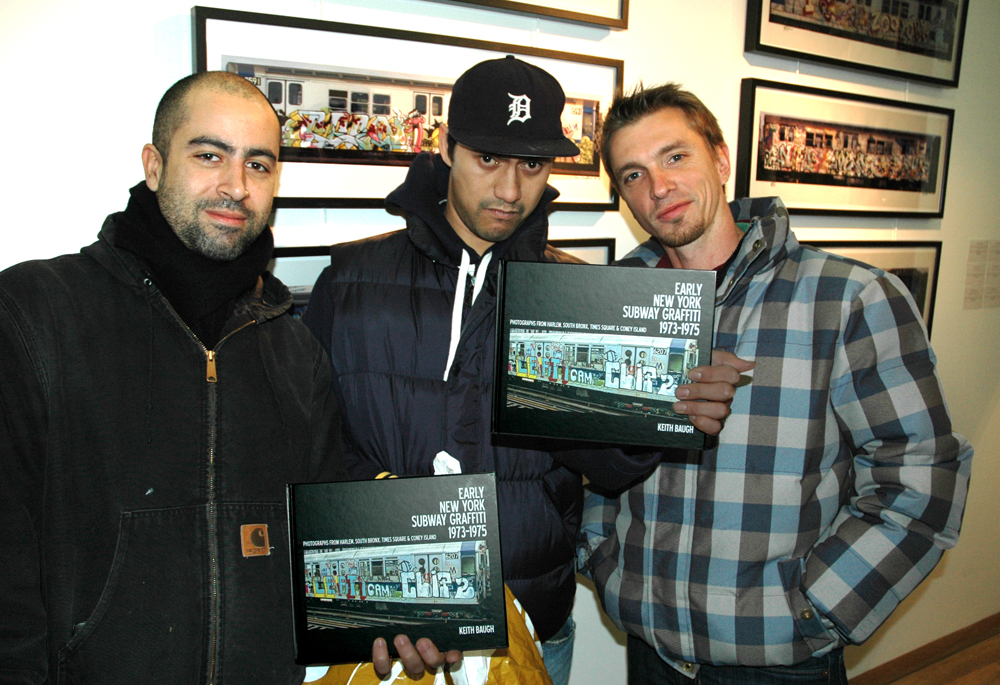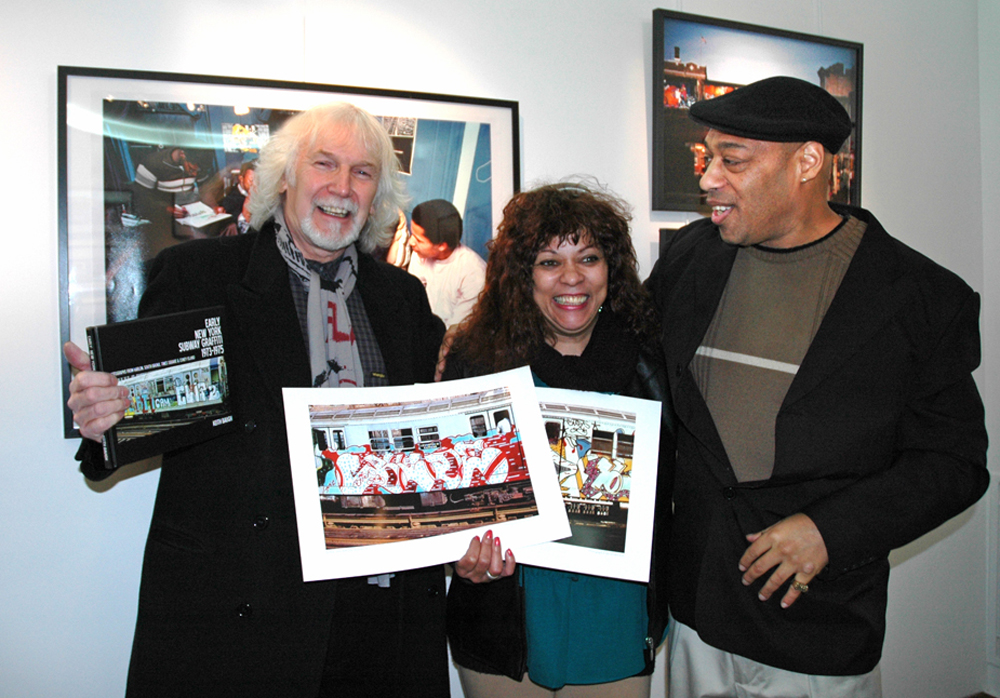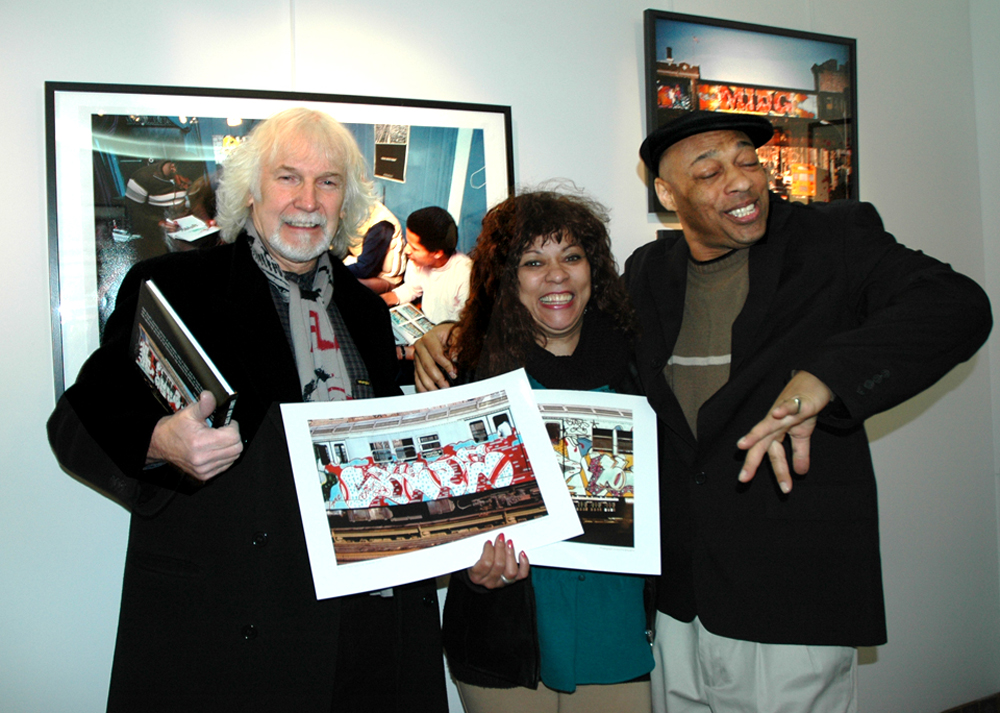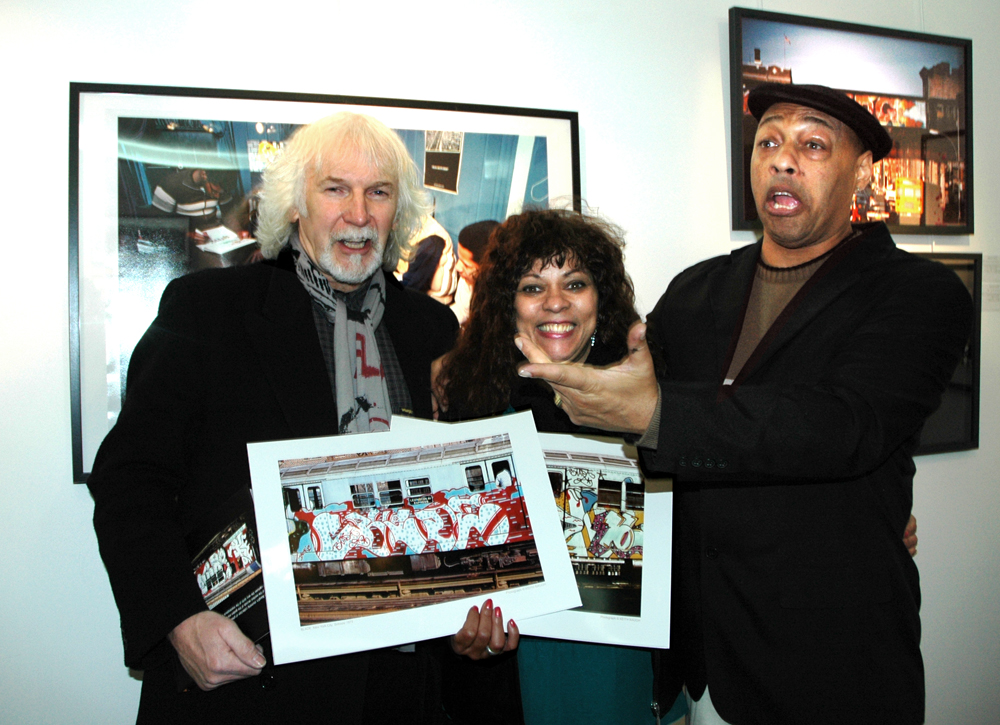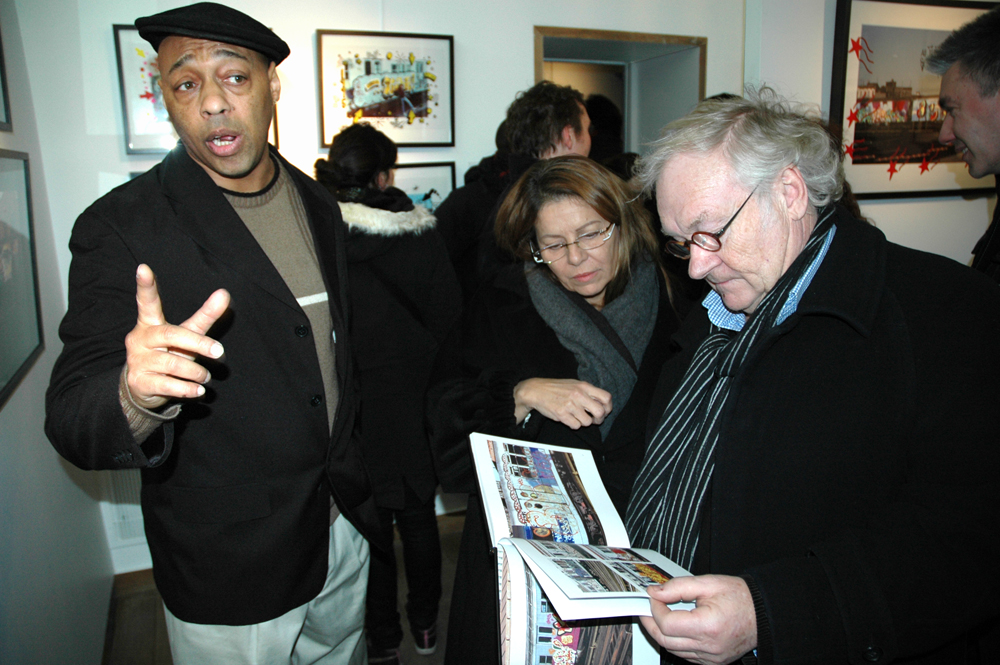 "Blade & the power summit(Vincent Vlasblom)
2nd largest collector in the Nederlands with Chantal
Helenbeck(Queen of galleries in Paris) Jan 20, 2010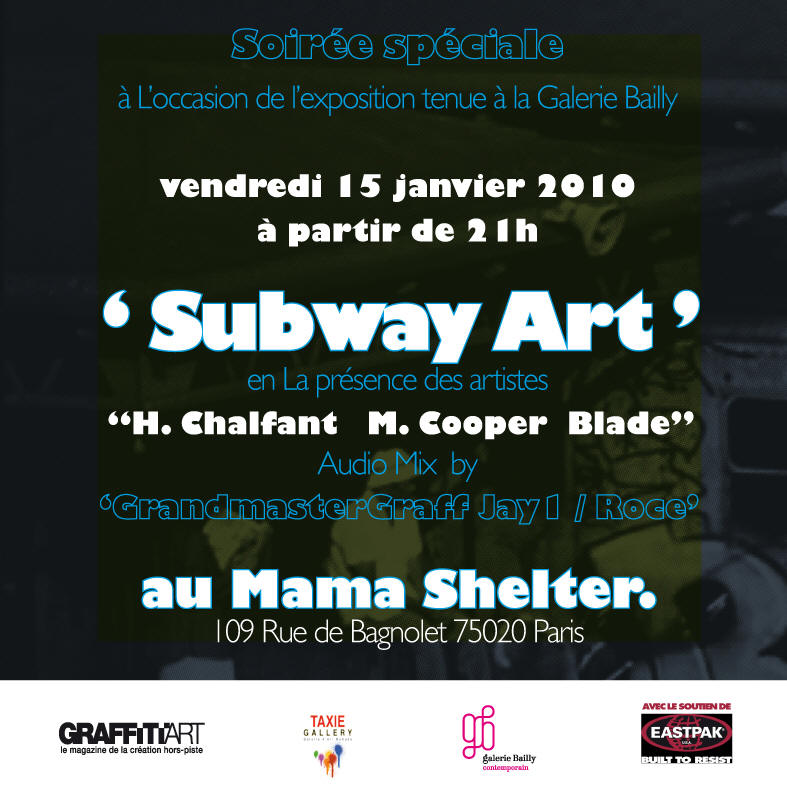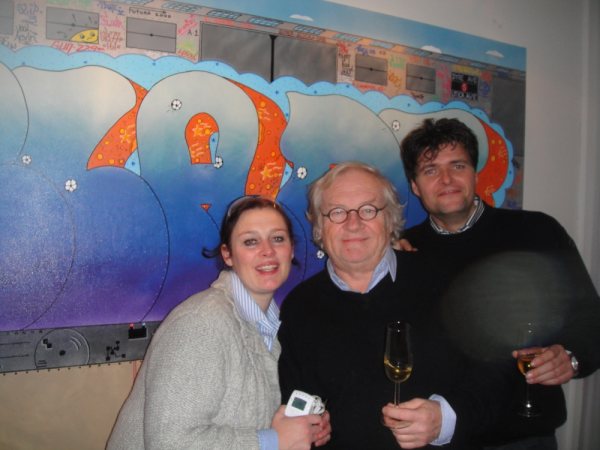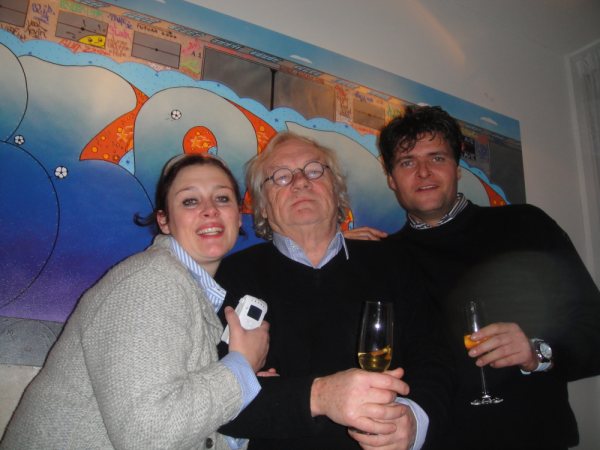 Floor,Vincent & Mike in front of Blade's Painting Jan.2010 Holland!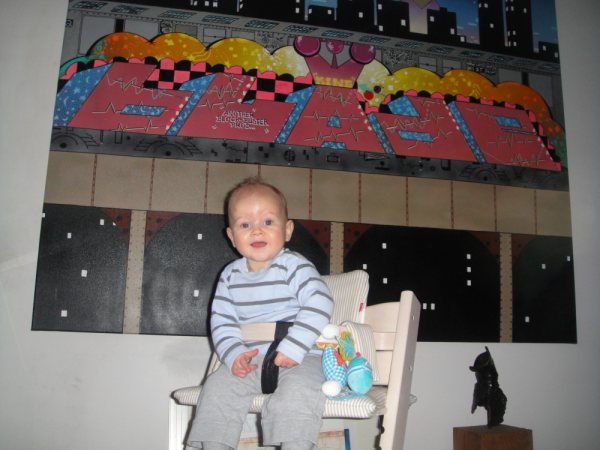 Vincent & Mike Jan.2010 Holland! Prince Beau infront of King Blade's painting! Jan.2010 Holland!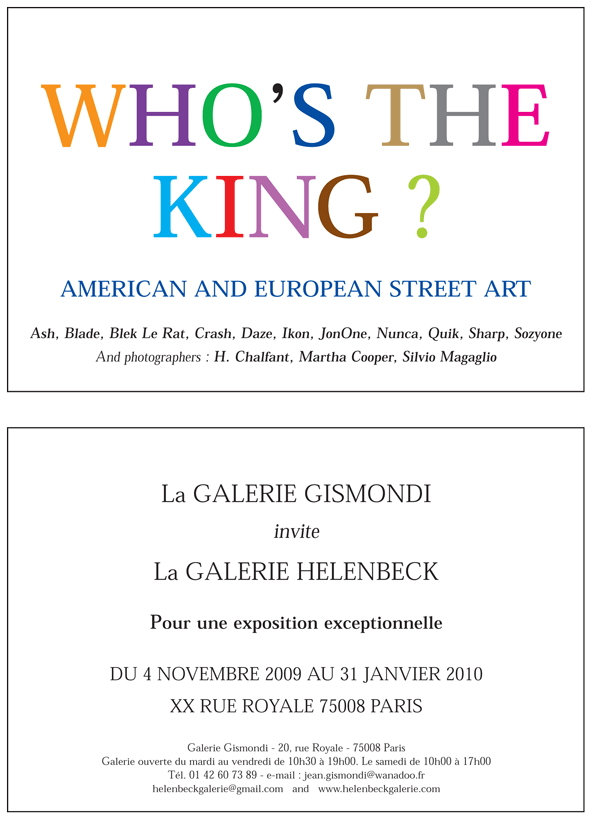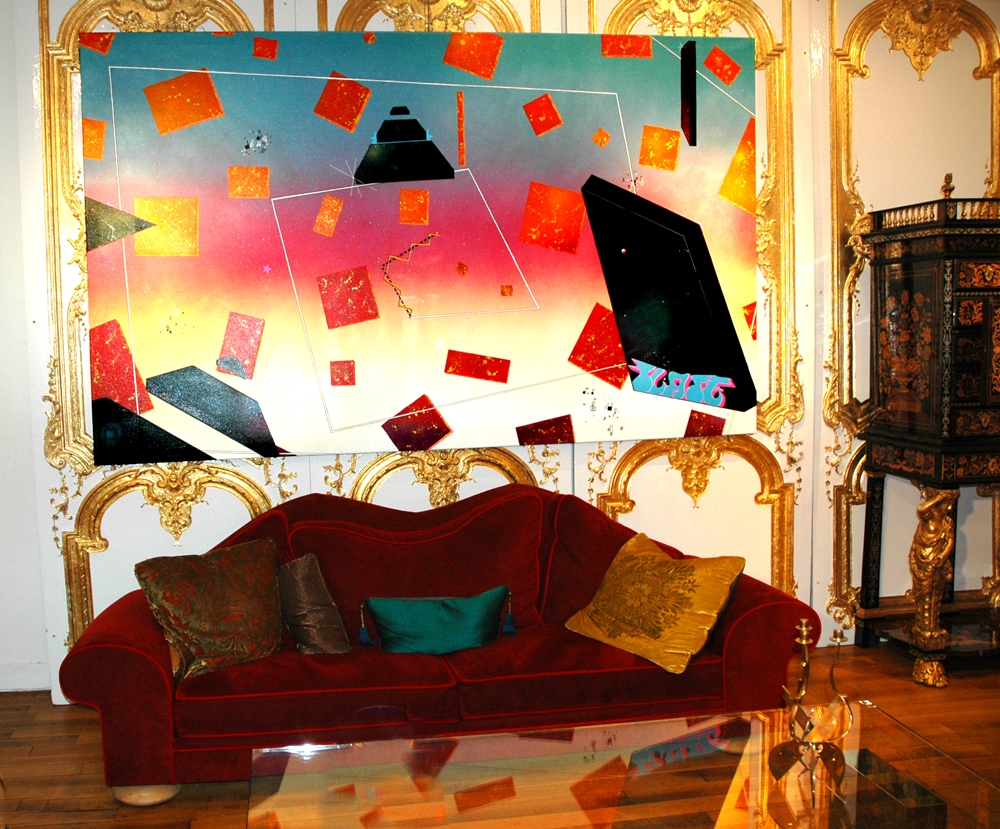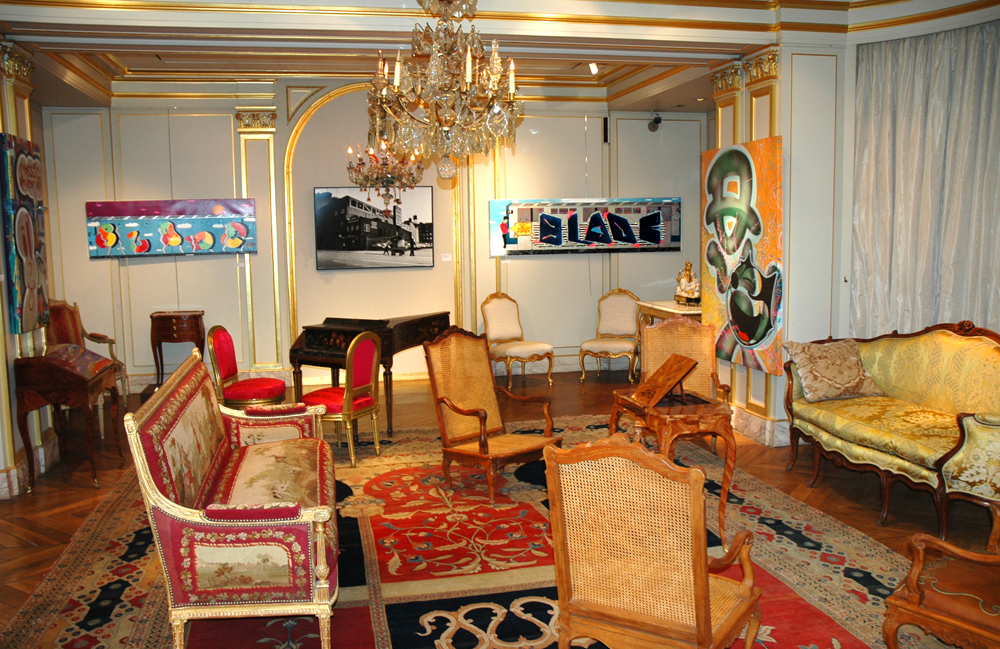 Gismondi Helenback Gallery in Paris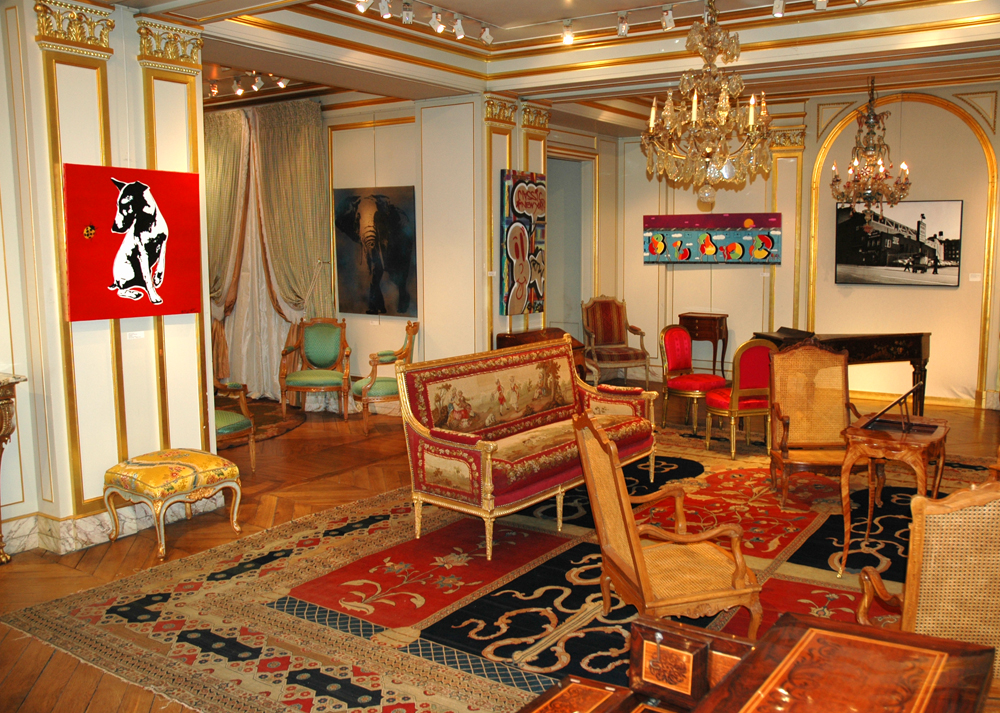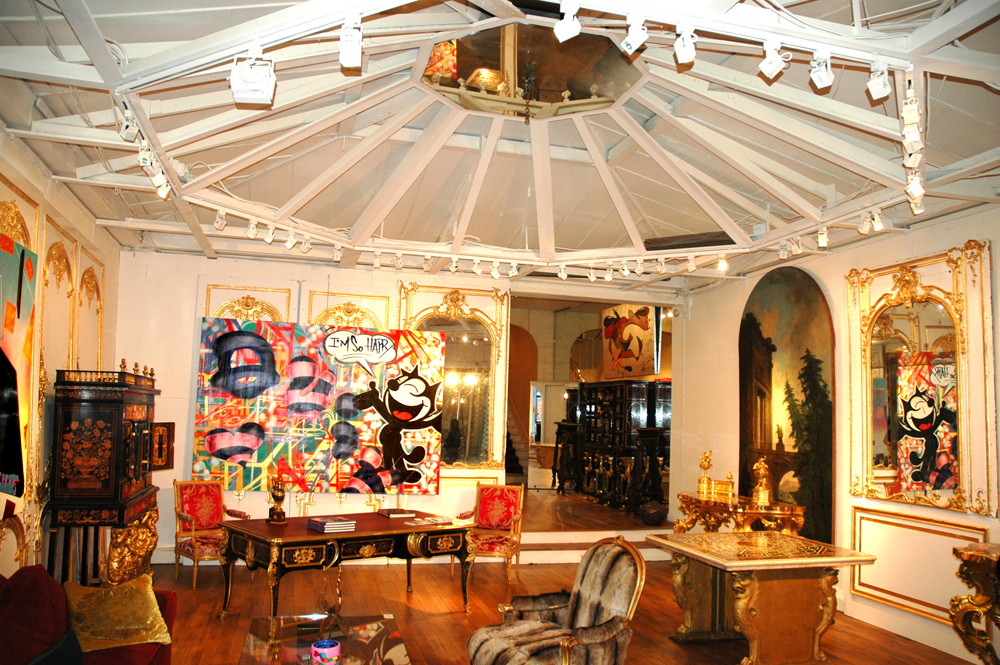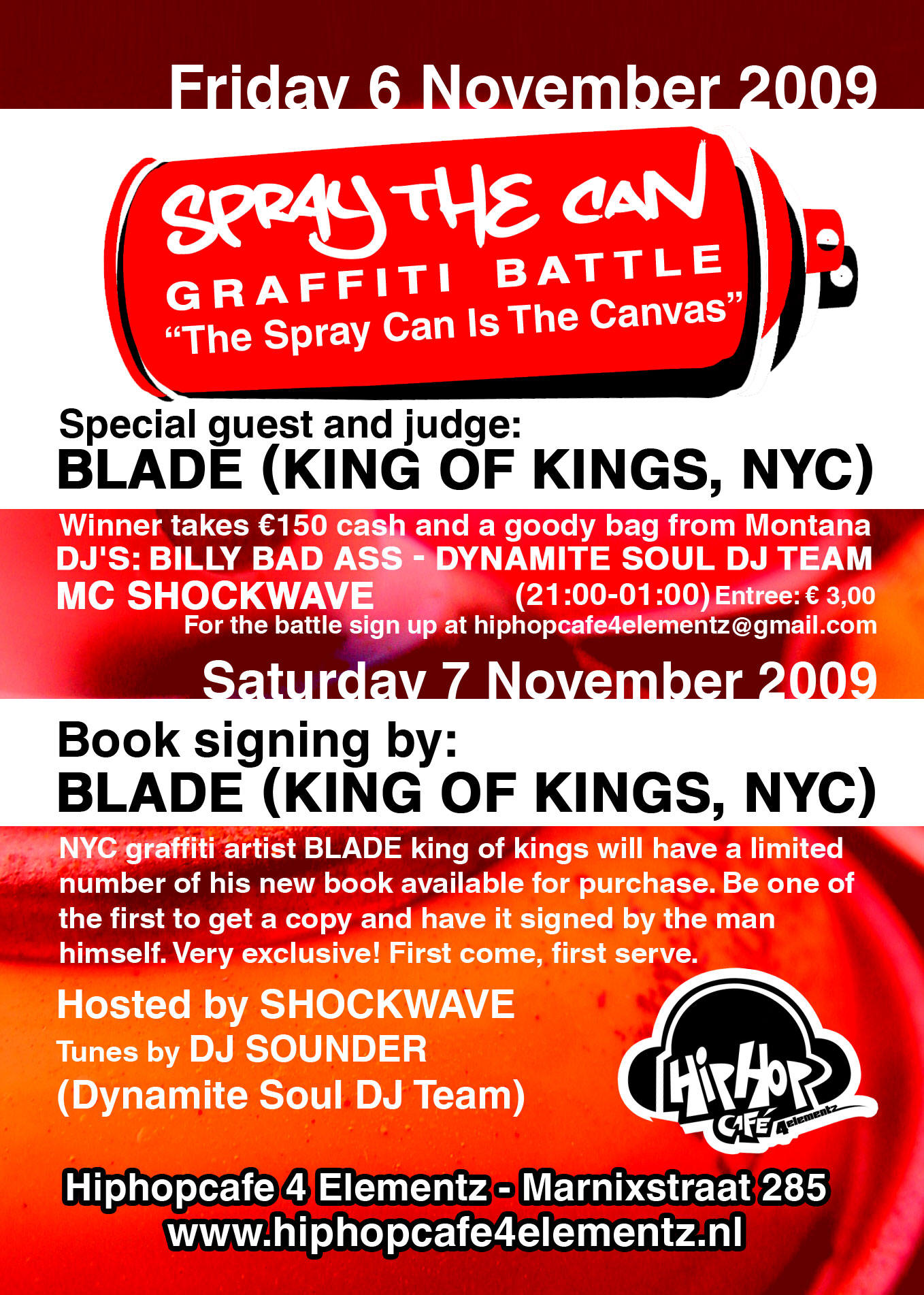 click on flyers below to enlarge
THE BLADE BOOK IS FINALLY HERE
TO ORDER YOUR COPY OF THE BOOK PLEASE EMAIL -
queen.120@hotmail.com
THIS BOOK WILL NOT BE SOLD IN STORES

SHIPPING IN USA IS FREE / OVER SEAS SHIPPING NOT INCLUDED!


Blade's books are sold out!

The only ones left are the

collector's item

edition with a personal

color sketch in the book that sells for $250.00 each!

Out of the USA, shipping & handling is not included!

He'll also autograph the book to the person who purchases it.

Thanks & God bless.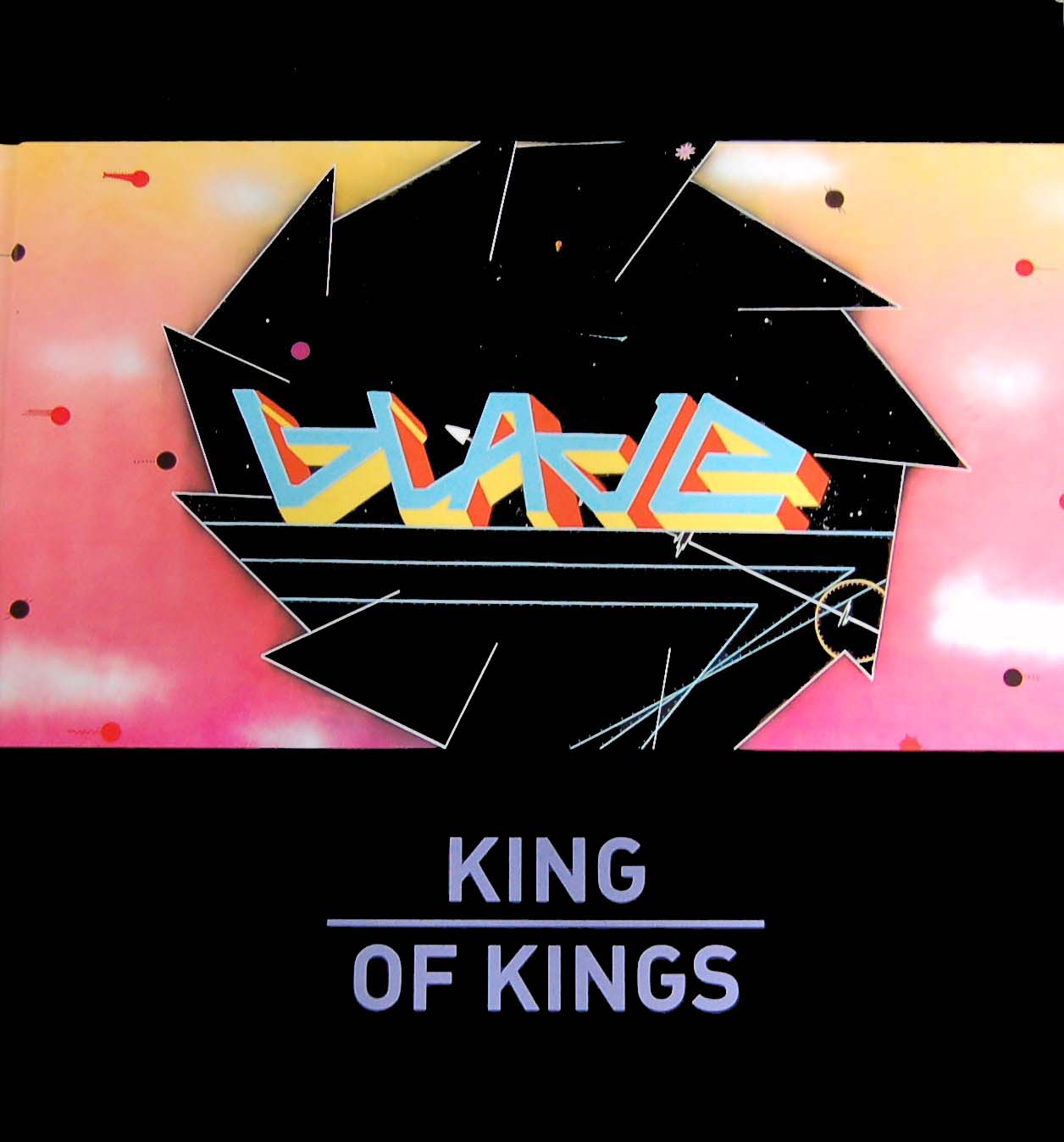 "IZ THE WIZ" MEMORIAL SERVICE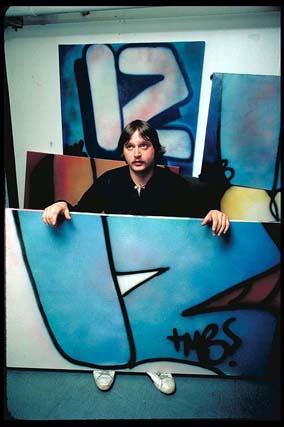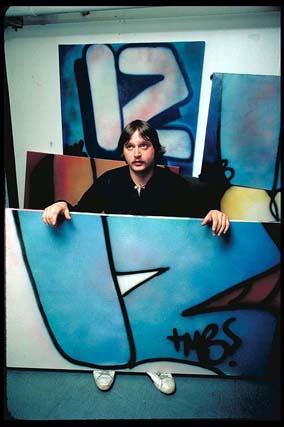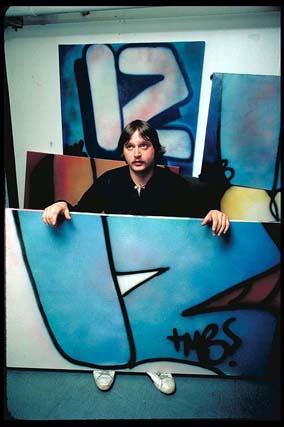 @ TUFF CITY STYLE 650 FORDHAM ROAD
BRONX NY THIS SUNDAY JUNE 21,2009 1PM - 6PM FOR MORE INFO / TEL- 1718 563-4157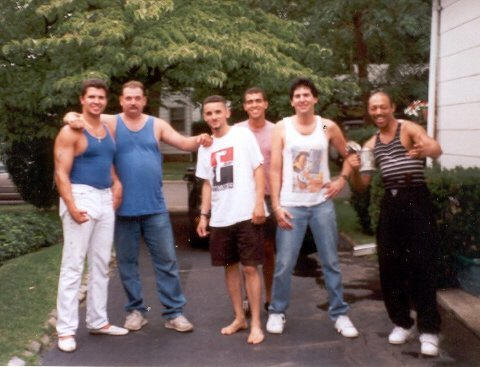 Sar.Iz the wiz,Lee,Spar,Ale one,&
Blade at Sar's house in 1990!!!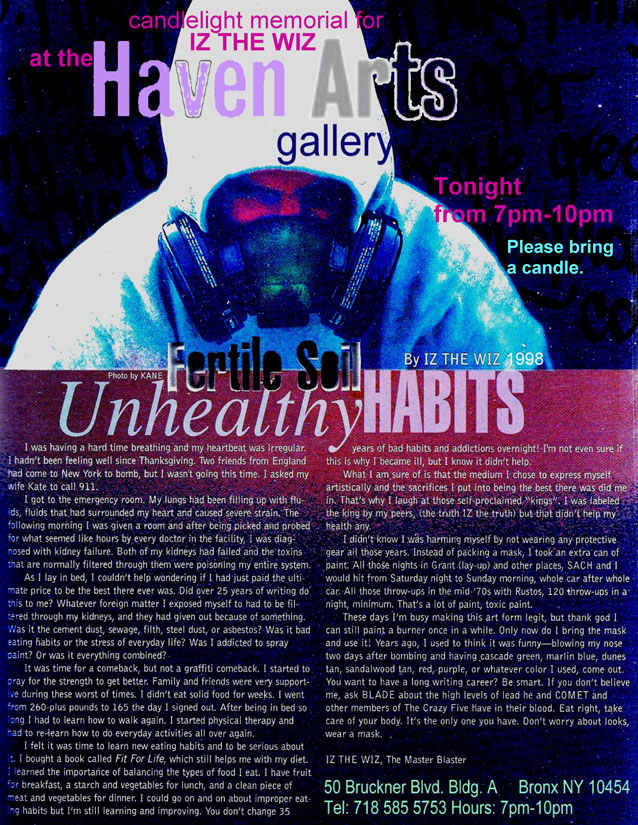 Tonight at the haven art gallery, candlelight ceremony for graffiti king "IZ THE WIZ"
50 Bruckner Blvd. Bldg. A
Bronx NY 10454 Hours 7pm - 10 pm
Blade & Portia & all of "The Crazy Five" send out their regrets & condolences for
Iz the Wiz (Master Pioneer Bomber of the 70s & 80s) He will be missed greatly!!!!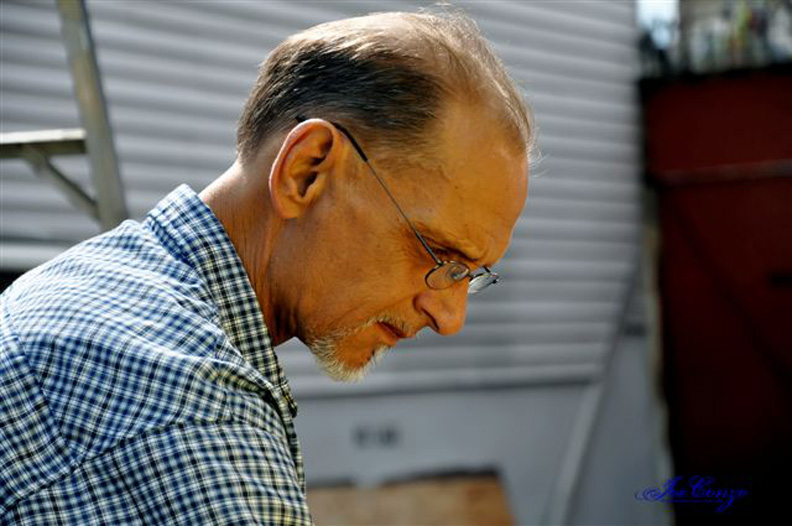 "IZ THE WIZ" THE MASTER BLASTER
1958 - 2009 REST IN PEACE!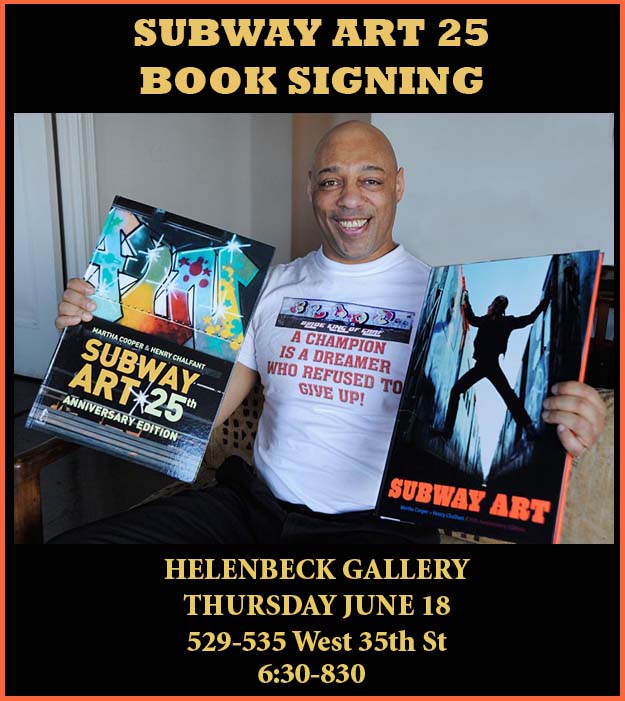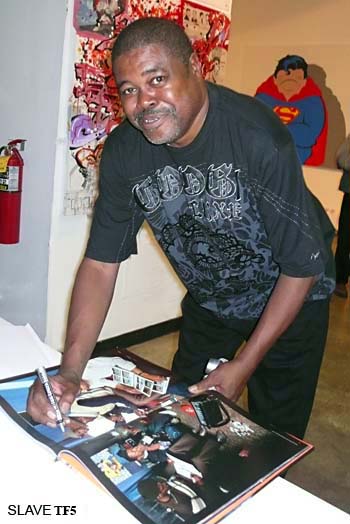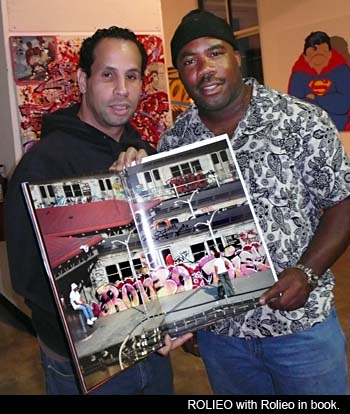 Slave Tf5 Dien and Rolieo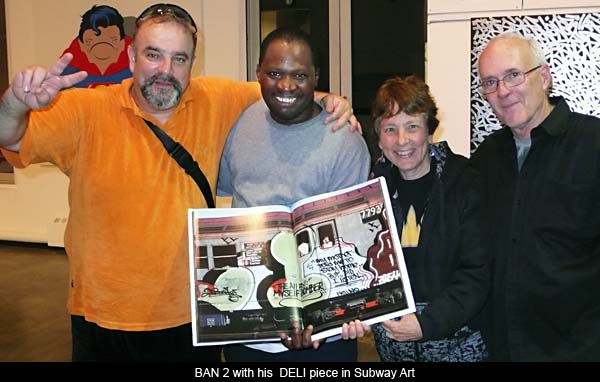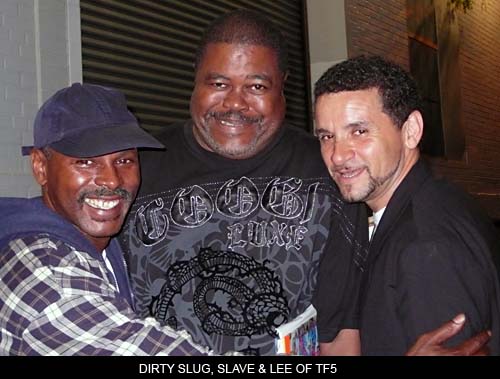 Blade,Henry Chalfant & Martha Cooper will be in London on June 25,2009 at the Thames & Hudson booksigning for the Subway Art's
25th Anniversary Edition.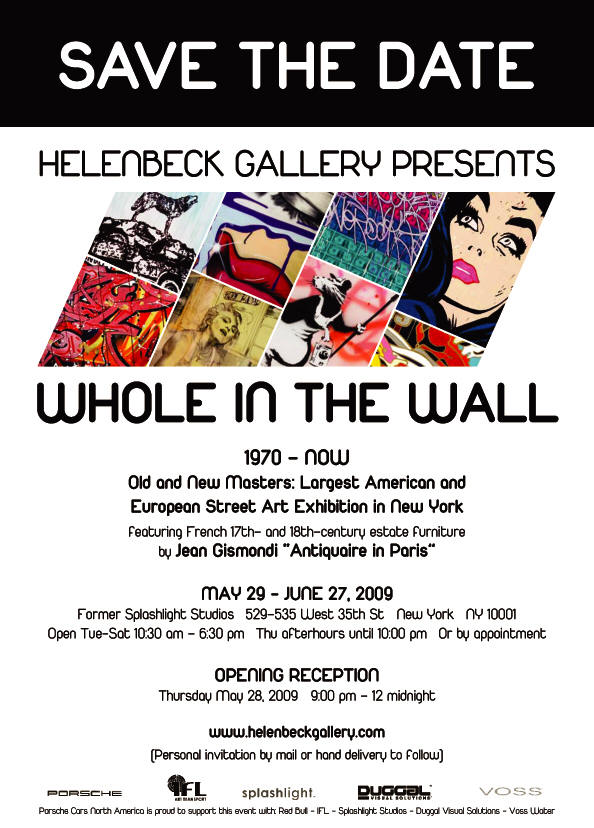 "Blade & Portia would like to send a special & heartfelt thanks to all of the 1,895 guests, fans & friends who came out to the opening night
to show their love & support to him & the Helenbeck Gallery ( Chantal. Brigitte & Jean Gismondi ) whomade all of this possible. We'd also
like to thank all of the sponsors who backed this historical event! Last but not least,we'd like to thank everyone involved in transforming the
Splashlight into the beautifully elegant palace it became to serve as a perfect venue!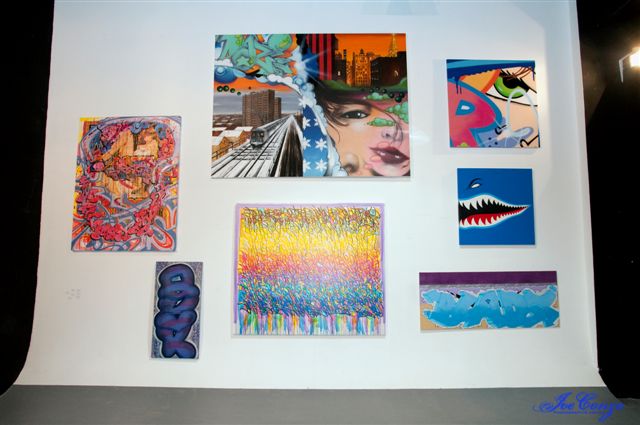 Assortments of art at the opening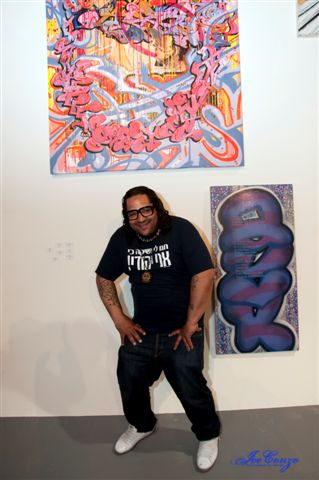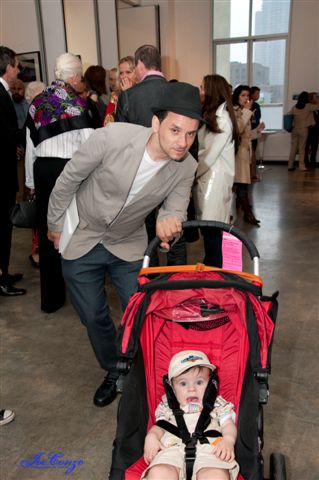 SHARP LEE WITH SON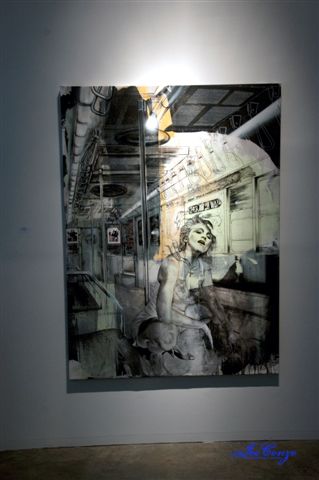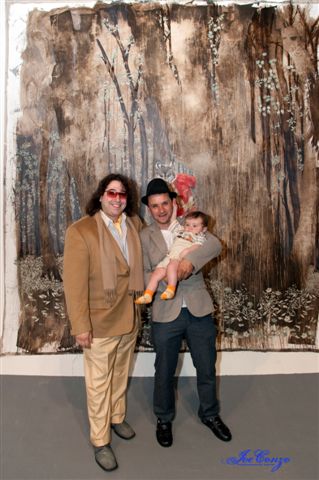 LEE'S MADONNA GUEST AND LEE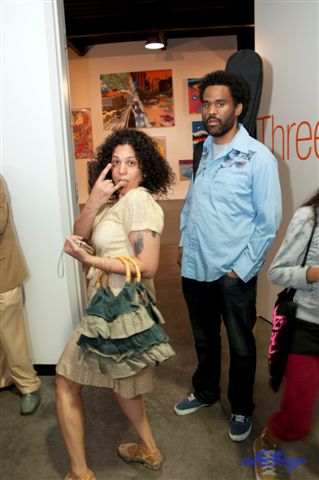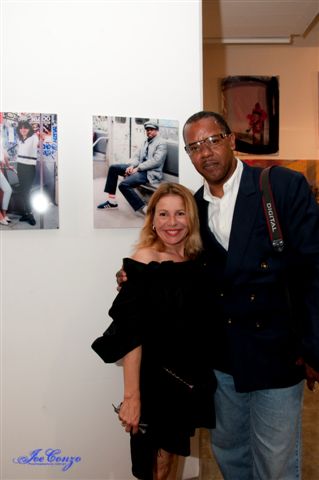 SASHA JENKENS AND WIFE BRIGITTE AND SHABAZZ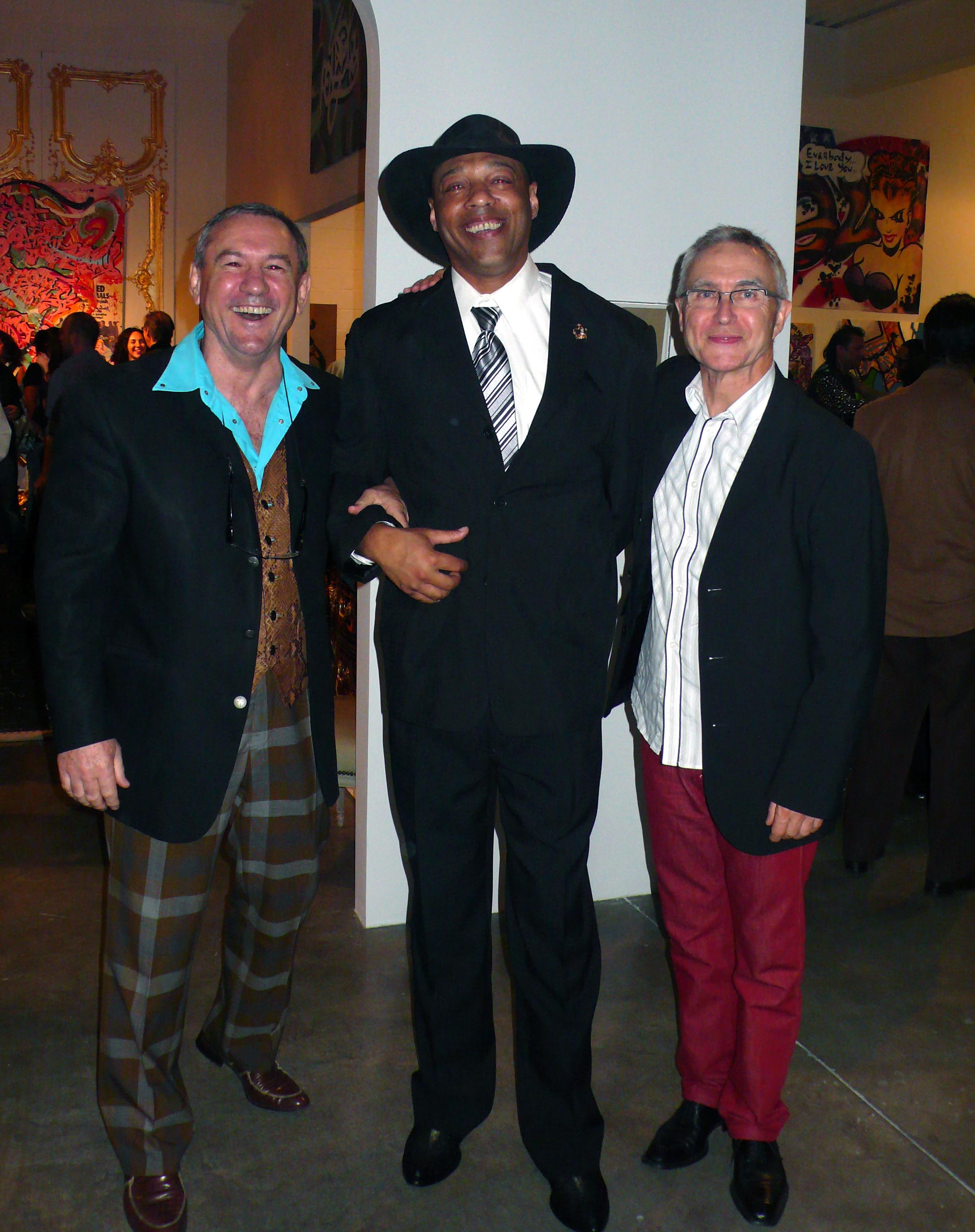 BLADE WITH CLAUDE AND CATHERINE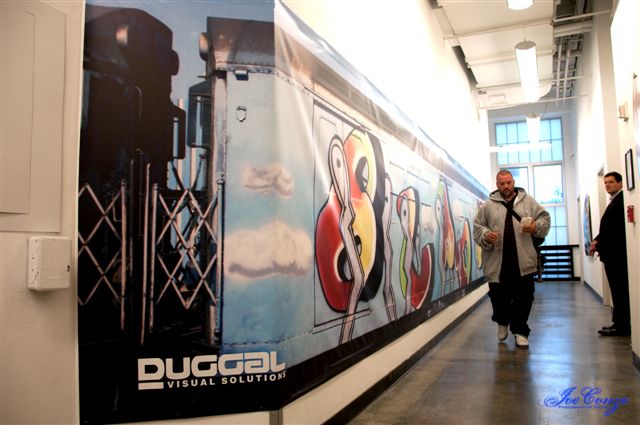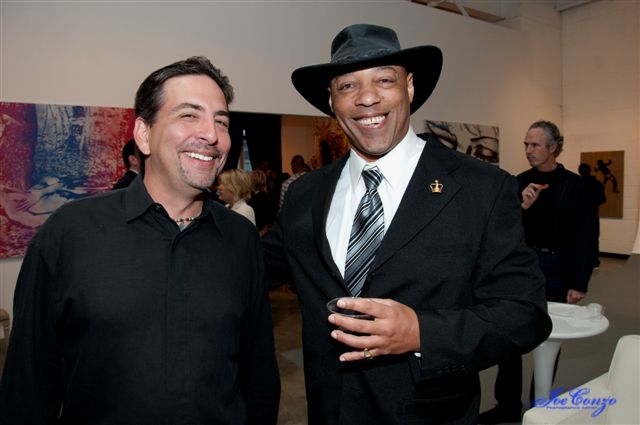 BANNER SPONSORED BY DUGGAL JASON AND BLADE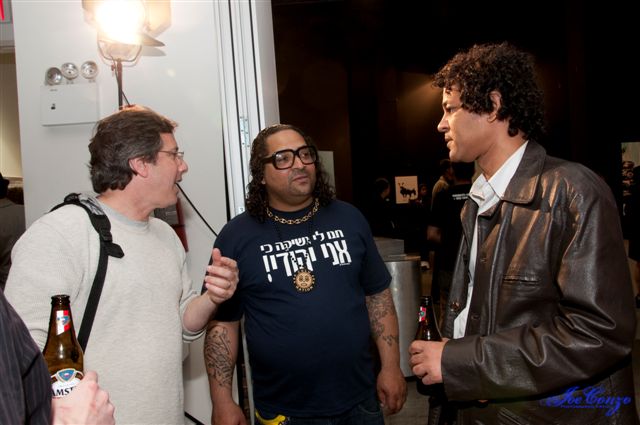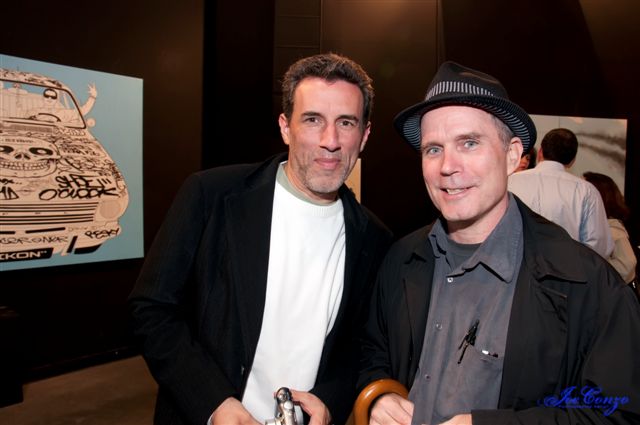 SHARP AND DAZE CRASH AND CHARLIE AHEARN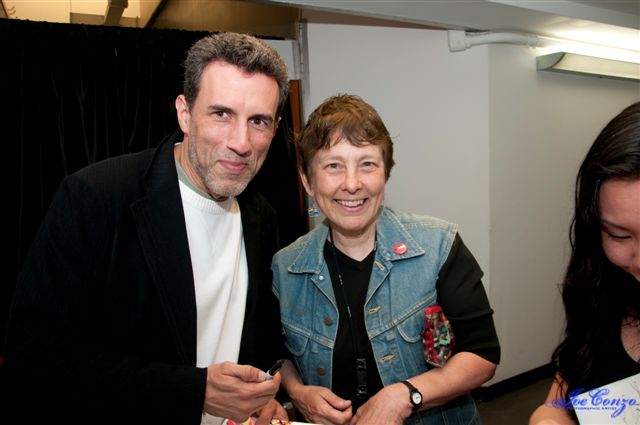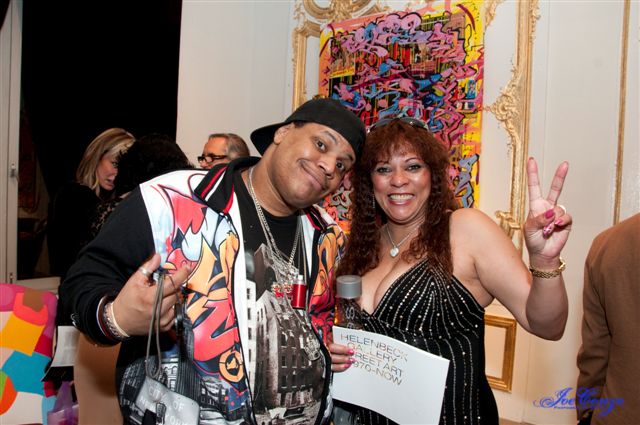 CRASH AND MARTHA COOPER NIC ONE AND PORTIA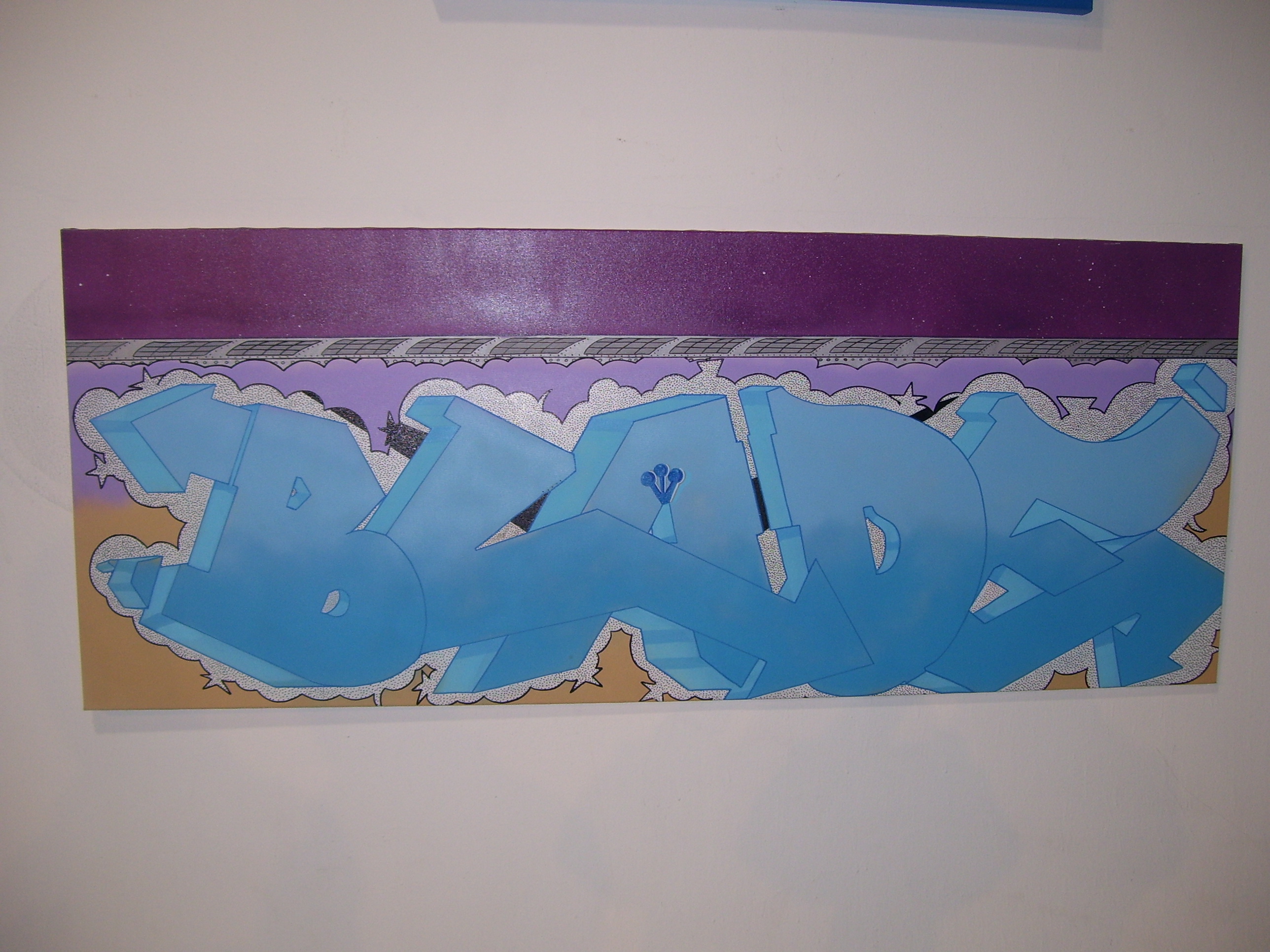 BLADE'S BLUE PASTEL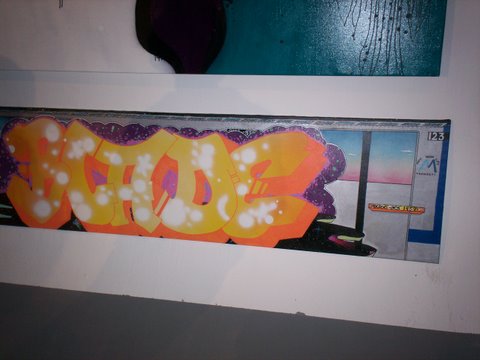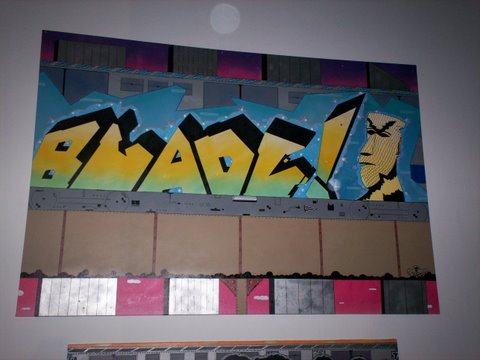 BLADE'S SUNKIST BLADES BOOBAH RETURNS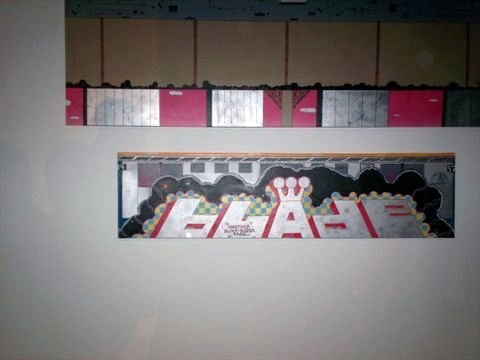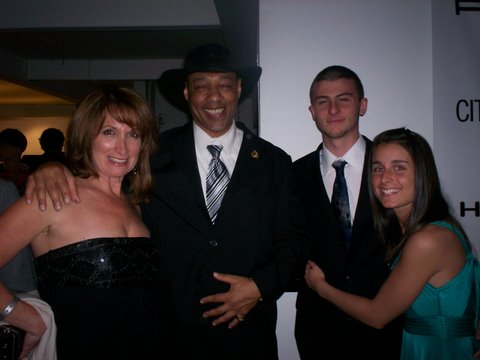 ANOTHER BLOCK BUSTER PROD. SUE BLADE MICHAEL SUZY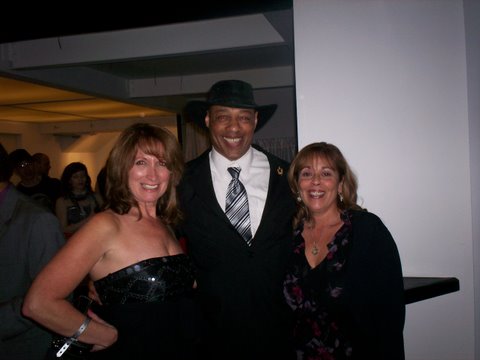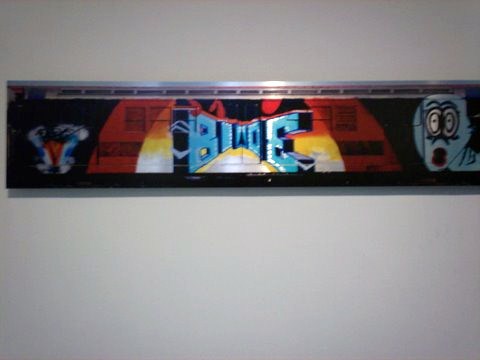 SUE BLADE MIMI BLADE'S DOUBLE TAKE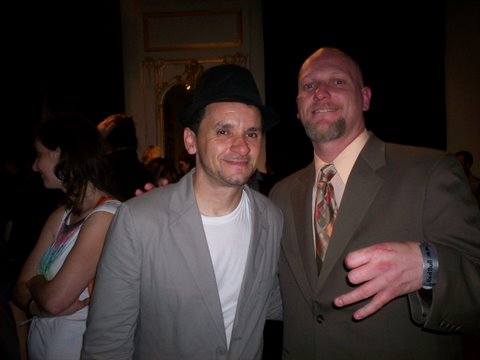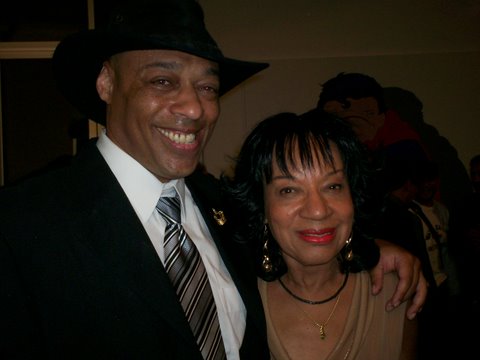 LEE AND MATT BLADE AND MOM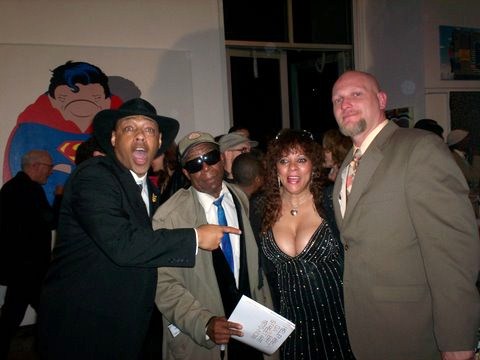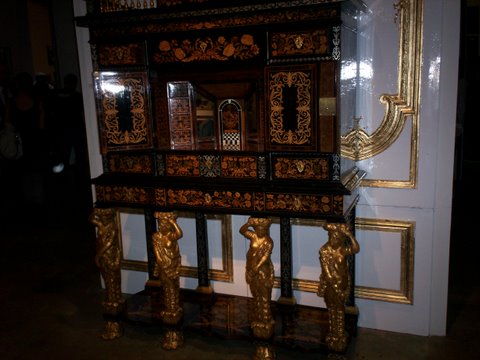 BLADE SHADOW PORTIA AND MATT LOUIE THE 14 AMOIRE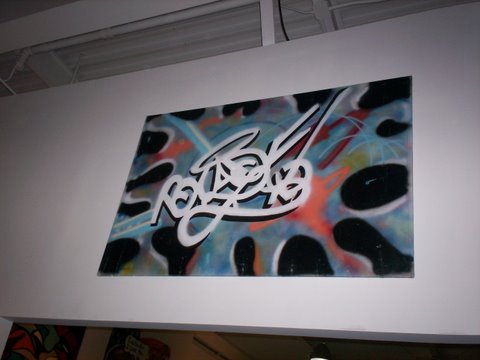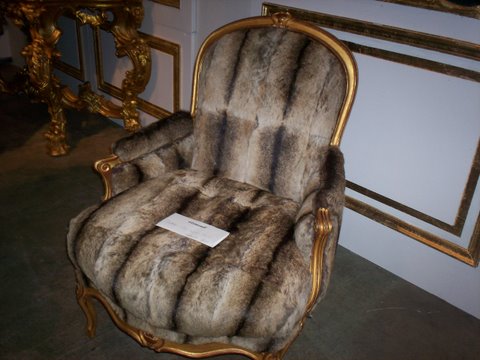 BLADE'S TIME WARP 4/84 LOUIE THE 14 RABBIT CHAIR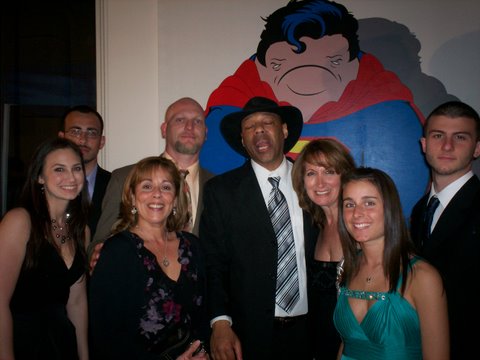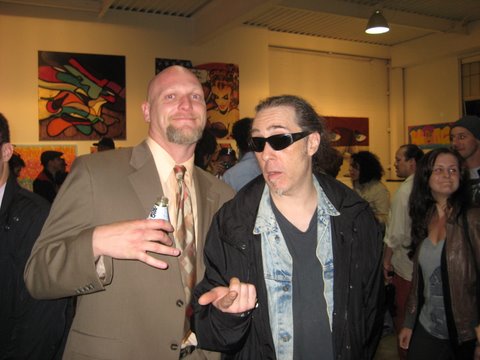 BLADE AND FRIENDS MATT AND REVOLT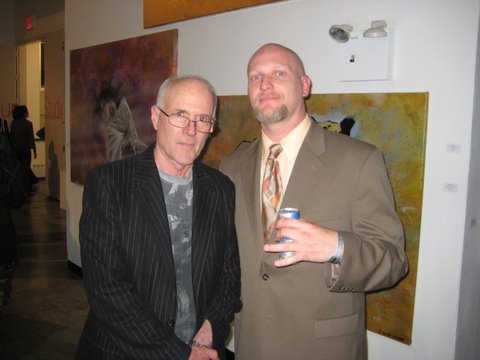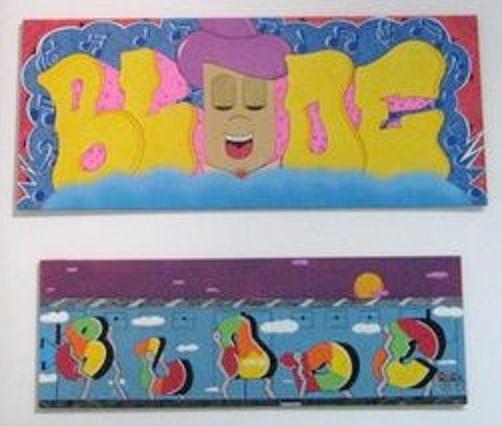 HENRY CHALFANT AND MATT BLADE PARTIES HARDY AND MECHANICAL LETTERS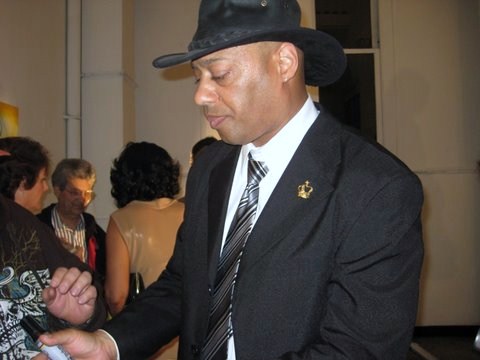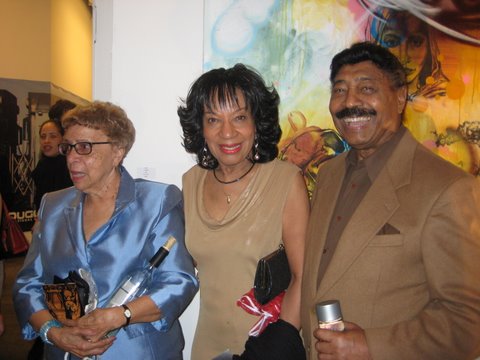 KING BLADE BLADE'S GOD MOTHER (RUBY) MOM AND DAD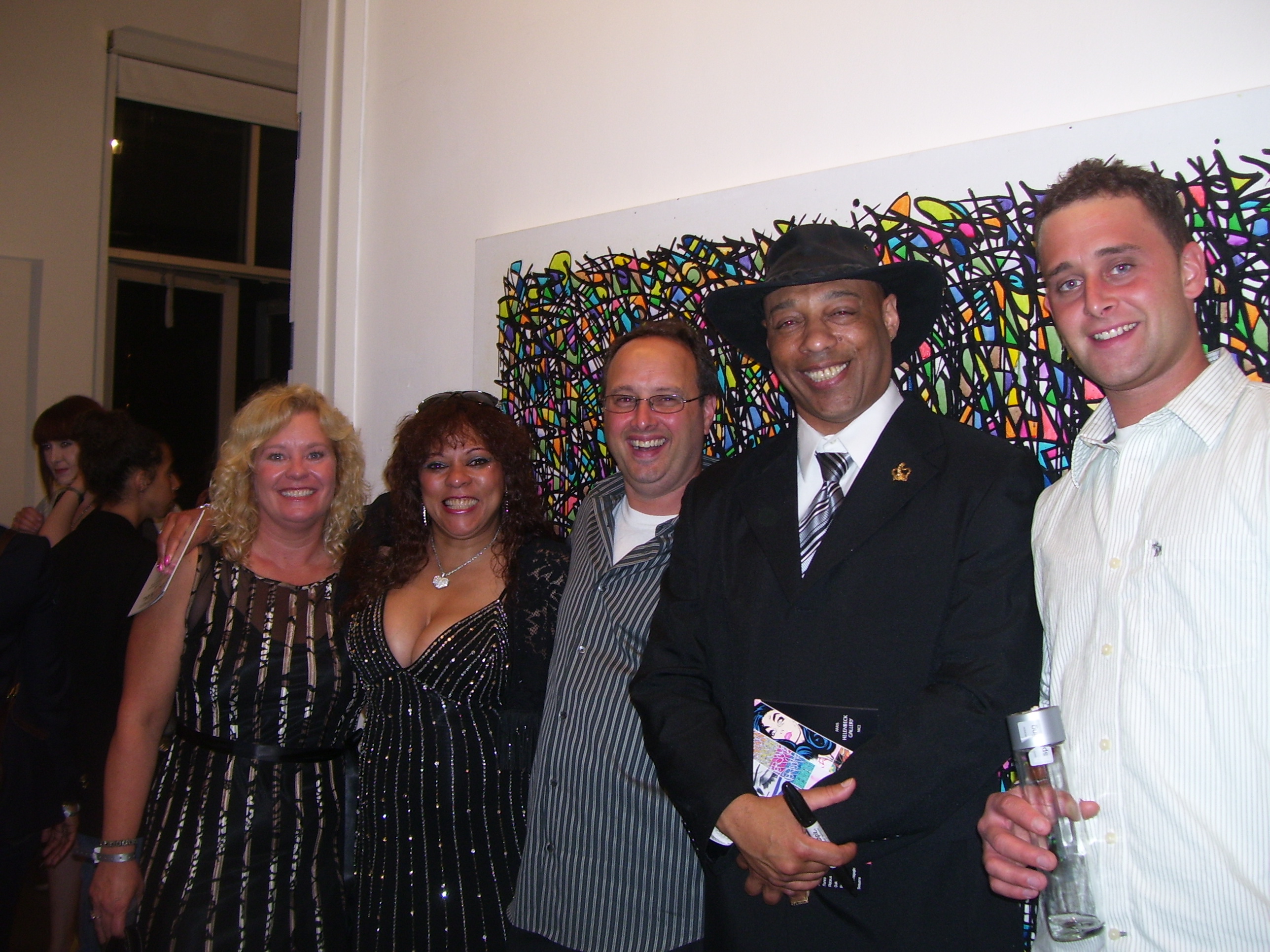 CATHY PORTIA GEAR BLADE AND JOHN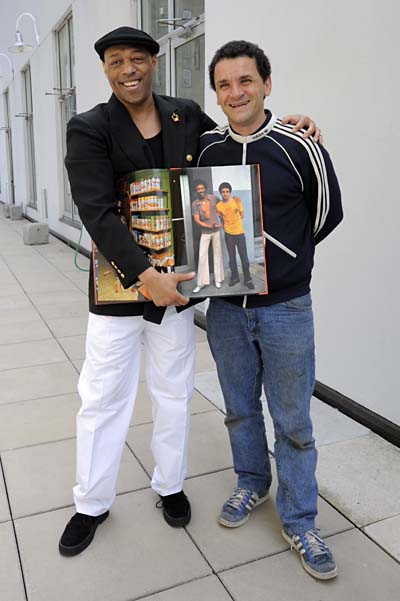 Blade & Lee now Blade is 52 & Lee is 48.In 1982.Blade was 25years old & Lee was 21!
All the material in this site / Copyright-Protected. All Rights Reserved. NO Reproduction Rights IS granted