Blade has NO signed agreement with any artist to copy his works, and has NOT participated in the makings of them.
All paintings are a FRAUD! without his personal signature.
Blade would like to thank everyone for their support over the years.
Blade's Collaboration with supreme is in Stores Globally. Paris,London,Japan & Los Angeles Ca & NYC
DALEK,
DAN WITZ,
ELLE,
GILF!,
ICY AND SOT,
QUEEN ANDREA, SWOON,
TIM OKAMURA,
VEXTA
BLADE,
OLEK, EL MAC,
MORTEN ANDERSEN,
MICHAEL TAKACKS,
RUNE CHRISTENSEN, ECB, BASE23,
NABLAEROED,
JAMES REKA,
ALEX DIAMOND
DEM189, FINOK, LORO VERZ,
ASHEKMAN,
FAILE, CAMERON PLATTER, STINKFISH, STENCILE NETWORK
DEMSKY, NOOTK, FRANS SMIT, HARIF GUZMAN, SHELTER SERRA
Digard Auction House in Paris
june 27th
SOLD

HENK PIJNENBURG - "THE INNER STRANGER OF MY BEING"
Blade's solo show at the Hausammann Gallery in the Wynwood District of Miami Florida
Meet Blade live at the openinG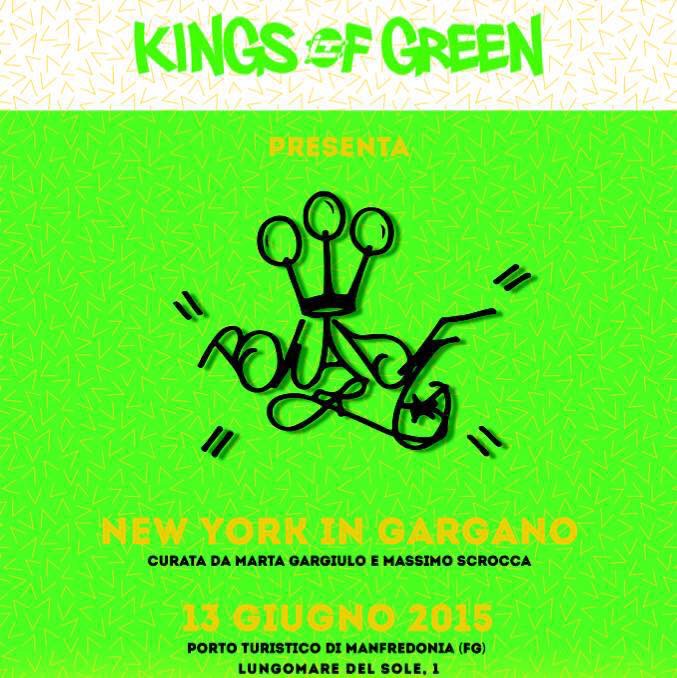 Meet Blade in Foggia & Manfredonia
Italy on June 8-13,2015.
he will be painting live.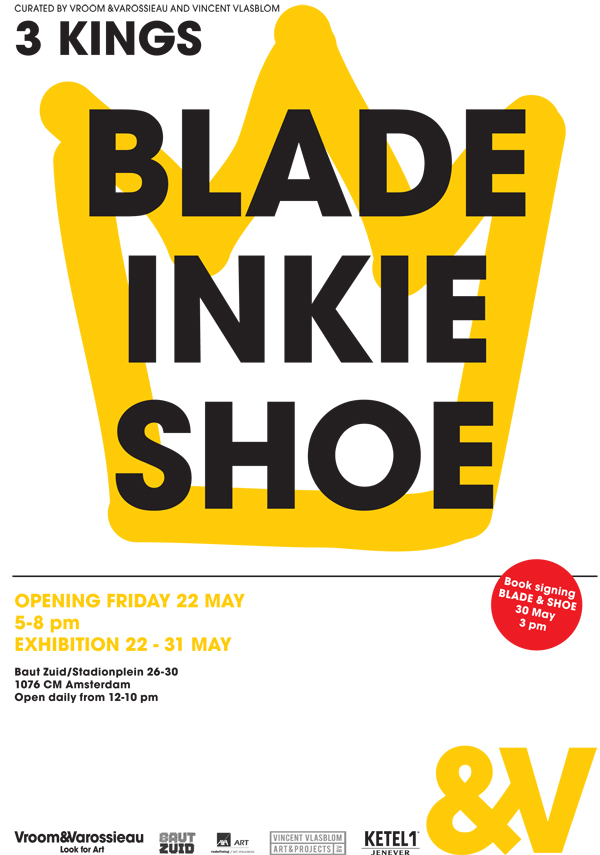 Meet Blade, Inkie & Shoe live May 22 2015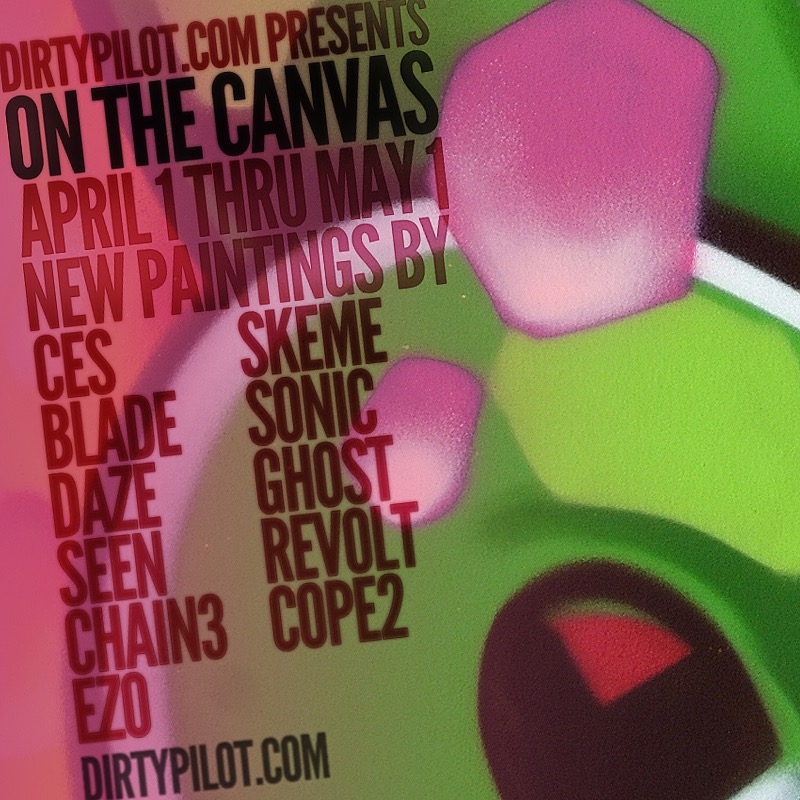 Dirtypilot.com April 1-May 1,2015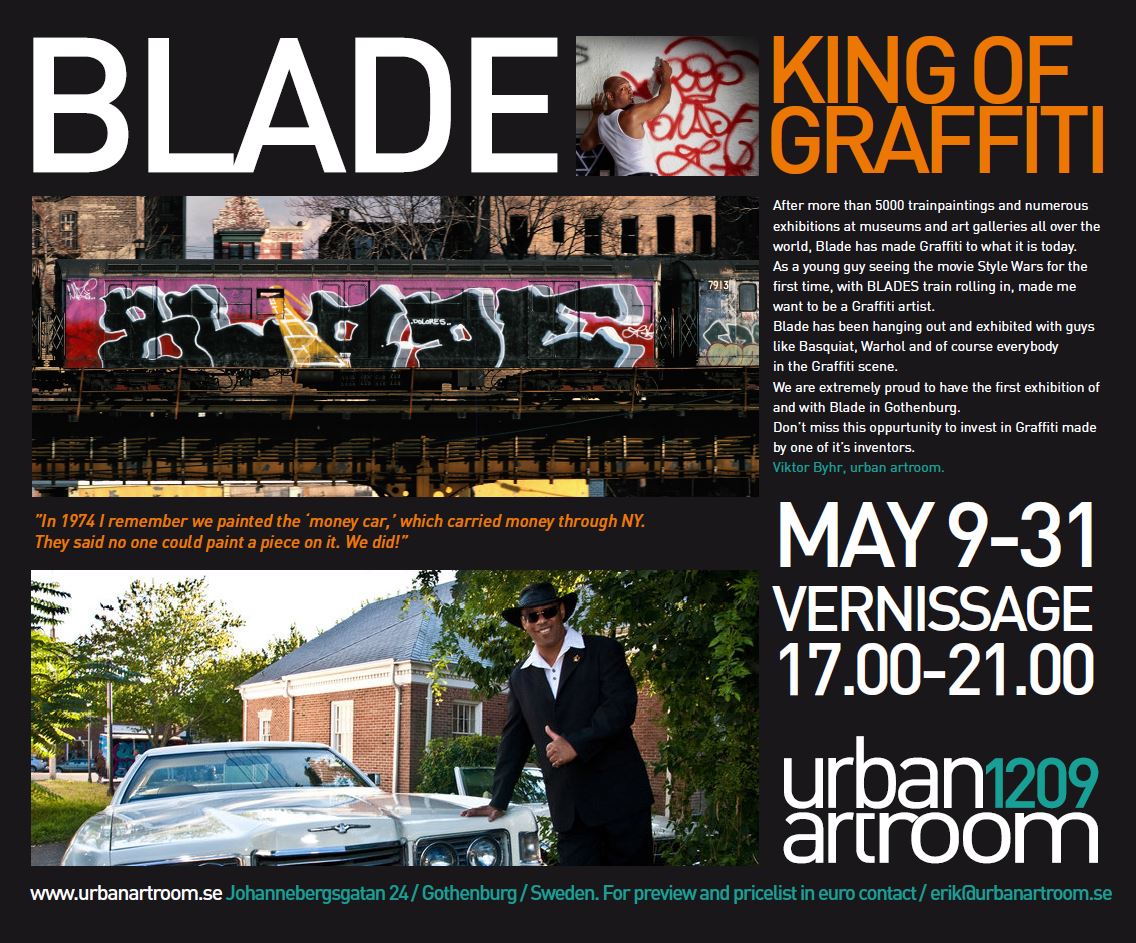 Gothenburg, Sweden May 9- 31,2015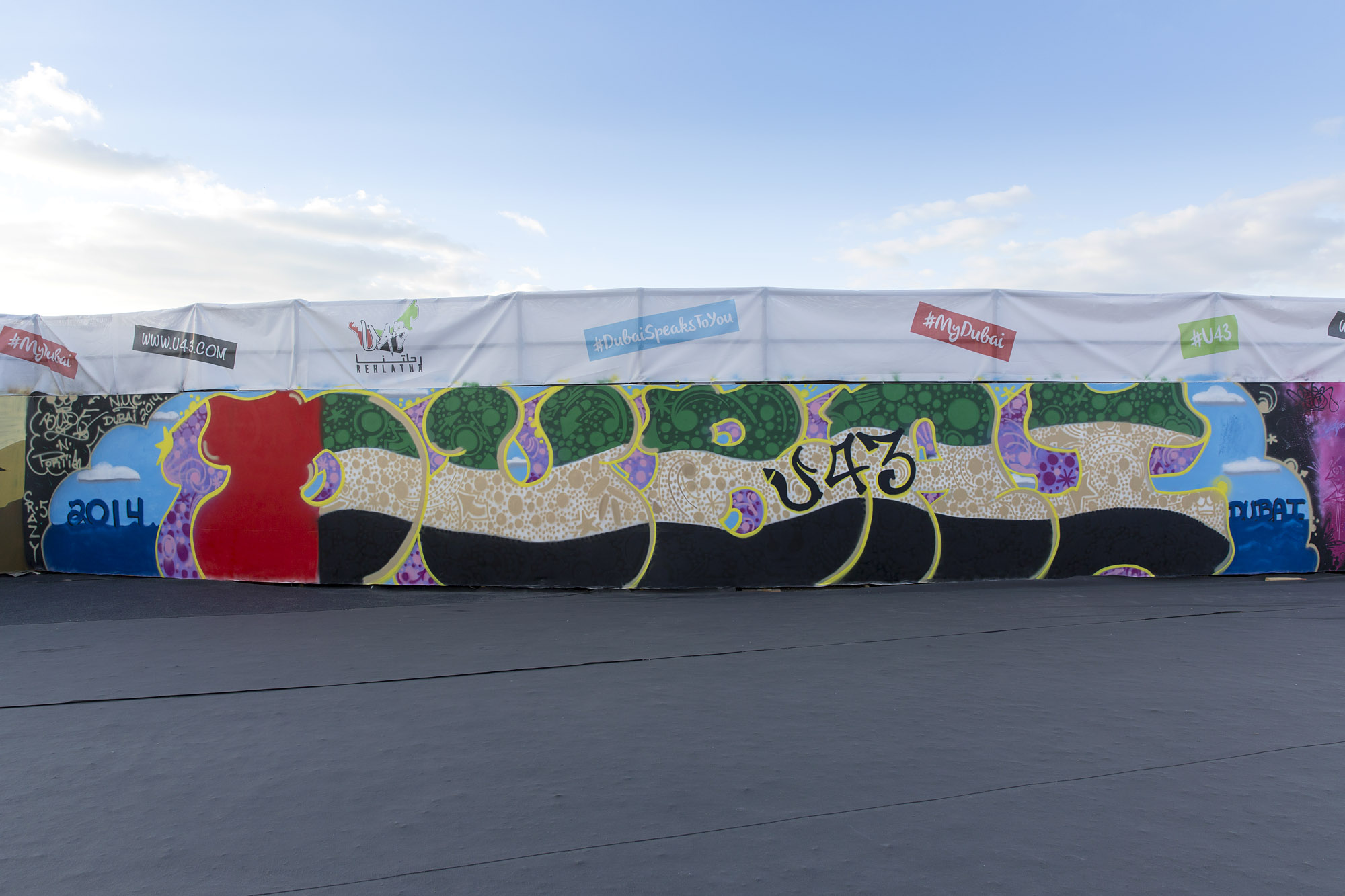 Blade helps Break the Guinness book of World Records
in Dubai (UAE) with the World's largest Grafitti scroll.
November 21- December 1,2014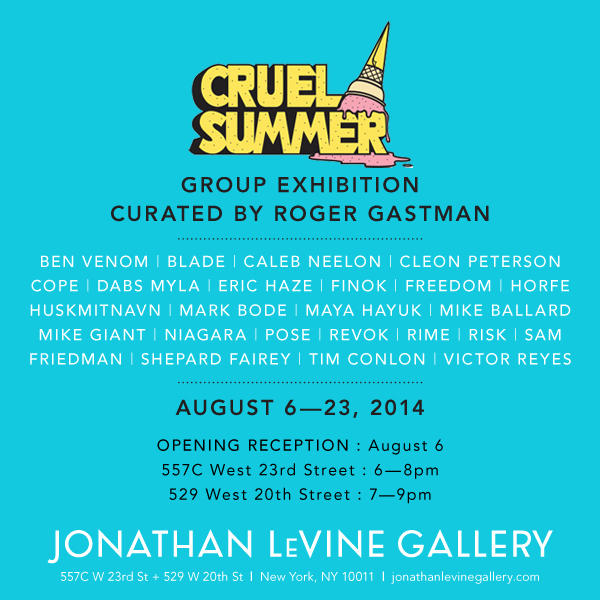 meet Blade at the Jonathan Levine Gallery on August 6,2014 group show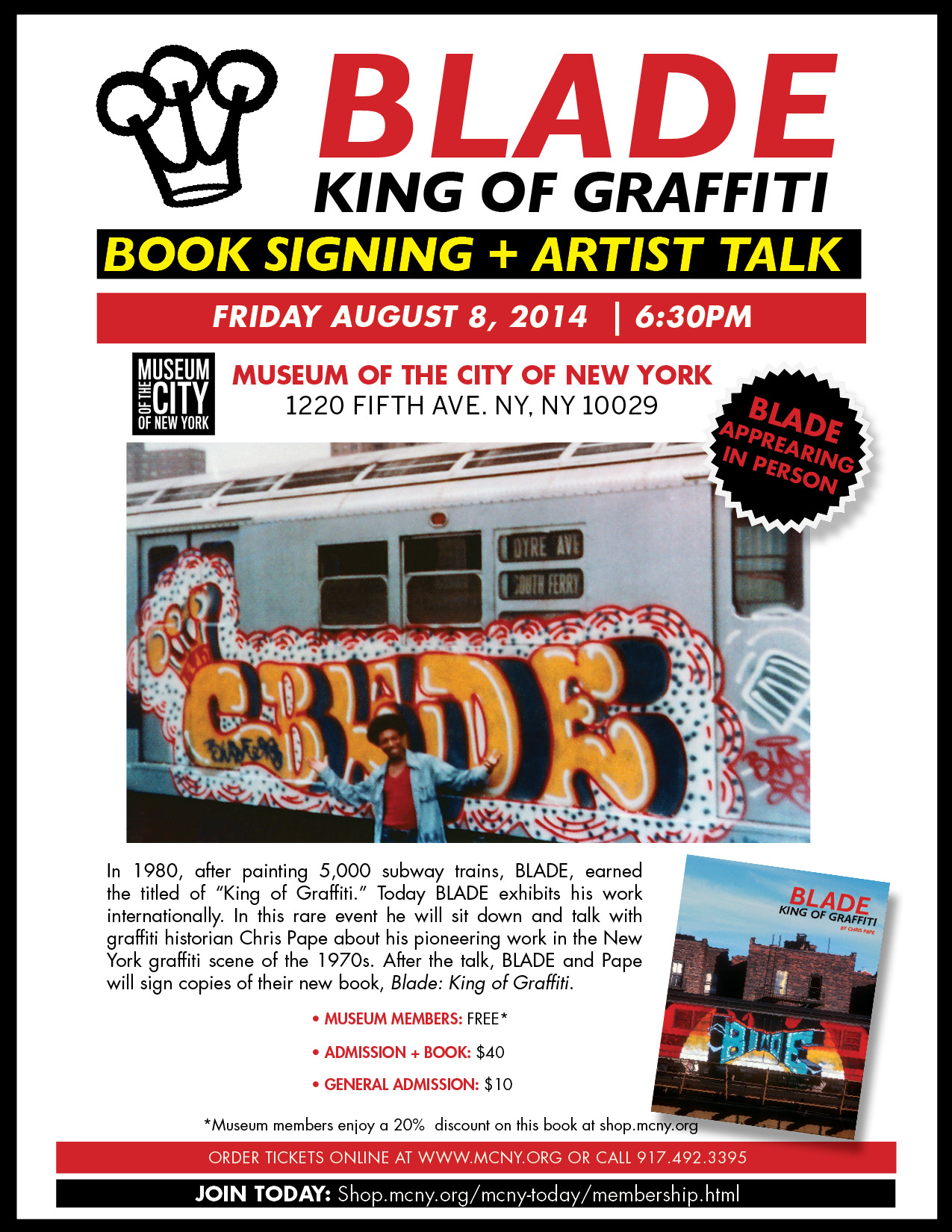 Museum of the City of New York / Blade's booksigning August 8,2014
Meet Blade live in Stockholm Sweden August 12 - 18, 2014
LOFT.297
LOFT.297 is an art gallery located in the heart of Amsterdam. With Blade as its openings exhibition, LOFT.297 positions itself as THE temporary art gallery of street art. We love to meet you at our gallery. Please feel free to contact us for making an appointment to view Blade his best work.
LOFT:
A large, usually unpartitioned floor over a factory, warehouse, or other commercial or industrial space.

Exhibitions

BLADE

KING OF GRAFFITI

For its opening

exhibition

, Loft297 proudly invites you to a presentation of one of the most influential artists of New York's Urban Art. We are able to host the founder of graffiti art himself: Blade, the King of Graffiti.

Using the name BLADE, Steven Ogburn began writing graffiti in the early 1970s, during the infancy of what would grow to be a worldwide art movement. The trains were his canvas, the tracks were his gallery, and his public were the millions of people who saw his work as it sped past them or halted in front of them every day. This solo exhibition will consist of a variety of sketches, drawings, and a wall-to-wall canvas. Besides the exhibition, Blade will use this opportunity to present his latest book, "The King of Graffiti."



You are more than welcome to come take a look for yourself on Friday, May 23rd, from 16:00 till 22:00 . If you are unable to be here, feel free to give us a call (monday till saturday, evenings included). Blade's work will be exhibited till the 3th of July by appointment.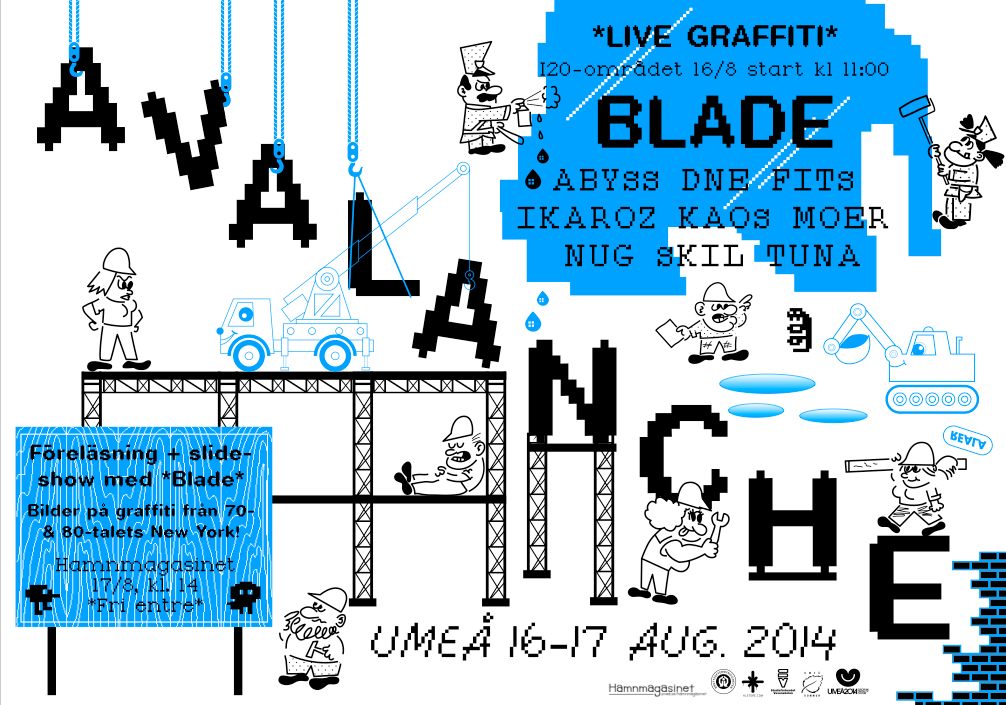 Meet Blade in Umea, Sweden!
Aug, 16-17 2014
City Lore
is pleased to announce our inaugural exhibition
Henry Chalfant & Martha Cooper's All-City Graffiti Archive

Opening Reception
Thursday, April 3
rd,
6-9pm
Photographed during the "Golden Age of Graffiti" in the '70s and early '80s, Chalfant and Cooper's images of graffitied subway cars are among the major documents of American popular culture in the late twentieth century. Moving Murals presents the images in a wall to wall mosaic of over 850 muraled trains, creating an ultimate All City graffiti trainyard environment. Complimenting the murals: photographs of the writers in their element.
And for the first time, the exhibit provides an interactive audience experience through the addition of Chalfant's recently published iBook viewed on a large screen, complete with the train image archive, artist interviews, and videos.
These classic train murals, which have been the inspiration and guide for thousands of youthful artists around the world, did not survive on the trains for long before the city cleaned the cars, or the artists' rivals painted over them. Chalfant and Cooper's patience and determination in hunting down and capturing these ephemeral masterpieces with their cameras has left the world with a representative cross section of some of the best work by the most talented young artists who painted New York City's subway cars during the golden age. These images pay homage to the young artists from the City's outer boroughs whose work-though often dismissed as vandalism-challenged contemporary fine arts standards, and became the visual component of the hip hop culture that was born on the streets of New York City.
Vlasblom Art & Projects bv
Vincent Vlasblom
Manager director

Mail: vlasblom@art-and-projects.nl
Mobile: +31653638800

Manager, Agent en distributor:
Europe / Eastern Bloc countries/ Middle and Far East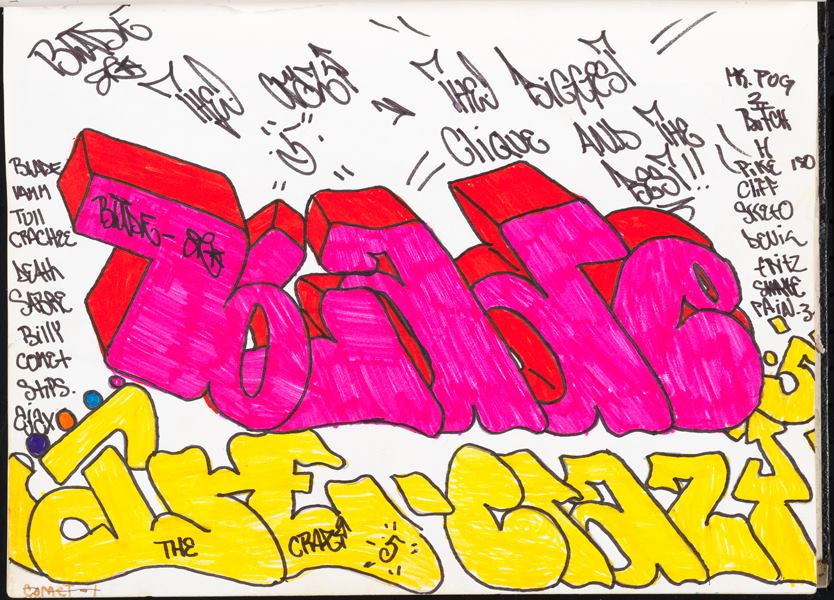 This original sketch from 1974-75 will be on Display
at the Museum of the City of New York
in the Martin Wong collection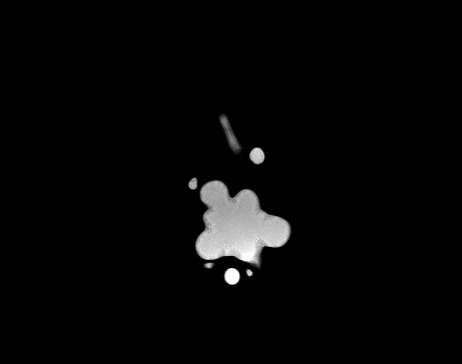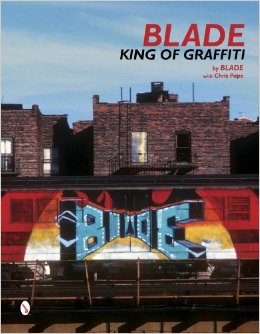 Blade will be signing his new book, Blade King of Graffiti
(Los Angeles,California)
on August 30th- September 13,2014.
7Th Letter flagship store/ gallery.
Blade's new book is coming out. Amazon is taking pre orders now.
256 pages of mind blowing Graff from the early 70s.
only 10,000 books will be printed
so pre order your copy now!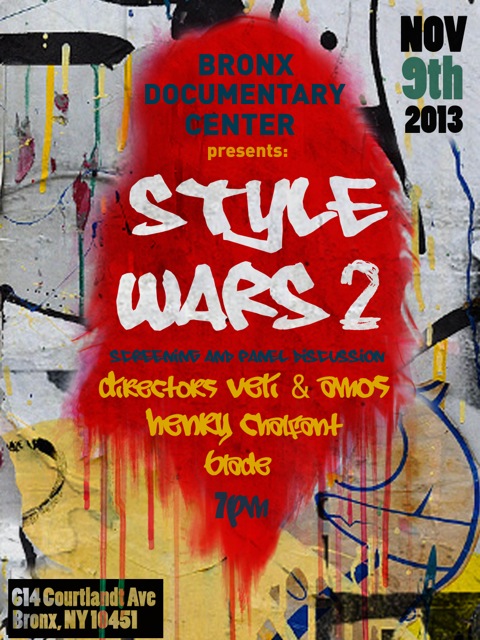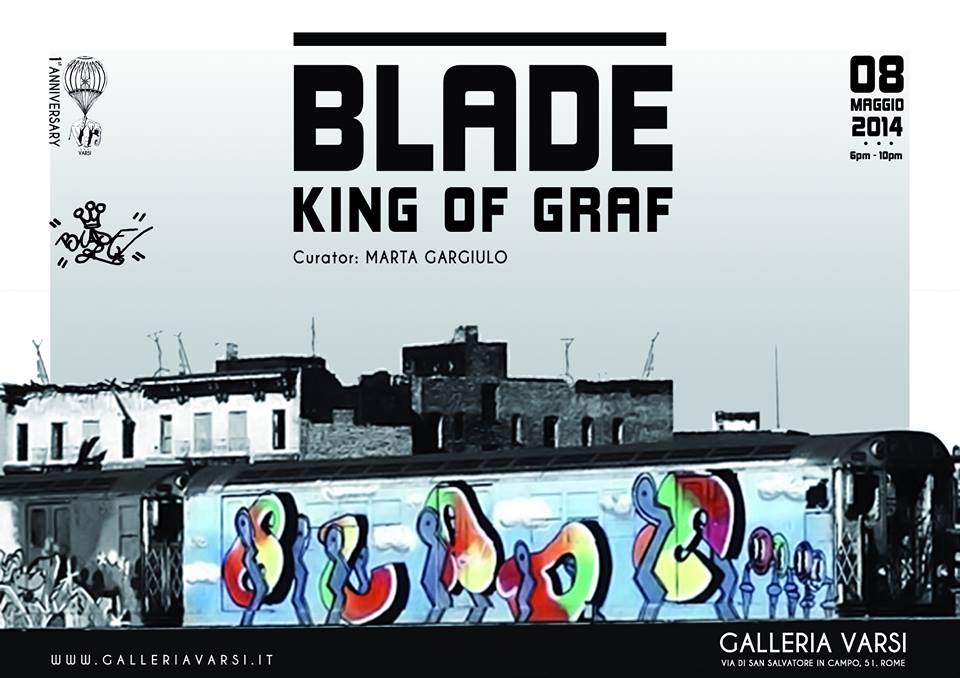 Meet Blade live in Person in
Rome Italy
at Galleria Varsi
May 8,2014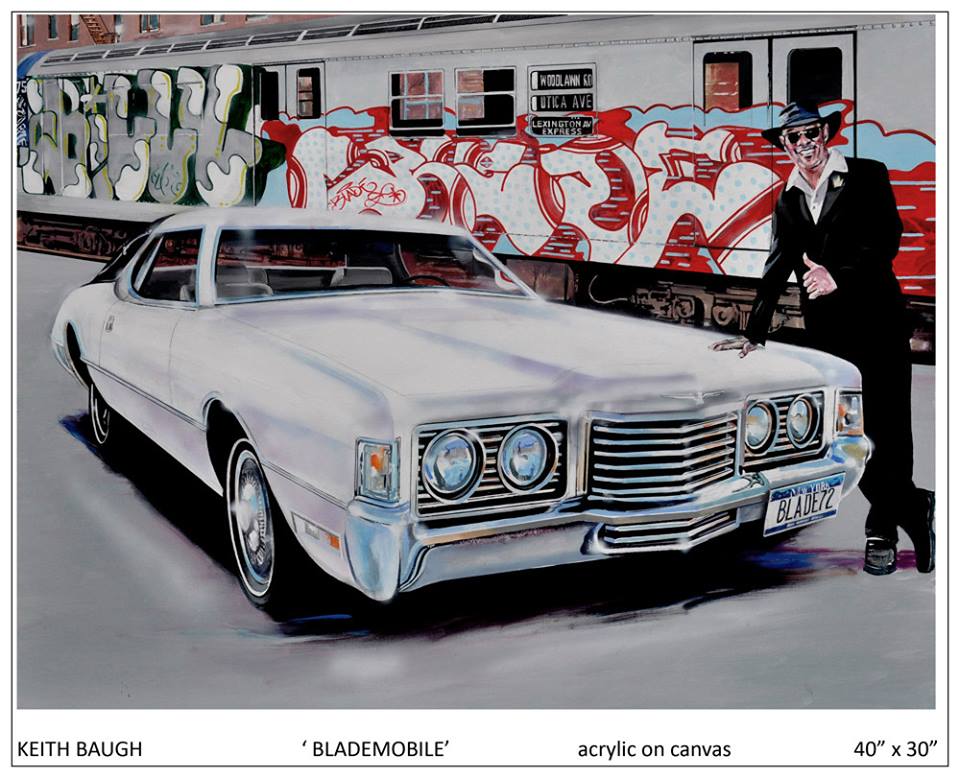 Blade's tribute painting by Keith Baugh.
Blade with his 1972 Thunderbird (Still in the mix at 56!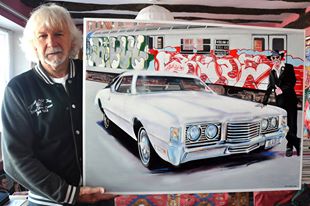 Keith Baugh (Artist & photographer) From London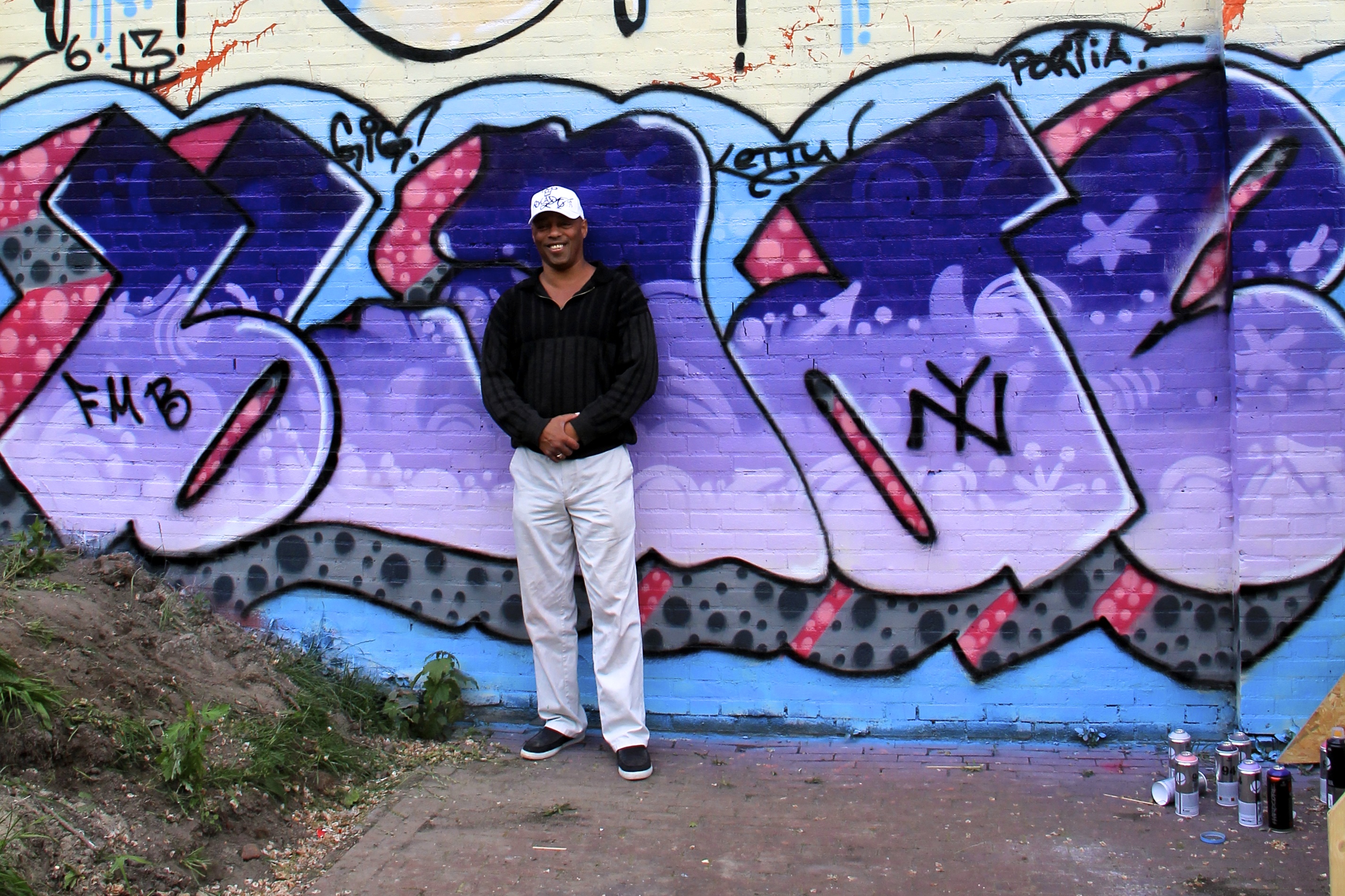 Blade standing in front of piece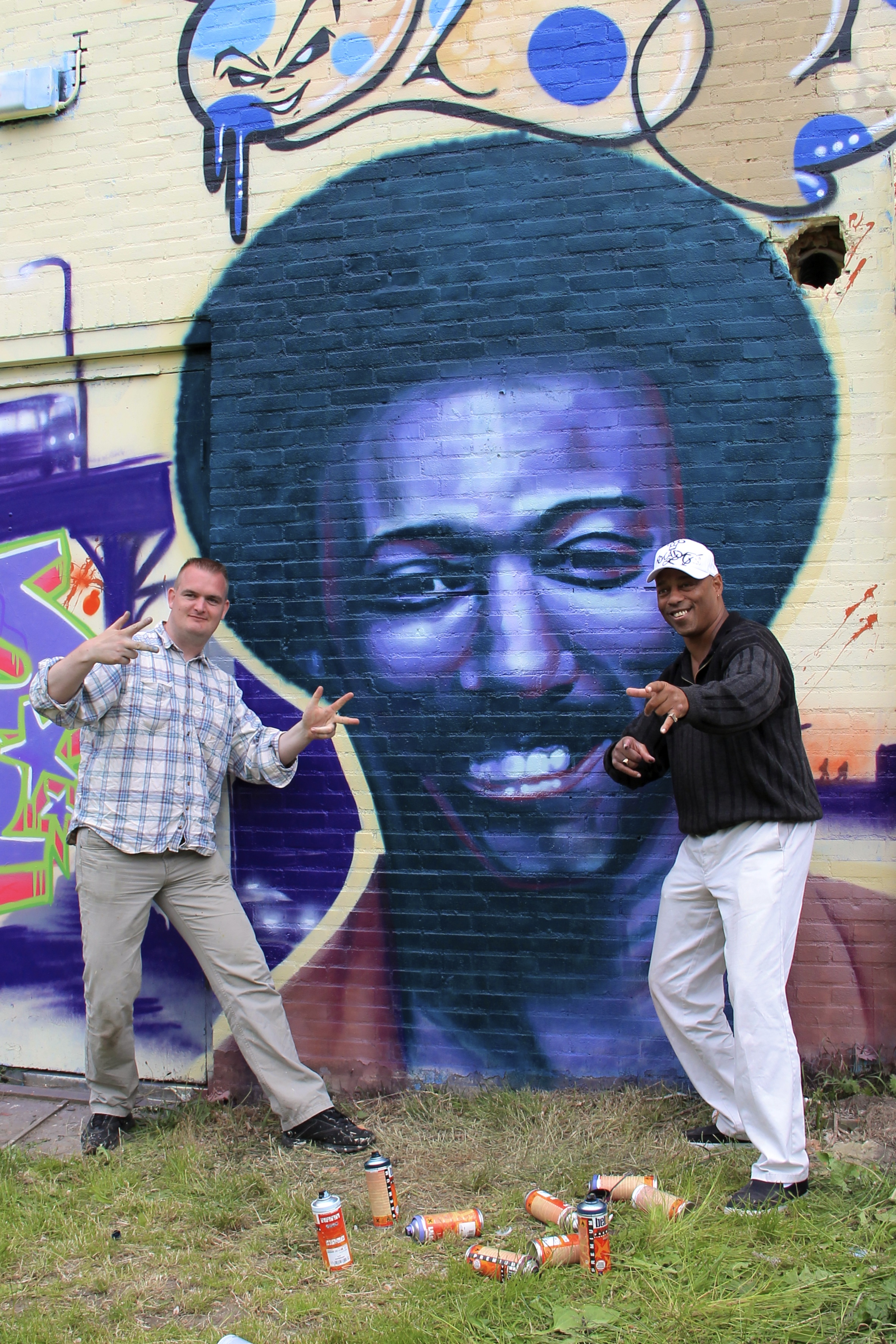 Blade's tribute wall in Alkmaar(Amsterdam)
with Pyro ( painted the wall) June 2013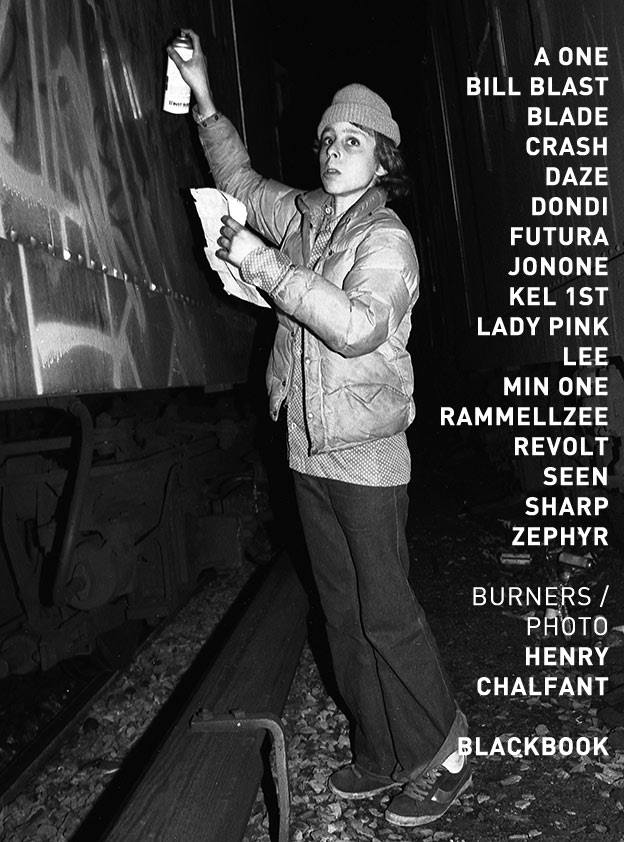 Group show at the Spacejunk Gallerie ( Willem Speestra ) Bayonne France May 22-June 22,2013.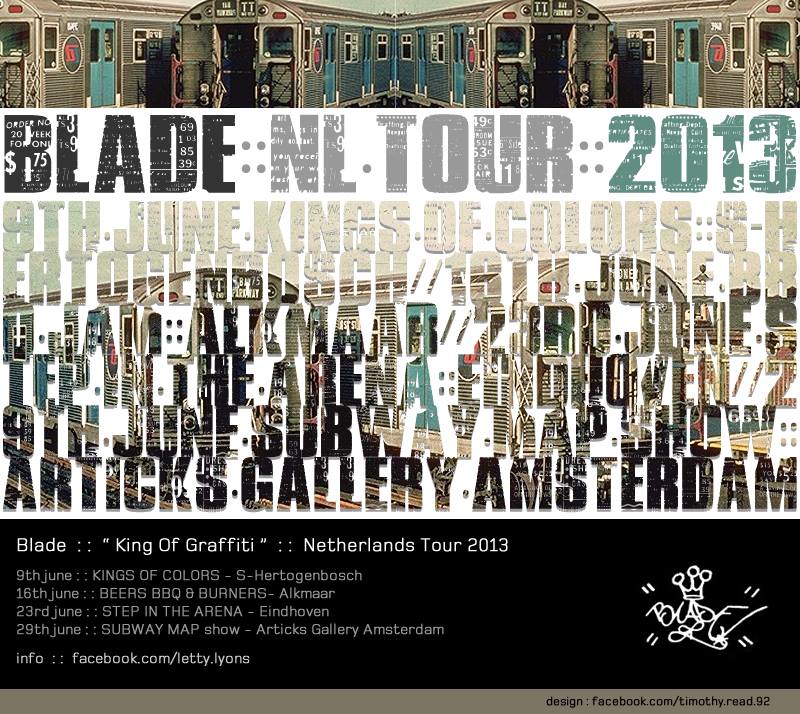 Galeria Koloru Team of Warsaw Poland
is representing Blade at their Gallery/Graffiti shop!!!!!

Blade paints live June 1st-8th in Viborg (Denmark)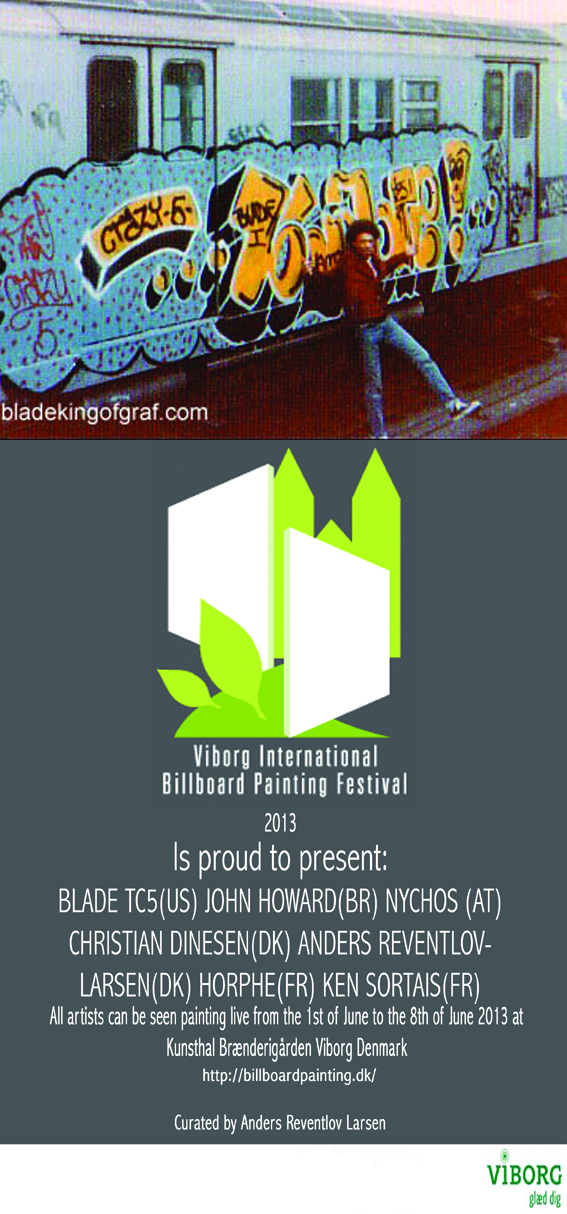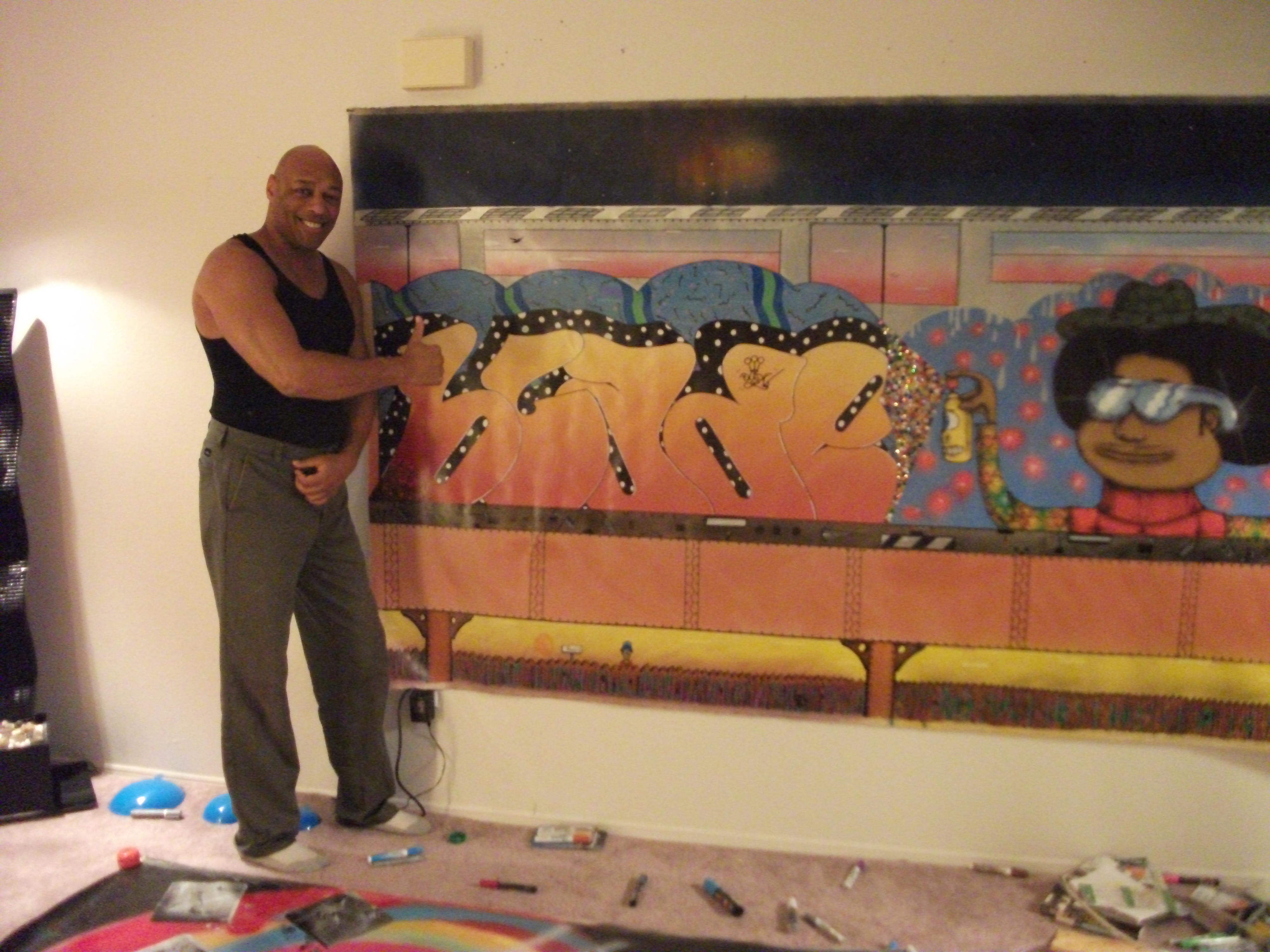 :Blade / Os Gemeos collaboration 2013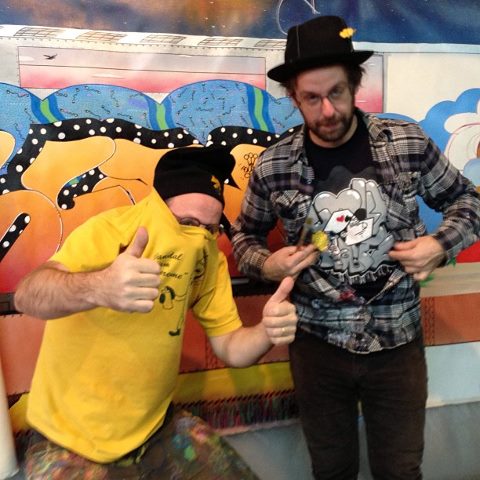 Os Gemeos working on their Blade/Os Gemeos collaboration.2013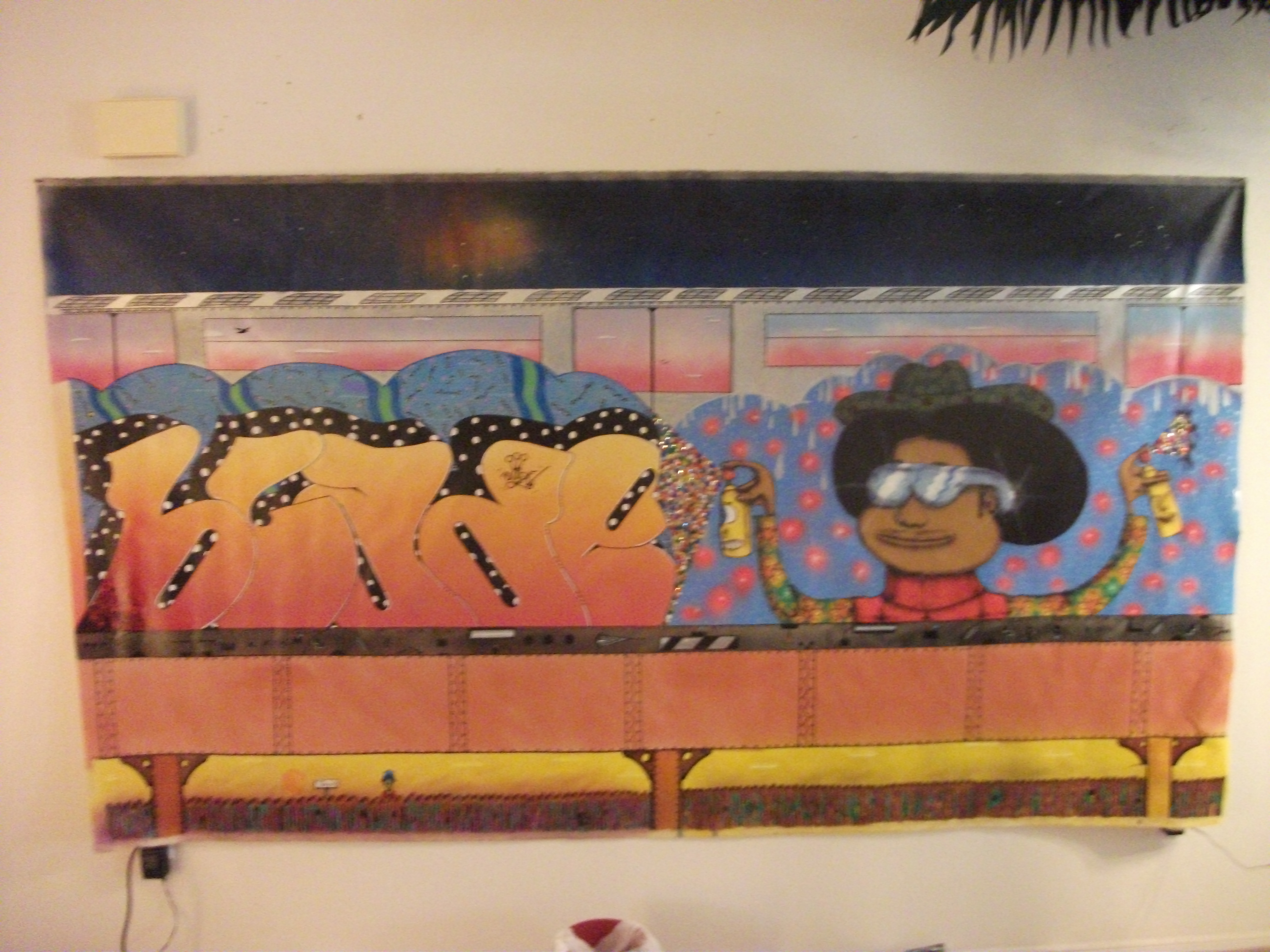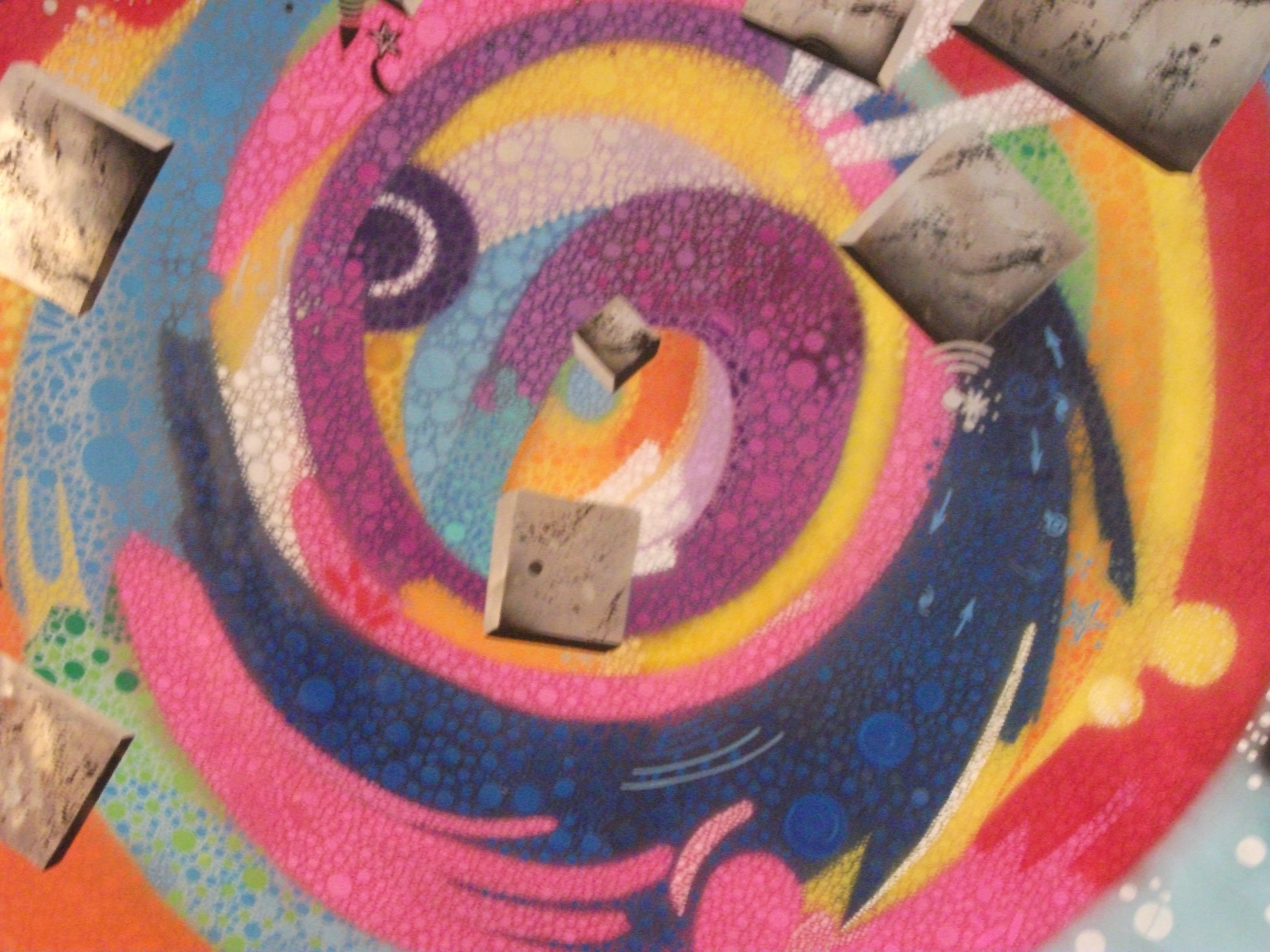 :Blade's new concepts for 2013(The Florida Faze)6x10 feet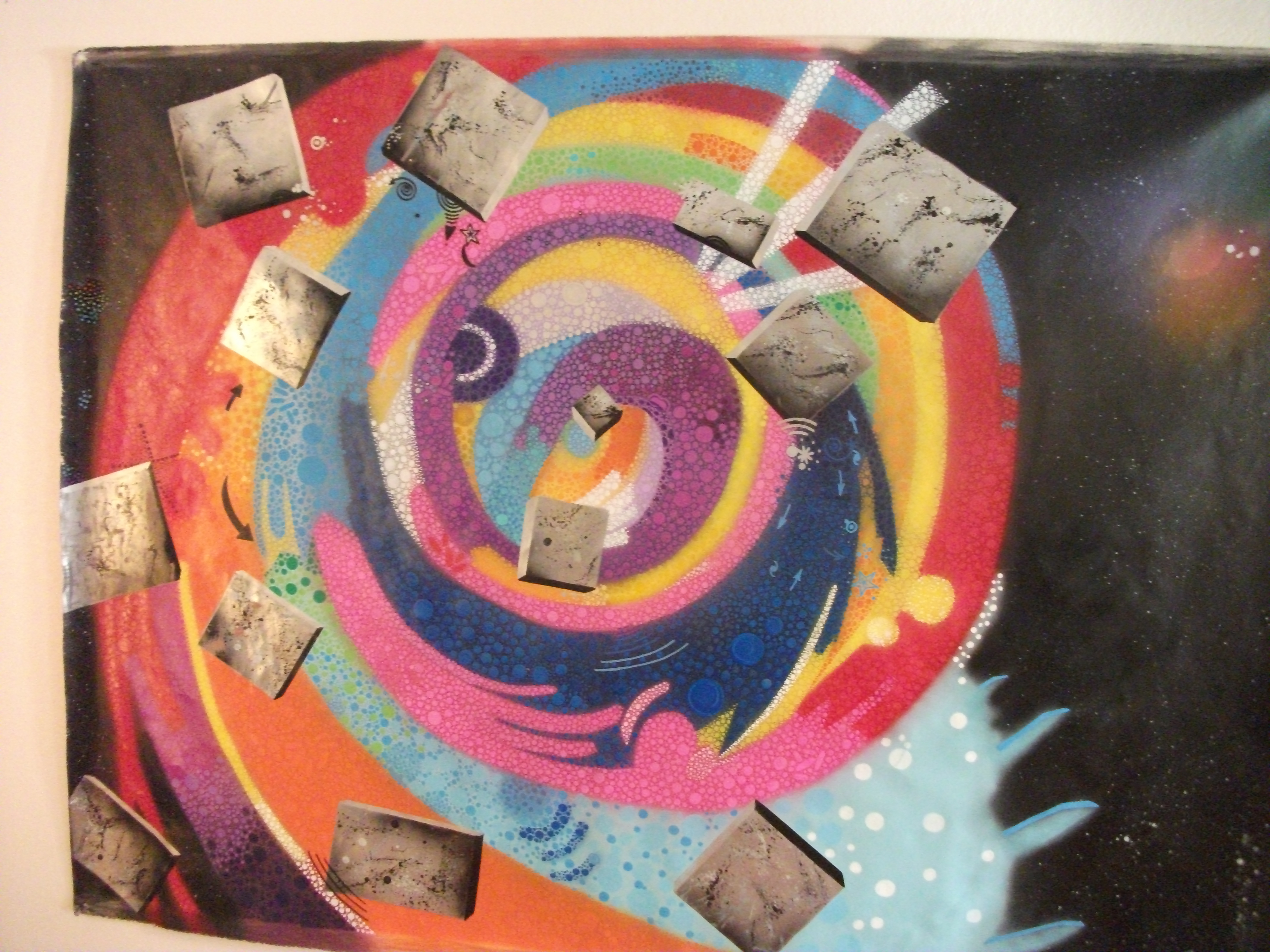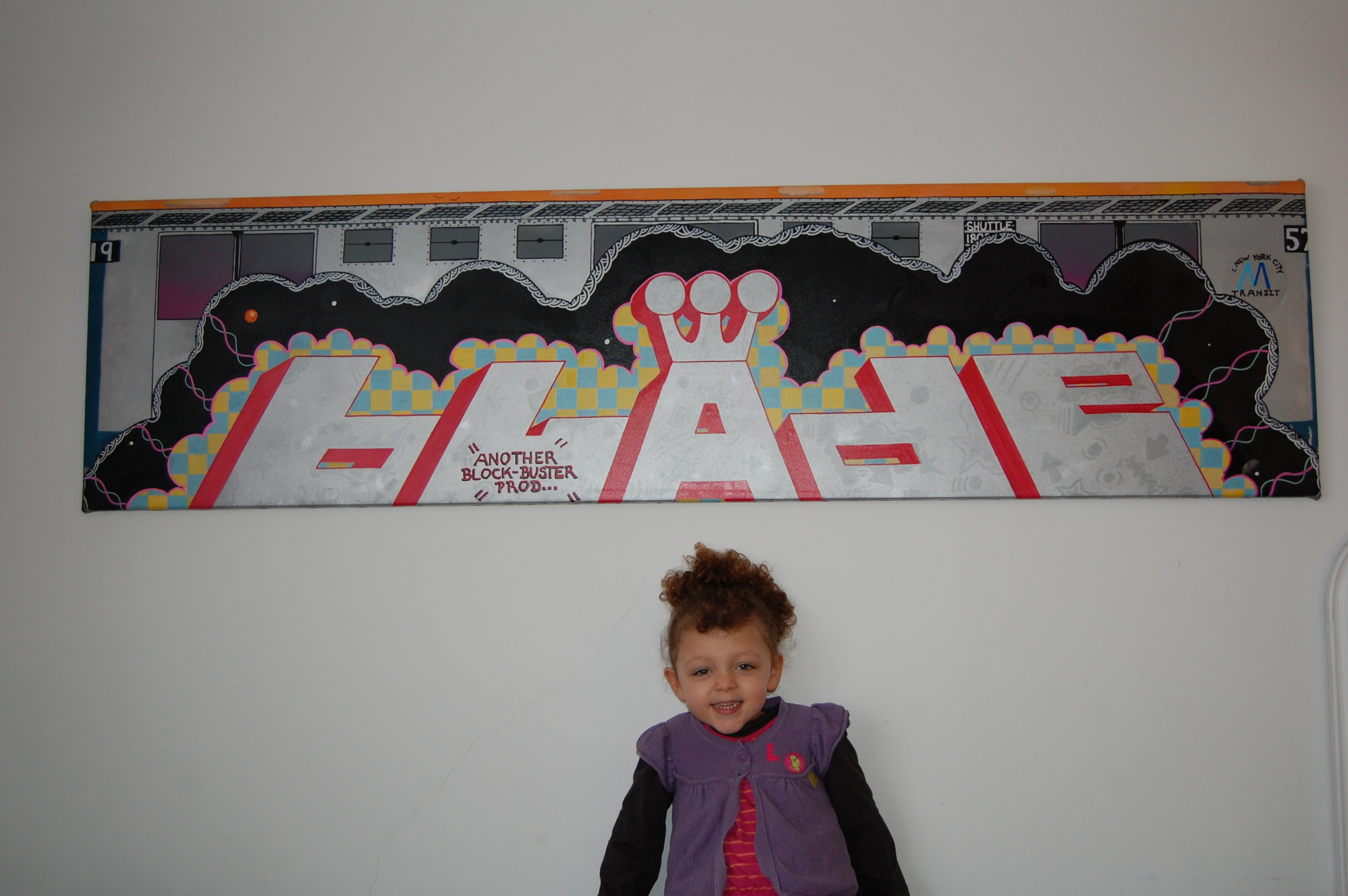 "Lila with her new Blade blockbuster Painting"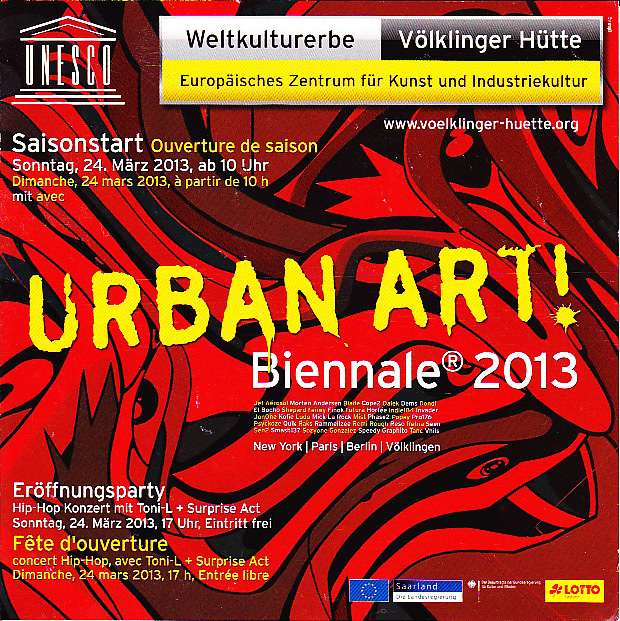 Museum WVH Urban Art Biennale 2013
:Blade, Futura, Dondi, Cope, Lady Pink, Seen & many others will be showing their art at the Museum.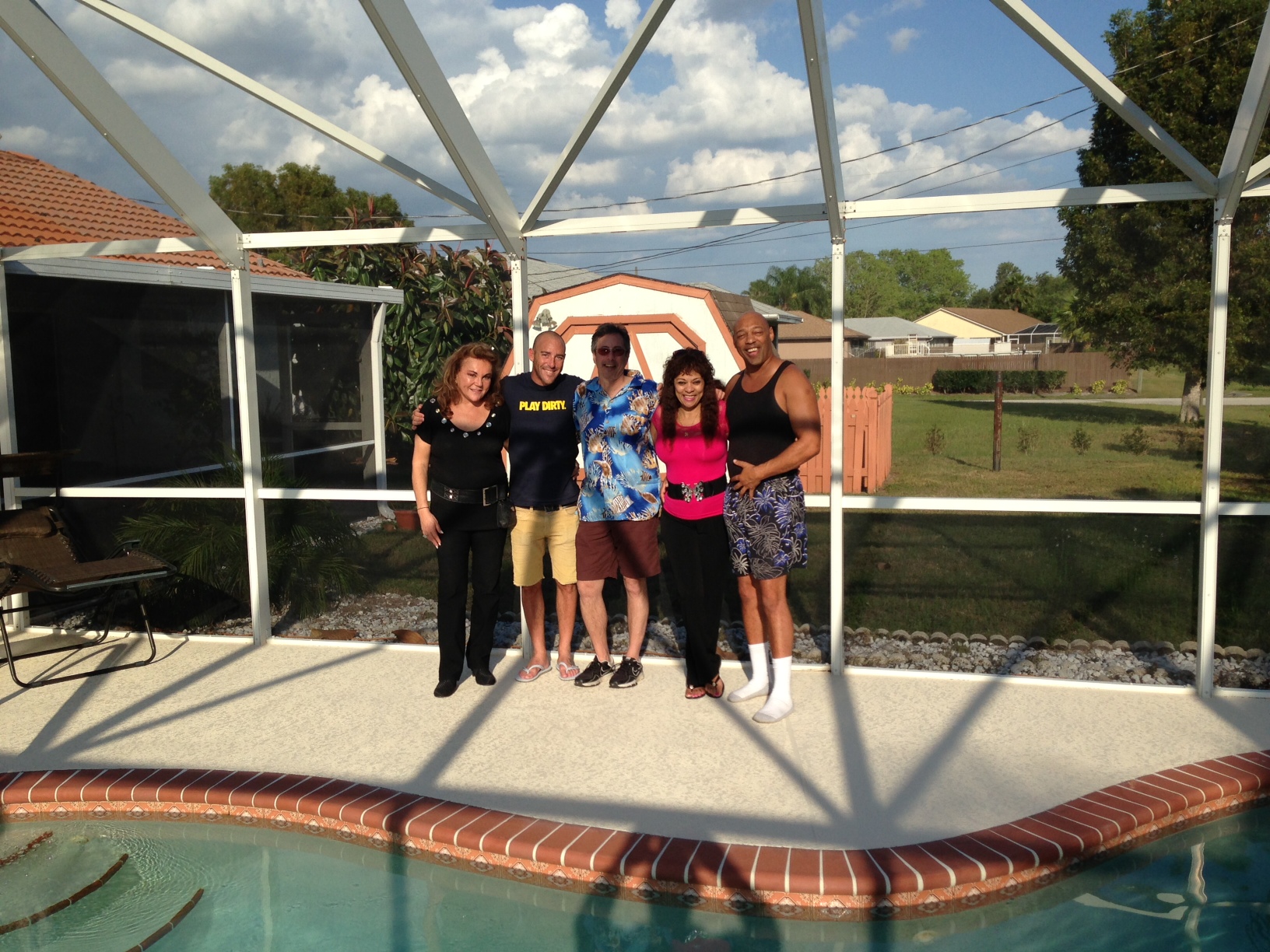 Hadass, Aric, Alan(Dirty pilot) Bortman, Portia & Blade at our home in Florida February 2013.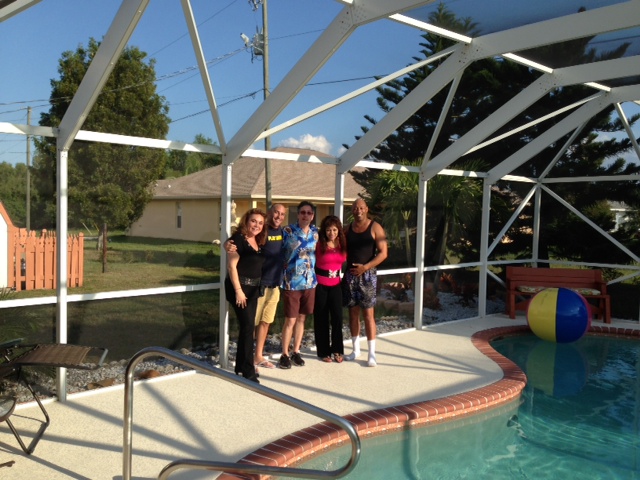 Hadass, Aric, Alan(Dirty pilot) Bortman, Portia & Blade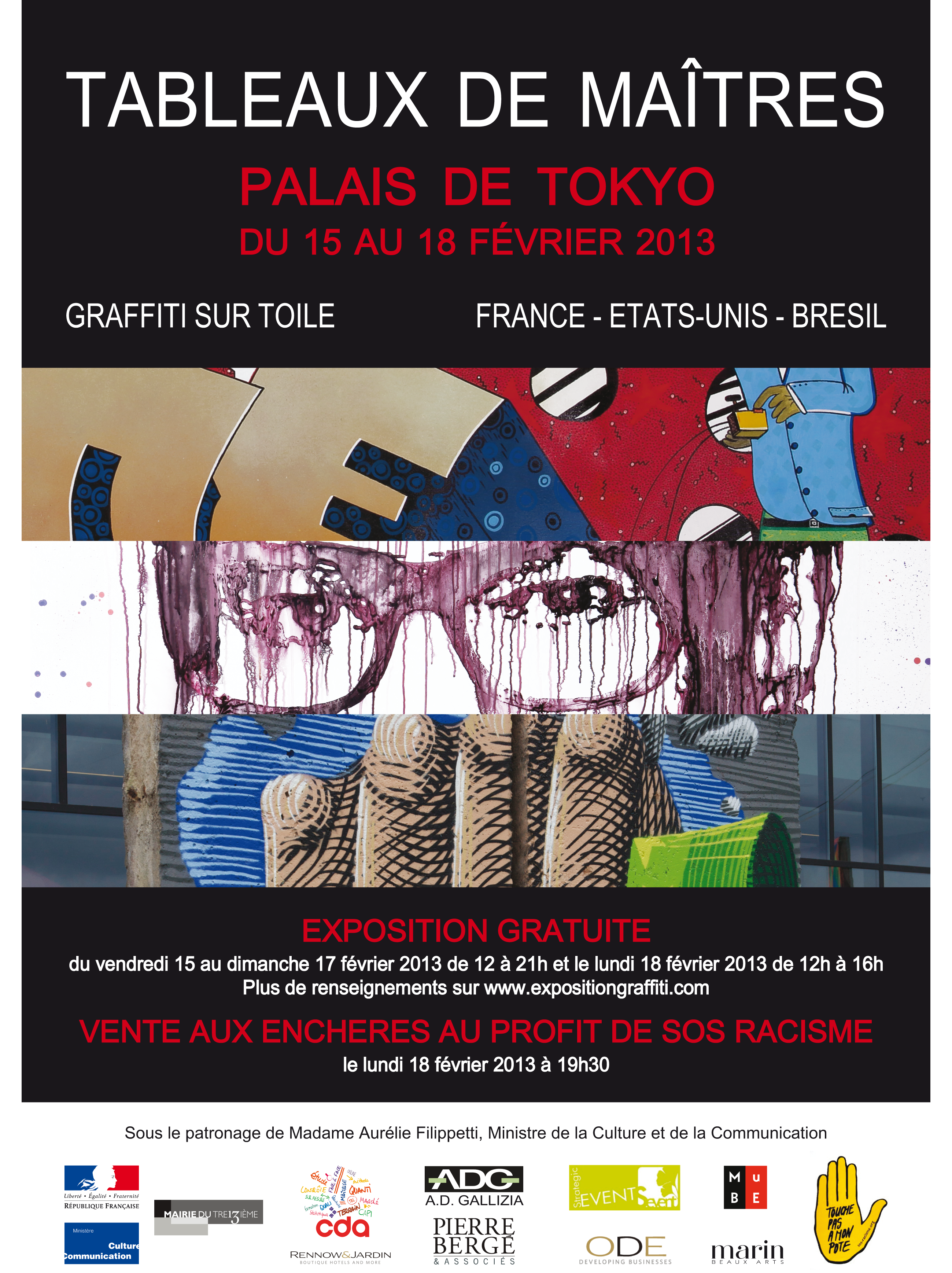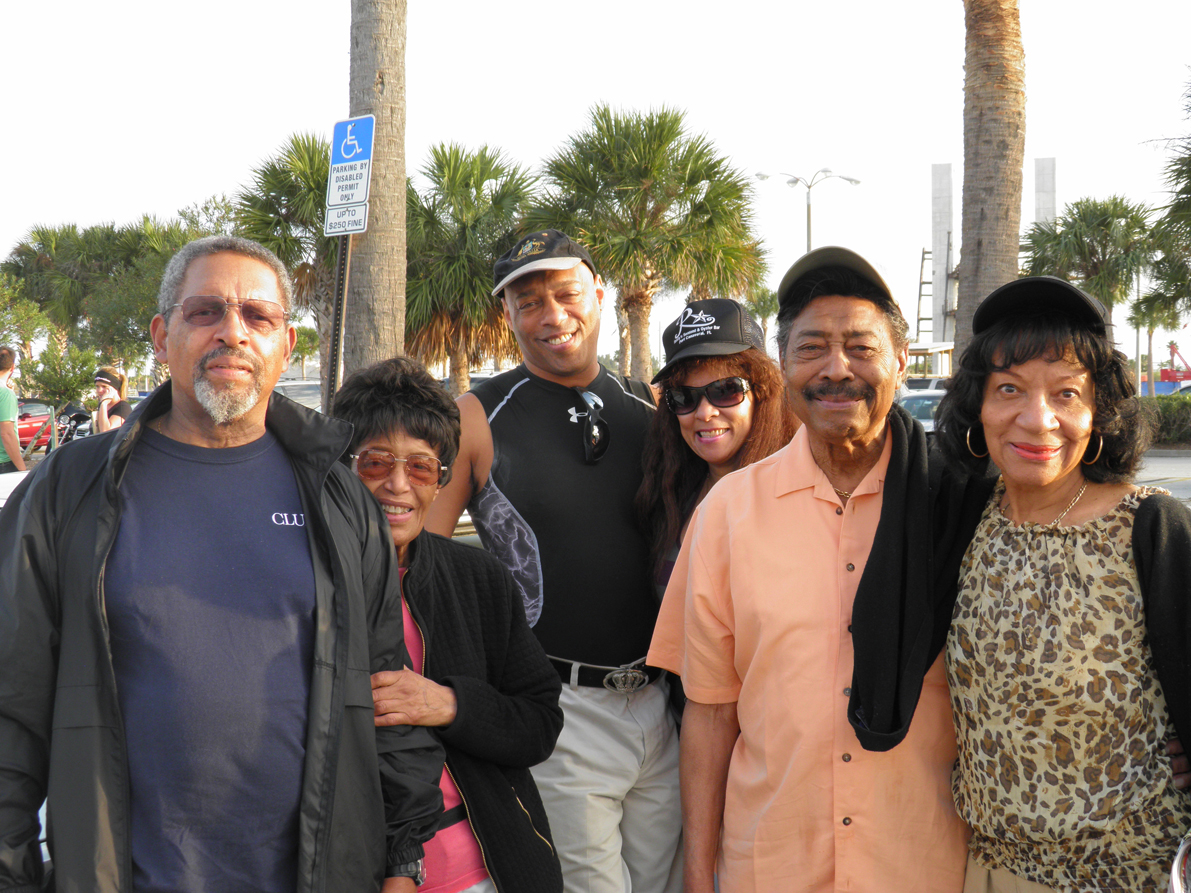 Dock, Paisley Blade, Portia, Eddie & Judy are Blade's Mom & Dad (Happy 90th birthday)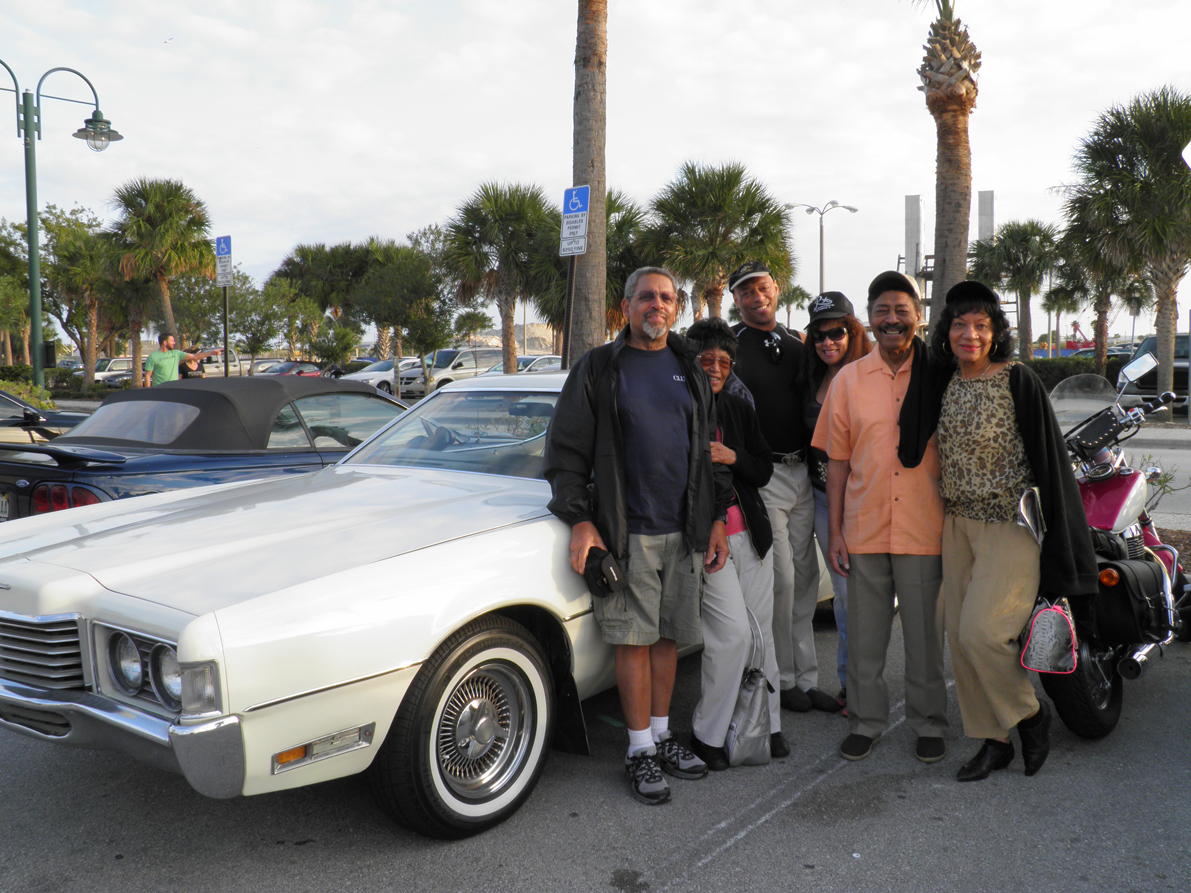 Dock, Paisley. Blade, Portia, Eddie & Judyat Cape Canaveral, Florida January 2013. With Blade's 1972 Thunderbird.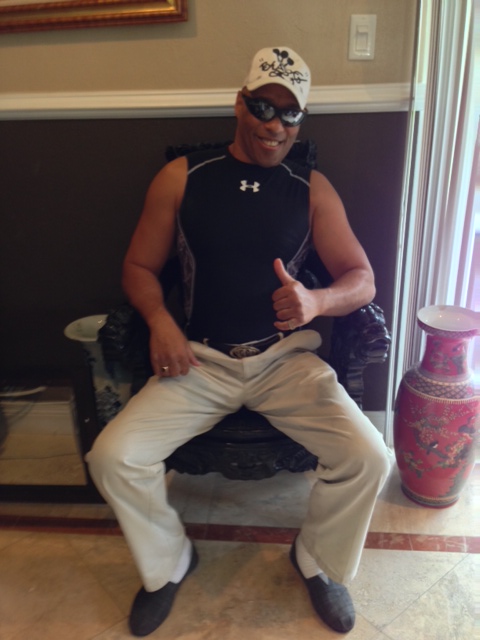 Blade chillin in Miami December 29,2012 making plans for 2013!!!!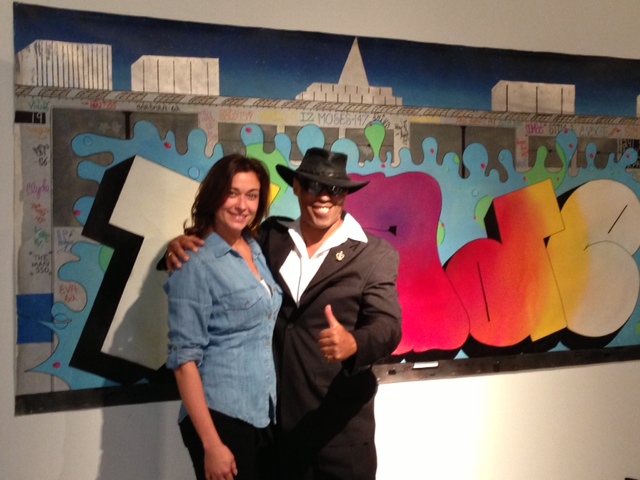 Loury & Blade in front of her new Blade painting!
Art Basel(Adjust Gallery)December 2012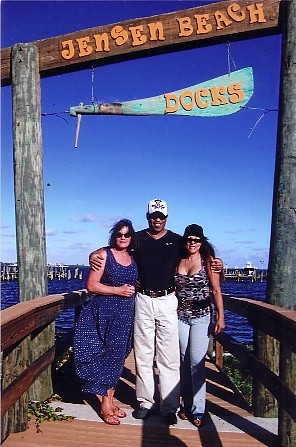 Portia Blade Els Jensen beach Florida 2012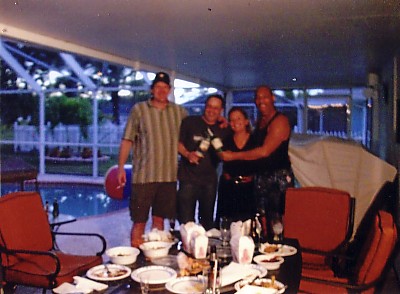 Blade Cathy Gear Kevin Blades house In Florida 2012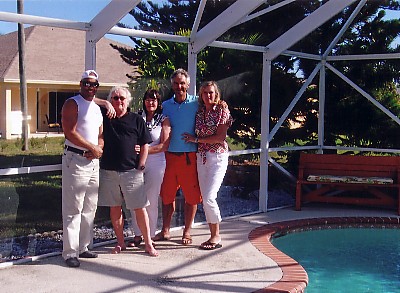 Annaleis Herman Els Vincent Blade's house Port St. Lucie Fl 2012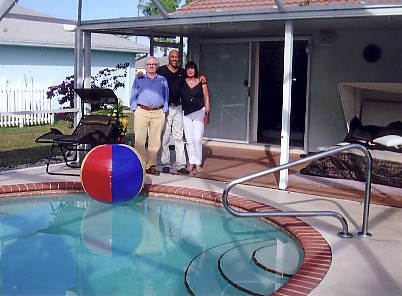 Els Blade Vincent We love the pool 85 and fun in the sun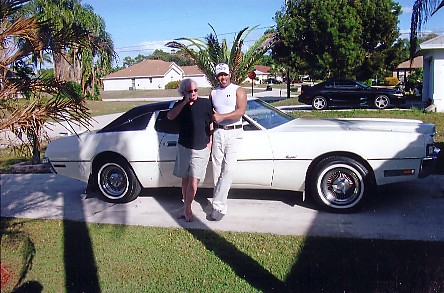 Blade Vincent Vlasblom with Blades 1972 Thounderbird 2012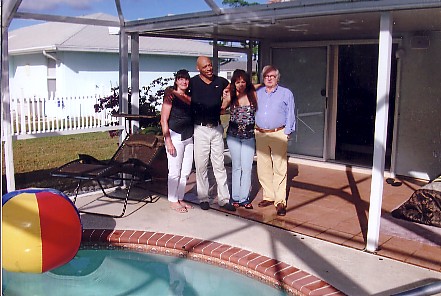 Vincent Portia Blade Els 2012 Florida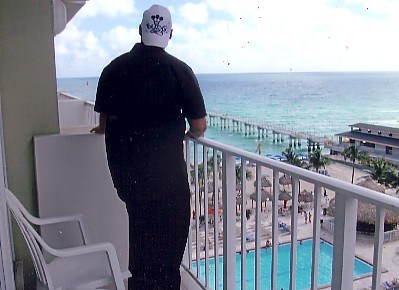 Blade looking over Miami beach 2012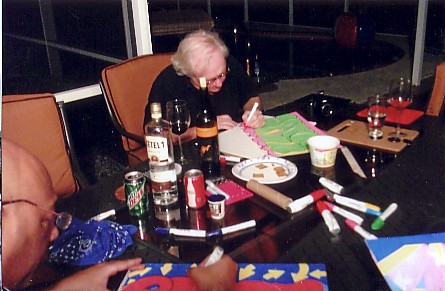 Vincent Vlasblom chillin in Florida Blade's house 2012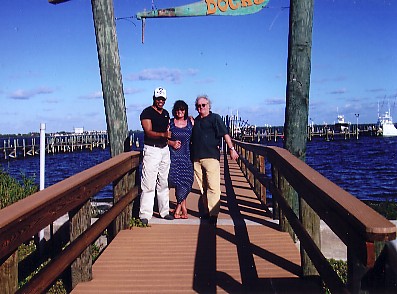 Vincent Els Blade Jensen beach 2012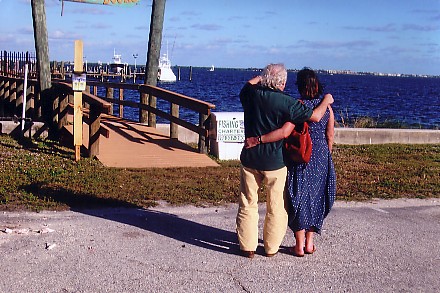 Vincent Els House and Yacht hunting 2012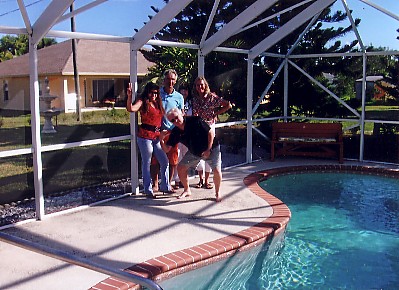 Vincent Portia Herman Annaleis havin fun by Blade's pool 2012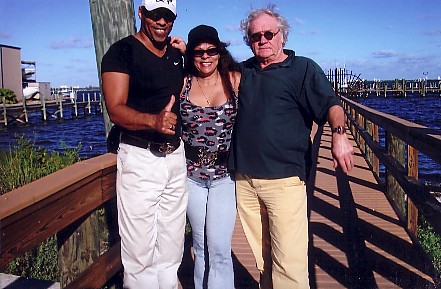 Vincent Portia Blade chilling at Jensen beach 2012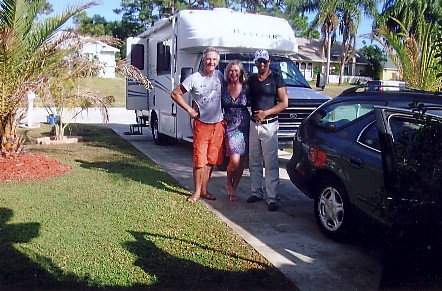 Herman Annaleis Blade with Tooring Camper Blade's house Port St. Lucie Fl 2012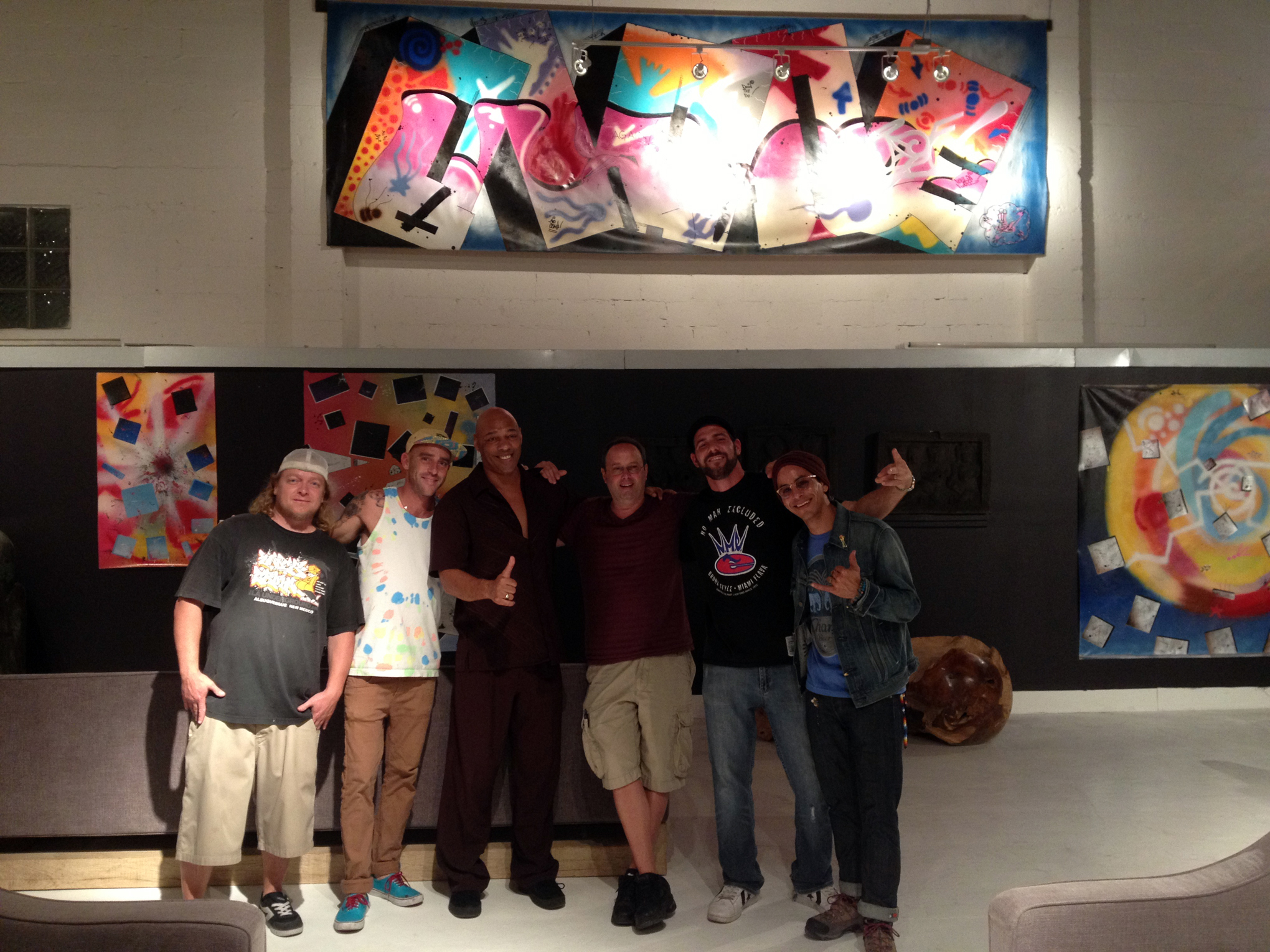 Blade, Gear, Aric Weis & freinds (Art Basel December 2012)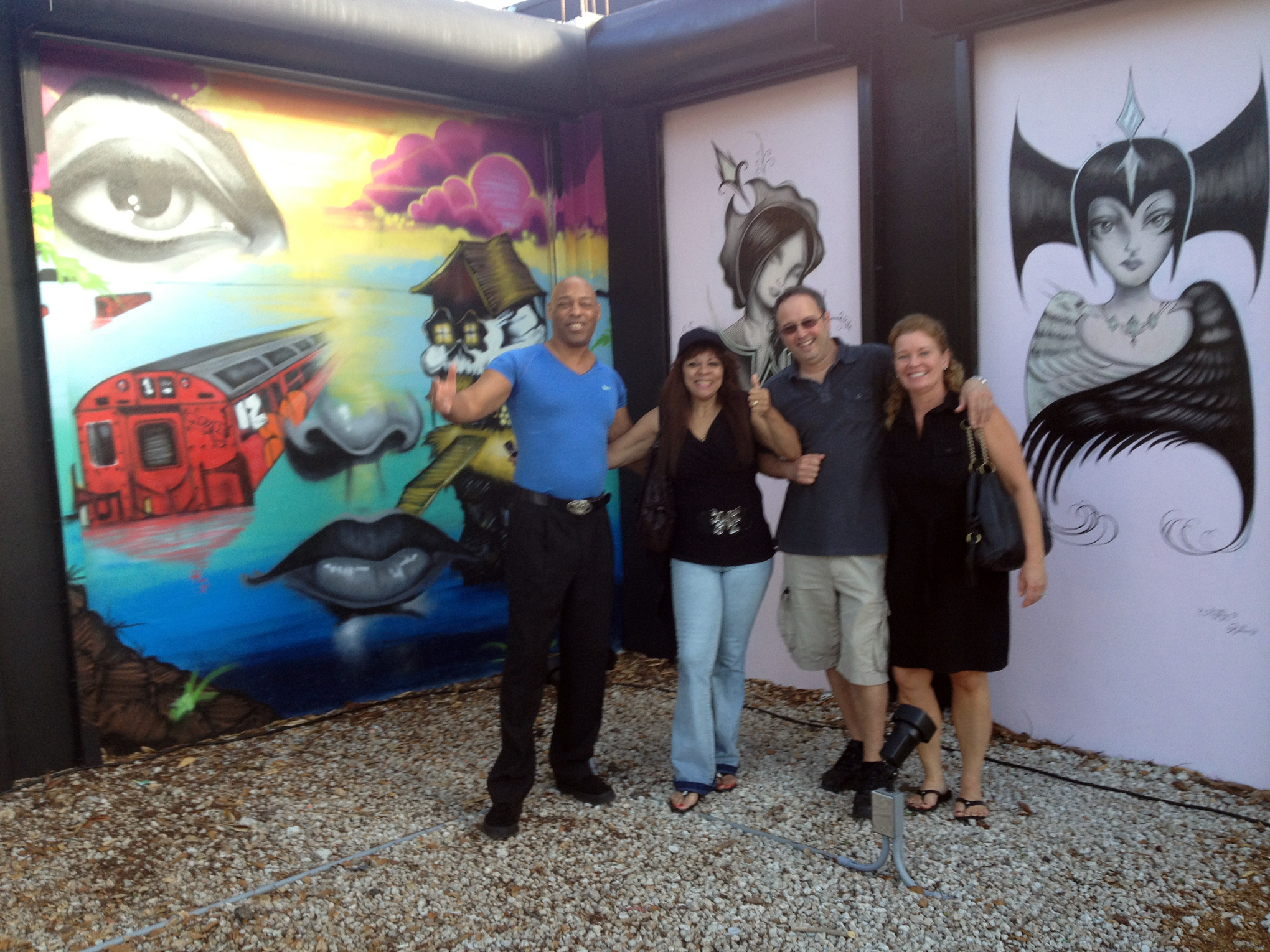 Blade, Portia, Gear & Cathy ( Wynwood Walls Miami Flroida
December 2012)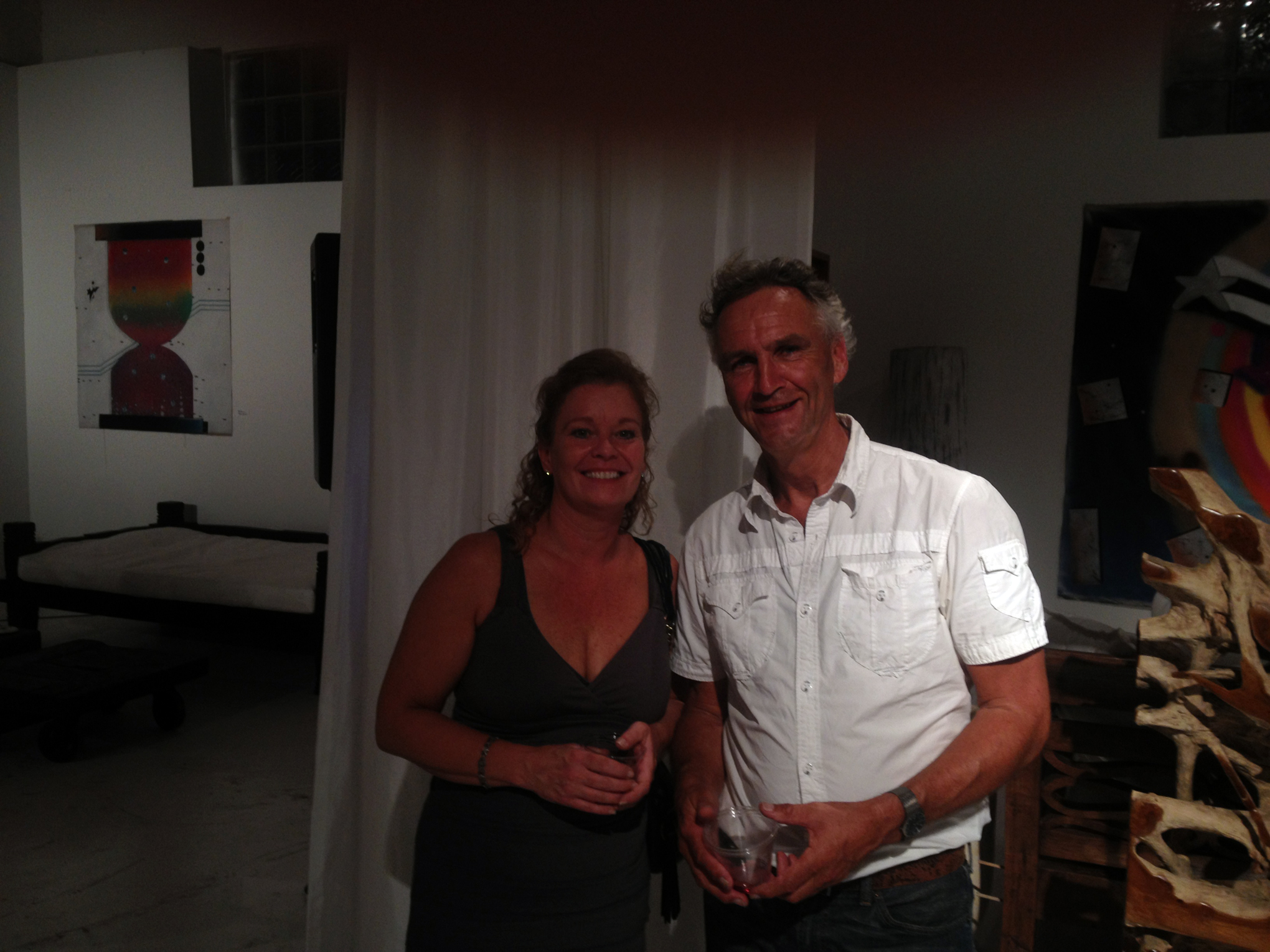 Cathy & Herman (Dutch collector) Art Basel 2012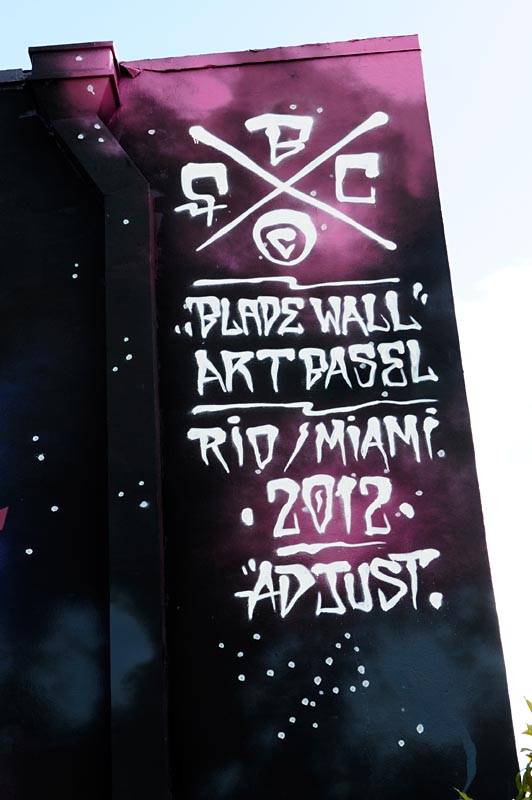 Blade sollo show at art Basel 2012.
Martha Cooper, the Flesh back crew, Aric Weis & Daze in front of Blade's tribute wall.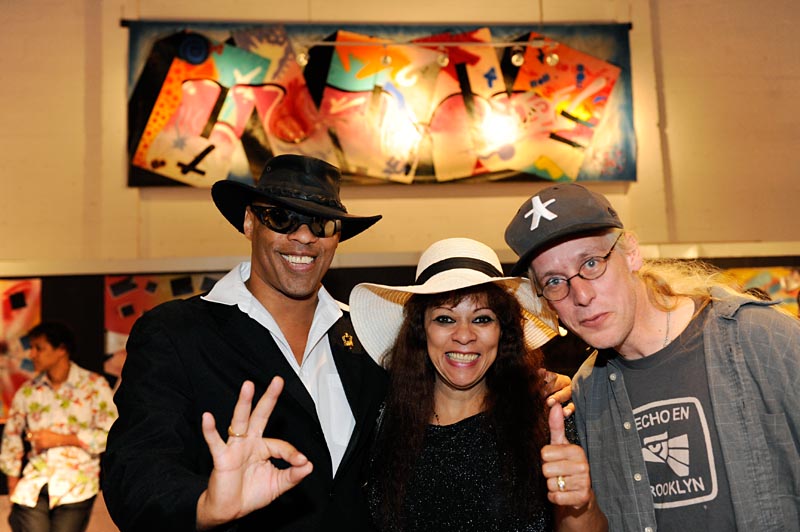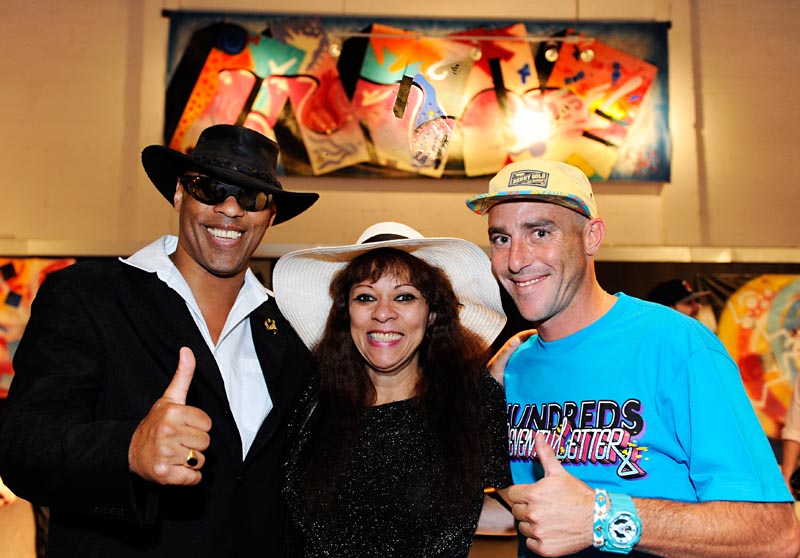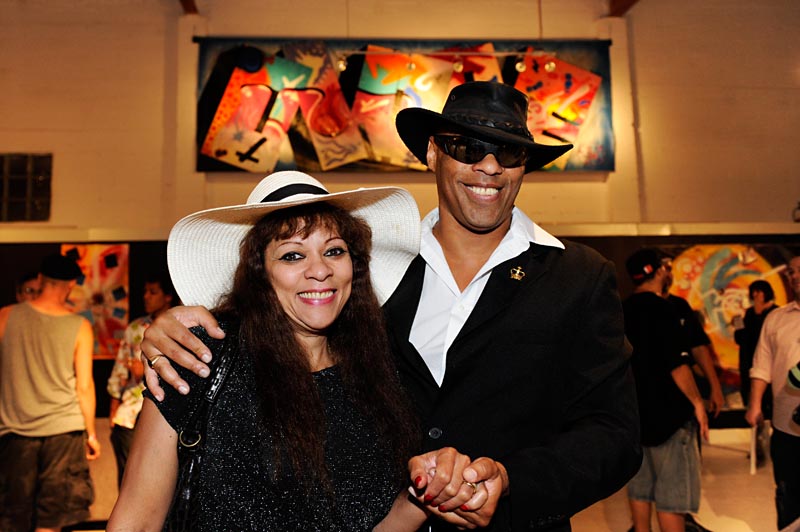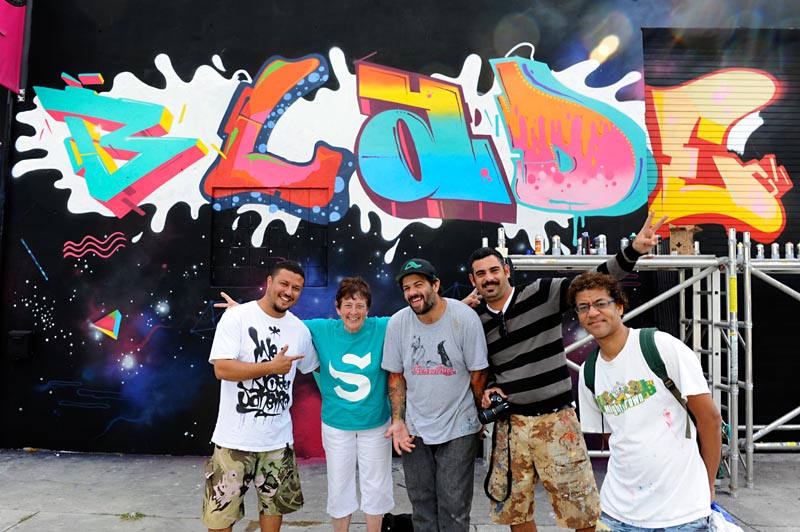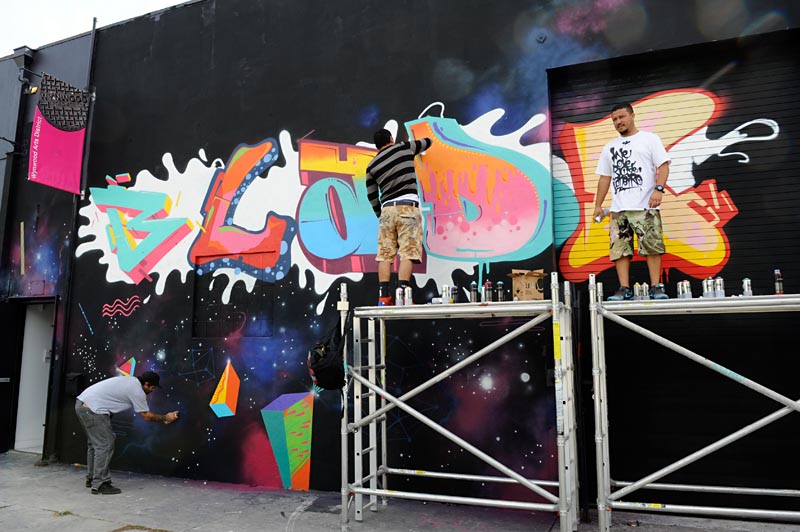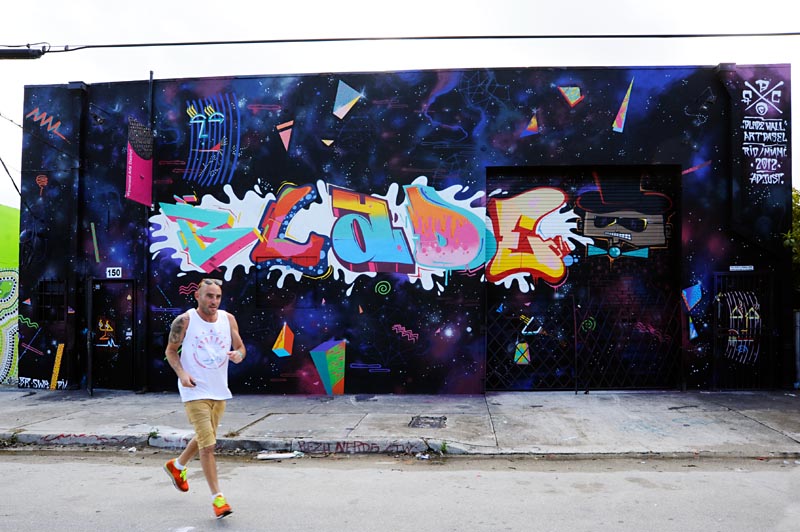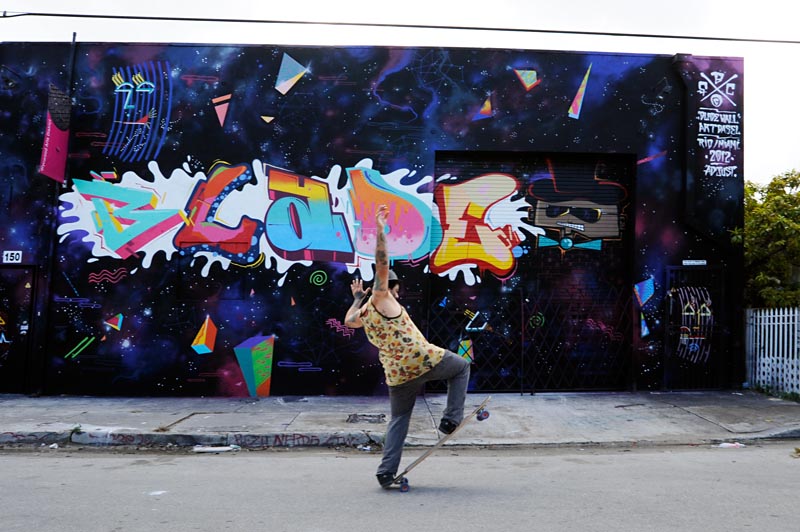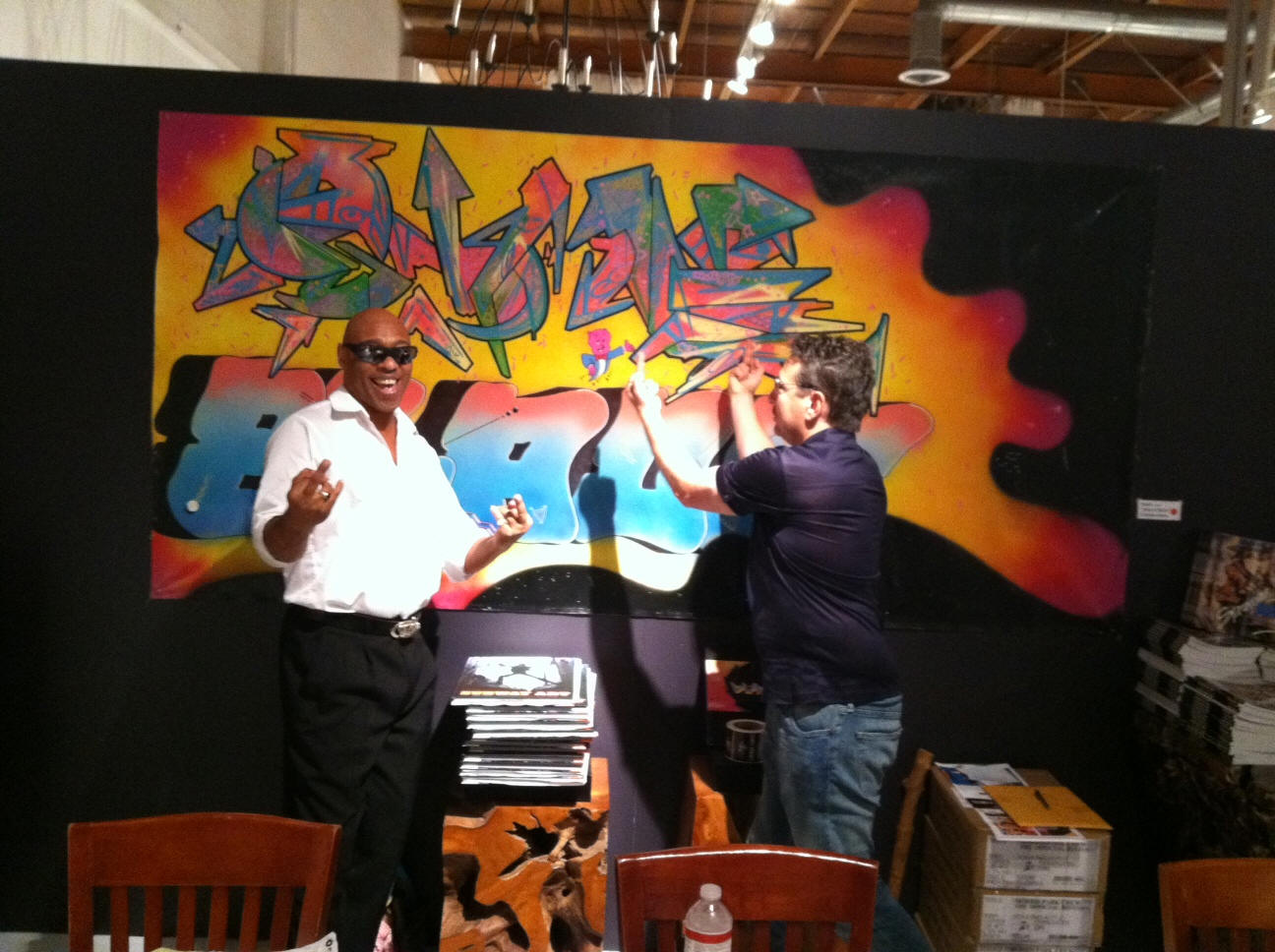 Quik / Blade painting sells at Art Basel 2012.
Blade & Jason are elated!

Gallery Speerstra group show December 2012
Switzerland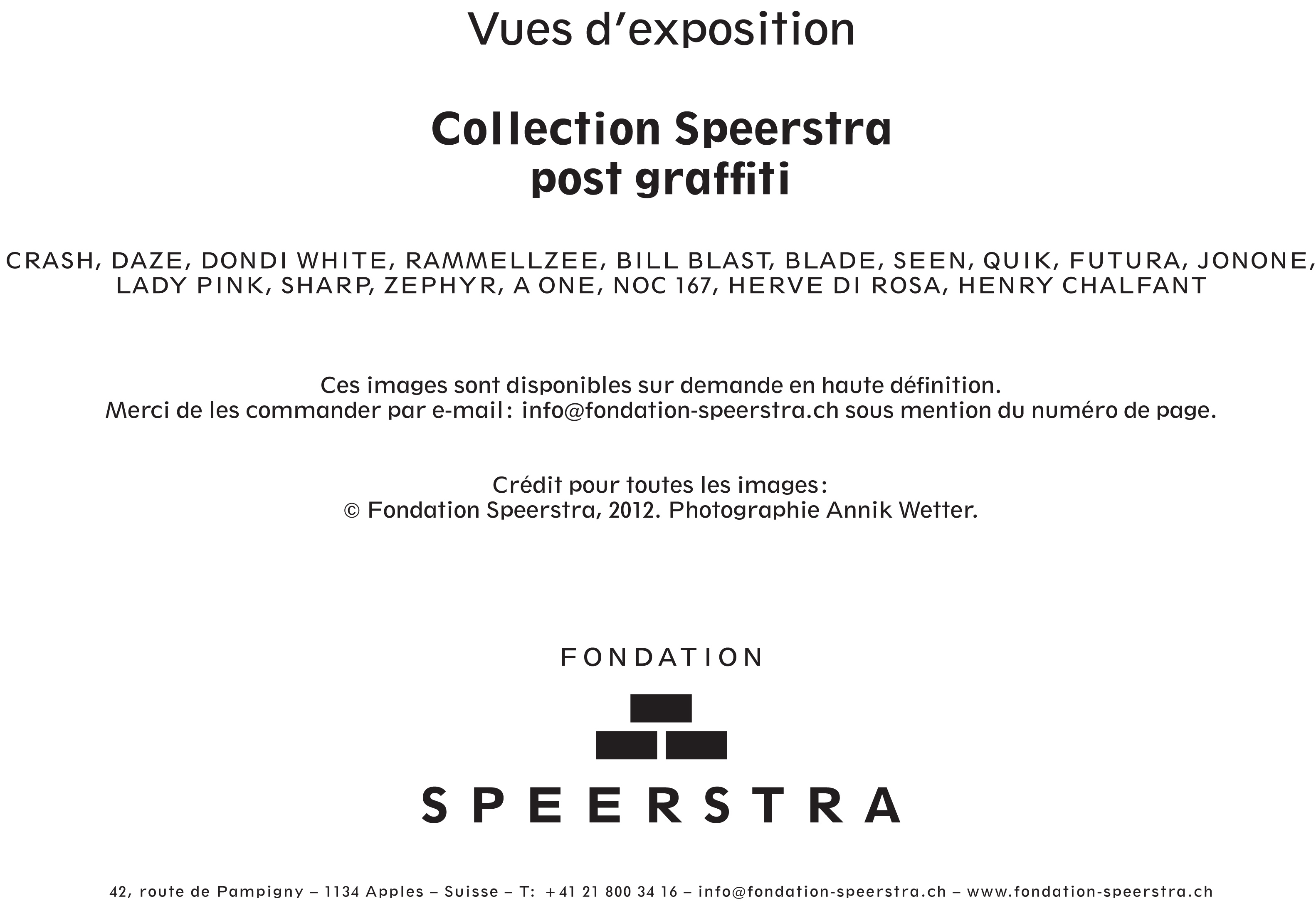 FOR IMMEDIATE RELEASE: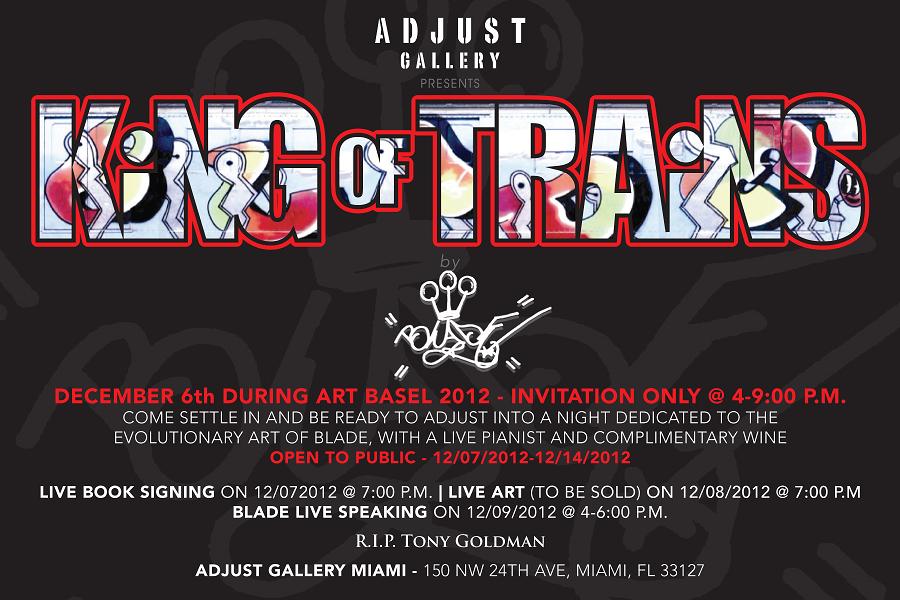 Blade would like to thank Alex(President of Montana Colors North America
for all of his support !
Henry Chalfant, Martha Cooper & Slip (MPC) will be signing books live!!!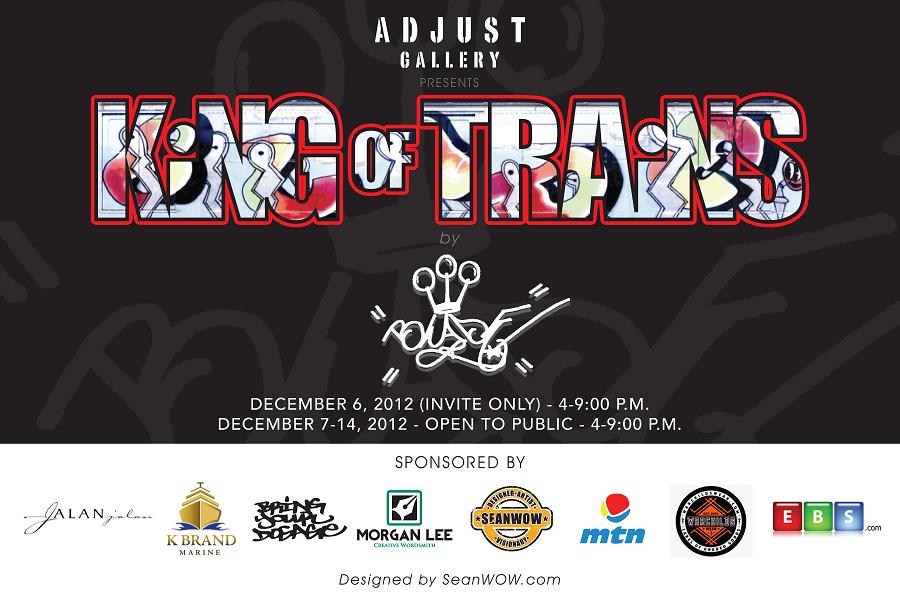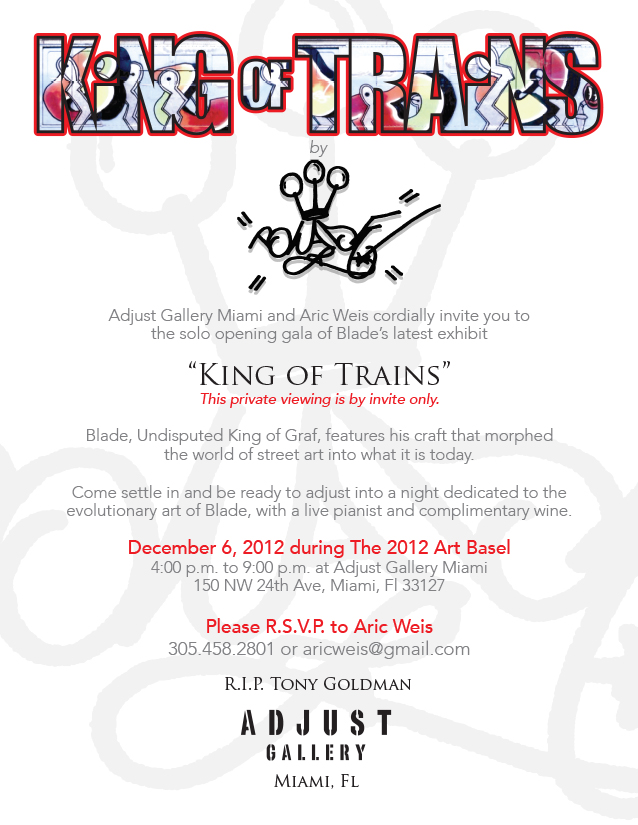 New York Street Artist Blade (Steve Ogburn) Exhibition Titled Blade: Undisputed King of Graf at Adjust Gallery Miami, Art Basel 2012
Curated by: Aric Weis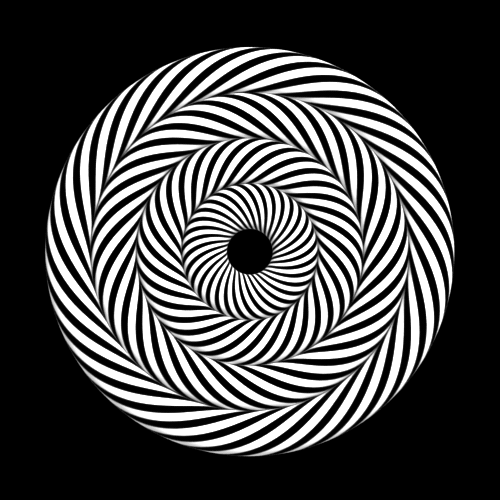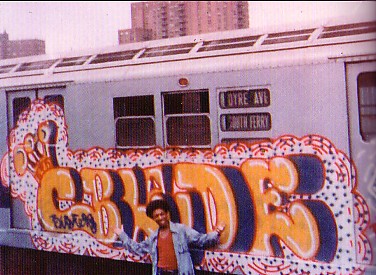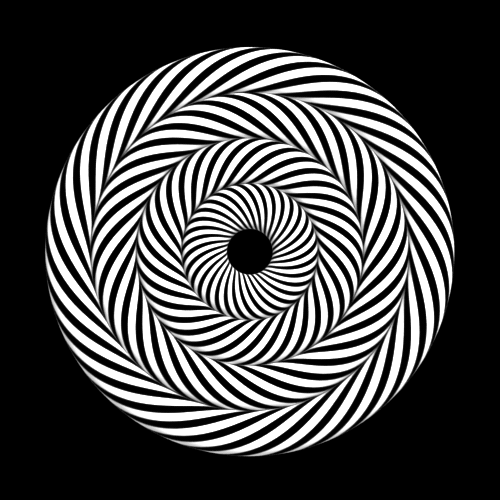 Adjust Gallery Miami with non-profit, ICO is honored to welcome Blade, King of Trains December 6-9, 2012 during 2012 Art Basel, Miami. Vernissage: December 6 from 4:00 p.m. to 9:00 p.m. at Adjust Gallery Miami, 150 NW 24th Ave, Miami, FL 33127, in the heart of the Wynwood Arts District. Doors will be open to the public until 11:00 p.m. Blade, Undisputed King of Graf will be on exhibit until December 14, 2012. Enjoy complimentary wine and live pianist.
Dedicated to Tony Goldman:
Adjust Gallery Miami would like to thank North Miami Beach Senior High School for their contributions on December 6th and Highlands Oaks Middle School for contributions on December 7th.
All the Graf that is around the world has evolved from what Blade and a handful of other artists invented in New York in the early 1970's. It was his start as a graffiti artist along with his contemporaries that contributed to the evolution of today's street art. The art form is the most well-known and popular around the world. The work of street artist is regarded of the most highly demanded and valuable art around the world. Blade is an international, world-renowned artist with over 30 years of experience, knowledge and exposure. His art is some of the most legendary graffiti pieces of all time. His art has been exhibited all over the world included the Netherlands, New York, France, Germany and China making his work some of the most highly demanded, valuable and easily marketable by some of the most respected, international art collectors across the globe.
Blade will be available at a live book signing December 7th at 7:00 p.m. There will be live art on December 8th at 7:00 p.m. with canvas being sold after the event. Closing exhibit and Blade speaking from 4:00 p.m. to 6:00 p.m.
Please contact Aric Weis at Adjust Gallery Miami, (305) 458-2801 or email at aricweis@gmail.com.
For more information on Blade and Adjust Gallery please visit (ADJUST GALLERY MIAMI ON FB)
In Blade's recent 2009 Limited Publication Titled "Blade King of Kings" by Henk Pijnenburg
In Retrospect, Blade's early graf tagging eventually steered him toward further expanding this early art form into more involved and sophisticated master pieces of art. Blade's early tagging progressed into limitless forms of line, color, scope, volume, depth and design that lent itself to influence how his contemporaries viewed and created graf. This fueled Blade to earn his title: King of the Trains. Over the course of his life, Blade painted over 5,000 trains. They bore his name in all sorts of colors, lines and shapes! Consequently, this increased his reputation as a street artist and as a result his art work became very well known.
Graffiti became more acceptable during the 1980s. It was then that graffiti was brought to the Netherlands by a gallery owner, Yaki Kornblit where it became an instant success within the art world. The Boijmans van Beuningen Museum in Rotterdam was one of the few museums that organized a big exhibition dedicated to graf in 1983 which attracted over 40,000 visitors. Every distinguished collector bought work from the featured artist. More exhibits soon followed in the Netherlands as well as abroad. The 1980s success of graffiti rapidly declined due to a lack of street art knowledge among art critics and negative attention circulated via magazines and newspaper. However, over the past 30 years, graffiti has gotten much positive recognition and exposure making it again highly valuable and marketable among many renowned art collectors.
Blade has exhibited all around the world for the past 30 years. His work has been shown in galleries such as The Galerie Yaki Kornblit in Amsterdam, The Gallery Helenbeck in Paris and New York as well as The C-Space in Beijing, China. Blade has also participated in many group shows across Europe including, Group exhibitions in the Leopold-Hoesch Museum in Germany, the famous national des Monuments Francais, Paris, The Museum Boijmans Van Beuningen, where graffiti was first introduced, in Rotterdam, Netherlands, The Groninger Museum in Amsterdam and the Whitney Museum in New York with Keith Haring, famous late pop artist, in 2000. In addition to his exhibition achievements Blade sold all of his paintings in a three week tour of Australia in 2004. It was during this time that Blade began his venture into merchandising. He came out with his first Jointman t-shirt and debut music CD. Finally, his most esteemed achievement was in 2005, Blade made the cover of the famous Sotheby's Art Auction House Catalog of Amsterdam.
Blade's incredible international exposure has enabled him to make a huge cultural impact on the art world. He has gained much popularity and recognition among art critics and art collectors alike. He has sold hundreds of masterpieces all over the world. Blade's art work has been compared to Wassily Kandinsky, one of the most famous abstract expressionist painters of all time. Blade's art work is currently valued anywhere from $3,500 to $50,000 making his legendary street art masterpieces highly valuable and sought after. Blade will always be considered one of the true innovators of the art of graffiti; he will always have a stamp in the history and tradition of street art as a result of his celebrated success.
<![if !supportLists]> - <![endif]> 2005 Blade was the first living artist since Andy Warhol to grace the cover of Sotheby's of Amsterdam (est 1744)
<![if !supportLists]> - <![endif]> 2009 he did a show with Chantal Helenbeck in Manhattan (Whole in the Wall)
<![if !supportLists]> - <![endif]> August 2010, Blade was in a group show at Eric Firestone's Gallery in East Hampton. See Blades Site (Down by Law)
<![if !supportLists]> - <![endif]> April 2011, Blade was in the MOCA show where they dedicated a tribute wall to him.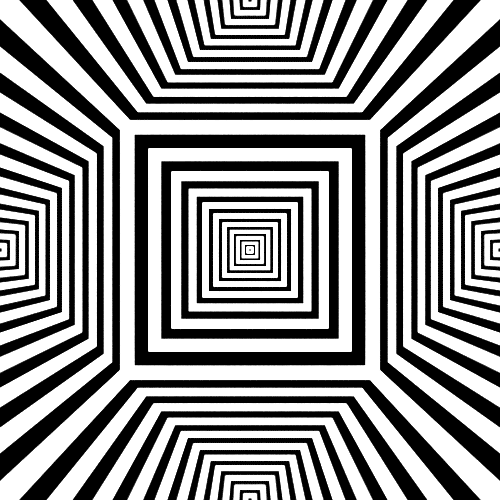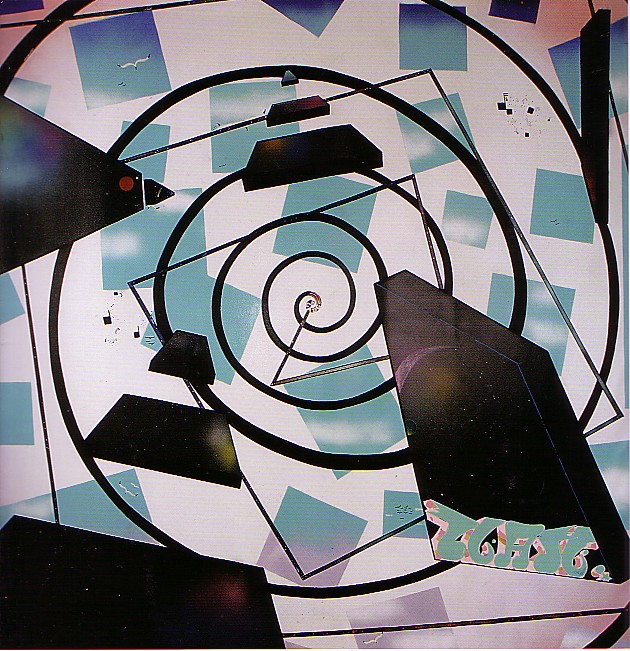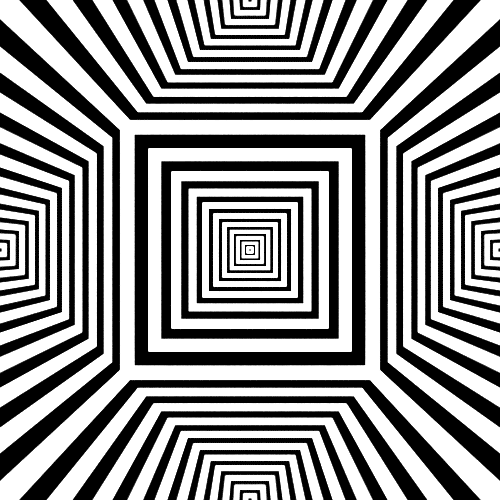 ABSTAGRAF 1ST PRODUCTION 70.2X70.2"/1994
FOR IMMEDIATE RELEASE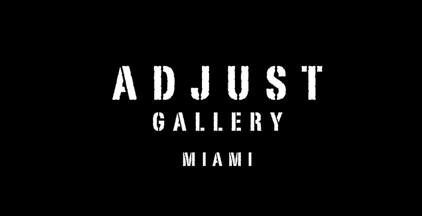 R.I.P. TONY GOLDMAN
TITLE: BLADE "UNDISPUTED KING OF GRAF" KING OF TRAINS
Curated By: Aric Weis
Miami—October 5th, 2012-- internationally re-nown graffiti artist – street artist "Blade" (STEVE OGBURN), also known as The King of Trains for having left his moniker on 5,000 NYC subway trains, will exhibit at Wynwood's Adjust Gallery during the Art Basel from December 6-9.He is the only living person since Warhol to make the cover of the Sotheby's auction catalog.On December 6th Adjust will be opening the Exhibit at 4pm til 9pm complimentary wine invitation only, only then doors will open till11pm to the public.BLADE will sign the book "Graffiti Kings, New York City Mass Transit Art of the 1970s,"
on December 7 at 7:00 p.m.On December 8 at 7 p.m. people can watch BLADE create a work of art live to be sold immediately after.
He will speak at the closing of the exhibit on December 9th. The event will begin at 4:00PM. Blade has shown his art worldwide and his work has been included in "Art in the Streets," an exhibition at the Museum of Contemporary Art in Los Angeles and the Brooklyn Museum. Nowadays, instead of being chased by NYC transit police, he is pursued by art collectors, notably Europeans, Paul McCartey among them. BLADE began creating graffiti art in the early 1970s, during the infancy of what would grow to be a worldwide art movement. Blade was born January 23,1957.He began on trains in 1972. He painted his last train in 1984.

Adjust Gallery is at 150 nw 24th st in The Heart of the
Wynwood Art District.

For more information please contact Aric Weis, Tel. 3054582801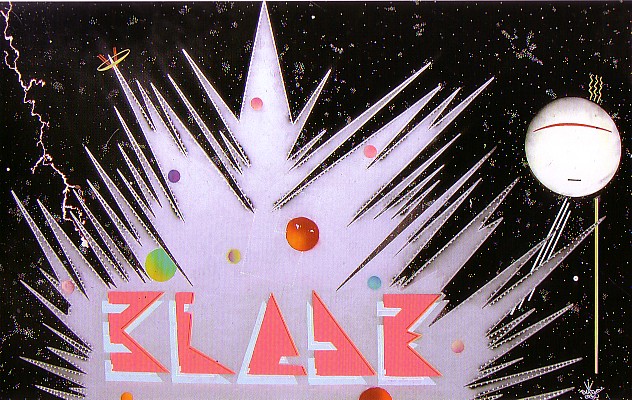 ICO(IMAGINATION-CREATIVITY-ORIGINALITY ART FOR KIDS)
Non-Profit Organization
MISSION: ICO IS DEDICATED IN GOING INTO INNER CITY RURAL NEIGHBORHOOD SCHOOLS AND GIVE THEM A SENCE OF DIRECTION IN ART. ICO IS DEICATED IN GIVING THE PUBLIC; CHARTER AND PRIVATE SCHOOLS MUCH NEEDED ART SUPPLIES, MATERIALS, ETC. ICO WAS FOUNDED TO FUND SCHOOLS WITH AN ART ROOMTHAT GIVE DIRECTION OF POSITIVENESS AND CREATIVITY. ICO HAS ALSO PARTNERED WITH ADJUST GALLERY MIAMI IN HAVING THE ARTIST FROM ADJUST'S EXHIBITS TO GO TO THE SCHOOL AND DO A WHO, WHAT AND WHERE THE ARTIST IS FROM AND WHAT HISLIFE WAS ABOUT, AND HOW HE CAME TO WHERE HW CURRENTLY IS IN LIFE. ICO STRIVES TO GIVE KIDS A BETTER LIFE ON A DAILY BASIS.

FOUNDER PERSONAL NOTE:
KID'S NEED A SENSE OF POSITIVE DIRECTION AND TO BE ABLE TO SURROUND THEM SELVES WITH CEATIVITY, THERE IS NOTHING BETTER THEN THAT.

ADJUST GALLERY MIAMI IS HONORED TO HAVE NMB SENIOR HIGH SCHOOL STUDENTS ATTEND ON DEC. 6TH AT 10am. HIGHLAND OAKS MIDDLE STUDENTS WILL ATTEND ON DEC.7TH AT 9AM

LOOK ME UP ON FB(HUH)

Wishing George Delury a Happy 50th Birthday!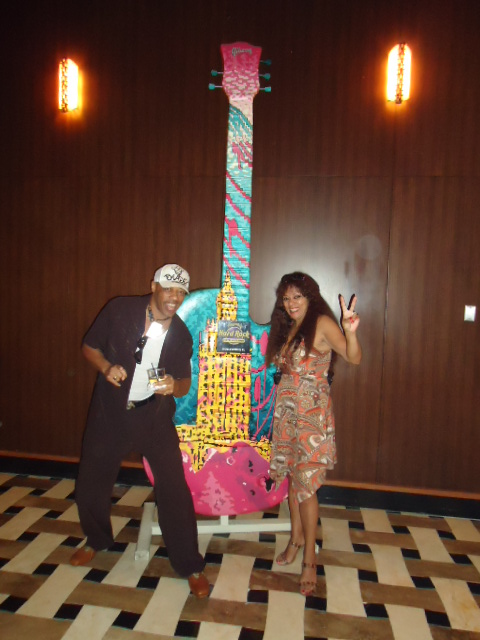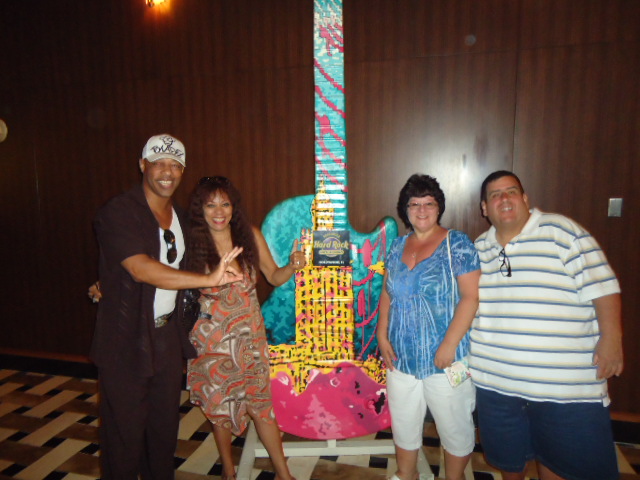 Blade & Portia at the Hard Rock Casino/Hotel 9/14/12(Hollywood Florida) Blade, Portia. Margaret & George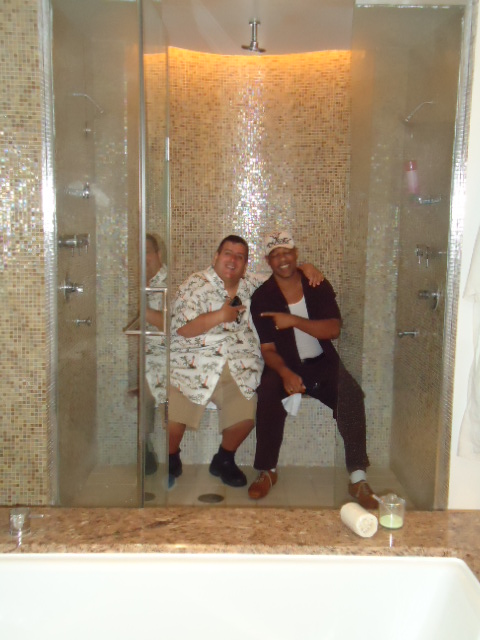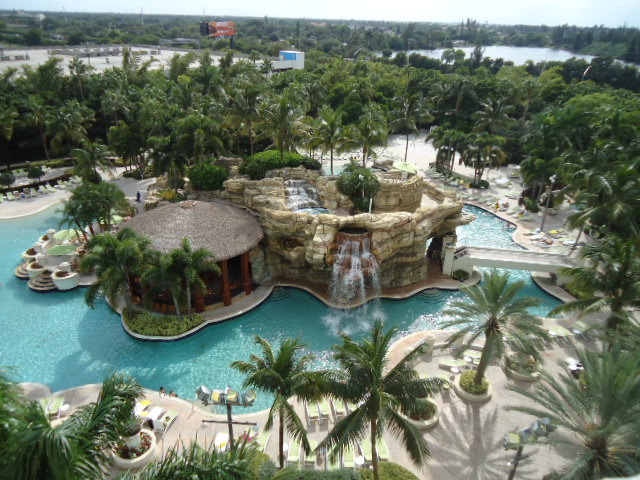 George & Blade View of the pool from the hotel suite

JOE RUSSO AND GALLERY 69 SEPT 28TH, 2012 NEW YORK!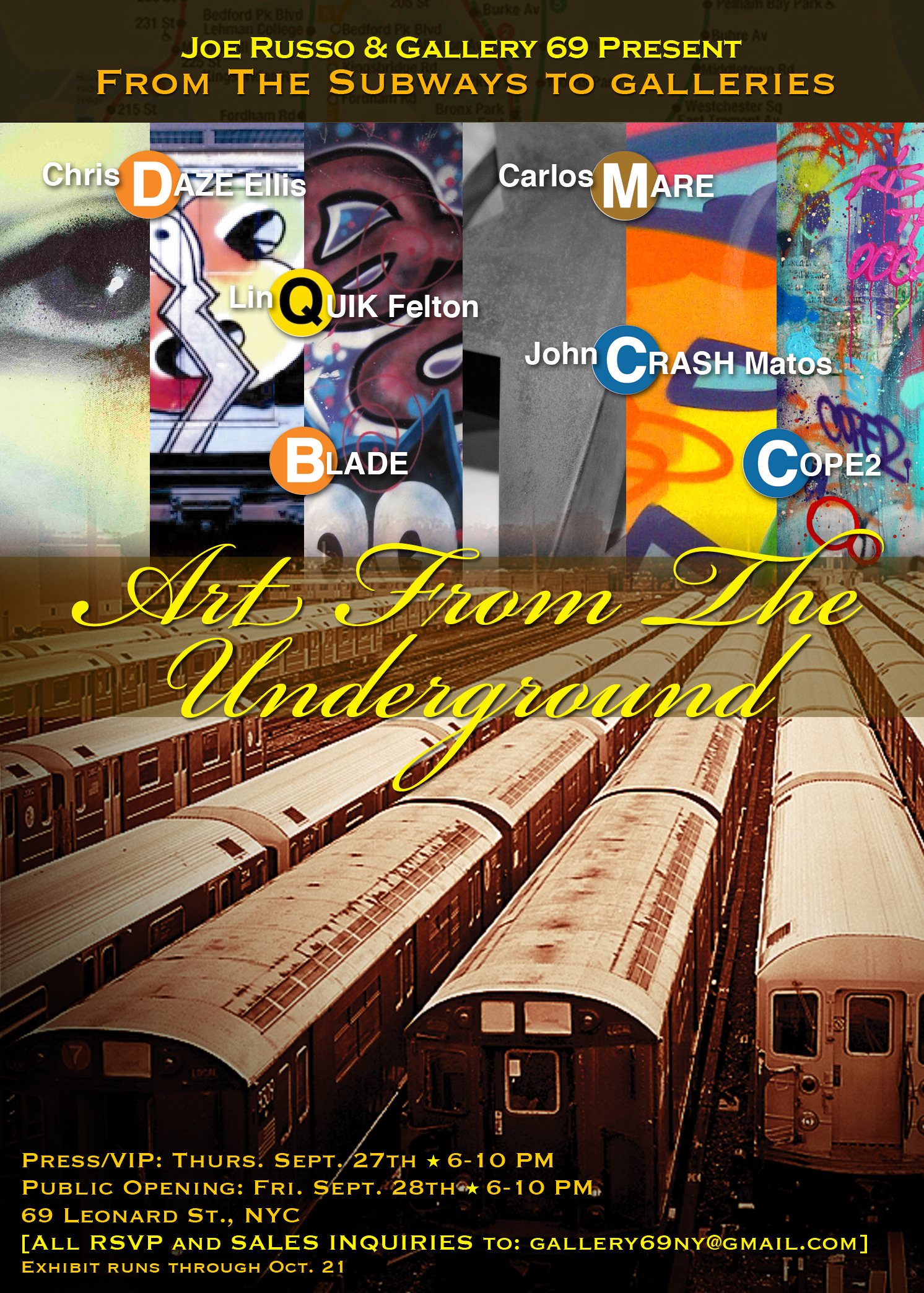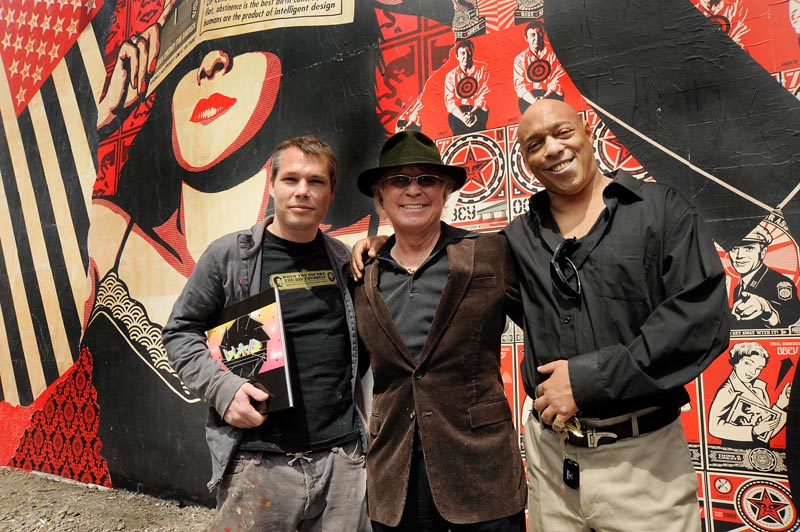 Sheppard Fairey holding Blade's book,Tony Goldman & Blade.
Tony Goldman 1944-2012RIP
Blade would like to thank Tony Goldman for supporting the arts!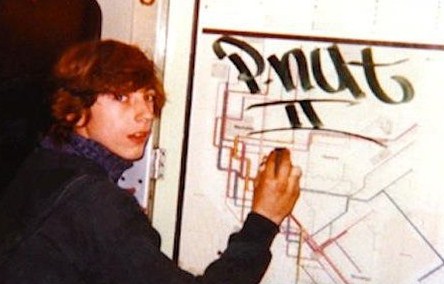 PNUT 2 ( REST IN PEACE) 1958-2012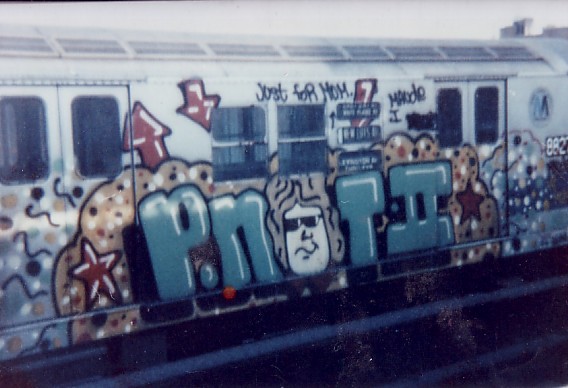 Pnut face 1976 face instead of letter for the first time # 2 train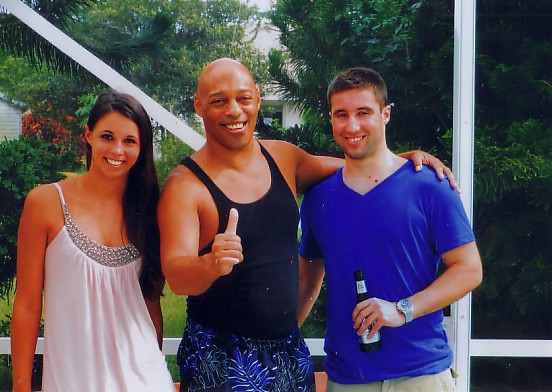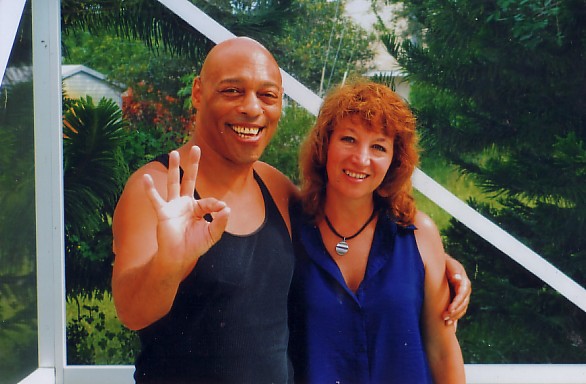 JESSICA, BLADE, CHRIS BLADE HOUSE FLORIDA BLADE AND CYNTHIA SCHILERO 2.8/2012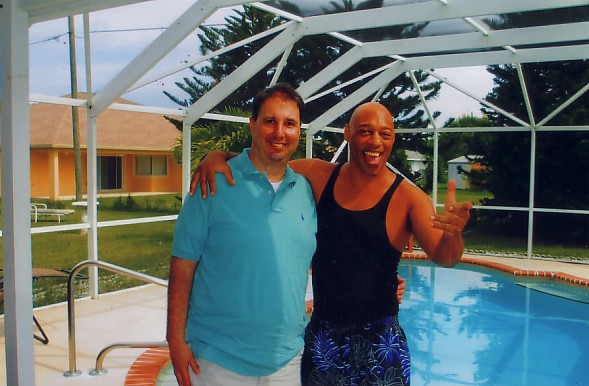 RICHIE SCHILERO, BLADE FLORIDA 8/2012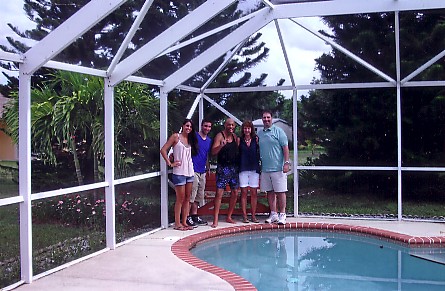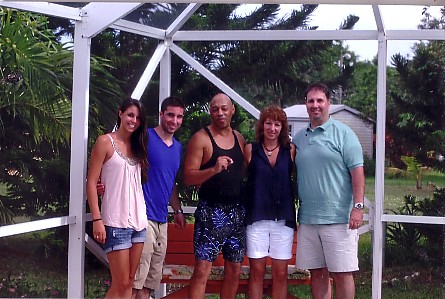 BLADE HOUSE POOL RICHIE, CYNTHIA, SCHILERO CYNTHIA ,SCHILERO BLADE HOUSE IN FLORIDA 8/2012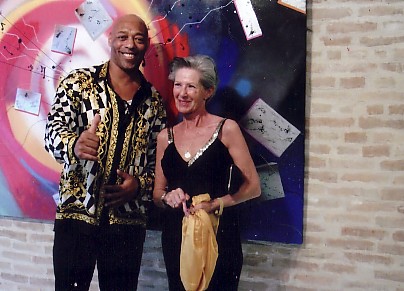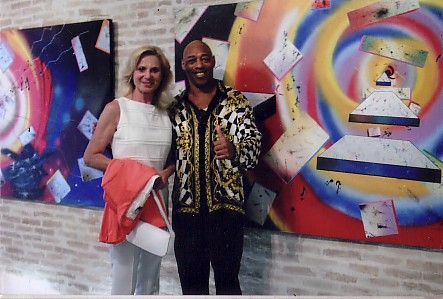 MONIQUE LOVES BLADE HELENBECK SHOW ERICA AND BLADE FRONT OF ERICA'S CHOICE FRANCE 2012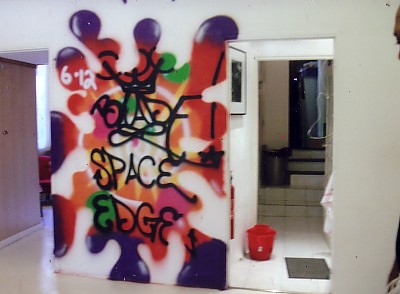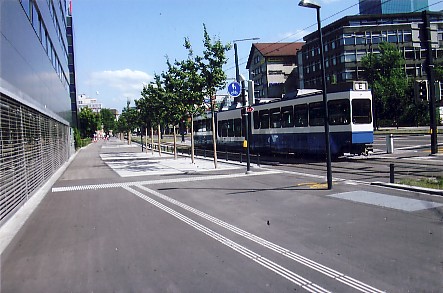 HELENBECK SHOW SPACE EDGE CATCHING A TRAM TO ZURICH CENTRAL 2012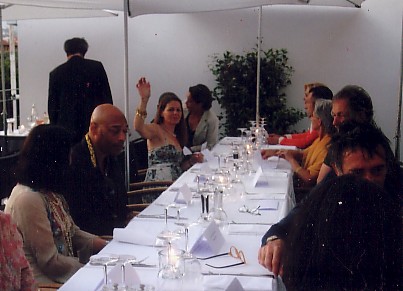 ELEGANT DINNER WITH HELENBECK ROOFTOP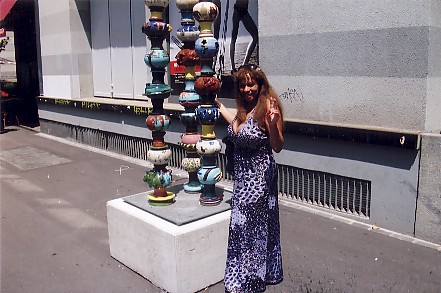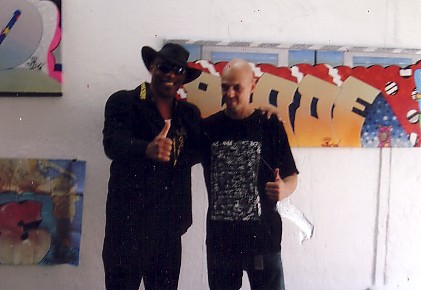 PORTIA STREET SCULPTURE SWITZERLAND BAADE AND ROMAN STARKART GALLERY SWITZERLAND 2012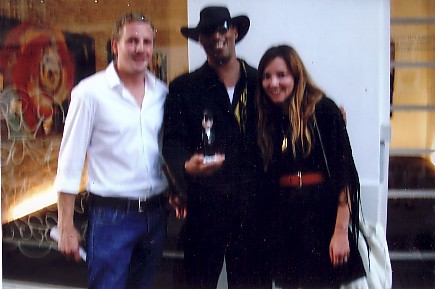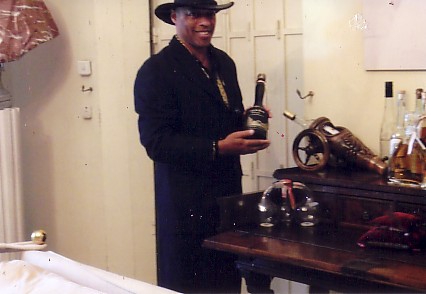 BLADE AND FANS HIS BOBBLE HEAD FRANCE $1000 EURO'S BOTTLE ANTIBES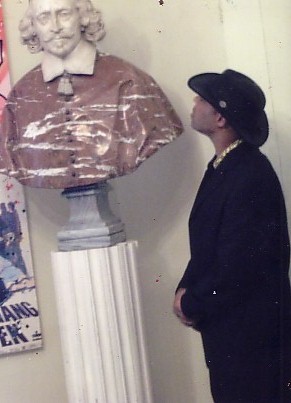 BLADE CHILLING WITH SHAKESPERE 2012


All the material in this site / Copyright-Protected. All Rights Reserved. NO Reproduction Rights IS granted